Zerogee
Clencher's Bogleman
Sorry, couldn't resist the thread title.....

I've been meaning to post a couple of pics of this since buying it at Llanfair this year - got it from a second hand trader for a reasonable price towards the end of Saturday, including the Feldbahn crane car in the pics.
According to the seller, the loco and crane were part of an LGB starter set that also included a flat wagon with a car model on it (he thought it was an Audi), but he'd already sold that separately. The loco is a 2002 model according to its gold date sticker, so a relatively late model - plastic motion, silver-painted cab roof and smokebox, and a chocolate-brown moulded (unpainted) plastic cab with printed (not embossed) cab no.2. Mechanically it's a standard "budget" Stainz, no sound, without even a voltage stabiliser for the lights - about as basic as you can get.
The model number sticker under the loco shows "20211", which is the same as the basic green-cabbed starter set version.
Anyone ever seen the particular set or loco before? Is it from a special-edition starter set? I'm not remotely concerned about any "collectability" value, just liked the unusualness of it - you don't see many brown-cabbed versions other than the very early ones - but would love to know a little more about it.....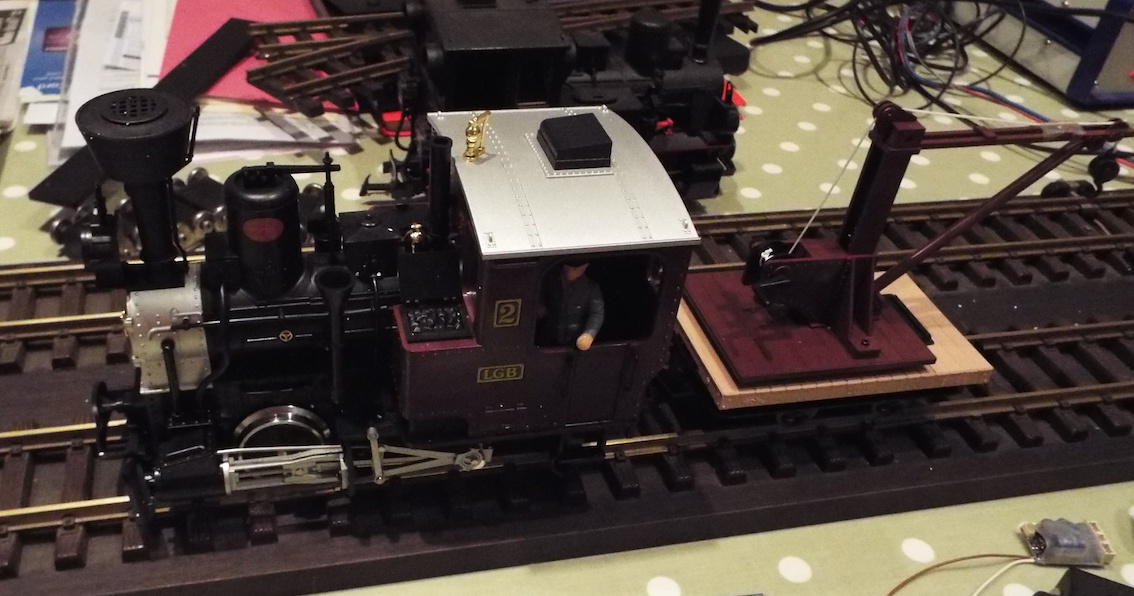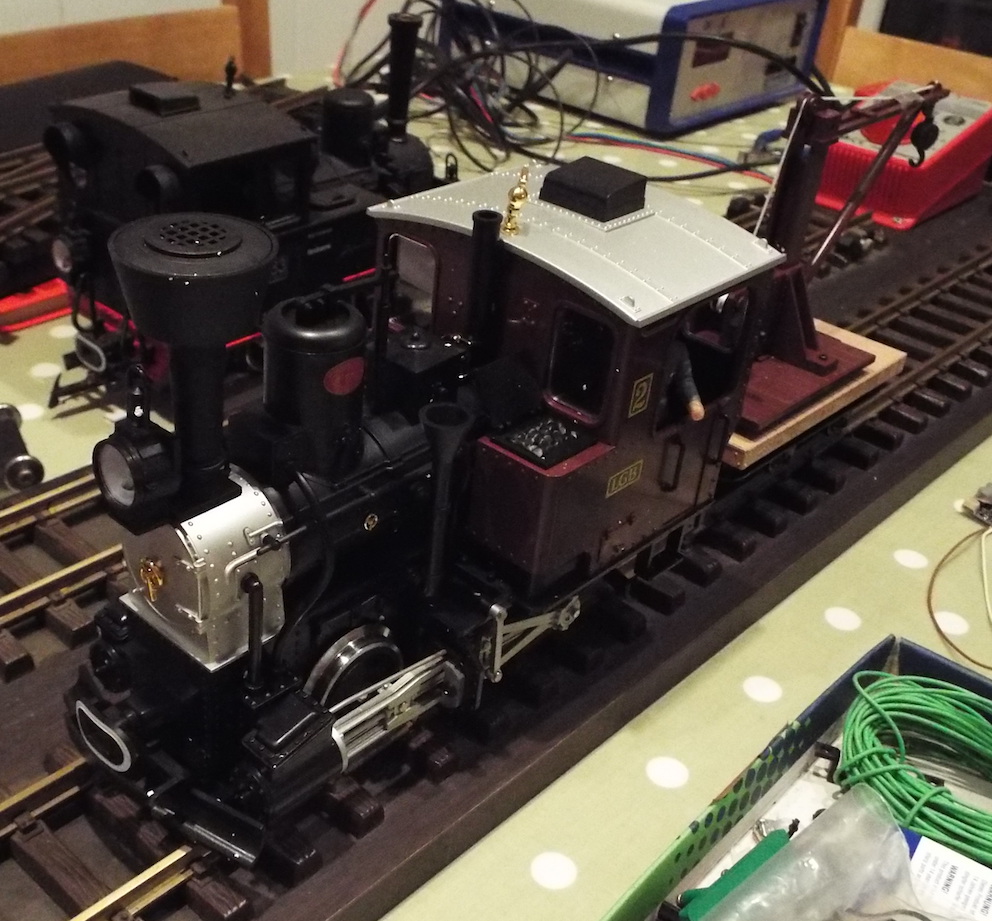 Over to the Stainz-spotters out there......
Jon.