Yesterday a hugemungous box arrived from Modell-Land in Germany. On it's end it is the size of a washing machine.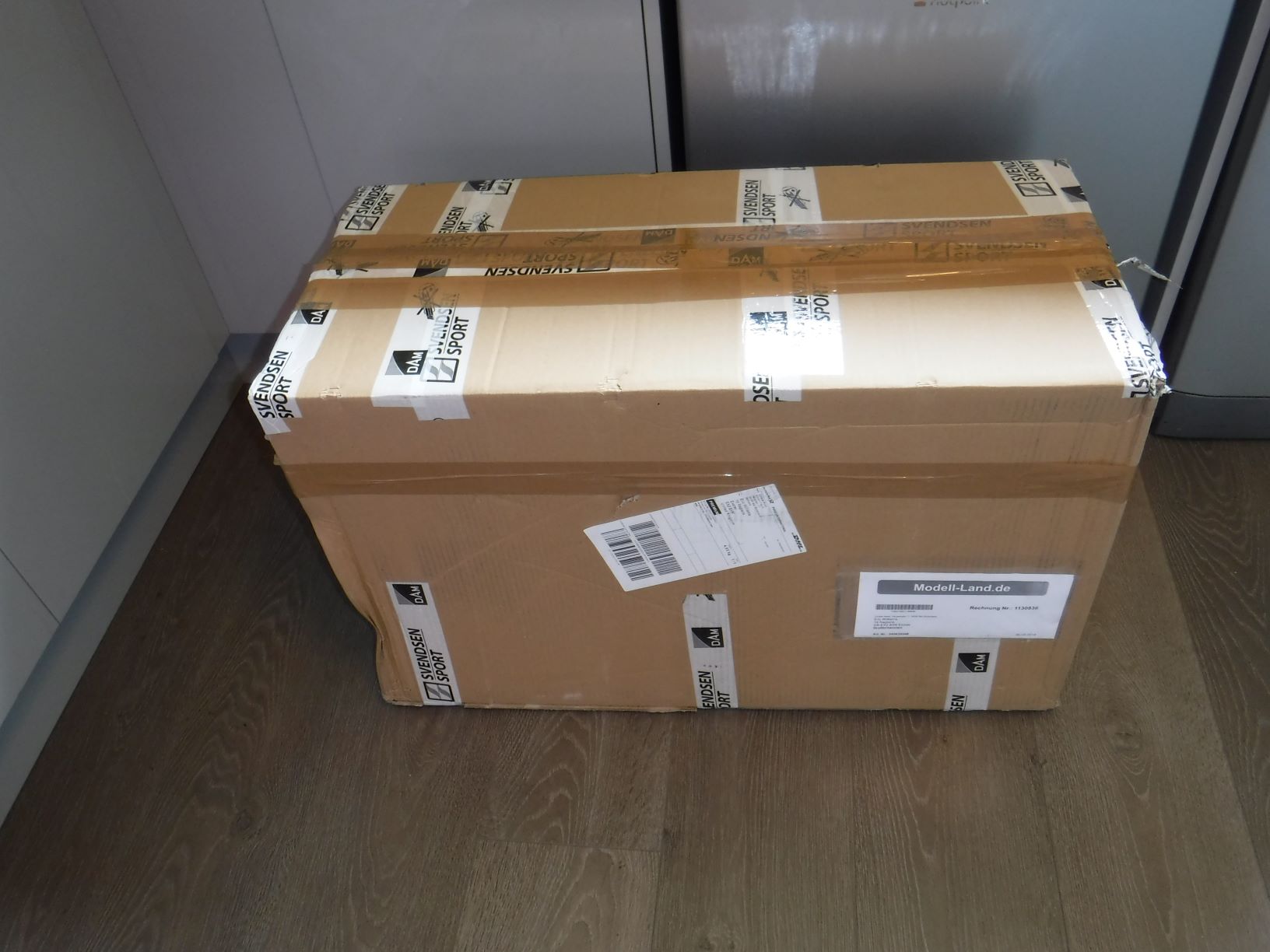 Inside were 4 more large boxes.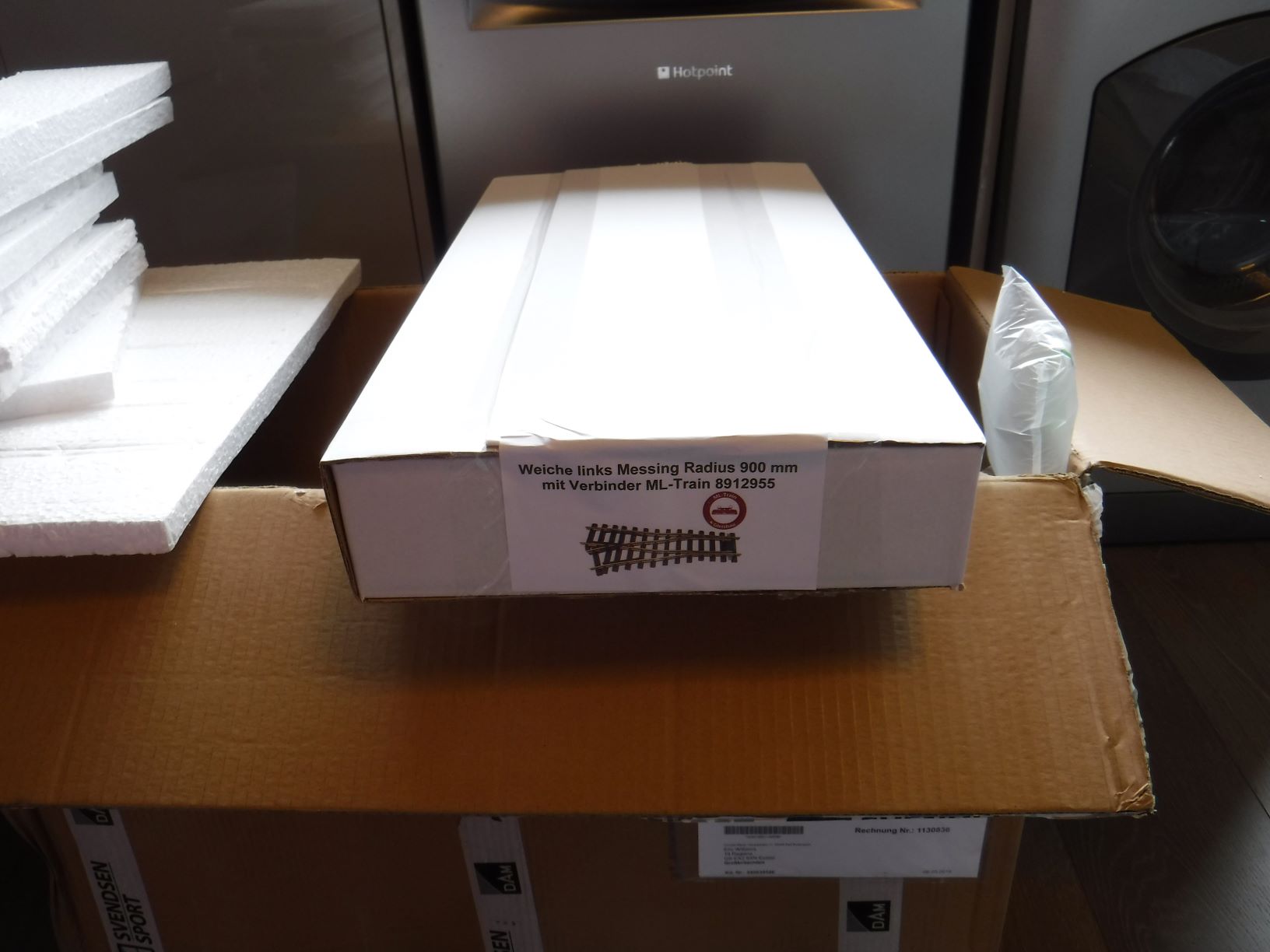 And inside each box was one of these.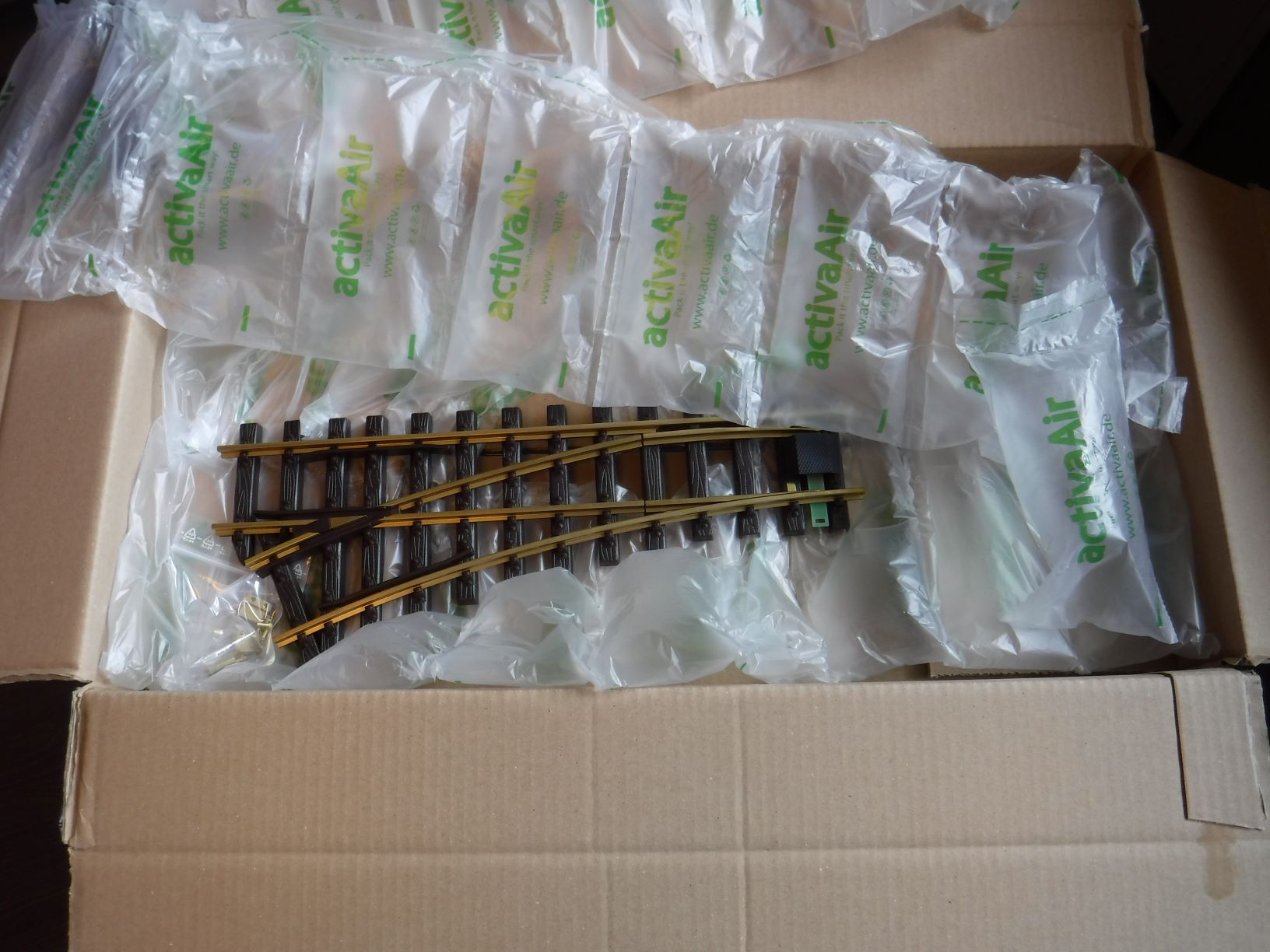 A Trainline45 R2 (900mm) point. They could have got at least 2 in each white box! So 90% of the big box was filler and air!
1