Another month gone by and we have a roof now I can add the Slates at last, using my new machine to cut a basic roof part then using the old screw driver make all the lines and angles so they like like slates.
Maybe open for business sometime in 2020

still not decided about that bay window roof yet..
CNC cut roof outline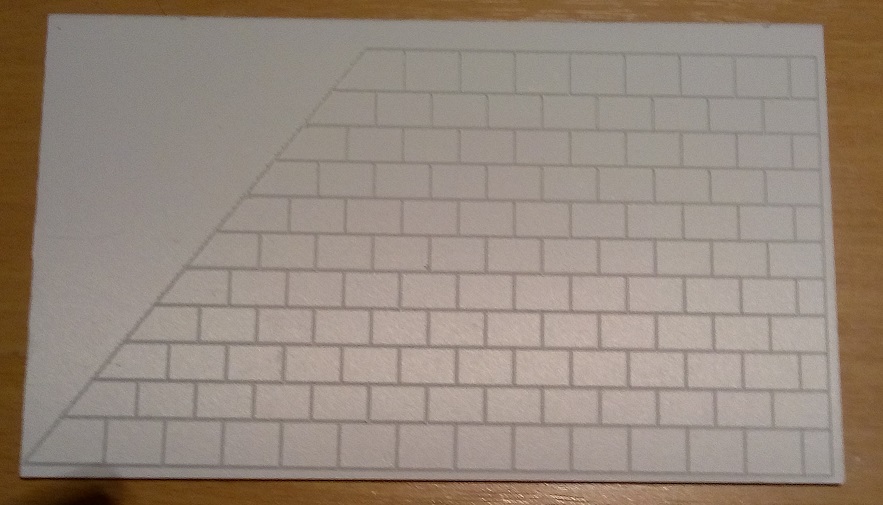 Just one more barge board to print and attach, the whole of the main roof removes in one piece for access to lights inside etc, think it will be all watertight when finished.. The whole roof has internal frames printed to add strength and stop it warping in theory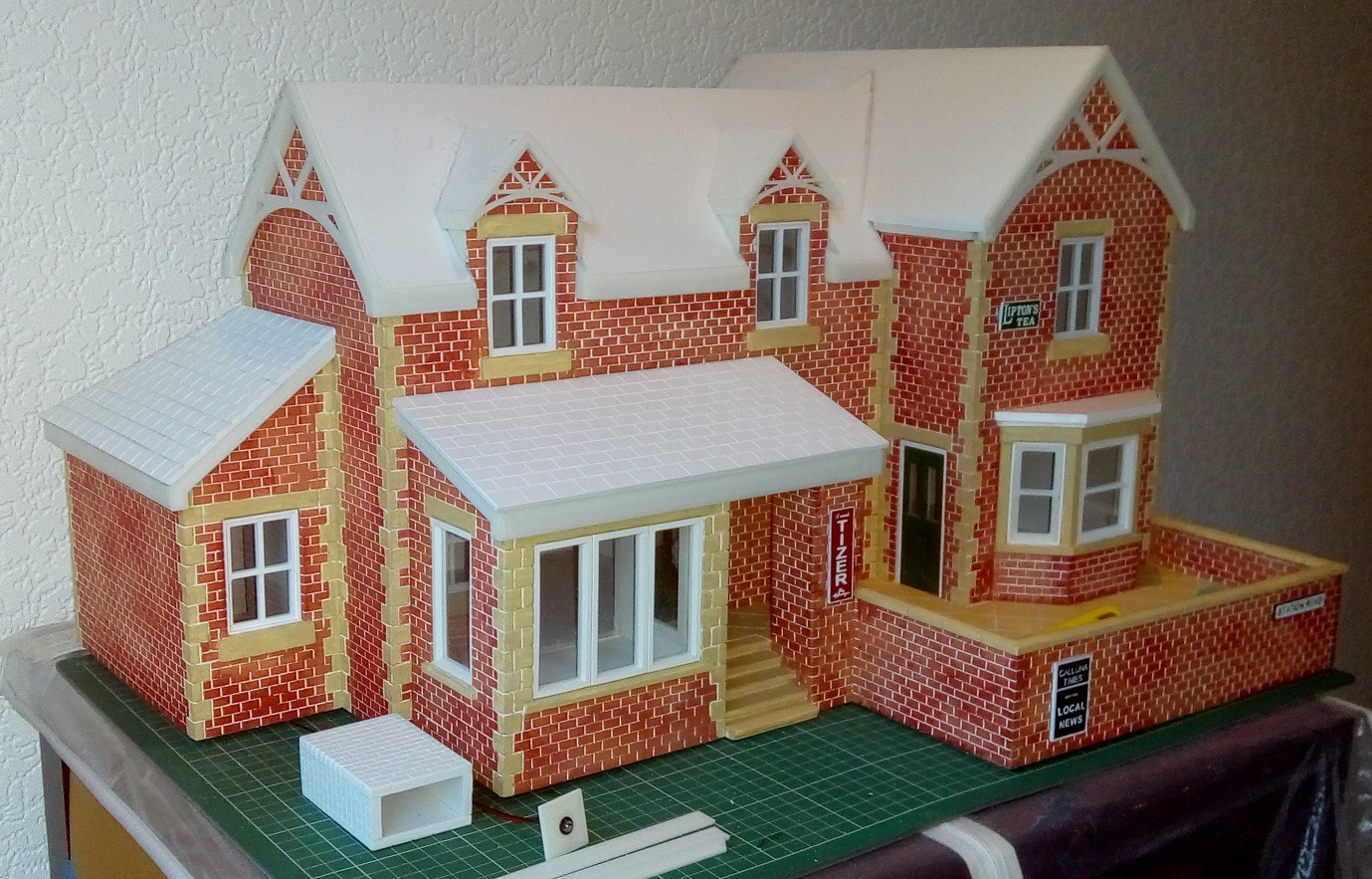 Rear wall and steps still to finish.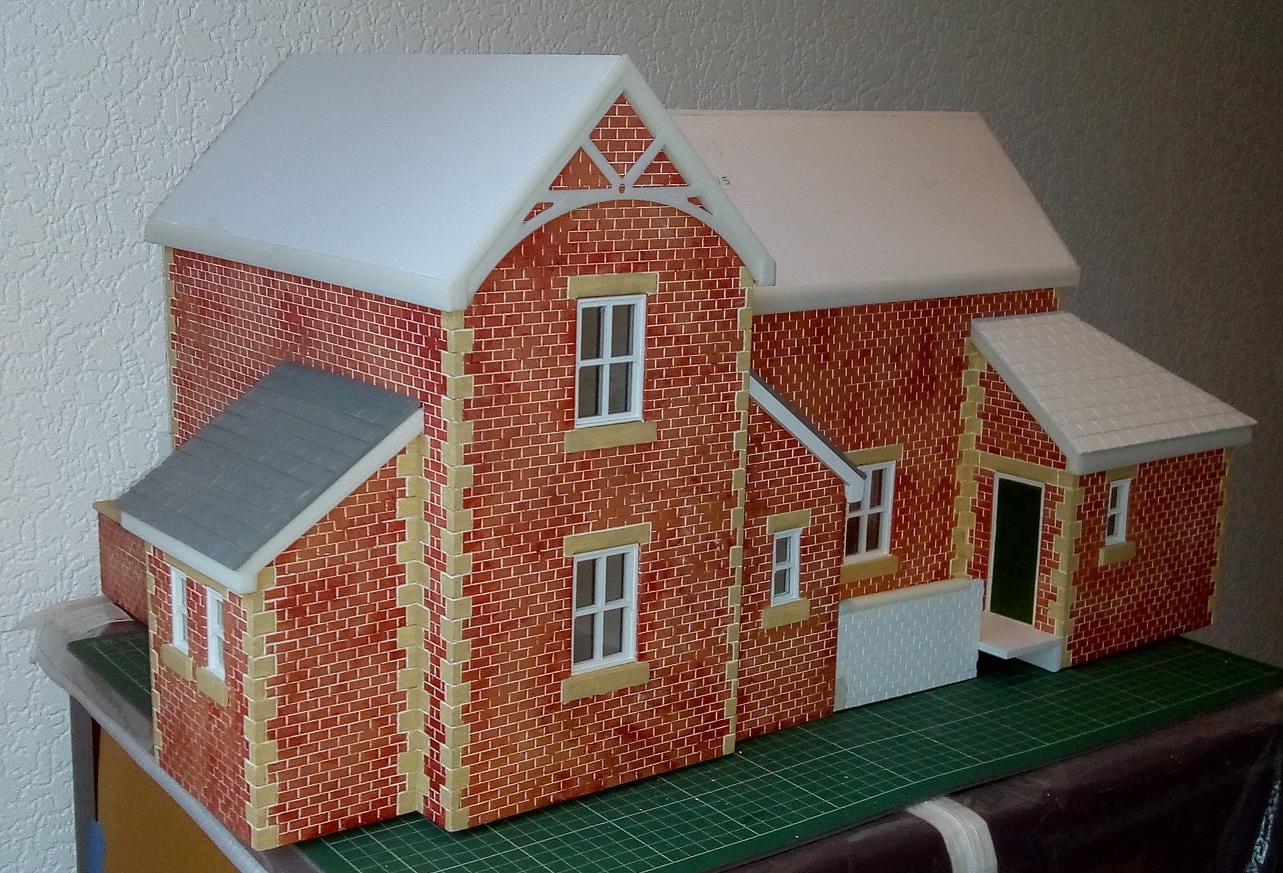 3

1