particularly the loading gauge, of North American and British live-steam locomotives. This picture is from the 2019 Cabin Fever exhibition currently ongoing in Lebanon PA, and shows the Accucraft display of two of their latest joint efforts with Aster. The locos are the USRA Light Mikado - this one is in GN's spiffy Glacier Green scheme, and the 5MT, resplendent in black.
They are both in 1/32nd scale.
There IS a Heavy Mikado, which is, unsurprisingly, somewhat larger. Think of them as the general short train light freight haulers from coast to coast - I can't think of a single NA railroad that didn't have them, or a license-built copy...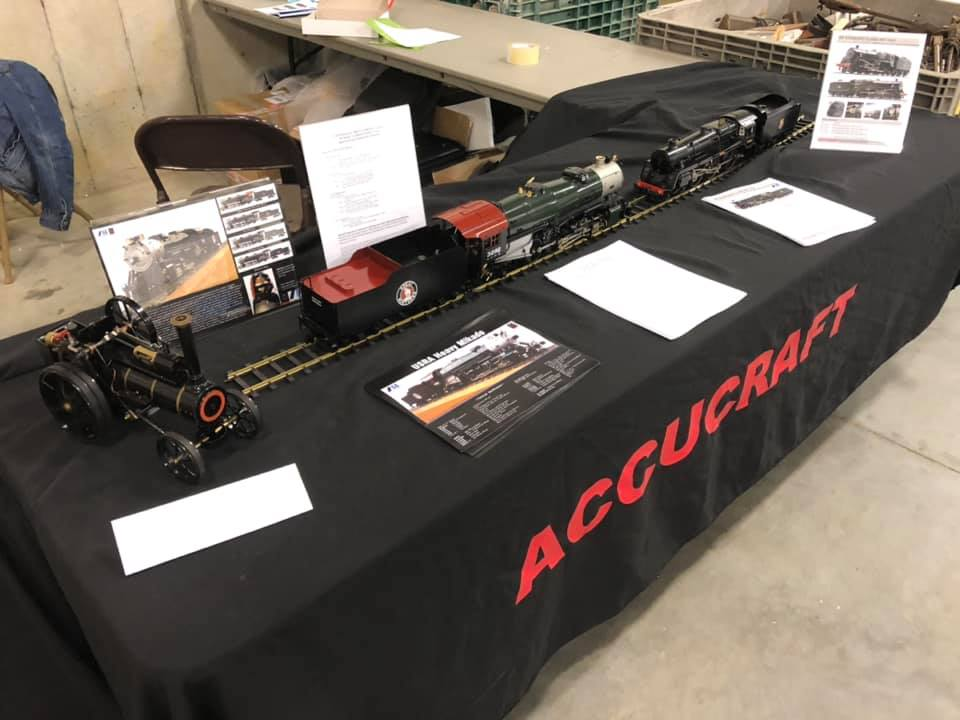 Image thanks to Graham Langer of Accucraft UK.
PS - I'm also somewhat in love with the spiffy little traction engine...