Sinds i made piece with my printer again after some heavy discussions and threads....
I am making some bogies, i was not pleased with the bogies i could find on thingyverse so i used 4 donor stls.
The wheels are completely remade/redesigned/makeover to achieve the g1mra standard.
Well:
Lets start with the axles.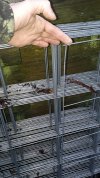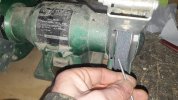 In the mean time the printer was done, 4 times a 8 hour print: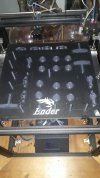 One print was with axles and one print was without axles to maintain quality..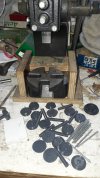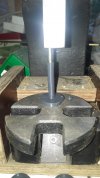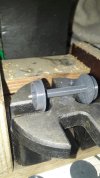 Yes nobody have to mention that i must clean up my working benches
I made the hole in the wheel just tight enough that the axle is true and must be forced into it, for obvious reasons of course.
It is a simple 500 kg arbor press, a vice could do the trick as well(least preferable a hammer)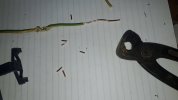 Was cutting some simple copper wire for fastening:
Again a very tight fit.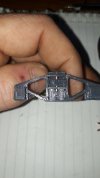 Time for the wheels: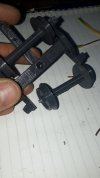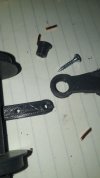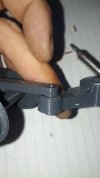 The couplers must move freely that why the extra bus.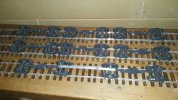 .There are 6 more bogies in the making so i have enough for now to experiment with the frames on top of them
I hope you enjoy all this.
Will be continued....
With best regards Igor
8