24 Oct 2009
3,663
1,192
69
This is one of my earliest conversions of an LGB Toytrain wagon, done about 12 years ago, I guess. It involved minimal modification, the biggest alteration of appearance was down to just a repaint.
The starting point was the Toytrain stake wagon.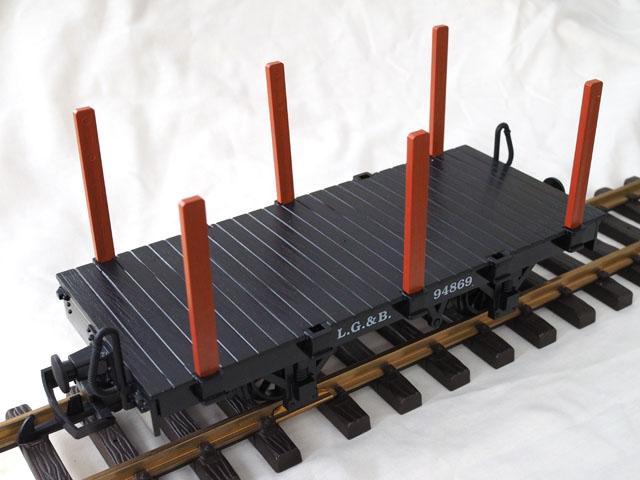 The models comes with only six stakes. As I had more than one, I was able to give this wagon a full compliment of ten stakes. The proportions did not look right to me, so the first modification was to reduce the height of the stakes to give a lower profile. There are no stage photographs for this, as I say it was done many years ago, but I think the photos of the end result are self explanitory. The tie down rope rings are a plasticard plate, bolts are dress making pins, rings are bent wire held in the ends of small cotter pins. That was the extent of the alterations, plus the addition of the usual Claptowte Railway embellishments of plasticard strip brake lever, GRS lamp irons and Al Kramer wheels. The lettering was rub on Letraset. The Claptowte Railway makers plate was a recent addition. As I said at the start, the biggest change of appearance is down to the paint job.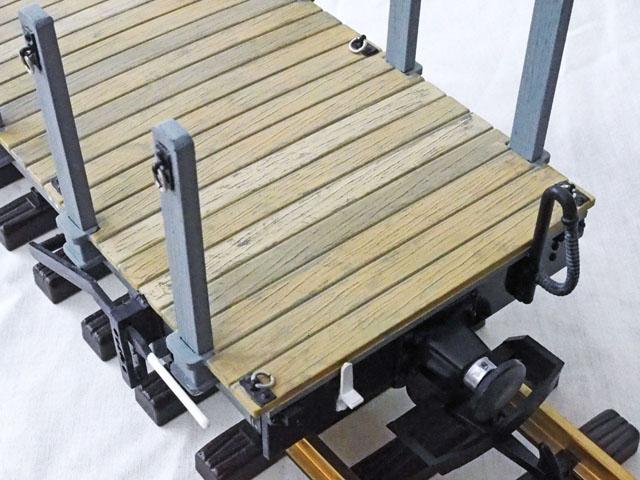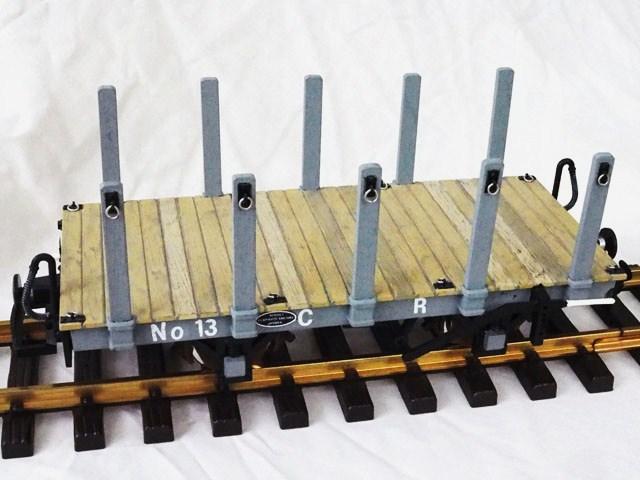 David