jeremy.viewing
Registered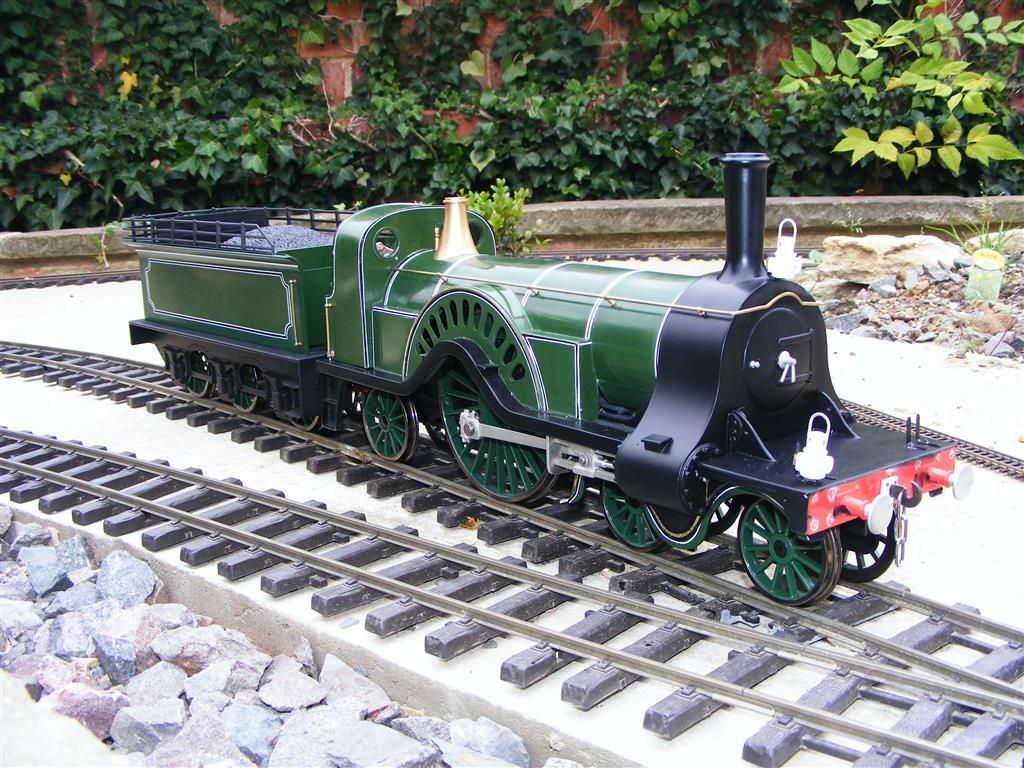 A few views of my Sterling single.  Kit bashed from the Bachmann, Thomas and Friends Emily with special thanks to Jerry Barnes for his original inspirational posts and help with replacement metal coupling rods, slide bars and crossheads.
The lining was achieved using BECC`s self adhesive vinyl lining, which I
purchased from Cornwall models.
http://www.cornwallmodelboats.co.uk/acatalog/becc_flags_decals.html
.
The tender was painted light Brunswick Green and then masked in the centre
and sprayed dark Brunswick Green to leave a light centre panel (standard GNR
practise) which was lined with the tape. Could I recommend this web site
which gives great views of the restoration of the correct Stirling tender.
https://www.facebook.com/media/set/?set=a.10151550223591136.1073741826.20340411135&type=3
The model is 2.4 gig radio with a 12V 2600mAh flat 5x2 AA NiMH Battery Pack
in the tender, which gives at least 3 hours running.  Other fittings,
couplings, hand rail knobs, tender brake, tender water filler, are from
Walsall Model Industries.
http://www.walsallmodelindustries.co.uk/index.php/gauge_3-gauge_3_items/?k=2197:10
::
Last edited: