I have been looking/trying into making wheels production wise.
With one date and with around one are(date)?!?!?!?!?
I think i found the ones i would like to have and i am able to copy them...
Mind you this is stil experimental.....
The tools and the production are subject of chance....be aware of this because i am still not pleased.......
Again i am not a computer/photo hero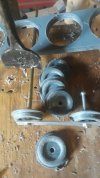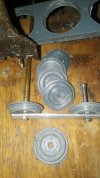 1