stockers
Trains, aircraft, models, walking, beer, travel
Staff member
GSC Moderator
I went to the new fixed venue of the E Sussex group on Saturday. They used to have fairly regular running days in village halls but have been lucky enough to have been given free use of an old farm building. Construction is still ongoing but the track is down and running.
Three circuits and a shuttle-
1 is DCC using MTS3 and radio receivers for both LGB and Massoth controllers (so high address numbers are handled).
2 is for analoge and battery
3 is for live steam and battery.
4 is a tram shuttle along one wall at a higher level.
The scenery is being developed but a good start has already been made. Running was reliable and trouble free.
In another part of the building is the tea room and two more layouts (G and OO) which I think belong to the property owners.
All in all, a good day at a nice venue. Easy, free parking too-
If your interested I suggest you join the G Scale Society.
Spreewald on the digital track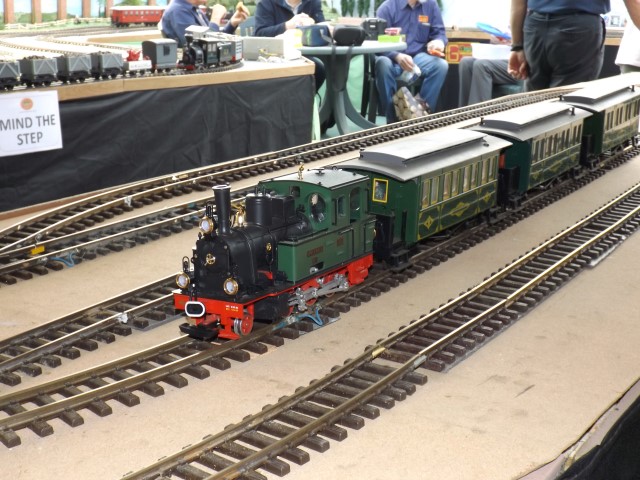 Battery BR80 and the developing scenery in the corner. High level tram shuttle in the background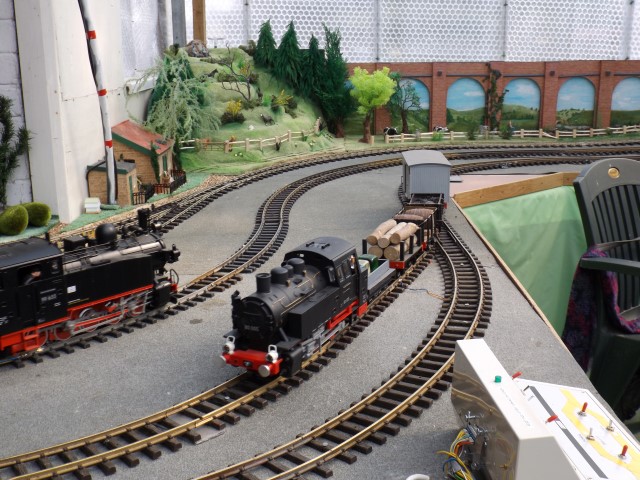 Low relief buildings on one wall. Storage sidings on the right.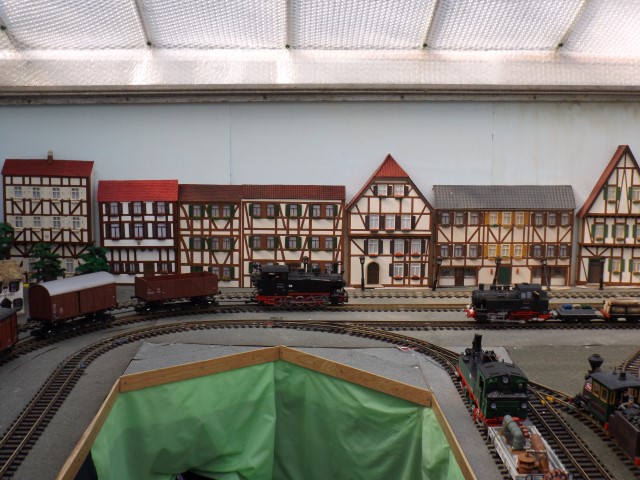 Battery diesel on the live steam line.
1