maxi-model
UK/US/ROW steam narrow gauge railways 1:1
It's Christmas time ! Having a little clear out of items that no longer "fit" with my line. More listings to follow over the next few days - A couple of locos, a caboose, an Annie chassis, a "suite" of detailing parts to help you produce an interesting steam outline loco and other sundry parts.
For sale #81094N Anniversary 4-6-0 tender loco RGS livery
£175 + shipping £20
(Royal Mail Parcelforce 48) Payment by PayPal/cheque accepted or cash only if collected. I am based in the North Bucks/Oxon/Northants borders area.
Item is complete and undamaged with all original parts - crew, alt' couplings (see note below), manuals and packaging. It's the one with the all metal motions and valve gear, if anybody had forgotten

Including outer shock resistant foam padded transit case and inner plastic wrapper, to avoid loco being damaged by shocks and paintwork being scuffed by styrofoam packing case inner while in transit. All as supplied when new. Like most of my roster this loco is genuinely little used. Sound and smoke unit fully functioning when tested.
Loco supplied new to me by Garden Railway Specialists in 2006. The loco has had an alternative, and correct, Kadee coupler set fitted - #791/831. This means the loco has functioning couplers both front and rear, at Fn3 NMRA height, so that it can couple to Bachmann Spectrum and Accucraft AMS Fn3 scale stock and other locos. The original knuckle and hook and loop couplers are included and can be refitted to allow coupling to conventional "Big Hauler" and other stock.
If you require any further information on this item please feel free to PM me. Max
SOLD - Subject to the usuals
Short video of test
And some piccy's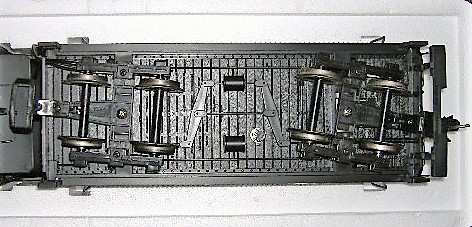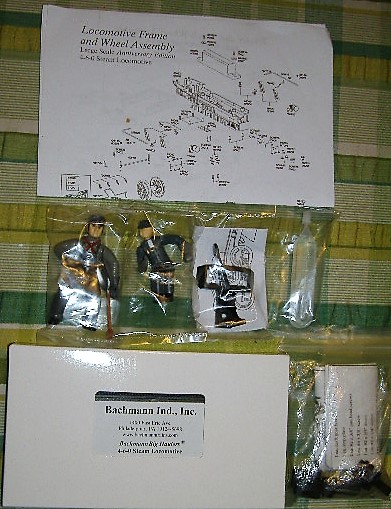 Wait till the end and see what's coming up the rear of the train. It never had to do much work

Last edited: