ge_rik
British narrow gauge (esp. Southwold and W&LLR)
Having recently added another siding to Beeston Castle station, I decided to use the original short siding for access to a brewery. After searching the net for a suitable prototype, I eventually decided to base mine on the Metcalfe 00 card kit (now no longer available), as it's fairly generic and I couldn't find a decent picture of a real brewery.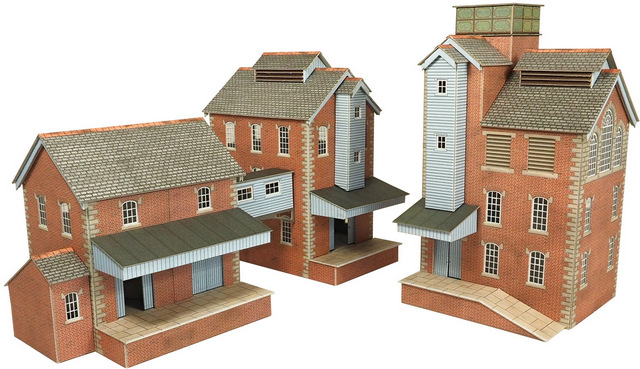 Because it's a bit of an awkward site, I initially made a mock-up from corrugated card to see how the model might fit.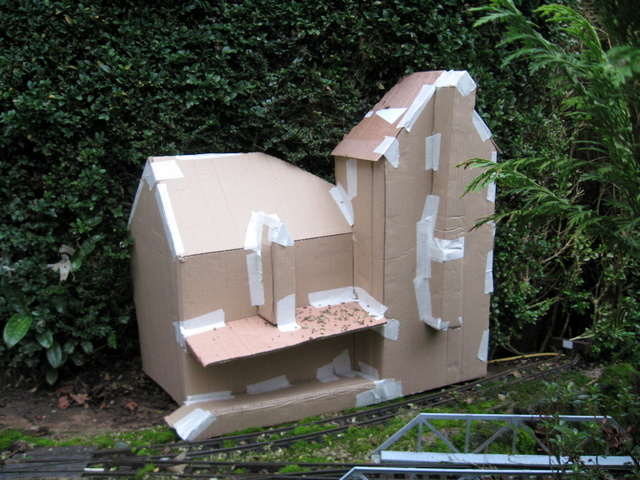 This gave me the courage to mark it out on to sheets of 5mm thick PVC foamboard, my preferred building material thanks to Mike of this parish.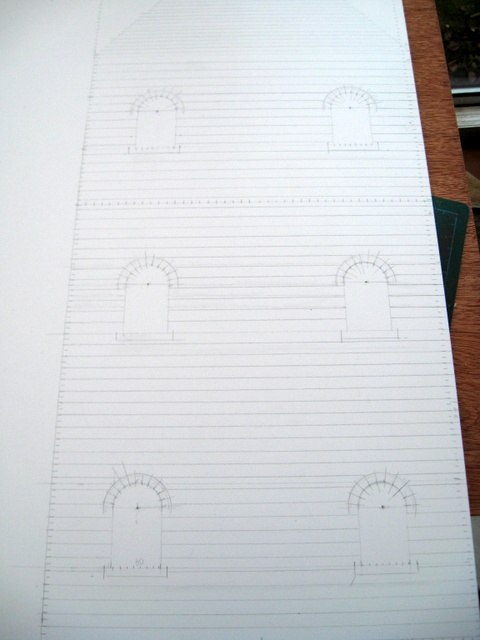 And then the fun began. Scribing the bricks. I decided to go for stretcher bond as this was the easiest to mark out - but I reckon there are somewhere in the region of 2-3000 bricks on the finished structure.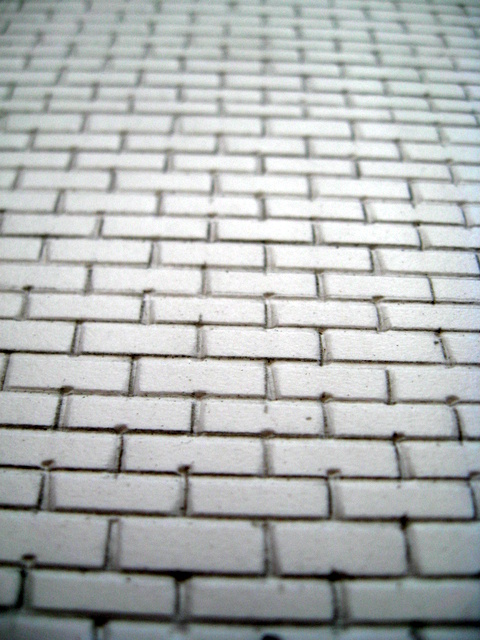 It is quite therapeutic, provided there's something interesting to listen to on the radio. Anyway, now finished all the scribing and the structure is taking shape.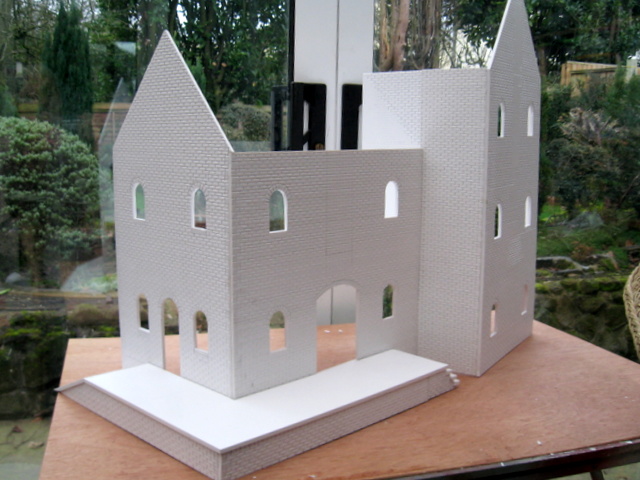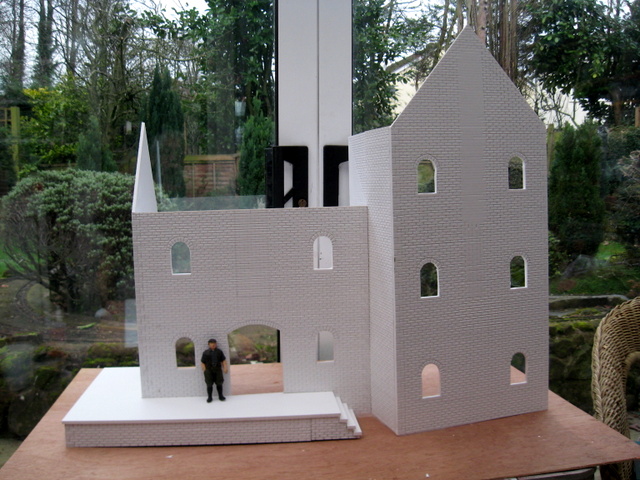 I am in the process of adding slates to the roofs. The canopy and lucams are done (but need detailing), but I'll add those once I've painted the brickwork. Looks like the rain / snow has stopped so might be able to get the primer coat on today.
Rik