Looking to make life a bit easier for building up/down trains/consists with a hole for a shunter accessible from both of two running tracks: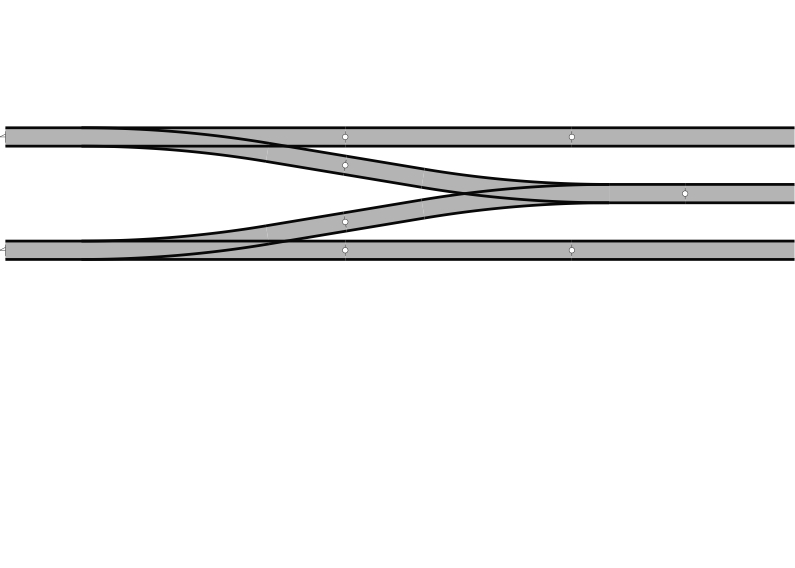 Easy to do with Aristo #6s but I don't have the room/budget so am looking for a compact solution for a small shunter only e.g. LGB U-Class.
I do have spare Aristo WRs = 10ft diameter LH and RH but what about the Wye? So far I have found:
TrainLi/Thiel 27-1870 Y-Weiche, Messing, 20°, R 200 cm at 165,00 €
Bertran Heyn's Y-Weiche R3, 2 x 15° Länge ca. 320 mm at 79,00 €.
We have installed track/points from both these suppliers successfully already.
Two Qs please:
1. Are there any alternatives?
2. Assuming I end up having to tweak the track alignment (e.g. the diverging curve of the Aristo WRs) which of these two would you rather work from?