like others I've been fabricating coach and building lights using the LEDs shown in the photo below. It's a cheap way to get a lot of lights.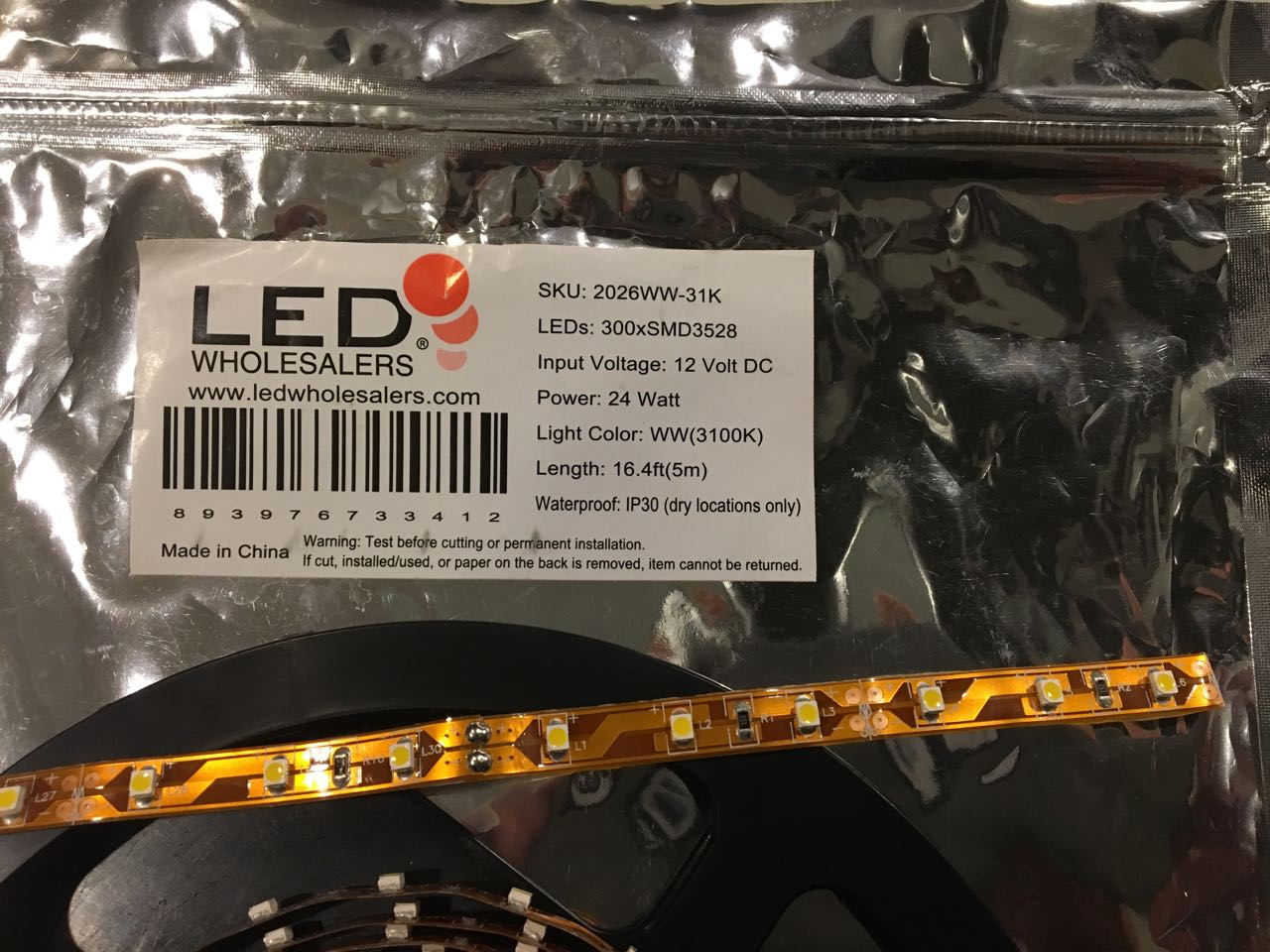 I got these off the net for around $20 per 5m reel. The price was right but I don't like the color temperature even though they are sold as warm white (WW3100K). I think they're too much on cool side. I had been looking for a transparent yellow paint that could be used modify the light color when I came across these Copic sketch markers in a craft store yesterday.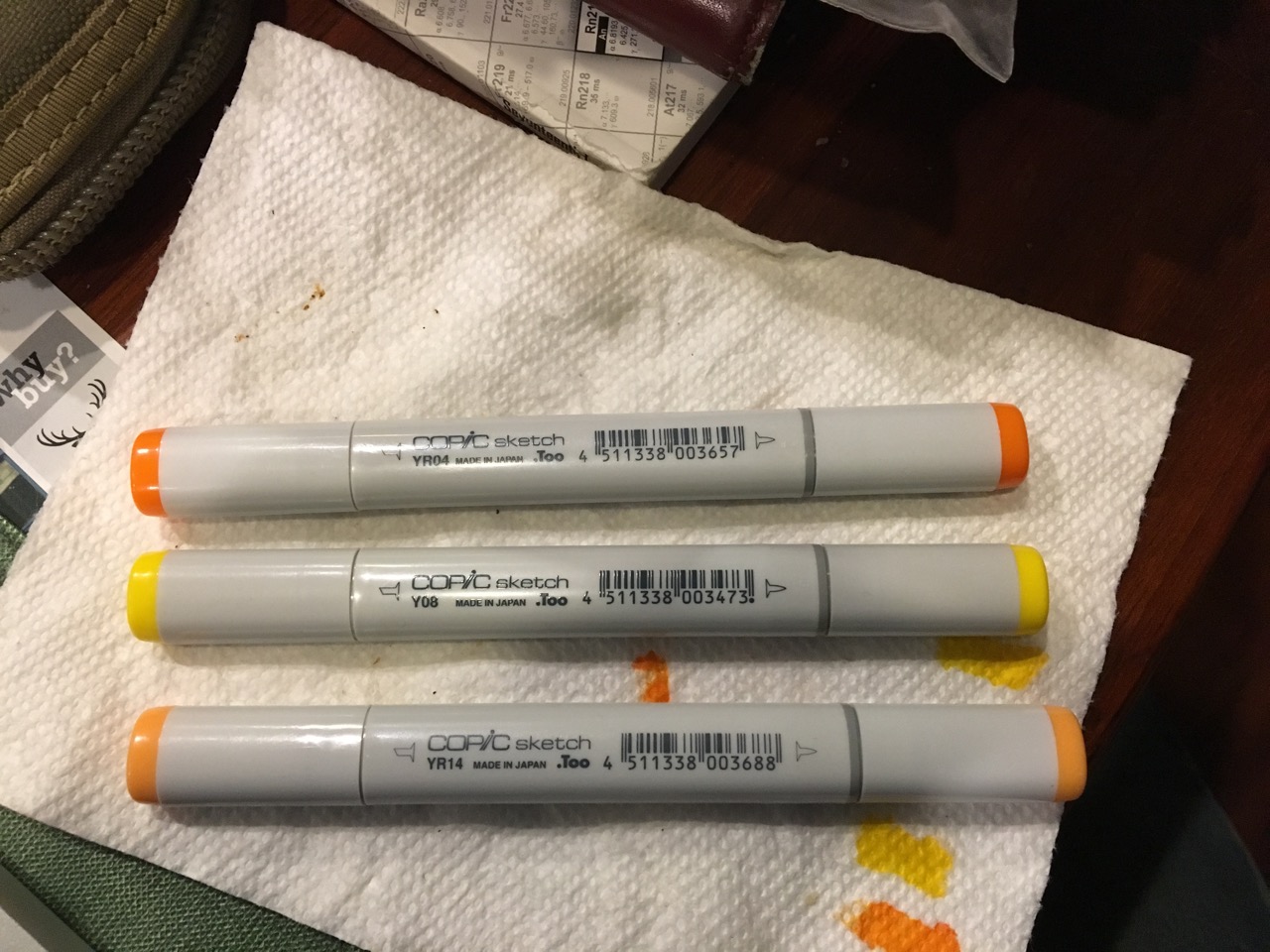 I initially bought the yellow Y08 marker and tried it out. It was just a matter of swiping the marker over the LEDs. It was an improvement but had a slight greenish cast. I learned adding some red will "warm" up a cooler color mix after consulting the web again. So, back to the store I went and picked up a couple of yellow/red markers - YR04 and somewhat less saturated YR14.
In the following three pics the right side is the original LED color and the left is modified. The true color doesn't really come through in the pics, but the general idea can be seen.
First is Y08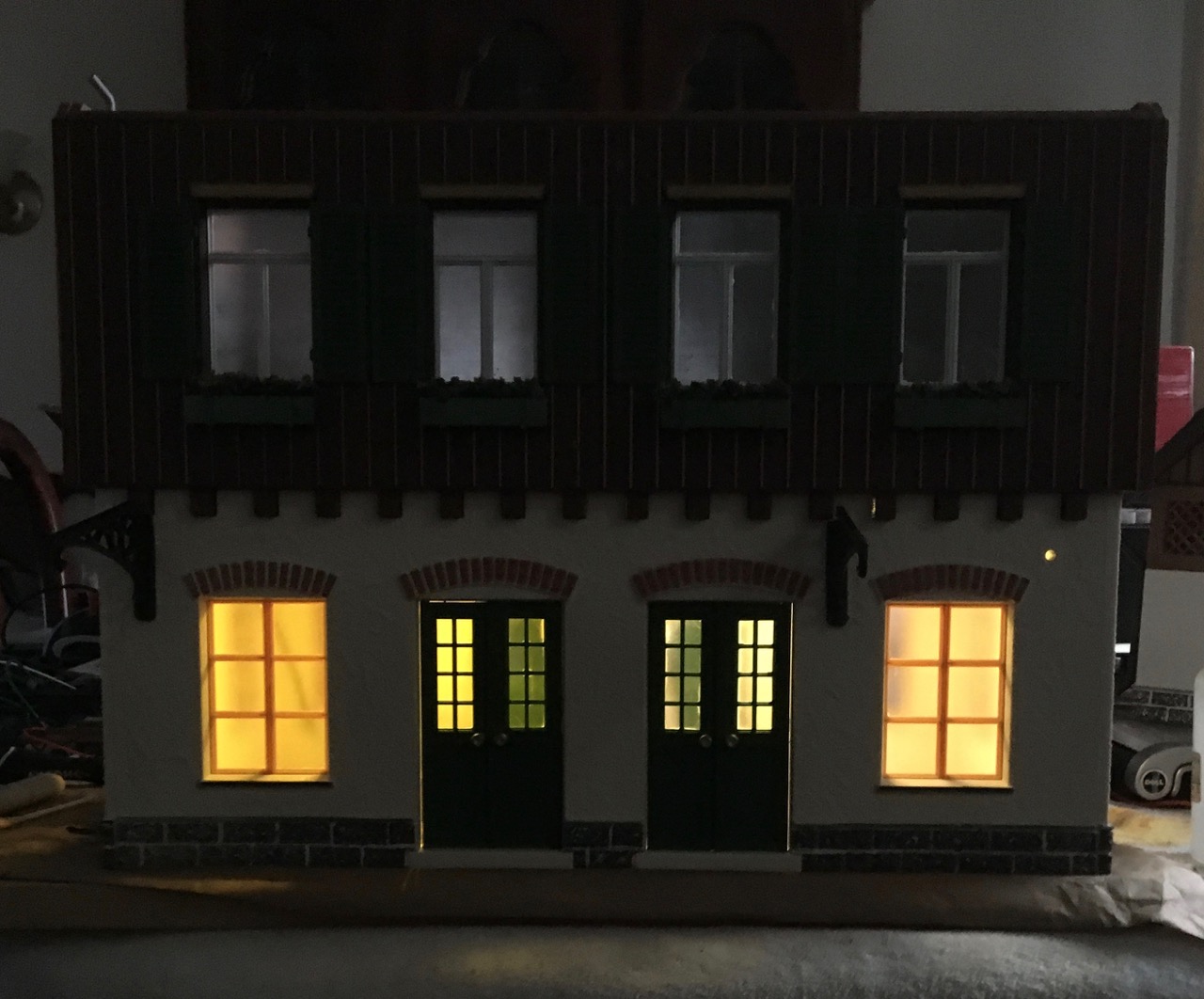 Second is RY04.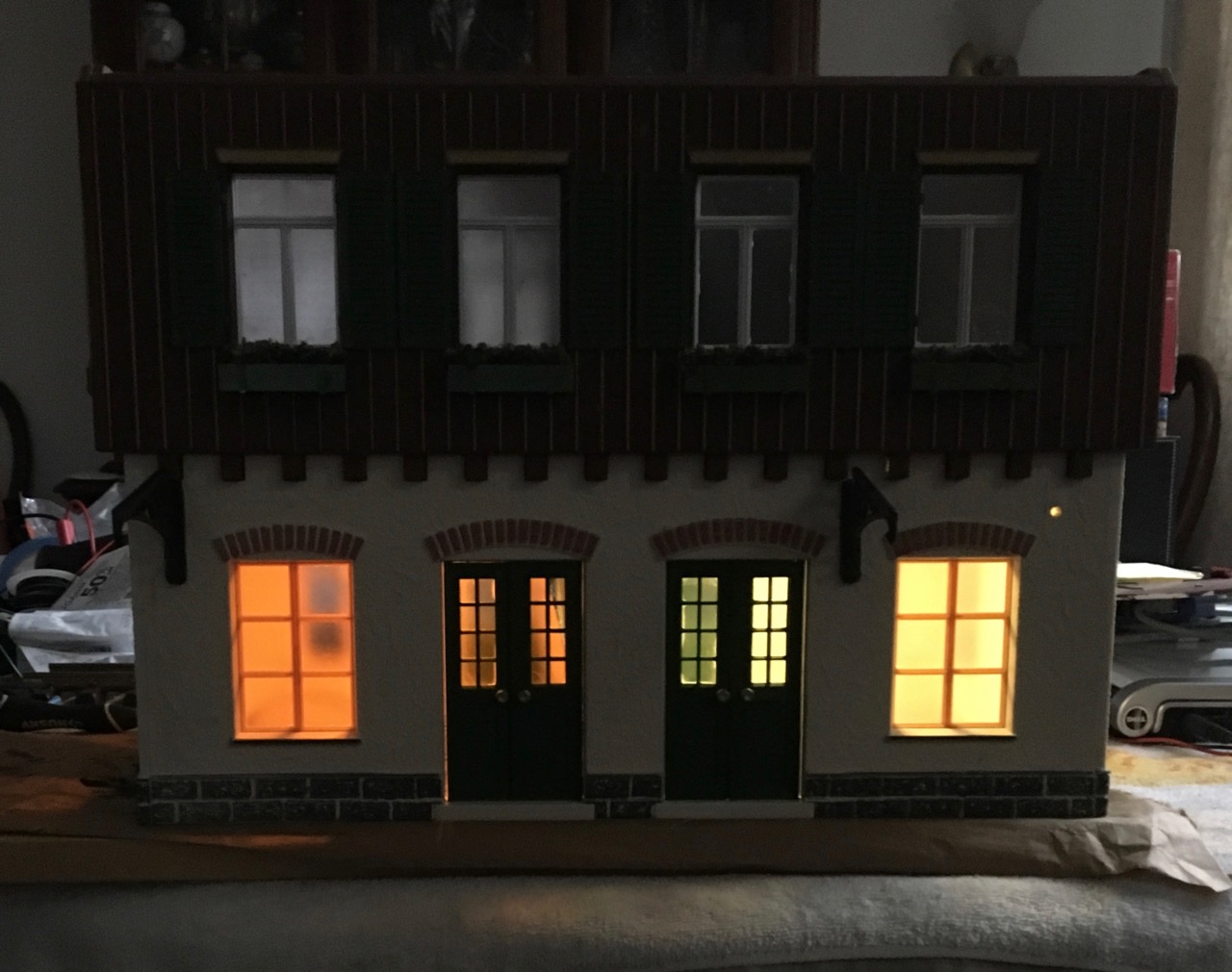 I thought this too pink.
Third is Y08 and YR14 together.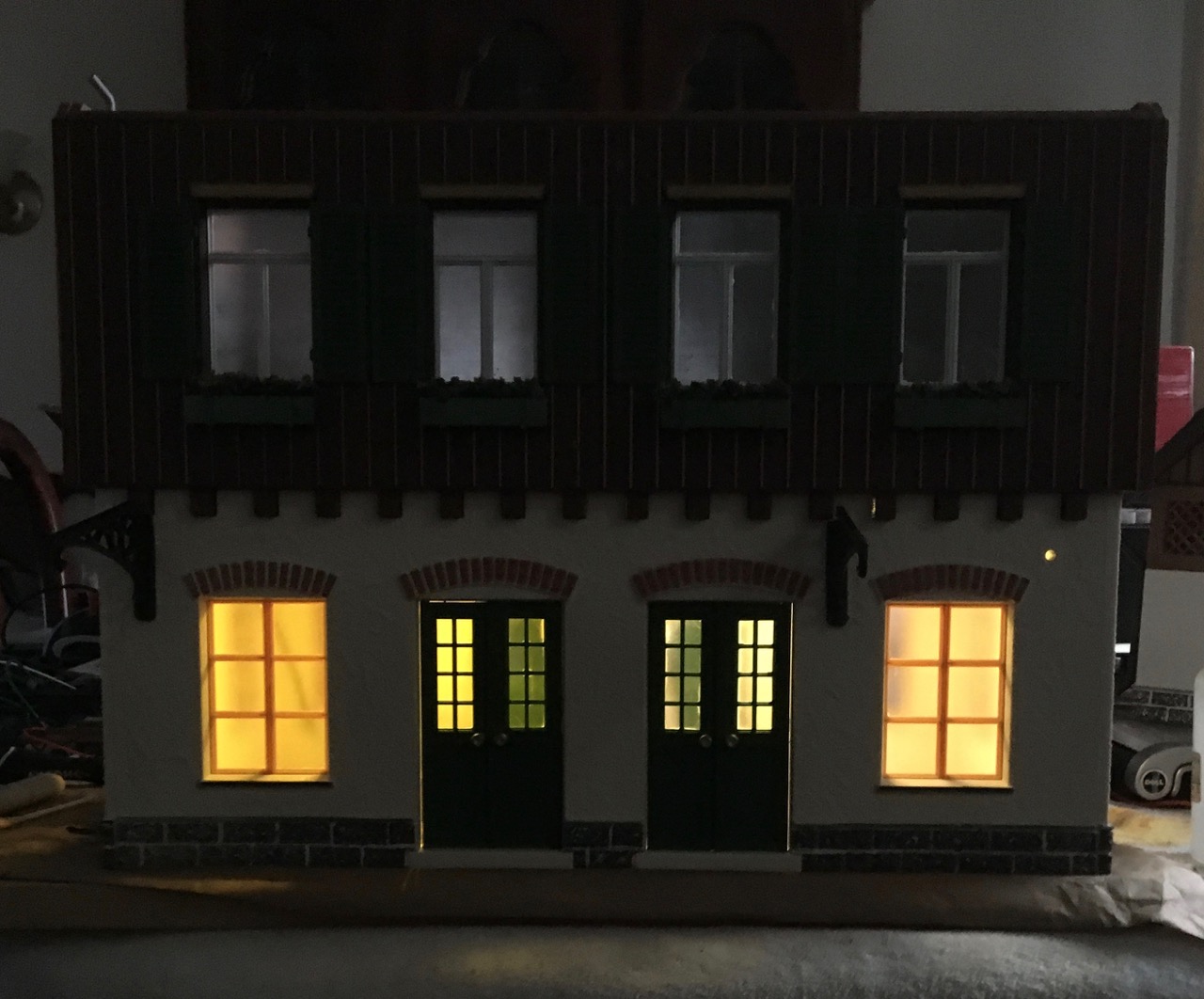 This is what I ended up going with.
I also discovered that the marker can be cleaned off using isopropyl alcohol if I didn't like the results. Makes tweeking the color pretty easy.
The next shot is looking right at unmodified (two uppers) and modified (lowers) LEDs. Bottom left is Y08. Bottom right is YR04.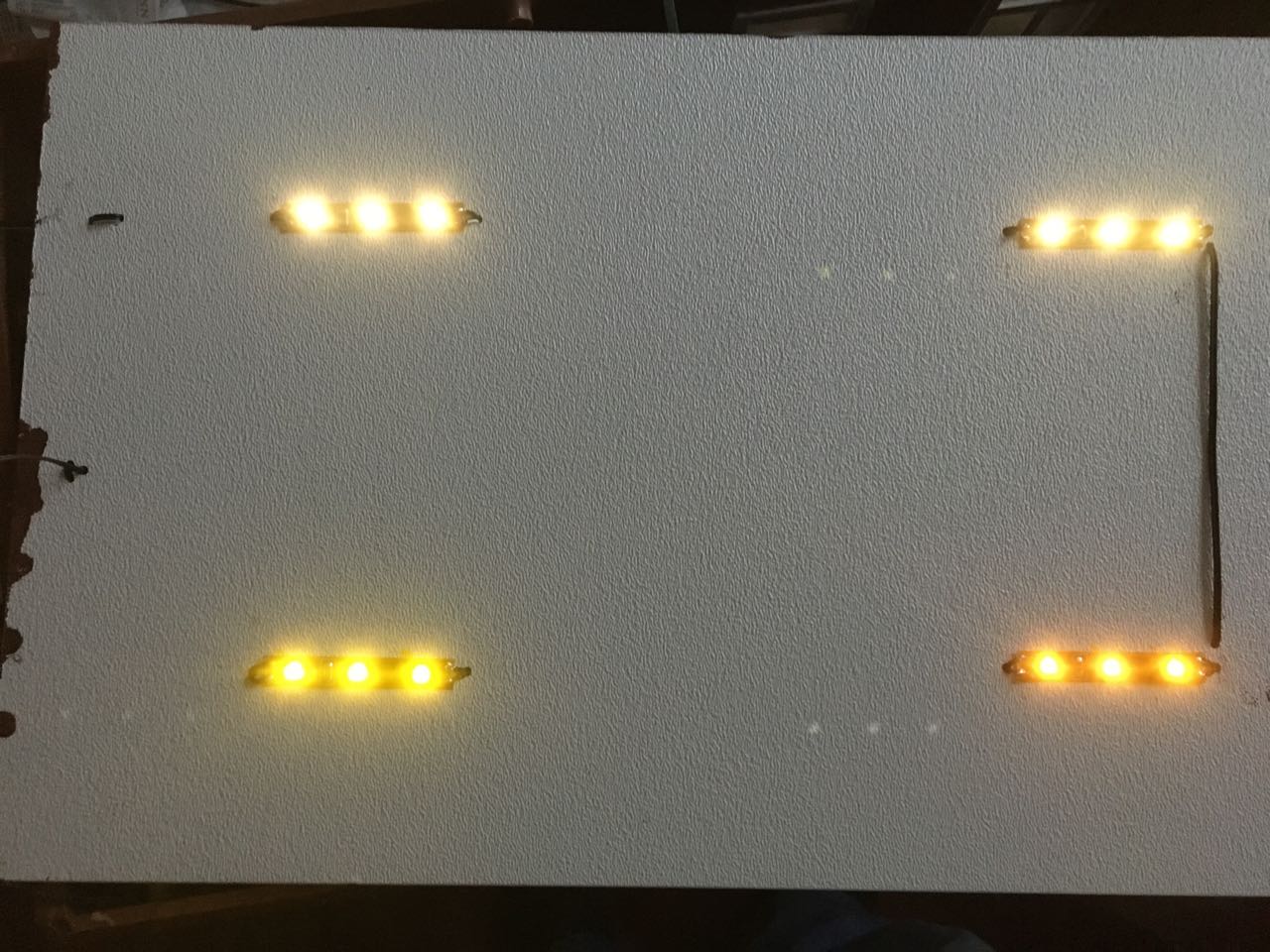 The Copic markers cost about $8 each.
The LEDs in these pictures were powered by a 9V battery. For coaches I use track power feeding a bridge rectifier and voltage buck converter set at about 8.5V I've found the LEDs are too bright at their full rated 12Volts for coaches. 12V is OK for buildings though.
Phil S.