Thanks all! My late night doodle was really just playing around, and I appreciate all the feedback. Yes, I do need to get practical, and I do need to define the purpose of the space.
The purpose of the run-around on the main line on the right was for my switcher engine. A local friend suggested I add it, but I'm not wed to it.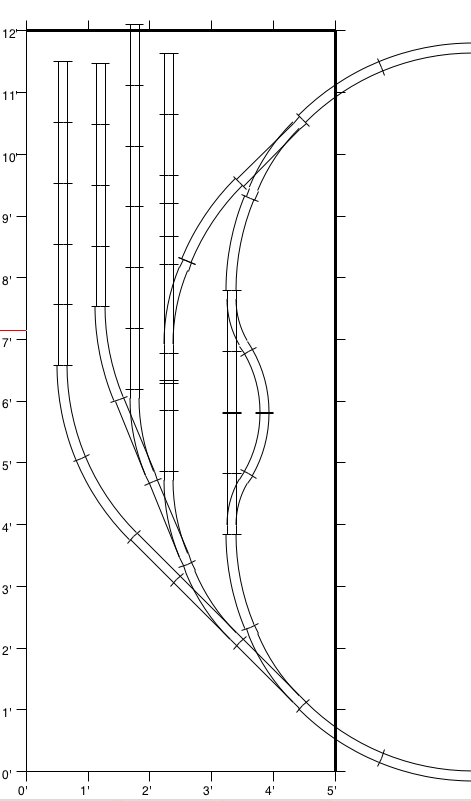 Gavin Sowry
, Are you saying to also lose the (pseudo) A/D track?
Thanks again, All!