I'm trying to kick start a 'show and tell' on transformers and controllers here so post up your old and new transformers and controllers for all to see.

This transformer model was my first, the Tri-ang POWER UNIT NO. 1 made by Rovex with rounded corners and an enamel hammer finish. It came with a Scalextric set that my father bought down the pub but never bought home a baseboard to set it up properly. It was difficult for a 4 and 5 year old to get running on the floor because it had electrical continuity problems in the track joins and I tried several times over a long time.

The transformer and a little black Triang controller with red knob was later used for my first electric train set.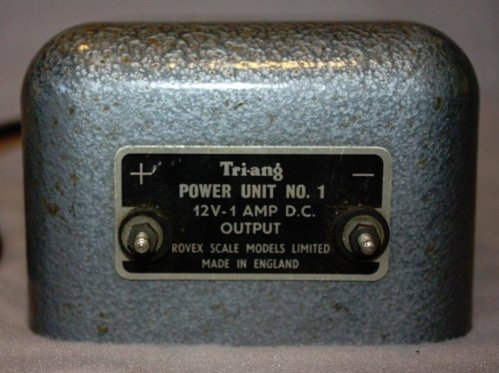 Last edited: