Heya Folks , I'm Mitch and I have built a Small 16mm Scale Live steam Garden Railway/Tramway over the last 1:1/2 years. The History of the Tramway is that it was slowly built in WW1 by the A&K Timber Merchants as a 2" gauge line with there Krauss Loco which was Brought from a local Quarry in the Dandenong ranges to do the construction work.
The line was built as a small circuit in the space of 5m x 3m with a Basic Loop and 2 road Loco shed . As I speak the Tramway is undergoing extension with a New cutting then a loop and Cockatoo Becoming a terminus .
I currently Have 2 Locos and a few bits of Stock but I have got a Sammie coming from Argyle Loco works to Become "Robin" and I also have a Mamod and a a Bachmann Lyn Dating from the 1990s for locos and for rolling stock I have a LGB Coach Repainted into Mt Lyell Colours with a Bachmann Logging Caboose and 4 Bachmann Tipper Wagons Given to me by a friend , I also am building 10 Pairs of Log Bogies very soon and a Coal Tender for Robin.
hope you enjoy reading my post .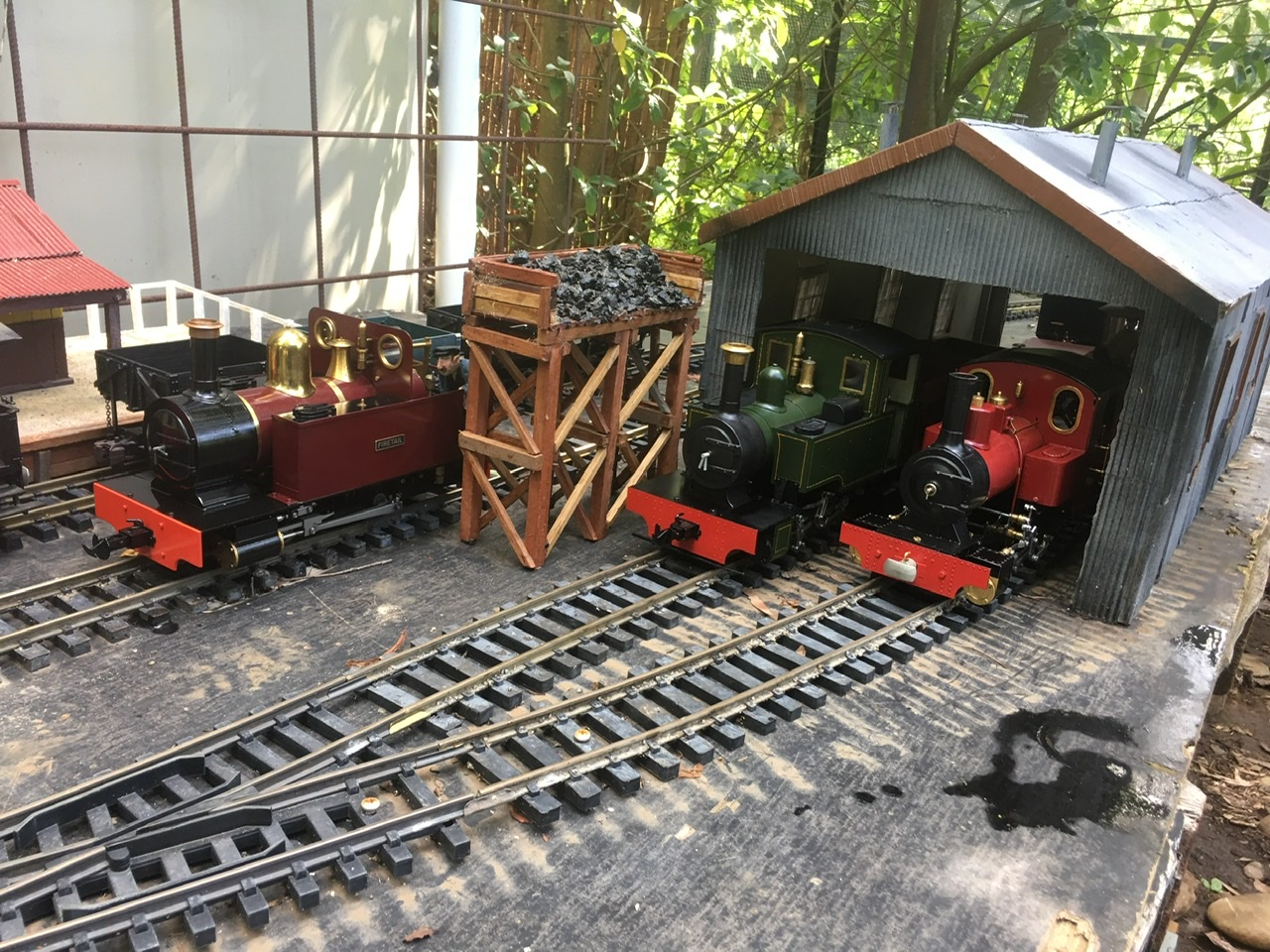 The main Loco Sheds of the CCT with a Friends Edrig and a Another friends Billy and Alfie.
Mitch

5