Gavin Sowry
Garden Railroader and Raconteur
In our area, there are a few 'Ride On' miniature railways. Always been out of my league (size, cost etc etc.), but I still acknowledge them. One such club, the Hutt Valley Model Engineering Society, this weekend celebrated their 60th anniversary. Since I've been lurking around there since it opened, I thought it would be rude not to put in an appearance.
I took along my latest 7/8ths creation, mainly to show to a fellow forumite (who dabbles in this ride on stuff, as well), and to take a photo or two to show some size difference. One of the quirks of their multigauge track, is that from the outside of one of the rails, to the inside of another, there is a 'gauge' of one and three quarter inches.... in young folks speak, that's 45mm. So, my critter had something to sit on.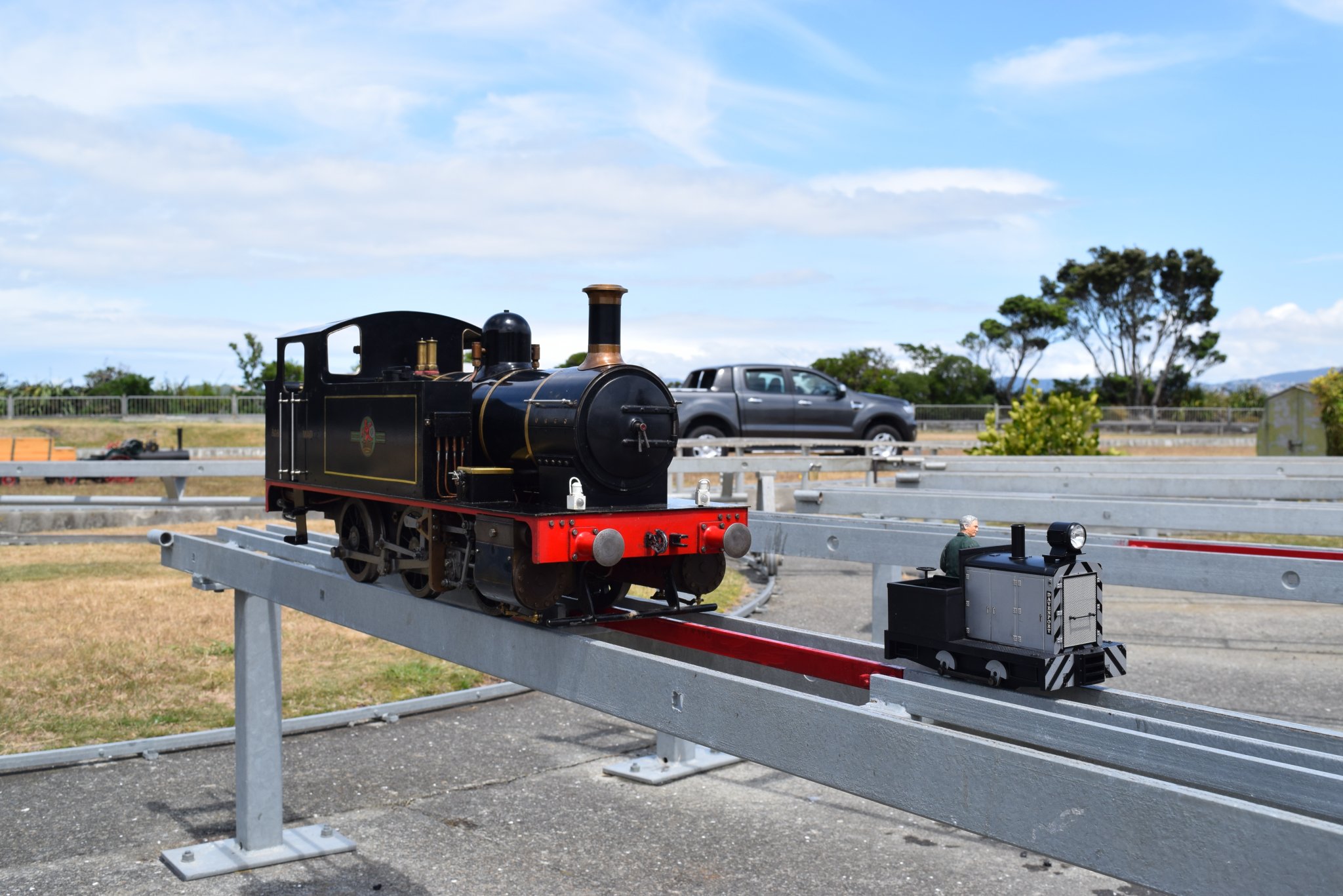 Interesting point.... both models are near as damn a similar scale of about inch to the foot (give or take).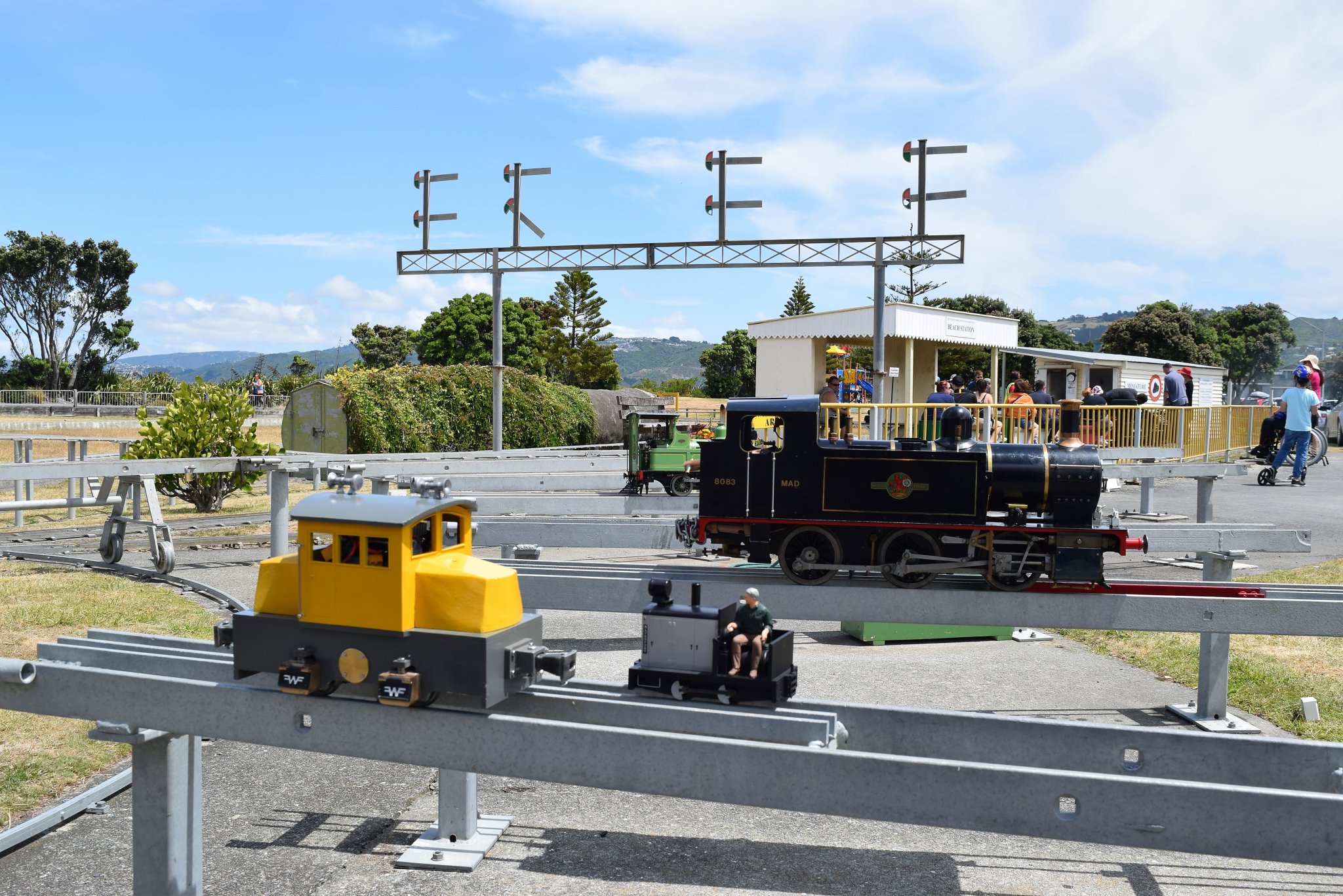 Ben's runner for the day, was his 3½ inch battery powered 'Critter'. Both of us were visitors to this event, but we were made welcome, and they showed an interest in what we had.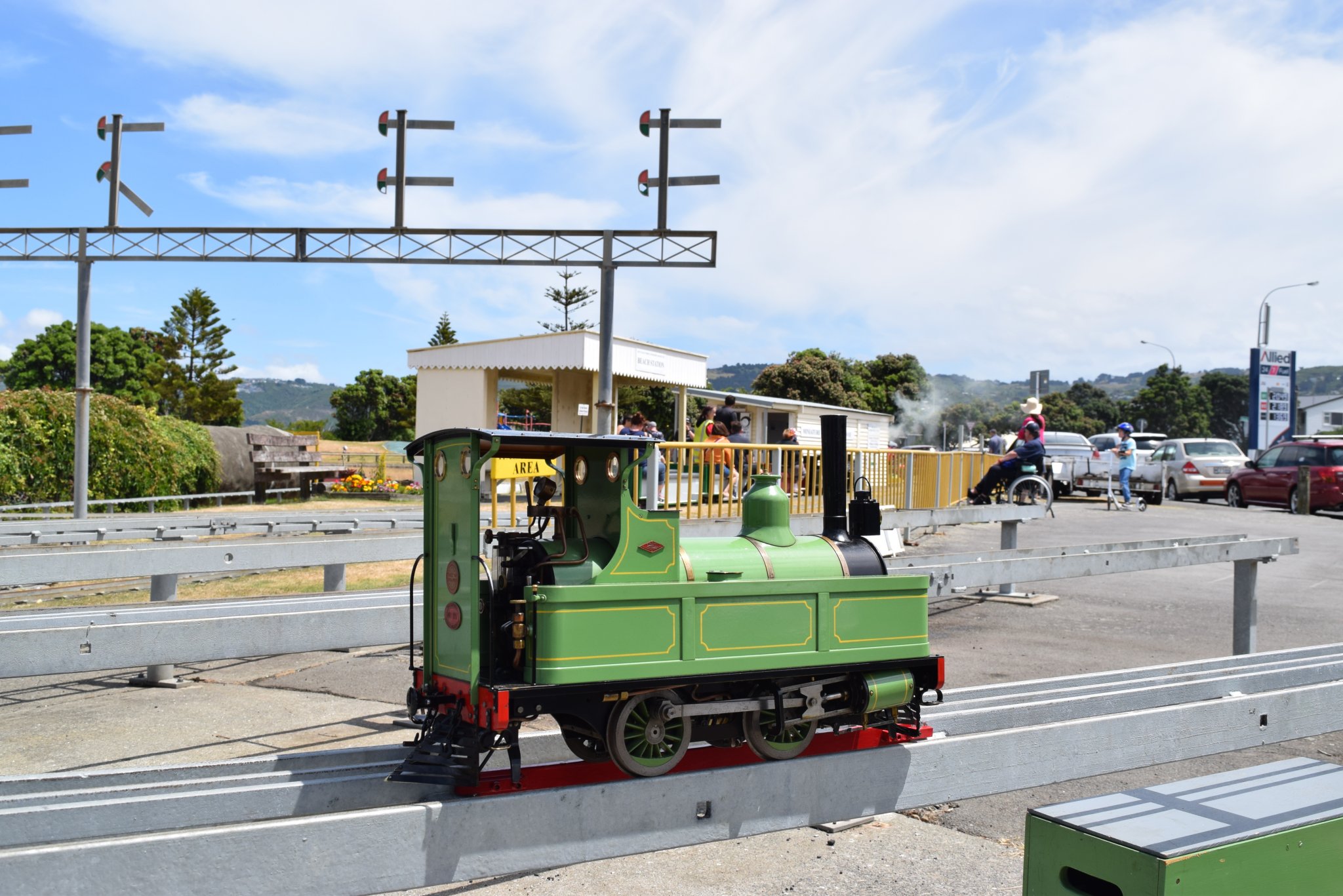 Long time members to this forum will be familiar with the NZR Dubs 'A'..... well, here's one in live steam, visiting from 'overseas' no less (Christchurch NZ). The owner was due to sail back home later in the day.
Last edited:
1