This is my first passenger car.
The trucks and the couplers are kadee, and these couplers again do not work with the lever that should unhook the cars. This is the last type of this style of couplers I have, I like the body mount gearbox, the metal horn runs up through the coupler.
The car is made of oak.
I learned what the Buffalo and Susquehanna logo looked like from a t-shirt I saw.
I could not decide to paint the nails or not, so the nails are painted on one side brass on the other.
I need to go and make the torsion rod bolts, and more track.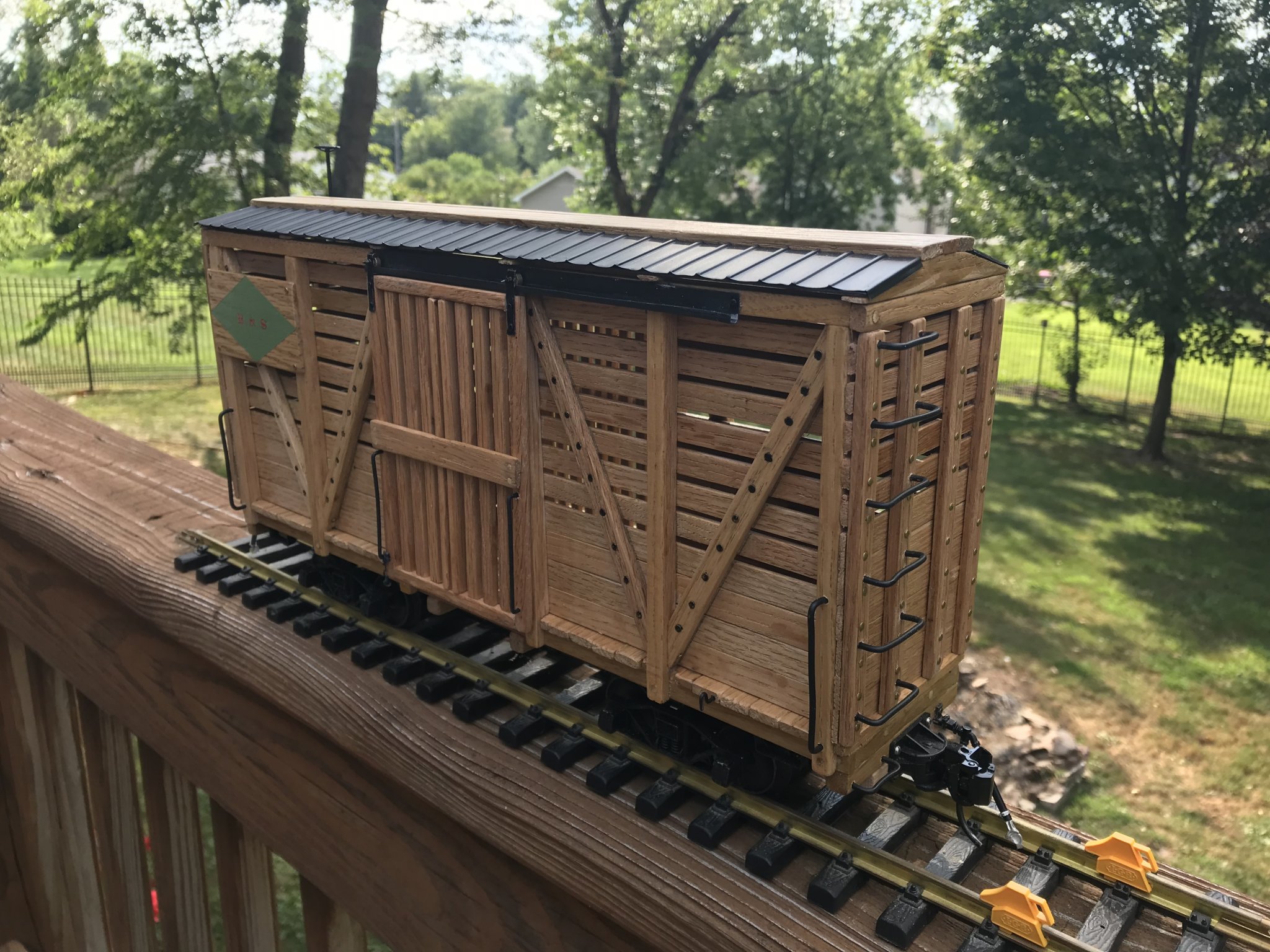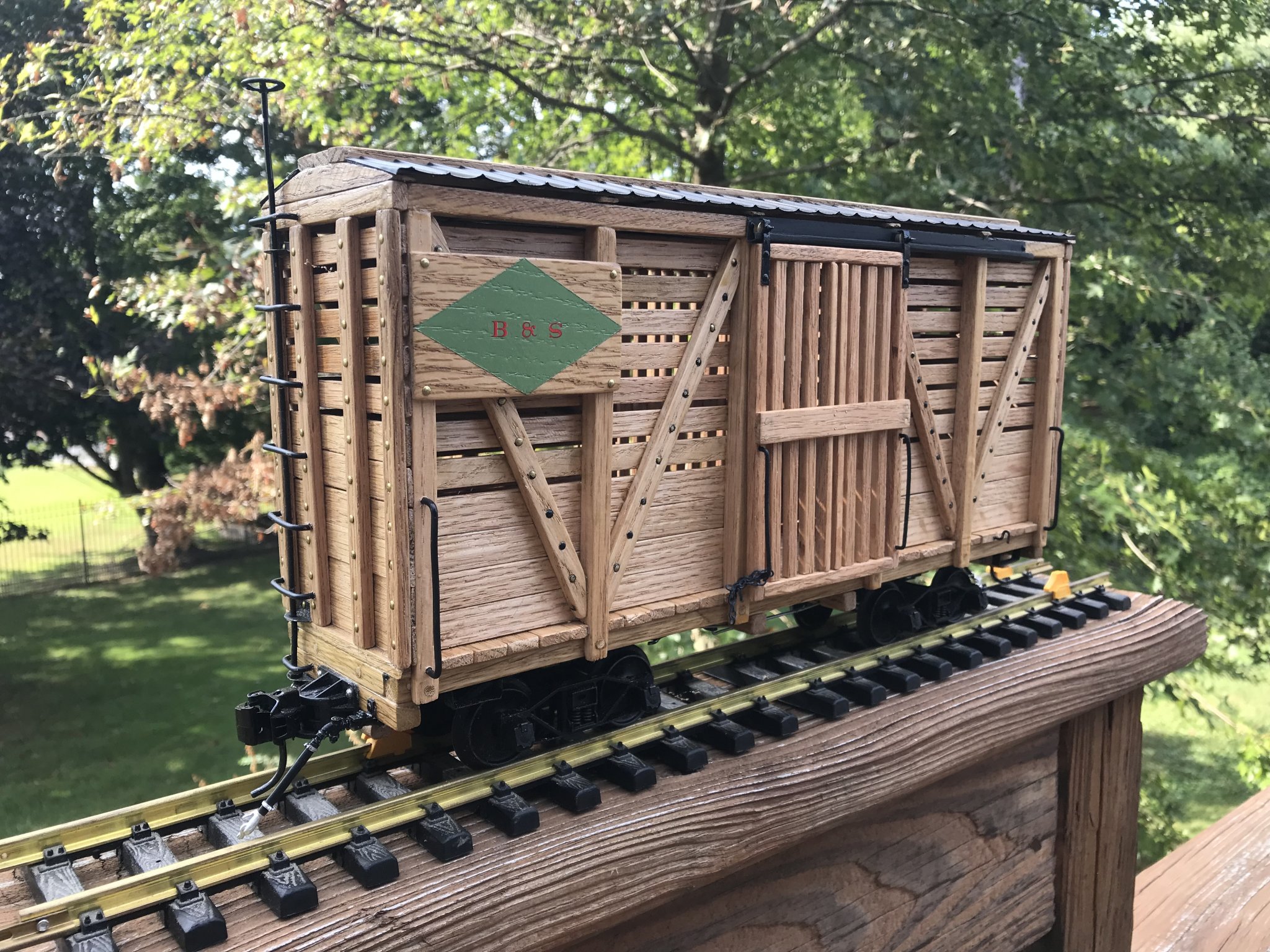 8