dunnyrail
DOGS, Garden Railways, Steam Trains, Jive Dancing,
25 Oct 2009
14,812
344
71
My long suffering Jack dated 1992 is having some serious issues. It has been fitted with a Chuffer Pipe and a SloMo. In truth it has had issues before but these manifested themselves last Xmas and it has been lain moribund till I tried to Steam it up the other day. I did get Steam Up, but that took in excess of 11 Minutes with Water and the Loco both at House Temparature which is far too long. Getting the fire Jack to Pop back into the Tube was a long drawn out process. Also the Gas Jet is not screeming as if there is a Lack of Fire or Burning of the Gas. I did wonder if I was Gassing up the Tank fully so have swopped out both the Gas Input Ronson Valve and the Gas Control (having one in stick) as well. This has made no difference. Adjusting how the Poker was in the Tube by pulling in and out a little to change the supply of Air to be greatervor lesser has also had no effect.
So poor Jack is in bits on the workbench.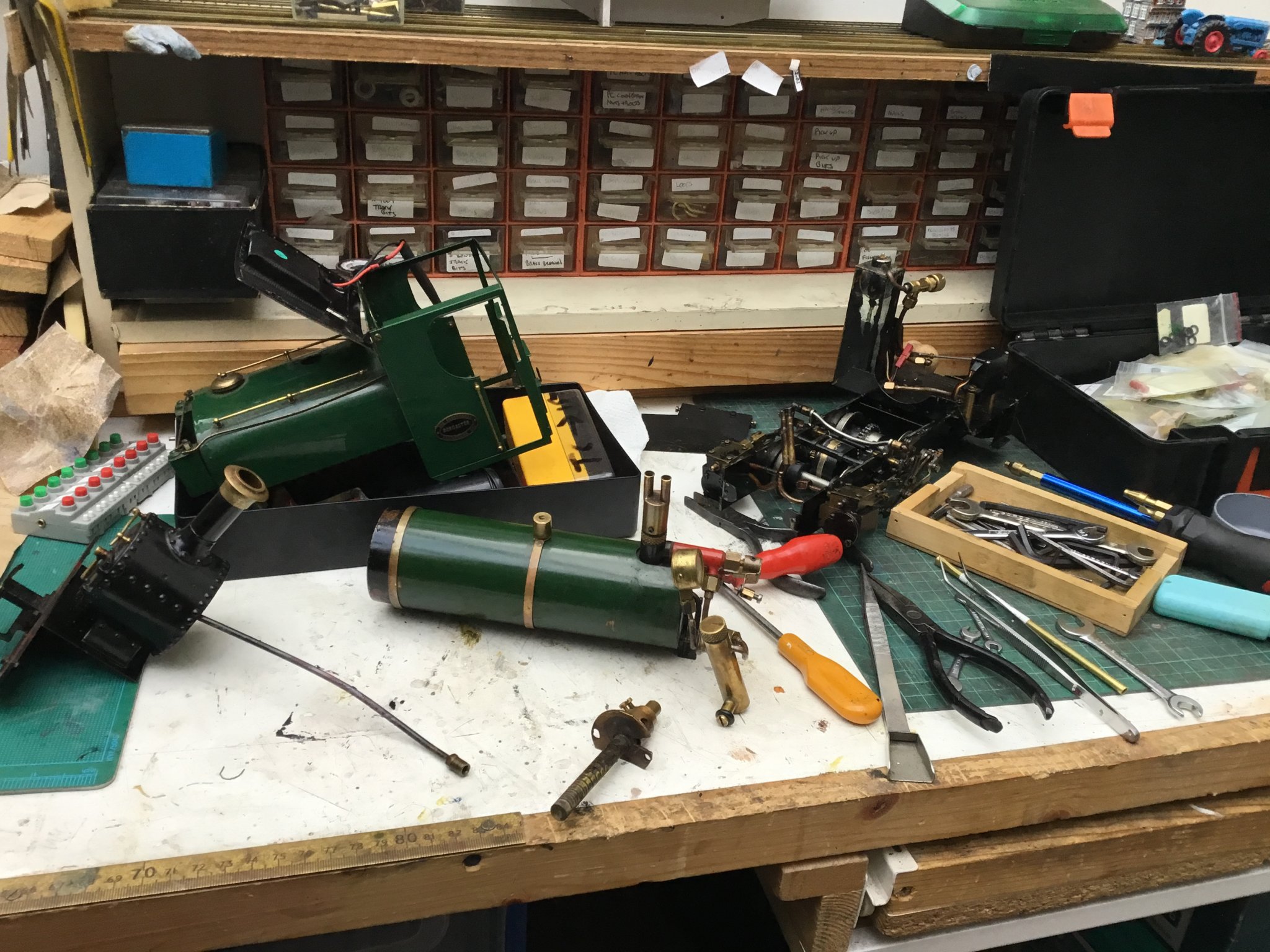 Next thoughts are still to the input of Air and having removed the Poker it appears that there is a severe bend where the Poker attaches to the Boiler, I suspect that this may be allowing Too much air into the Fire Tube.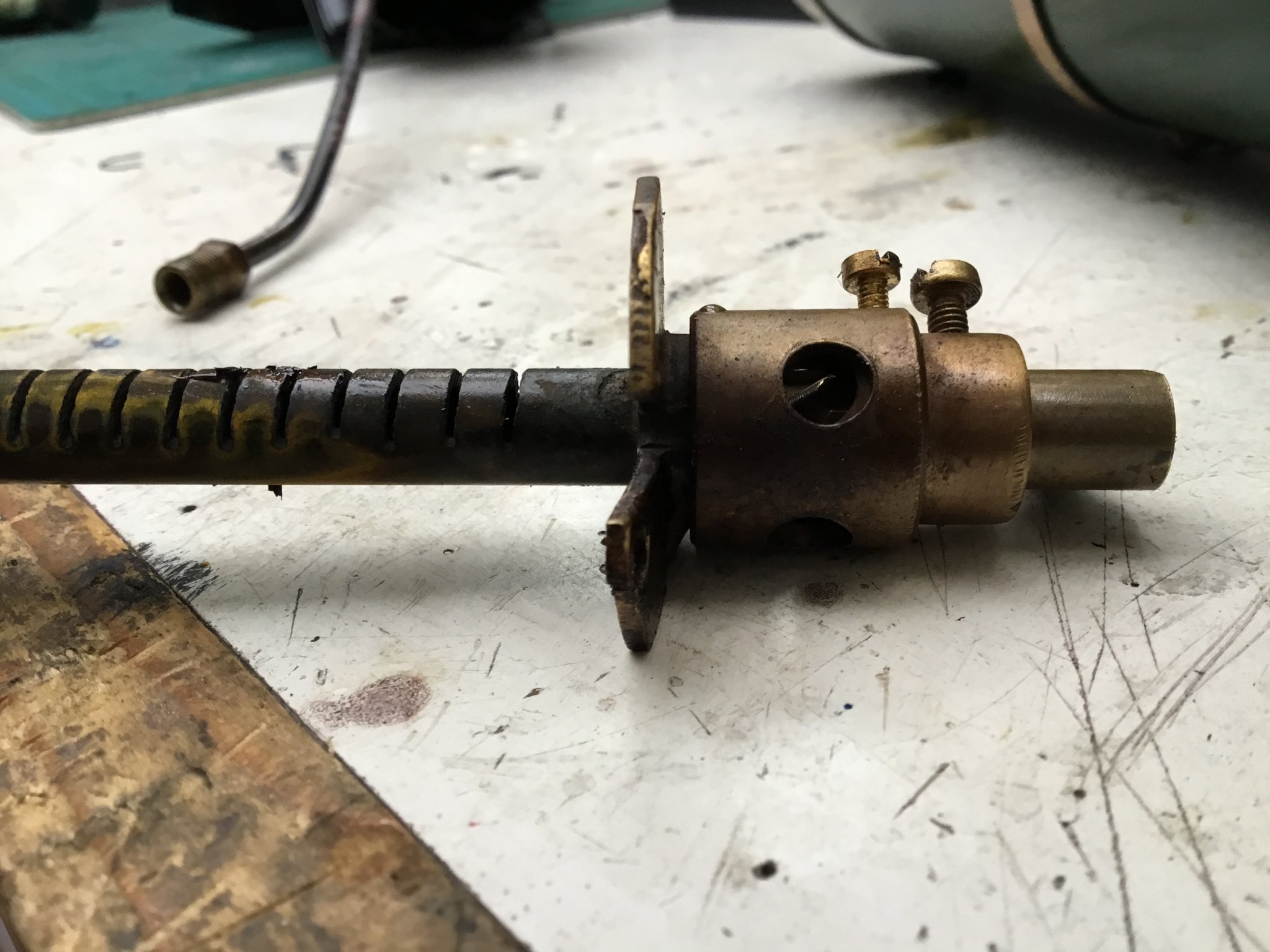 Also where the Steam Pipe passes into the Fire Tube, the Tube has been bent possibly allowing even more air into the mix.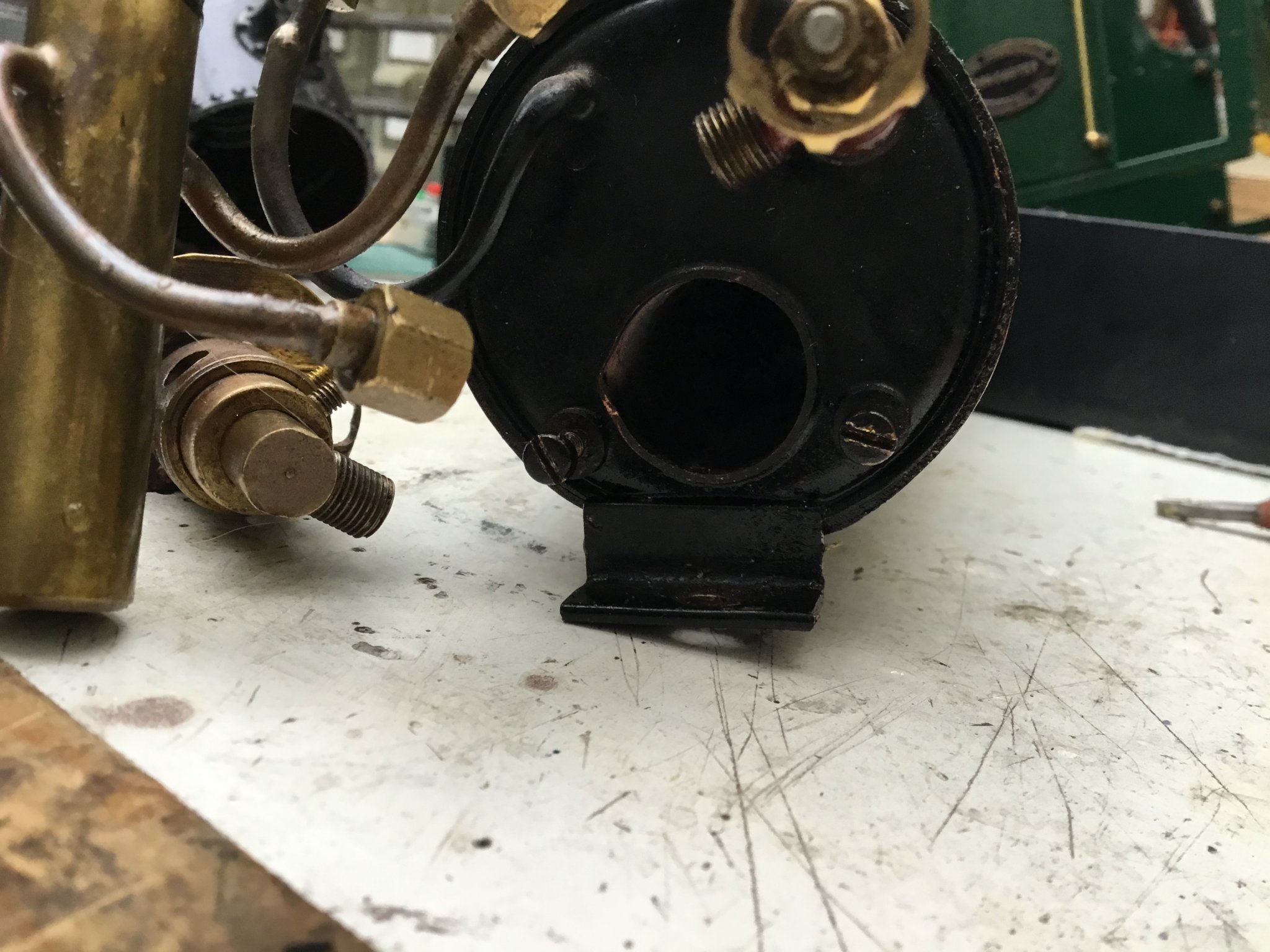 Any thoughts would be welcome.
Finally to get the Chuffer in Place I had to cut the Exhaust Pipes some when fitting the Chuffer Pipe, I overdid this and made up the two part piece over of the said Exhaust Pipes. Can be seen balancing on one of them. I should add thatbthis is a Push Fit rather that a Silver Soldered one due to the difficulty if putting Jack back together when in place. This I believe also has the issue of chucking Exhaust Steam into the Fire Tube thus putting out the Fire, something that has on ocasion been occuring. But that is once I get the Fire going!