GAP
G Scale Trains, HO Trains
After building the elevated railway I planted out under it to fill in the under space, bit of the opposite way to most layout builds in that the track went in before the garden.
I have used shrubs that should grow to the top of the fence and will spill out between the upper and lower levels.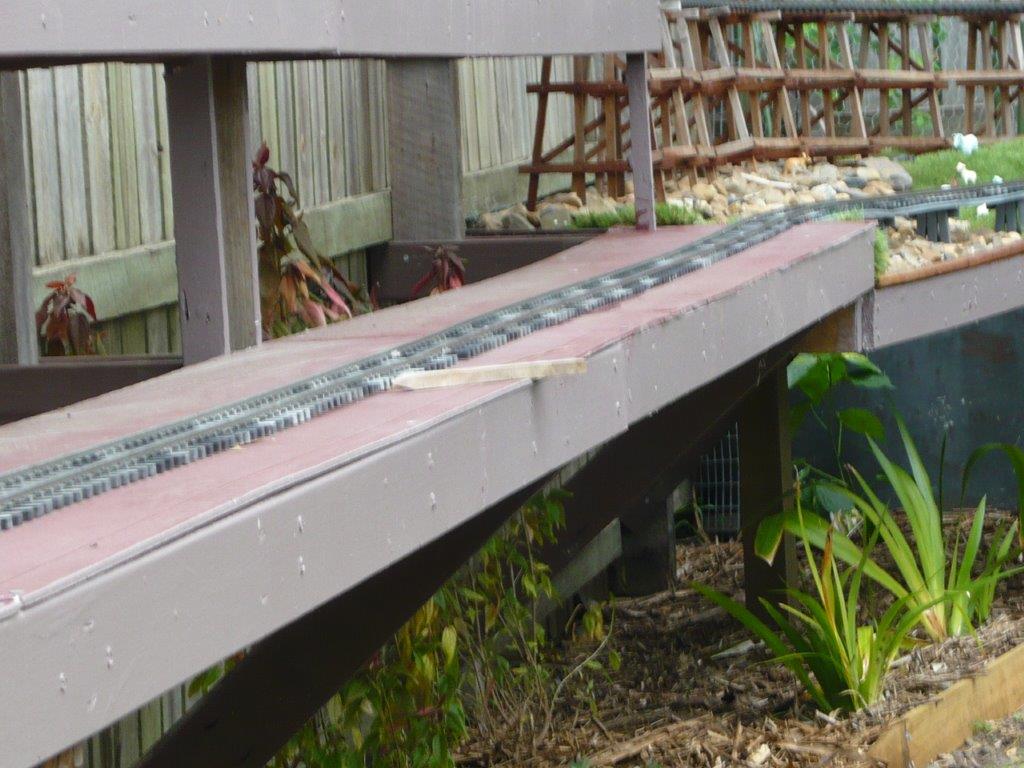 I planted a couple behind the trestles they will hide the big black pot and give a leafy background to the high trestle.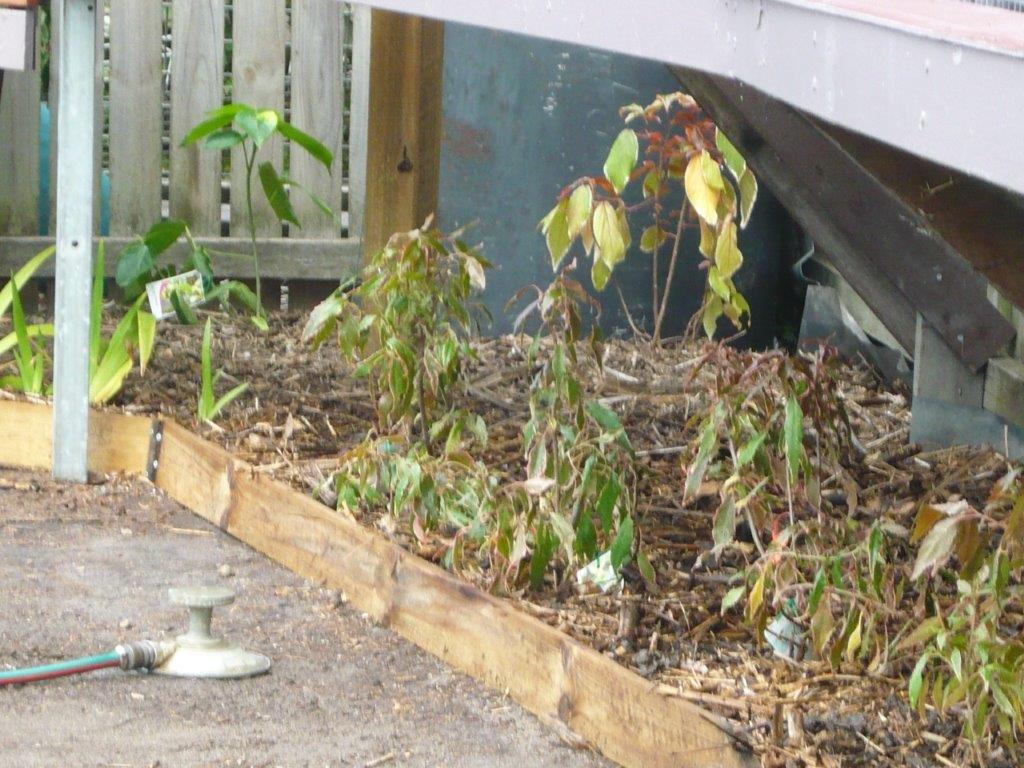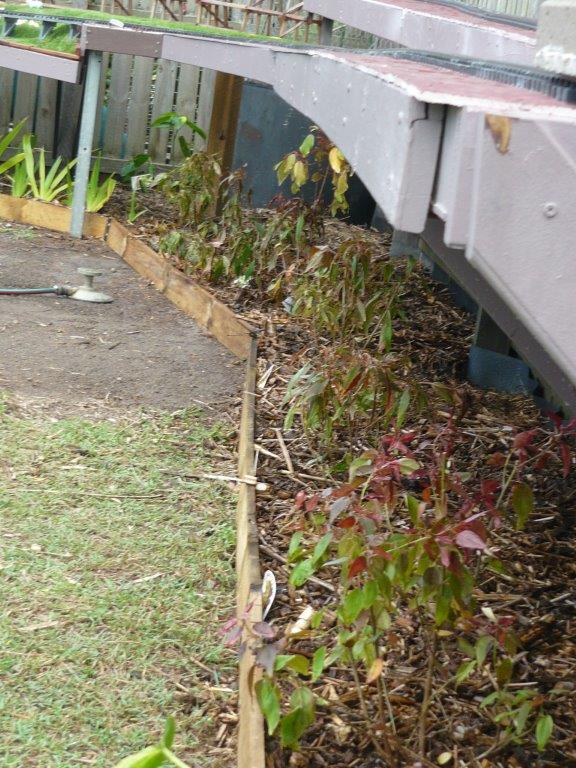 The plants are called Acalypha and are a tropical plant that are used for hedging but grown mostly for their colourful leaves.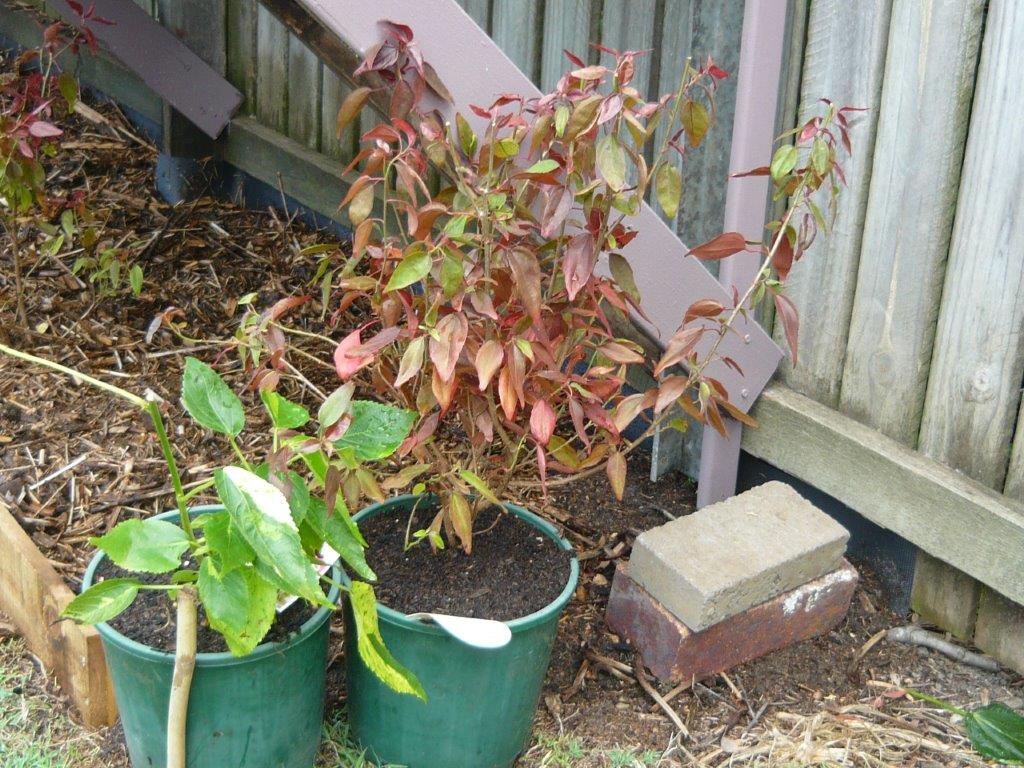 5