idlemarvel
Neither idle nor a marvel
I recently bought an LGB 3019 Post Van on this forum, as the basis to build a 2-axle DR narrow gauge Gepackwagen, as used on the Rügen lines. This is the prototype I was thinking of, KDw 975-104: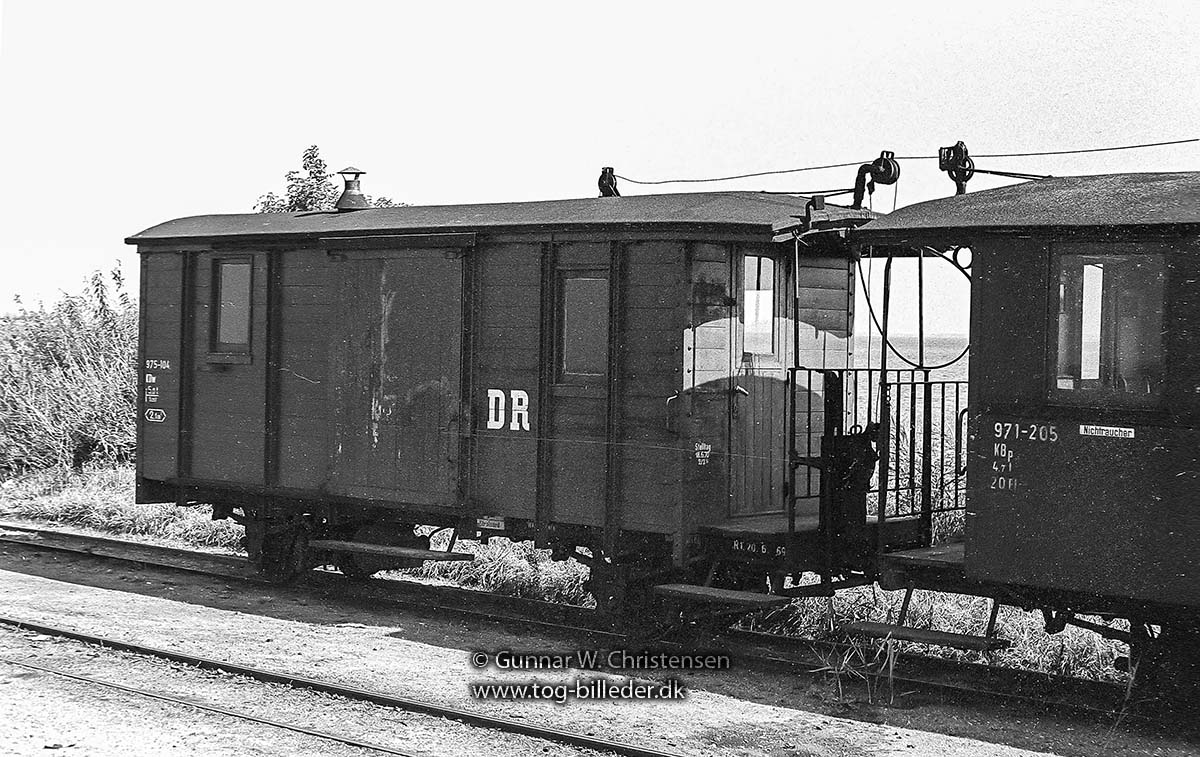 As a reminder, the LGB 3019 as bought looks like this: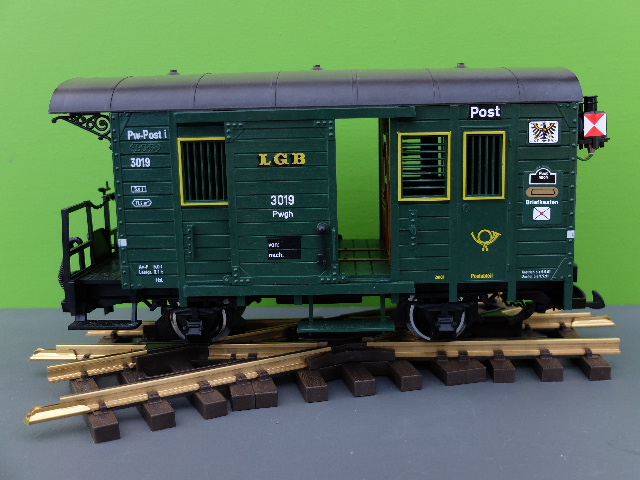 The length of the prototype was 6,7m and wheelbase 3,5m which matches the model almost exactly. It has one veranda and sliding doors each side, so it is a pretty good match except for the "minor" differences of the third window and curved end roof.
I removed all the electrical gubbins (wheel pickups, internal lights and 2 rear lantern lights) and saved those for another project. I removed the fancy roof supports and vacuum brakes, and added a coupling hook; I like to have both ends hooked on my rolling stock.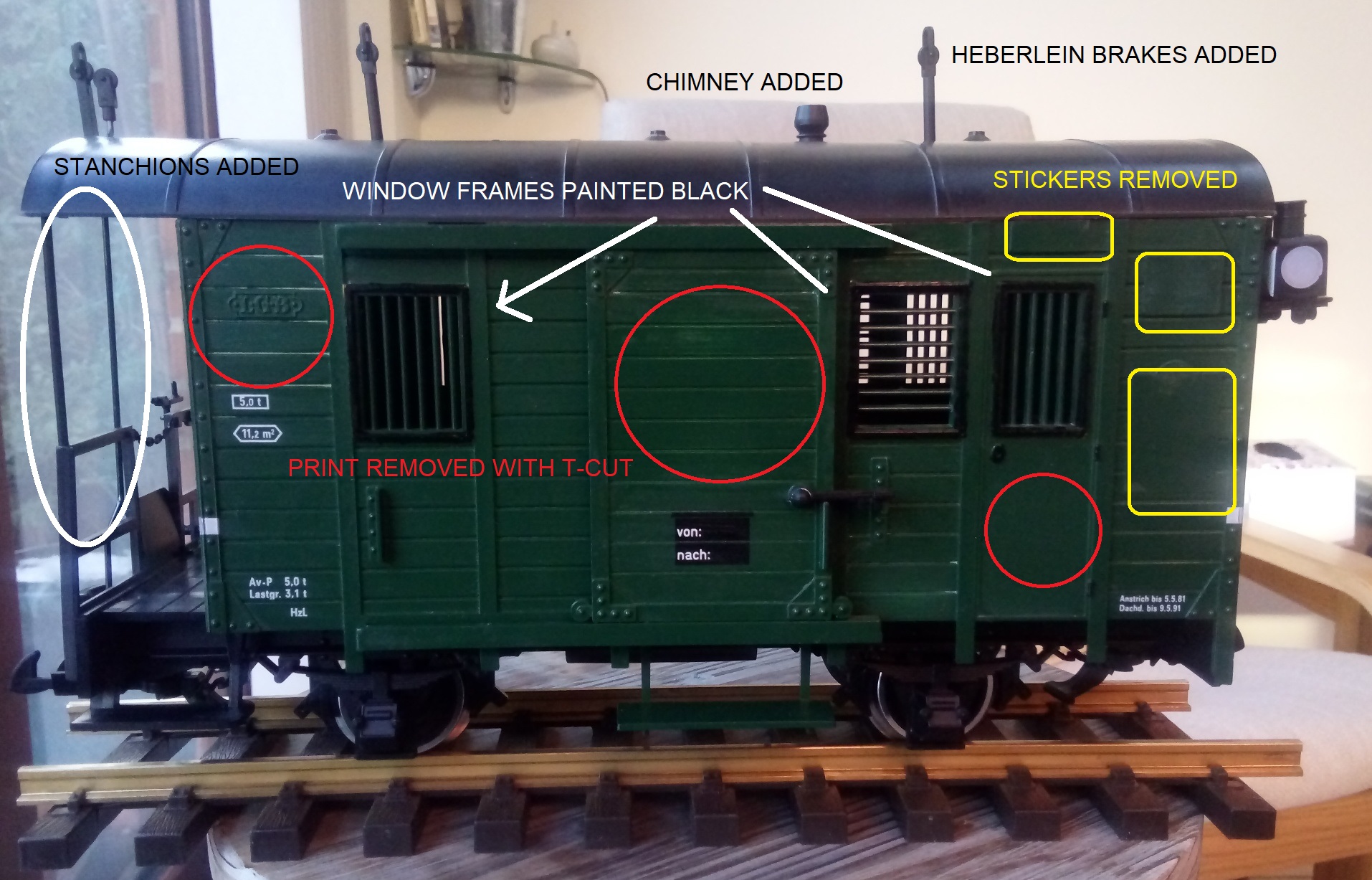 Then I set to with various cosmetic changes. I removed the stickers carefully (for future reuse), the unwanted printing with T-cut and painted the windows frames black. I added a chimney (these vans had stoves) and Heberlein braking equipment from an accessory pack for an LGB 30090/35090 which I got from Glendale for £3. Finally I added a couple of roof stanchions from some scrap plastic rodding. End result below.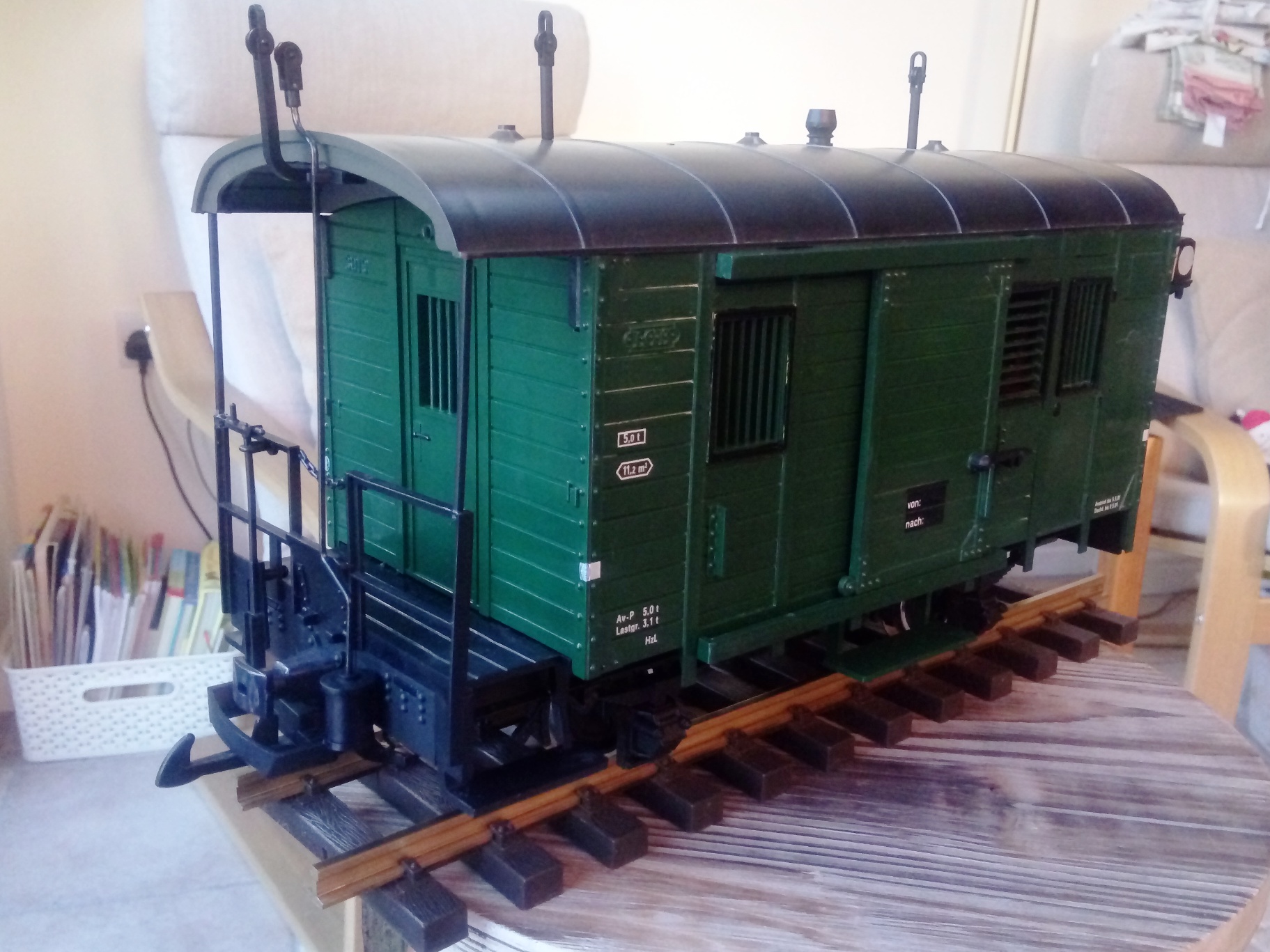 Just needs a DR logo and some proper running numbers, but for now I'll pretend the logos are hidden by the open sliding doors.
Last edited: