BakerJohn
Baker, Modeler, Flour Ambassador
Yes, I am keeping my railroad's name, as I really like it and my logo.
Today I started test-laying track for the first loop of the new LHRR. I didn't get a complete loop - as I am one R5 short. So it may not happen until the spring. But, at least for now I can start clearing brush and plan to order the ballast I'll need. Any suggestions thus far?
Track all outside ready to go...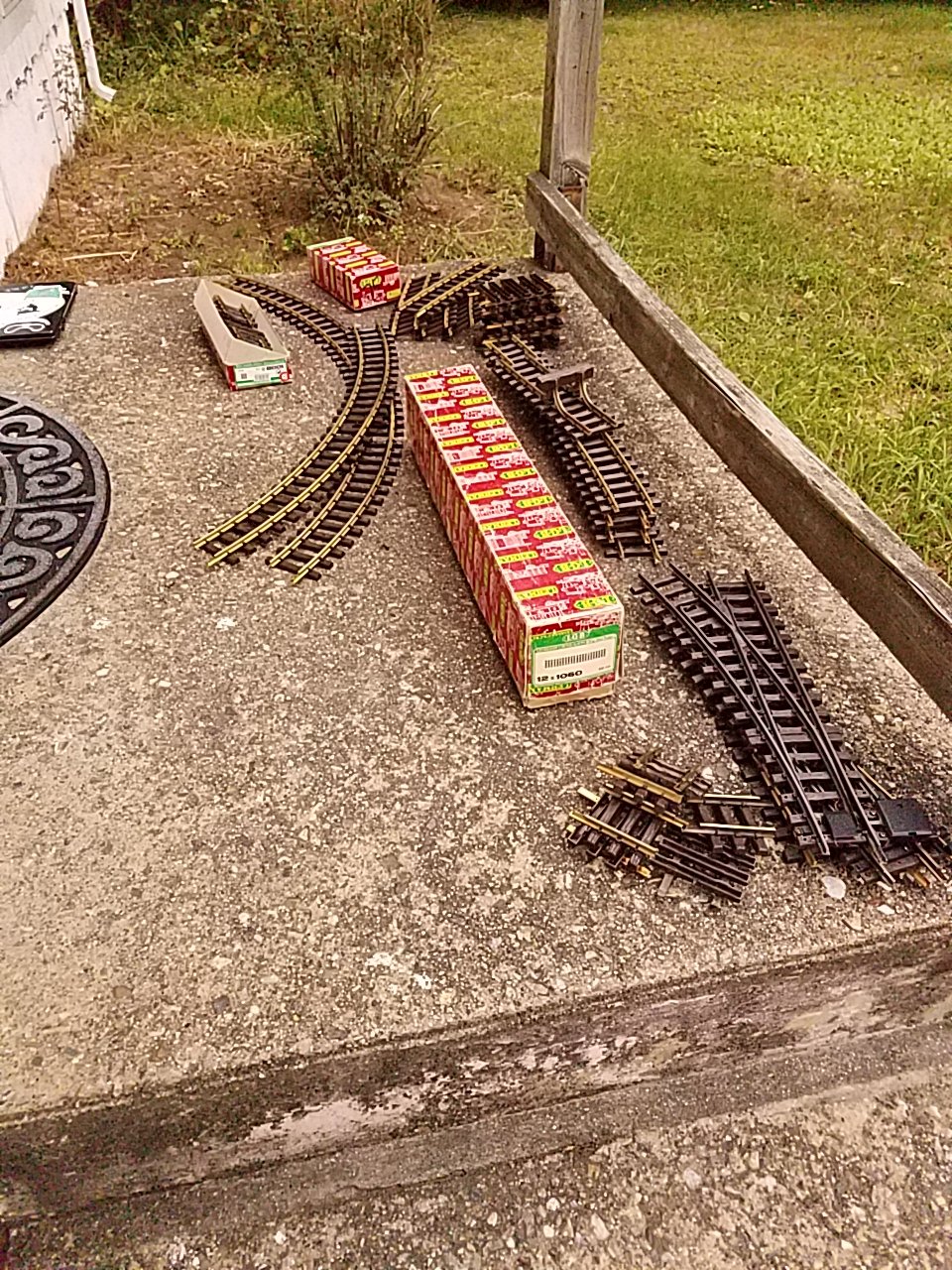 The R2 end of the loop is right off the front door.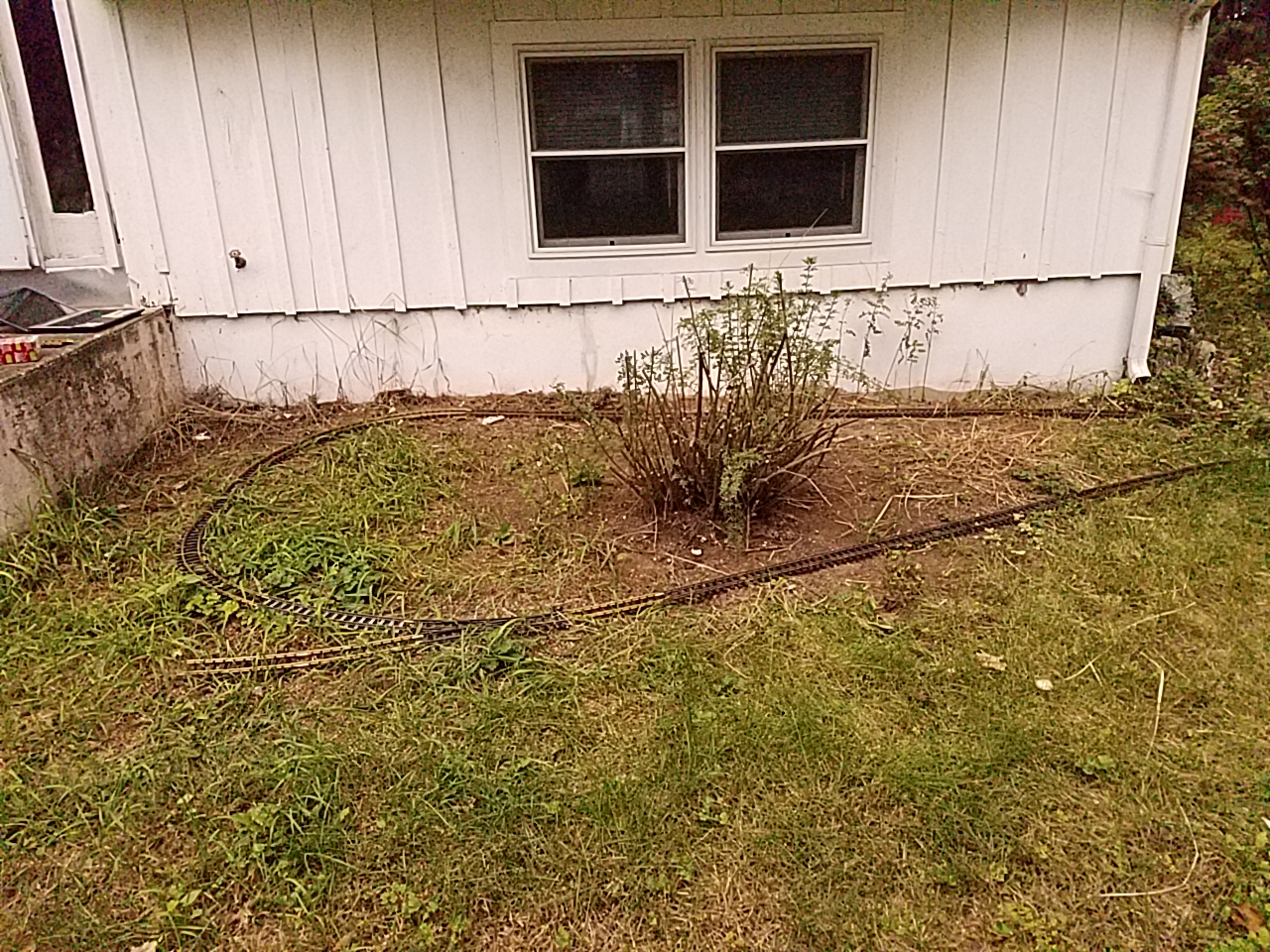 The gutter will be redirected so it's not pouring over the track. There should also be a path across here at some point....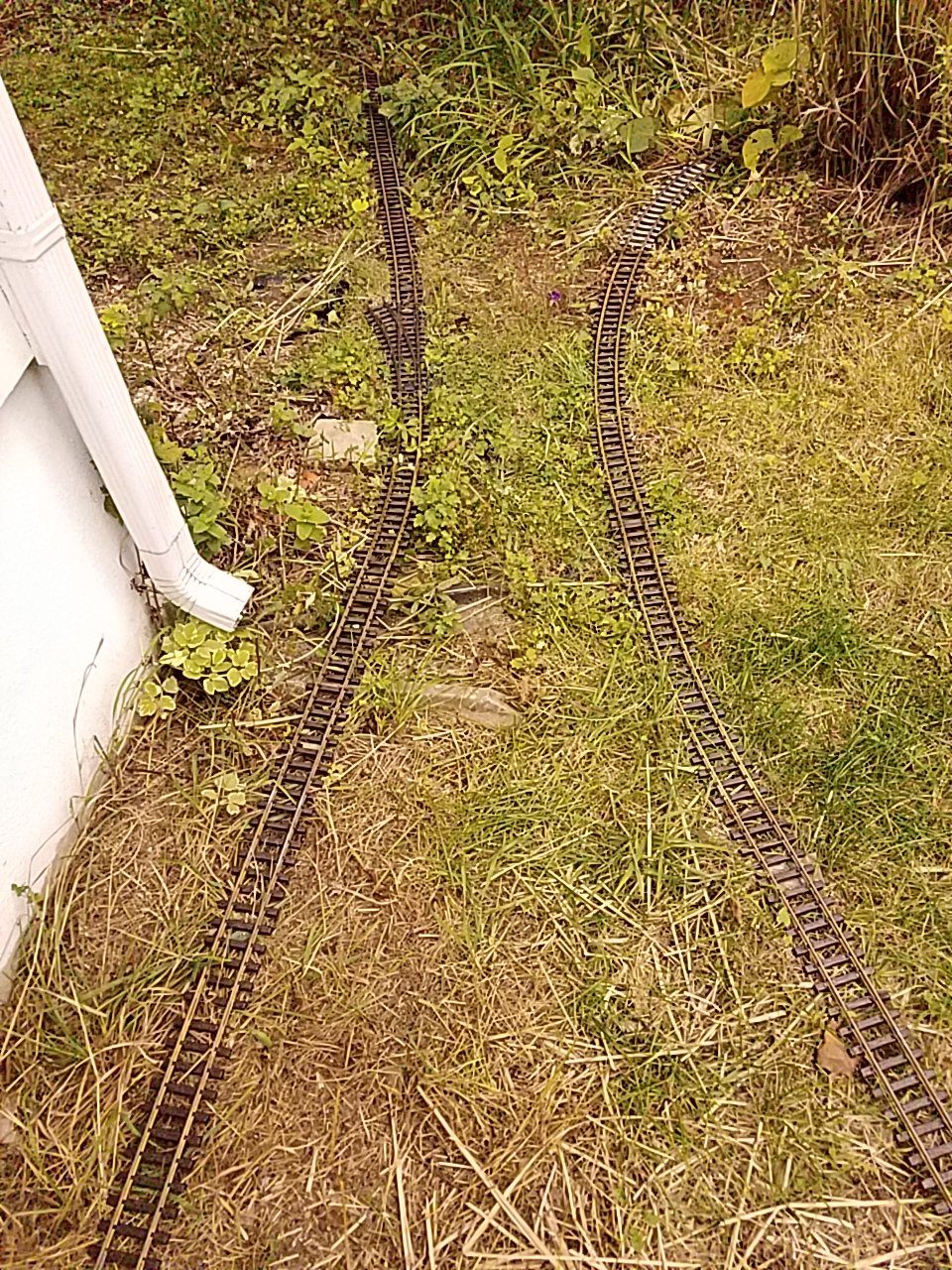 This decorative grass (right side) needs to be cut a bit for proper clearance, but overall I like this curve. The other end of it isn't connected yet, as I need that one missing R5 and a few lengths of straight. I also want to switch over to track clamps before proper running occurs...