As I don't want to be continually taking my buildings in and out I wanted a robust and cheap solution. Also having a new interest in the secondary railways of France (tram systems) I wanted something that resembled the typical architecture of the region.
So I bought an aeriated (Thermalite) block...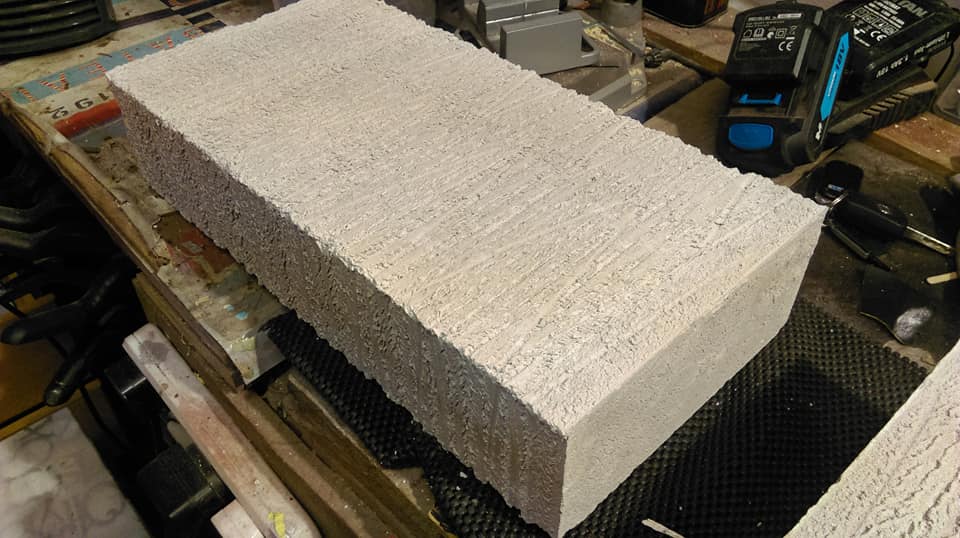 It was easy to cut with an old saw...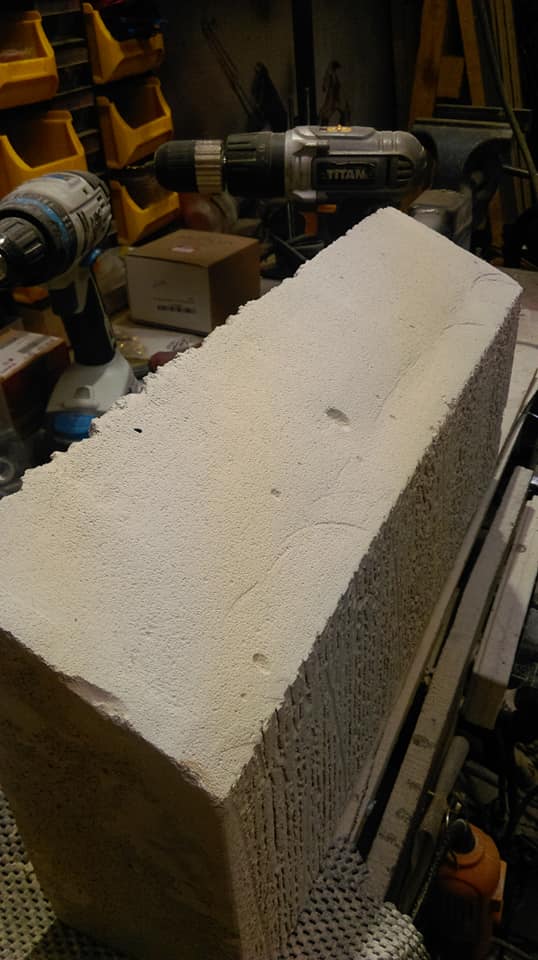 Smooth with a belt sander and old chisel...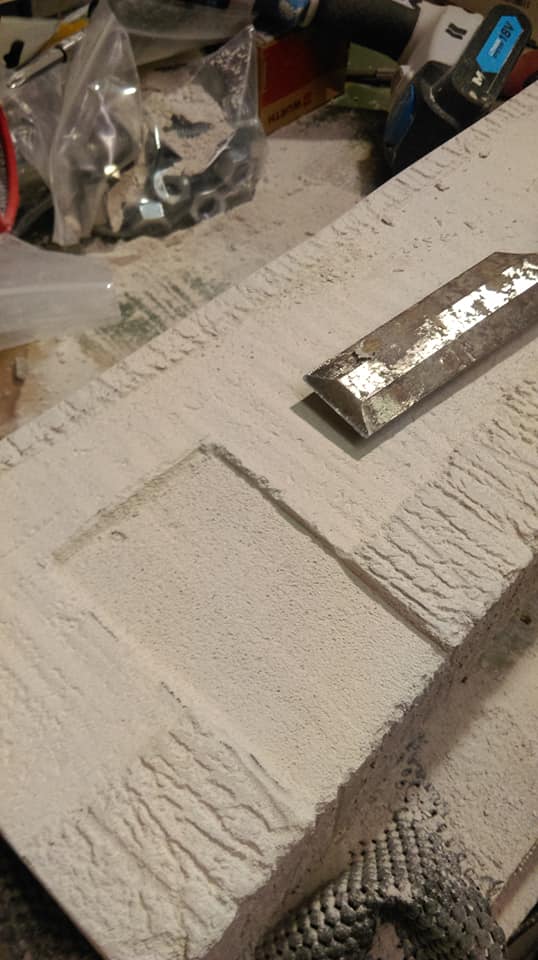 Crudely carved a door and detail with a smaller chisel, screwdriver and dremel tool type thing...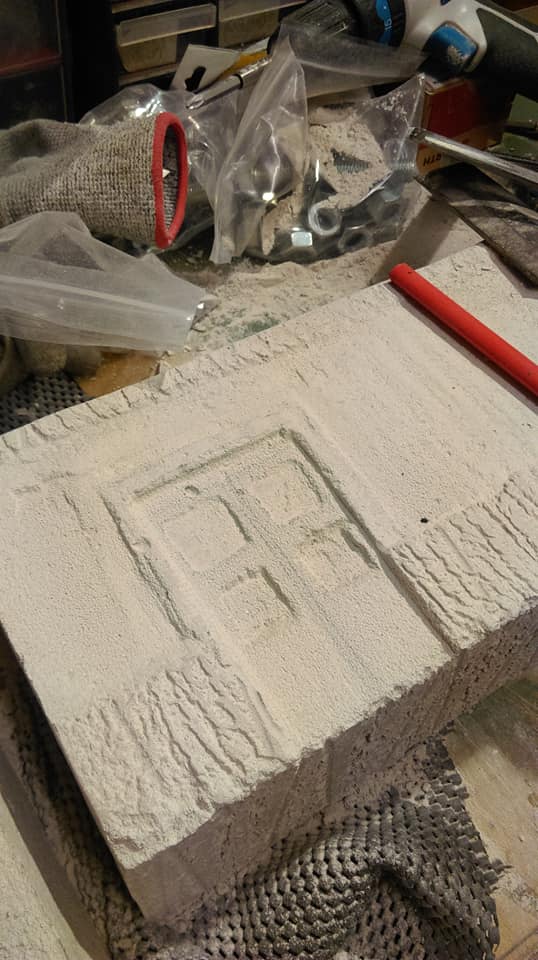 Craved roof tiles in...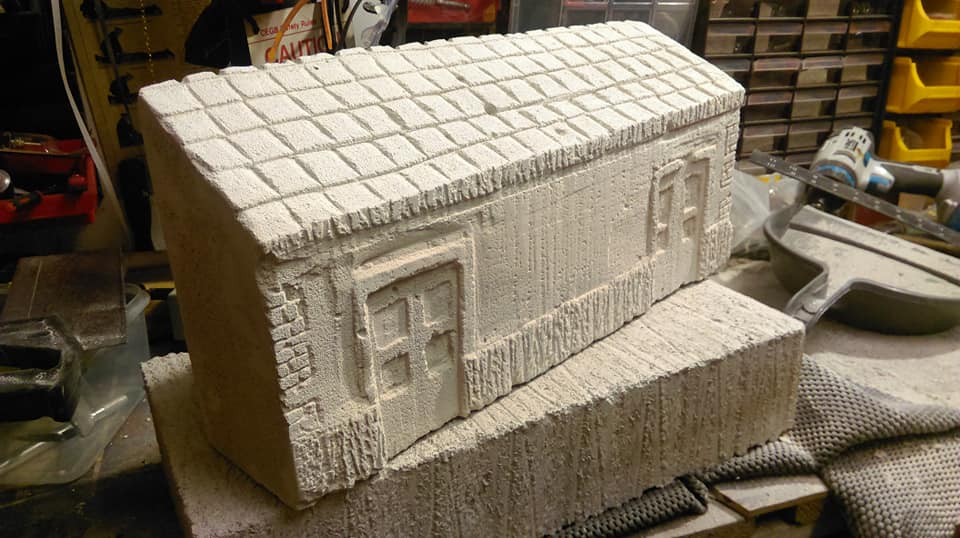 And gave it a coat of paint...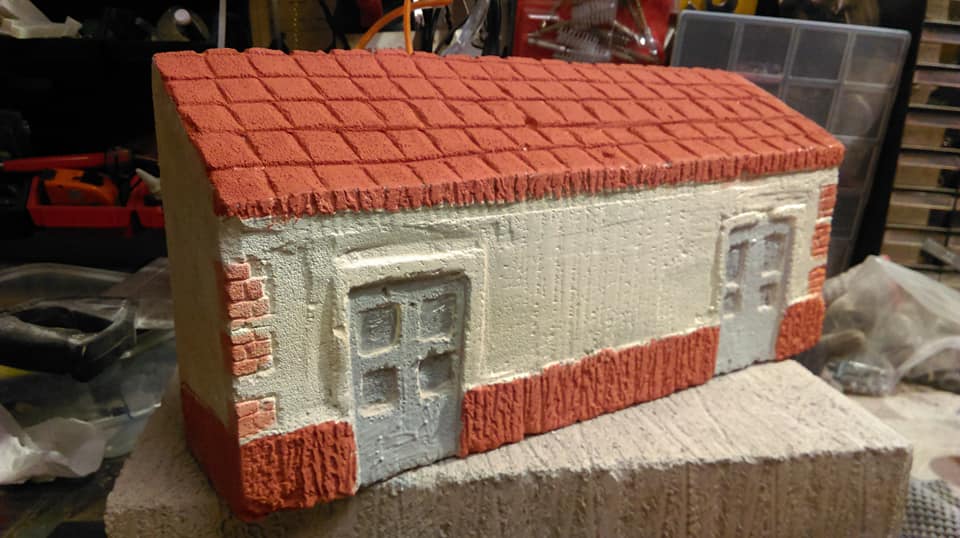 I think it kind of replicates the typical CDHV railway buildings...