Having just had my birthday and looking for something railway themed, I came across these 2 books on the HSB webshop.
The first is 2 boxed books on the history of the line in 2 parts, the first book on the Selketalbahn and the second on the main Wernigrode/Brocken/ Nordhausen lines. A detailed history of both lines and rolling stock, the only drawback is that it is of course a German publication, however with the aid a tablet/ I phone or the like, you use Google translate by photographing the text, a bit time consuming but quicker than me learning German!
the cost for these is €19,95 to me very good for what is covered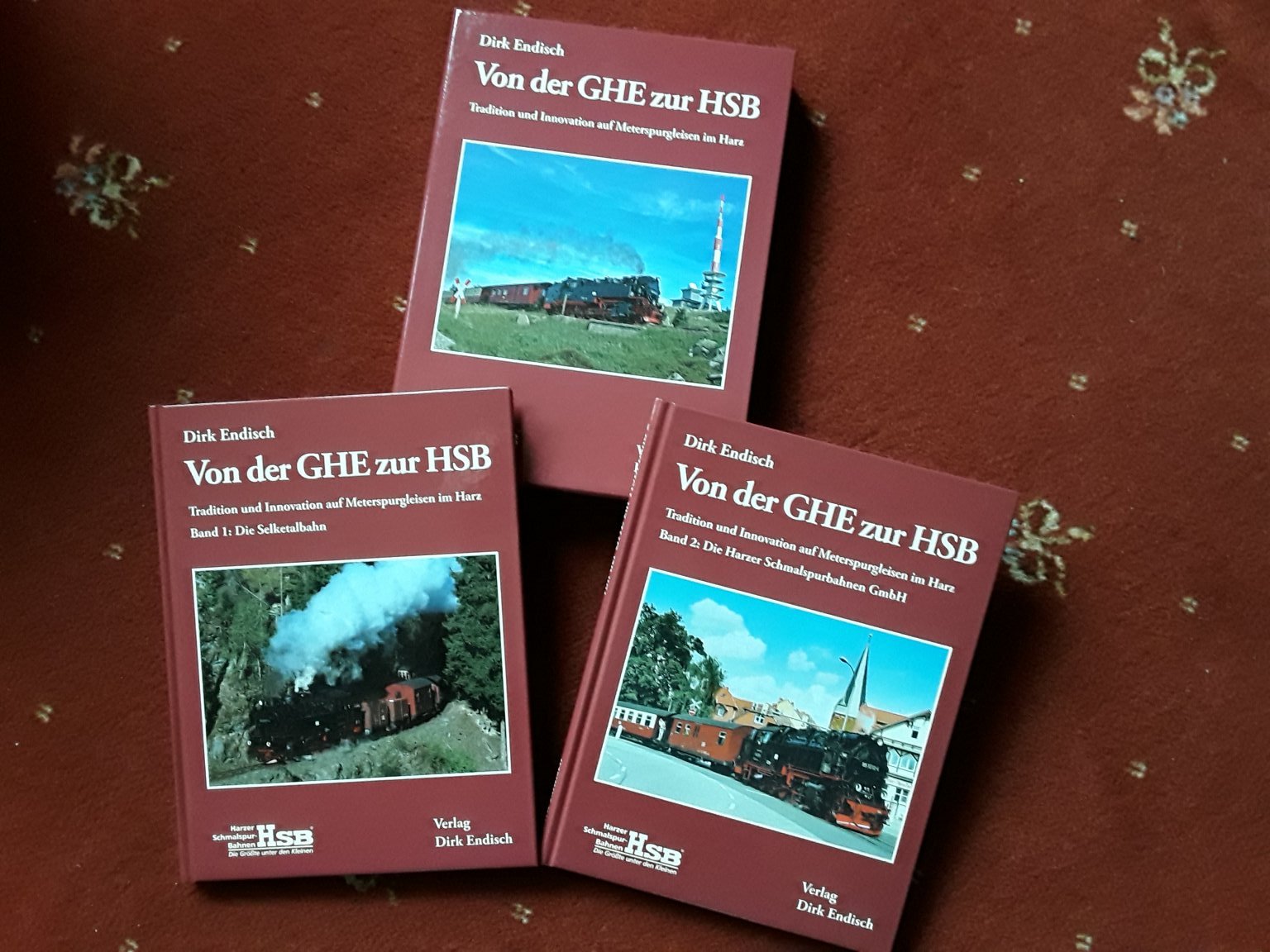 The second book Our HSB, celebrates the the first 25 years of the HSB, at €29,95 a bit more pricey, but again a great deal of information, in great detail told in a year by year format from 1989 to 2016. Again printed in German.
Both books have a vast selection of photos, a lot of which I had never seen before, brought together, with p&p just over £61.00, ordered on line on a Tuesday, delivered the following Friday and the deal maker was a packet of gummy bears in an HSB pack (around the right size for a g scale poster?), also included several timetables and such.
A good buy for anyone modeling the HSB and you will find out why 6101 ran with a wagon/tender fitted with headlamps and why was a camel with 2 humps up the Brocken!
Last edited: