dunnyrail
DOGS, Garden Railways, Steam Trains, Jive Dancing,
25 Oct 2009
16,387
1,129
71
So at the moment I am busy Painting the Main Bodywork's Undercoat of Rattle Can Halfords Matt Grey, this helps show up any of the Fill Blemishes. Of which there were a few so many applications of more filler and Grey. The Front Can Assembly has been causing some pain as it is not feasible to remove the Windows and there are none on the sides that will need some consideration. For the time being Humbrol Maskol has been used to Mask up the Glass on the outside, Inside will probably be left as is and just masked up with Tape. In the past I have applied Maskol with a Brush but this tends to Trash the Brush so this time I have used a Flat Screwdriver Head which has worked well. Pic showing 1 Cab Top with the Pink Maskol whilst the other awaits application. Behind is the Main Body with what I hope will be the last application of Filler.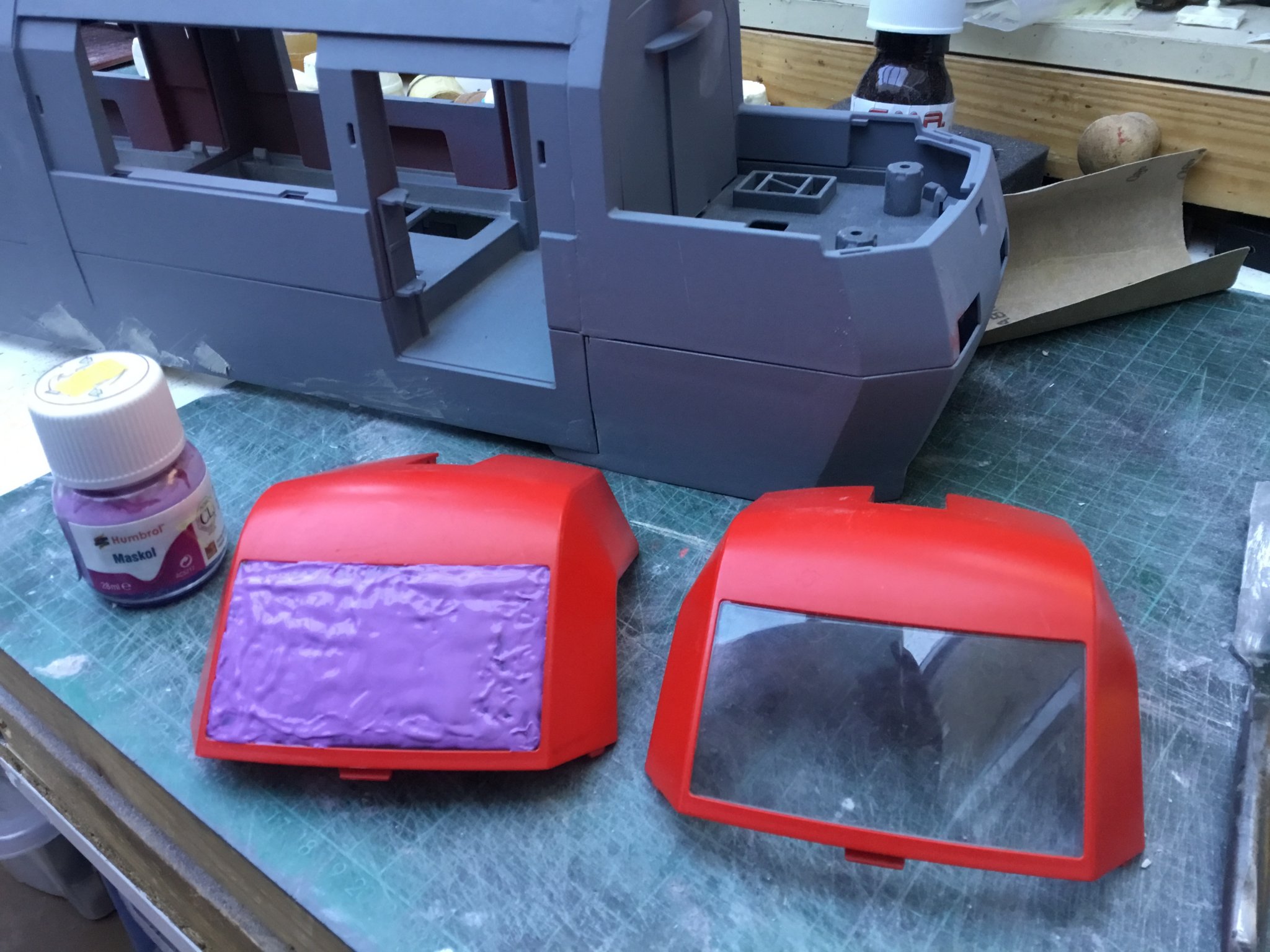 On reflection it may be advantageous to do the same treatment inside as it may look a bit odd having Maroon Window surrounds there.
2