dunnyrail
DOGS, Garden Railways, Steam Trains, Jive Dancing,
25 Oct 2009
14,442
197
71
Work in the last day or so has been concentrating on final details before the Roof goes on. Buffers have been created from left over Playmobil Housings off vehicles that were removed when creating a Centre Buffer, some odd bits of Round Plastic and some LGB RHB/DR Style buffer heads. The basics of construction can be seen below.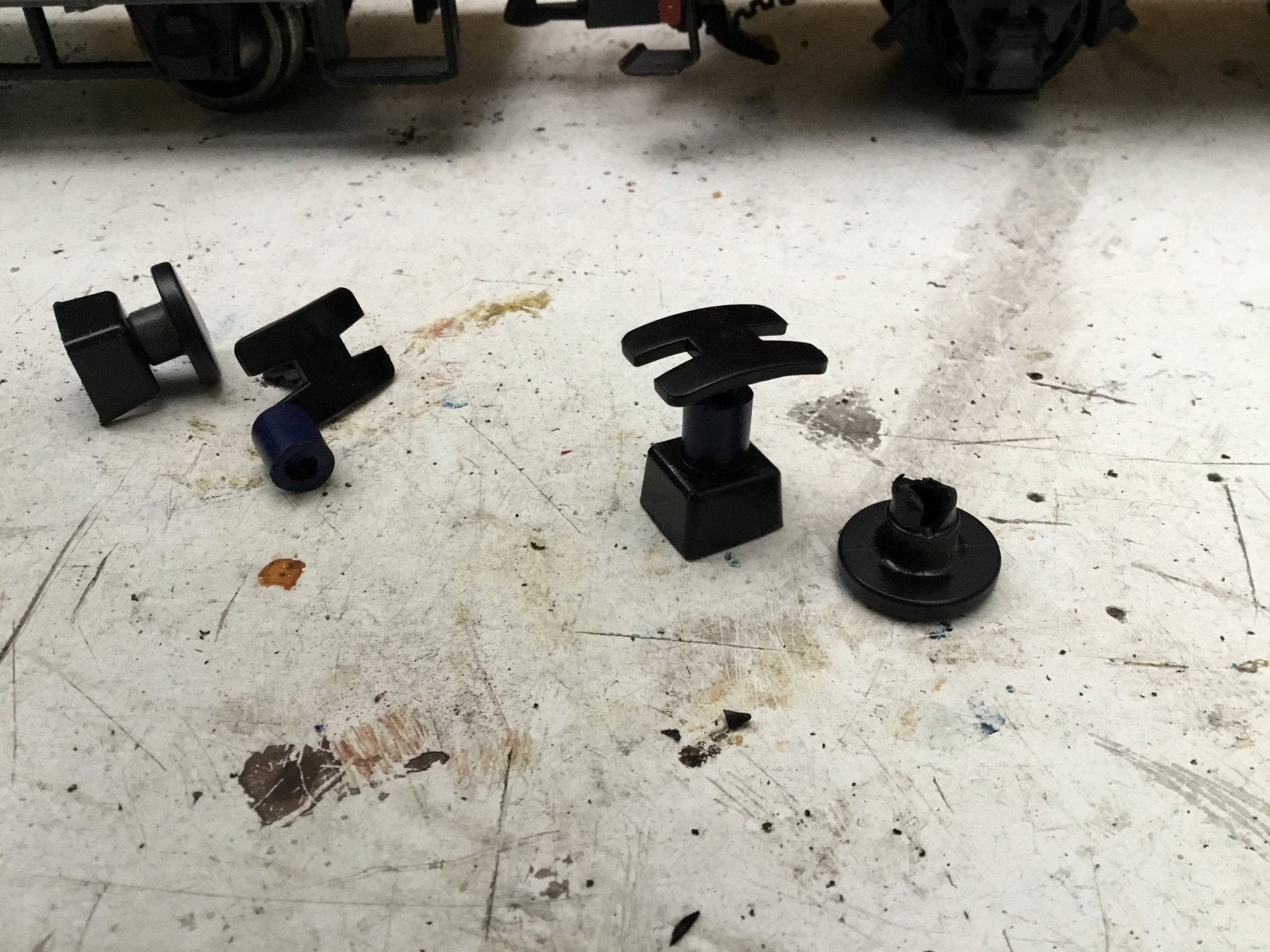 I had been pondering the smaller Rivets required for the U Shaped Strapping, I tried with smaller Plastic Strip but the heads were so small that Static Electricity became a real problem. Then I remembered that I had bought some Pins at a Millenery (Sewing) Shop in Hemel Hempstead when I lived in that famed Town. After a minute or two searching in the Workshop they were found and have proved to be ideal. Wish I had found them before I cut all the others up but they can stay now.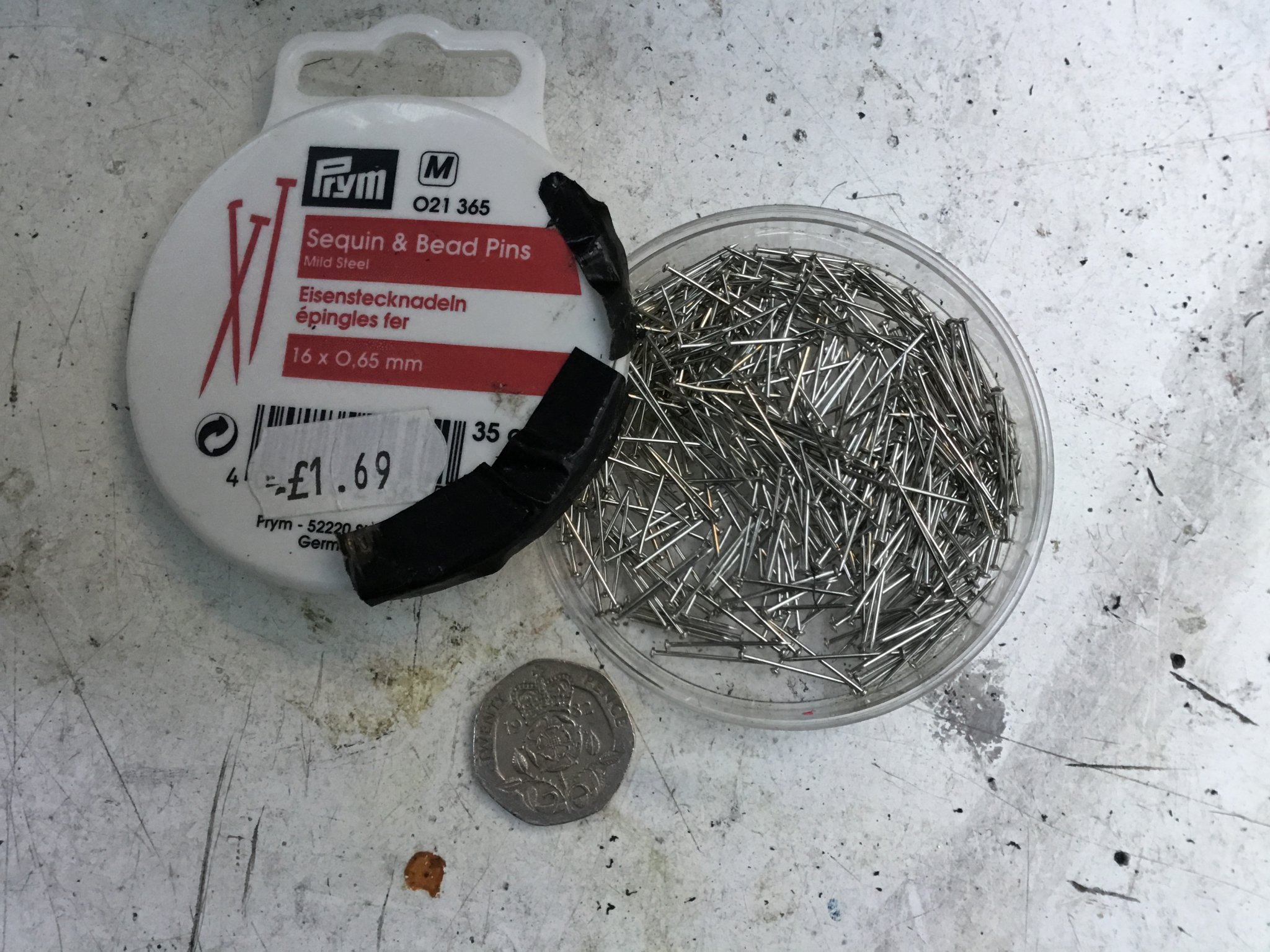 These are shoved into holes drilled with a No.70 Drill which just about holds them in place nicely. Lots of holes. Drill has run out of Battery which is why I am catching up with the post. Oh in a box of old Plastic I found a Wheel and it has been pressed into service as an add on to the Brake Wheel.
I will need to ponder the Air Vents now, Continental NG Railways in generel were not like us insisting on the correct Van for specific circumstances. For instance the W&L had specific Sheep Vans for well Sheep and other Vans for General Goods. Many European NG Lines were quite happy to use the Vans for multiple service, just creating Vents for when the Beasts were being carried. These can be seen to the top of the Prototype Pics.
Finally a couple of pics in the Sunshine Today.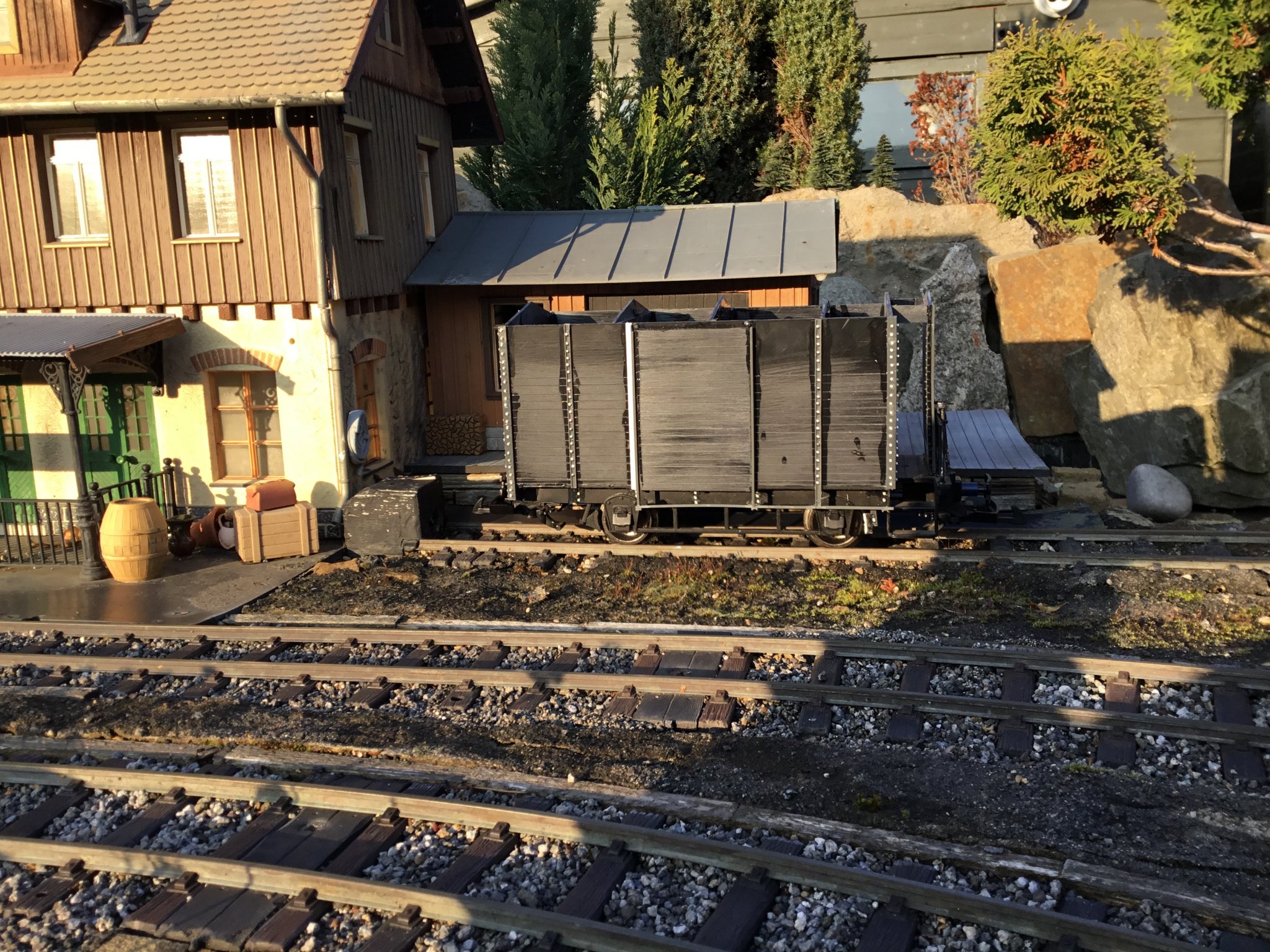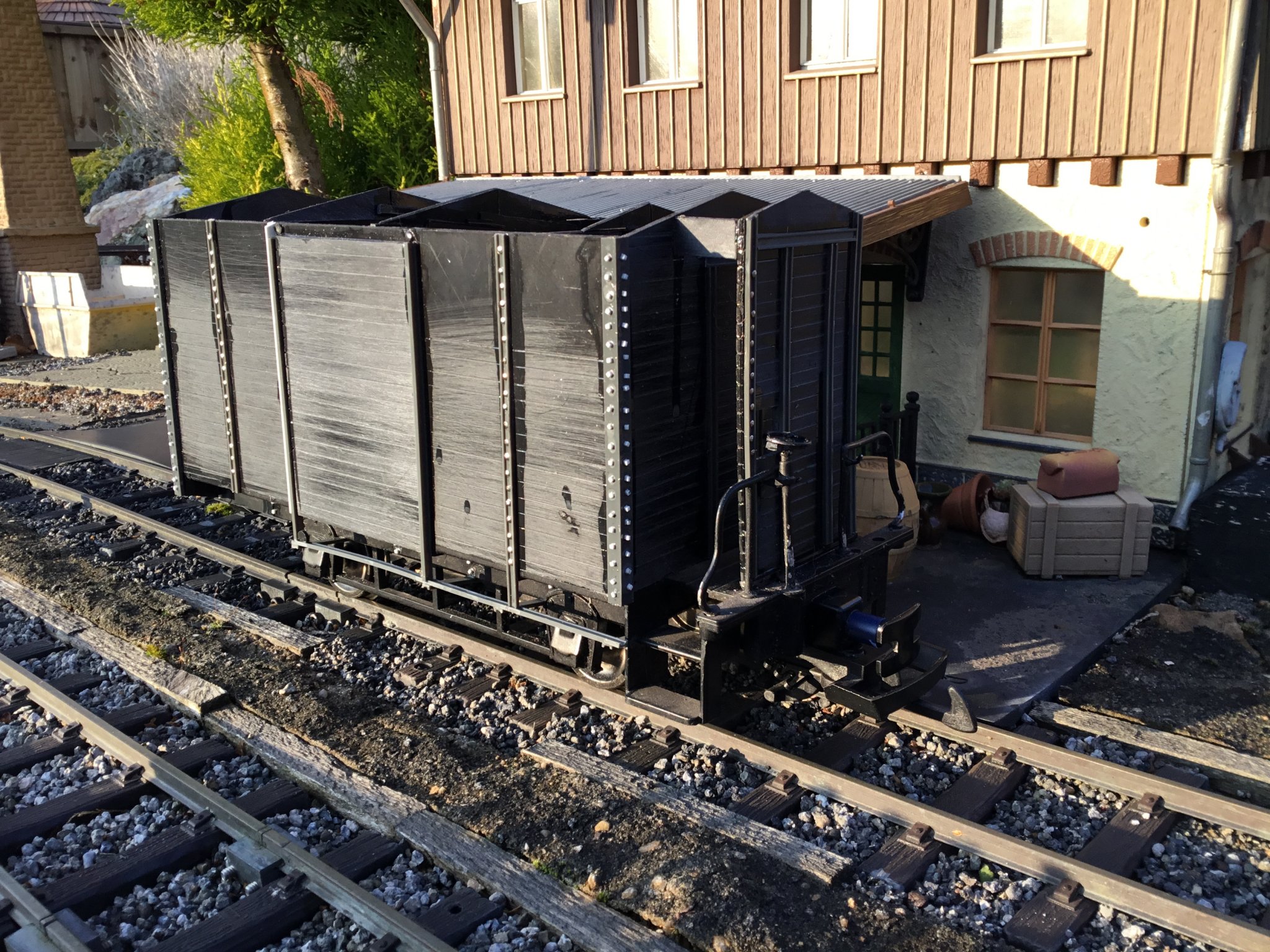 You can make out the additional Brakes that have been added to the left in these pics as well.