65 1057
Railways @ 1.435 mm/ 1.000 mm/ 750 mm and 45mm
I would like to know whether it is recommended (or at least save...) to connect a
DIGIKEIJS DR 5000
with an
UHLENBROCK Power 8 Booster
.
The standard-setup with an UHLENBROCK-Command station (e.g. DAISY-2) requires a connection on the mass-side ("black") of the track: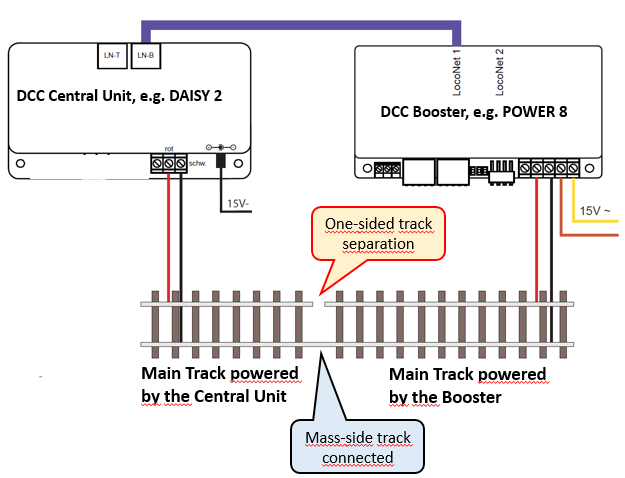 I would like to replace the DAISY-2 with the DIGIKEIJS DR 5000, but without connecting the track to the command station.
The DIGIKEIJS station will receive commands from various sources via wifi / Loconet etc.
and will just convey the DCC signals via LOCONET to the UHLENBROCK booster: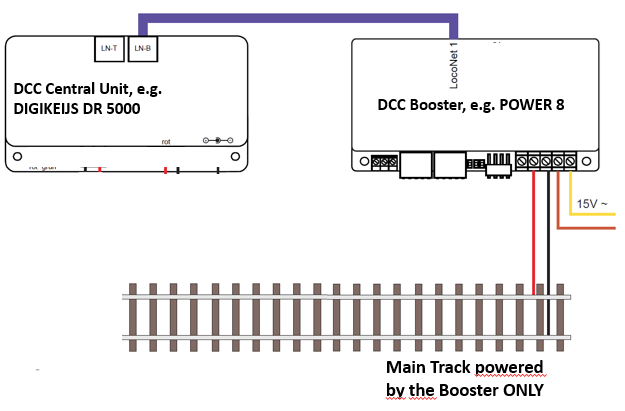 I currently operate my DAISY-2 like shown in the bottom picture, so no connection between command station and track - just booster to track - and it works reliably.
But before I make a purchase and destroy everything, I would like to hear what the DCC experts think... Grazie mille!
Andreas
Last edited: