First of all, I doff my cap at some of the amazing bashes I have seen within this area of the forum. This isn't one of them!
Sadly I don't have the patience (or skills) to emulate some of the masterworks here. But that doesn't mean I don't enjoy a bit of creative hacking and slashing from time to time.
Recently I bought a cheap ebay 'Otto' type loco, made up of red blue and yellow plastics and garish Circus logos, purely as a source for some spare parts. To my surprise though, it actually ran quite well, its only problem being lumps of semi solidified grease gumming up the drive cogs. Once cleaned up it was smooth and silent, too good I felt, to simply strip for parts.
So, I decided to give Otto a more American outline to fit with the rest of my railway. I should say upfront I'm not a stickler for accuracy. I'm not trying to make an authentic US loco, just something that looks more similar in style to blend with my other locos and general US theme. And not quite so cheerfully colourful!!
Here is how it looked when I bought it.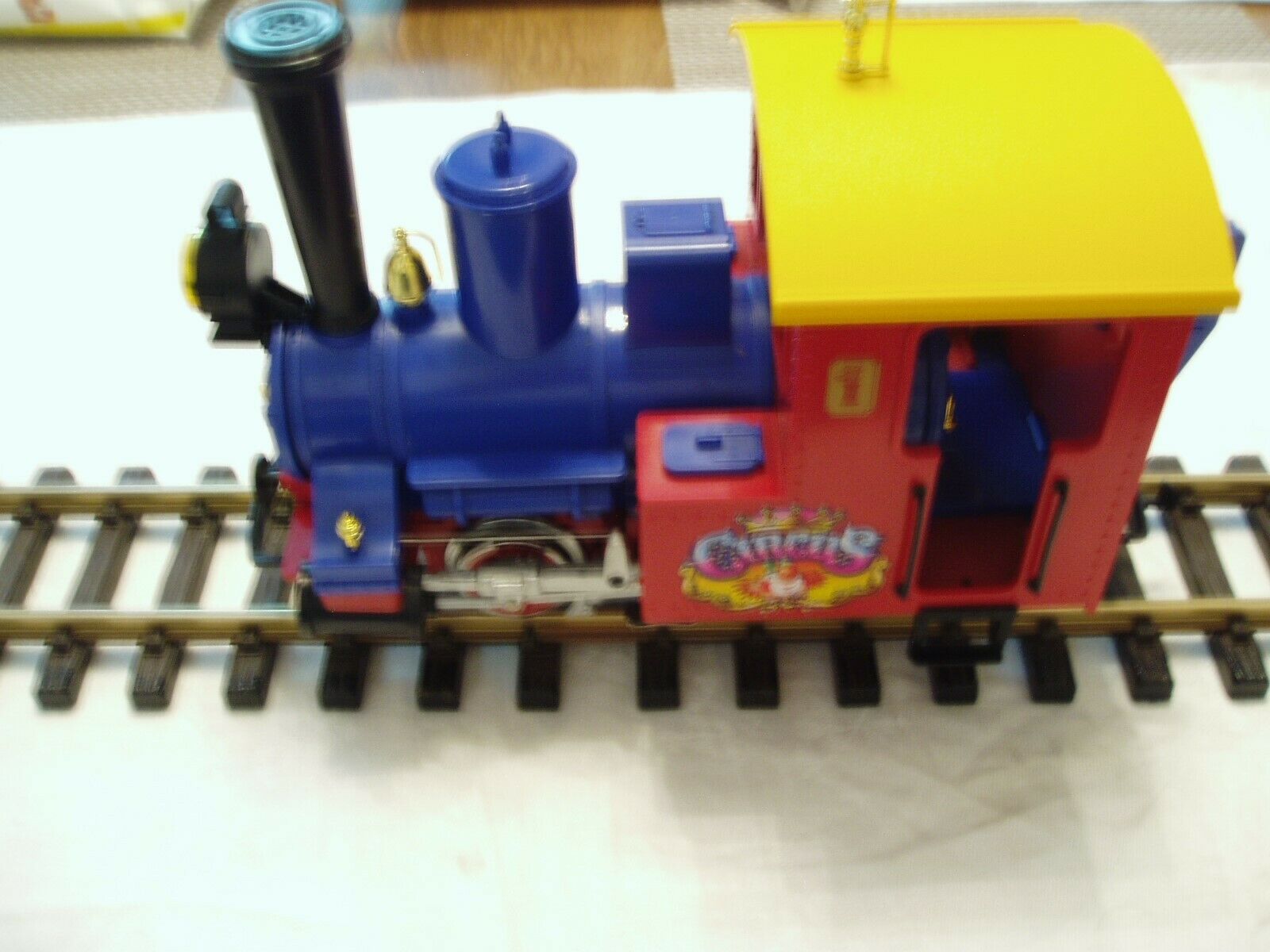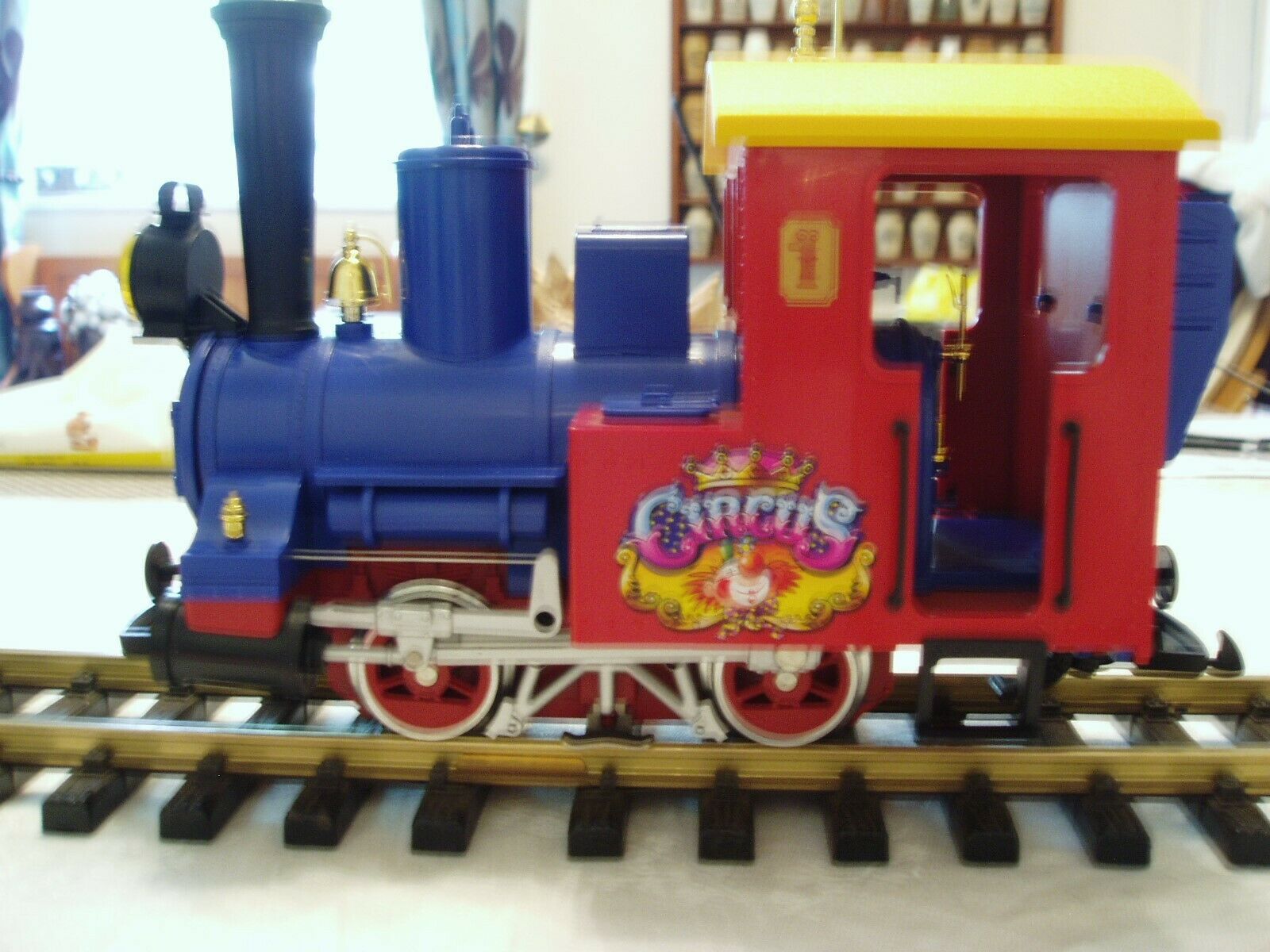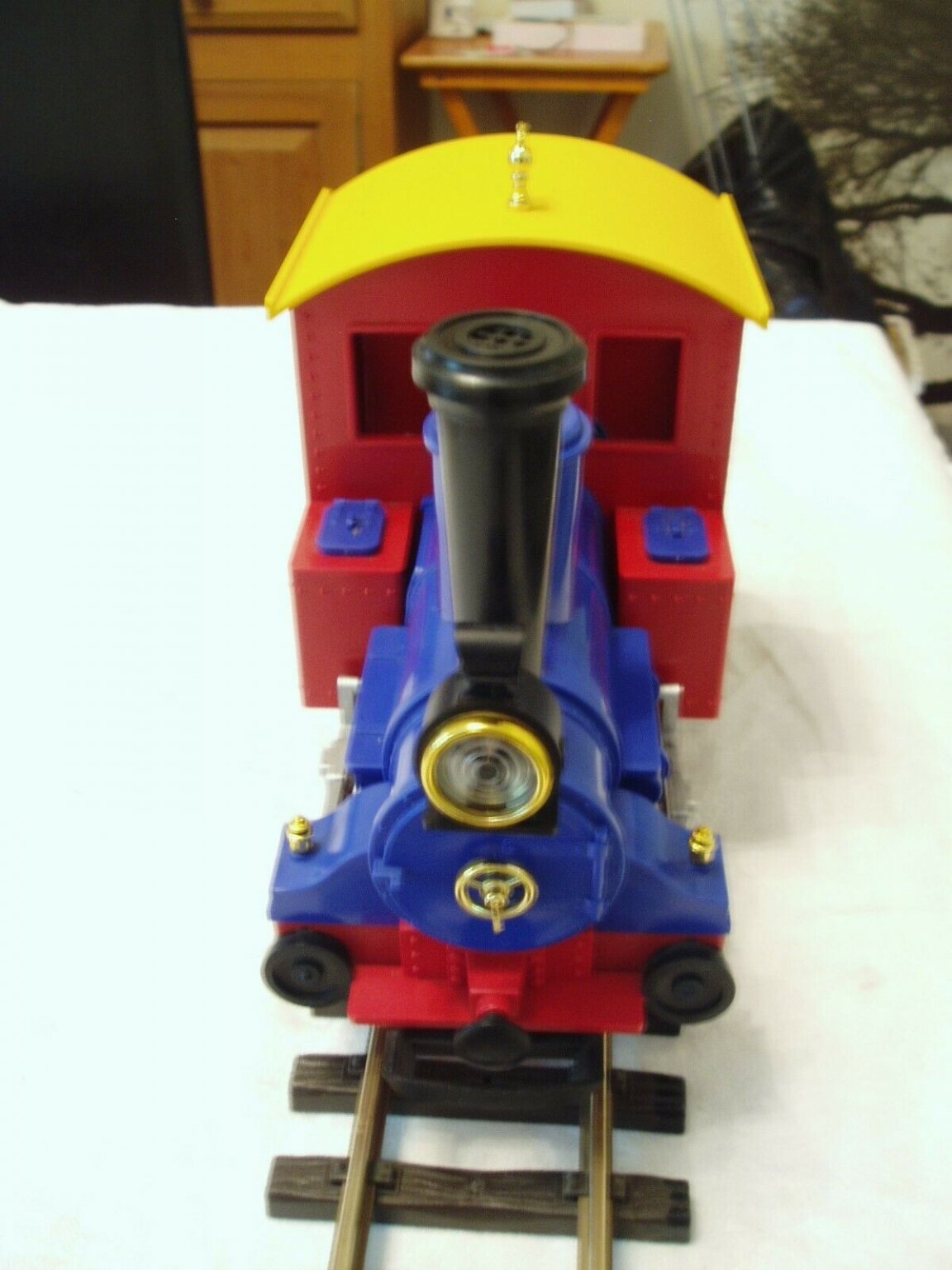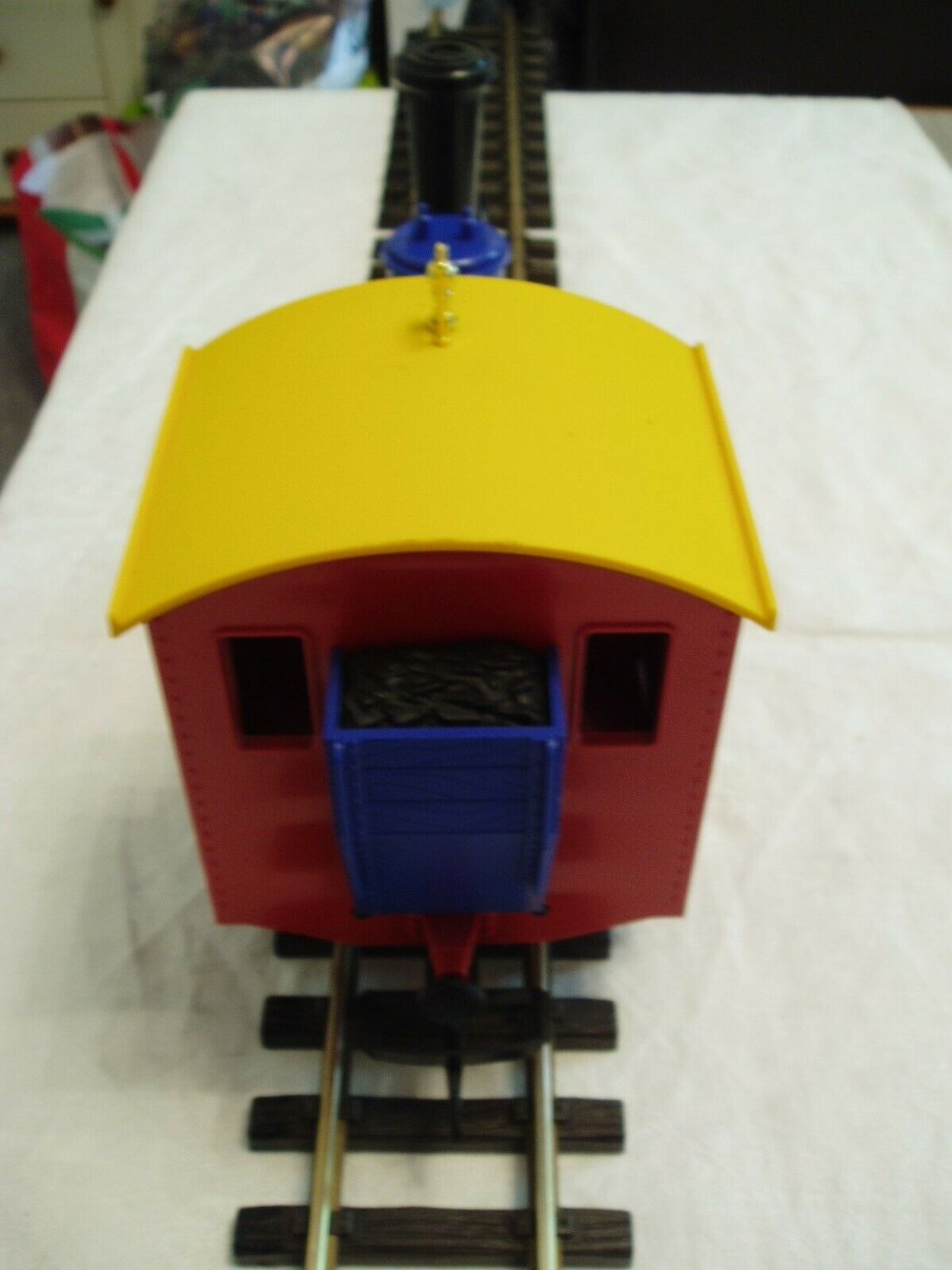 First I hacked at the cab, removed the rear to open it out, got rid if the side boxes and gave it a new plasticard roof. Shaped the curve of the roof by forcing the plasticard into a tumbler and applying some heat every couple of hours. When I took it out it unfurled of course, but did retain a curve which made it easier to glue to the cab.
Then extended the rear of the cab by about an inch and filled in the side doors.
Once all that was completed it was time to get rid of all those colours with a all over paint job starting with a good coat of primer (after first removing all the wee brass bits and lights.)
And here it is now, after a spray of dull black, and a bit of rust and dirt.
Oh, and a cowcatcher made from plasticard, which I intend redo later, a bit more carefully! That was the prototype just to see how i could fit one and to get an idea of how the loco would look with it
All done in 2 days.
It needs a more US style chimney, but I havn't thought of a good way to do that yet. Any ideas welcomed.
I realise this post would have been more informative if I had took some photos at the in between stages, but once I get started, I just keep ploughing on till I'm done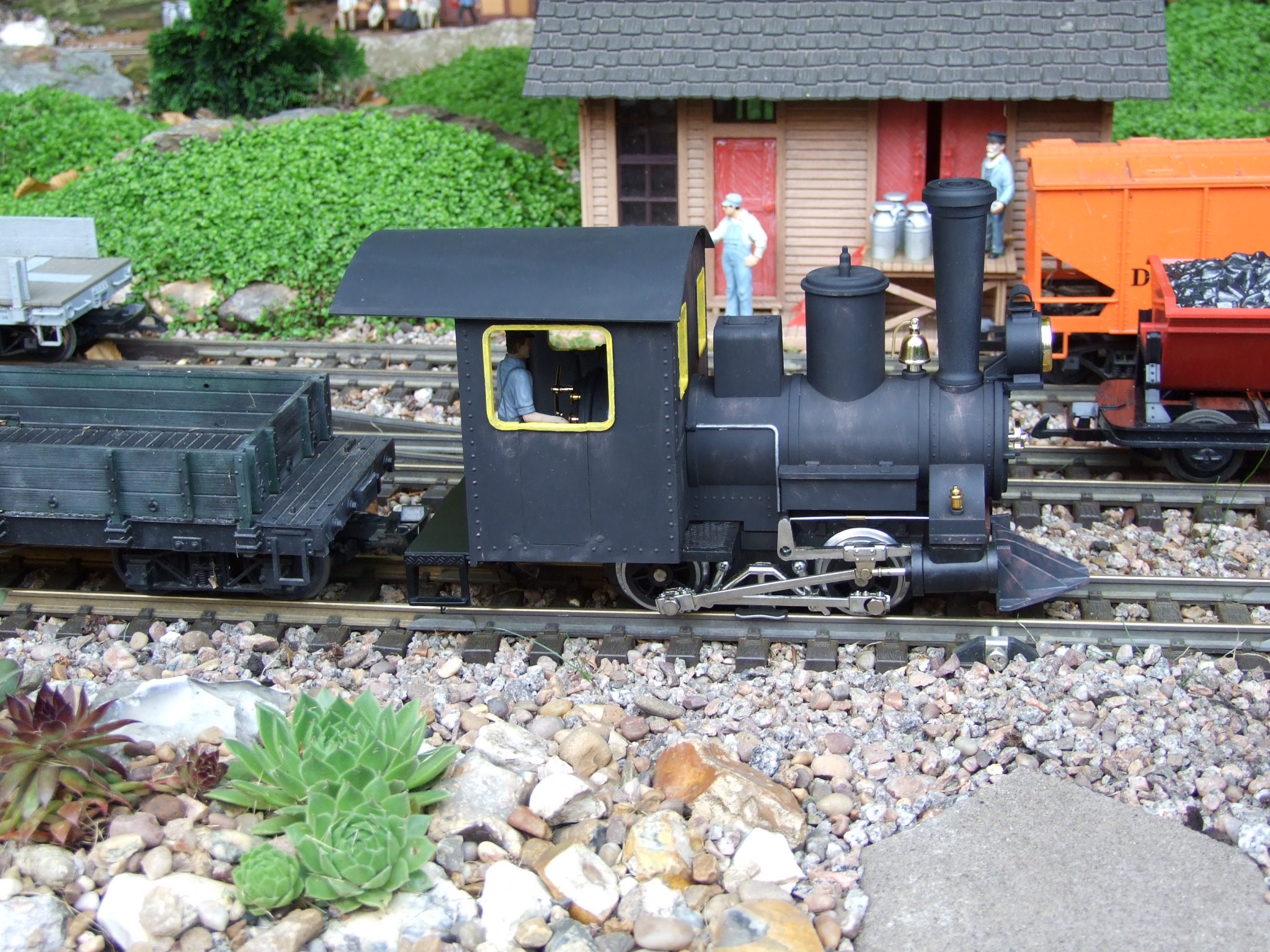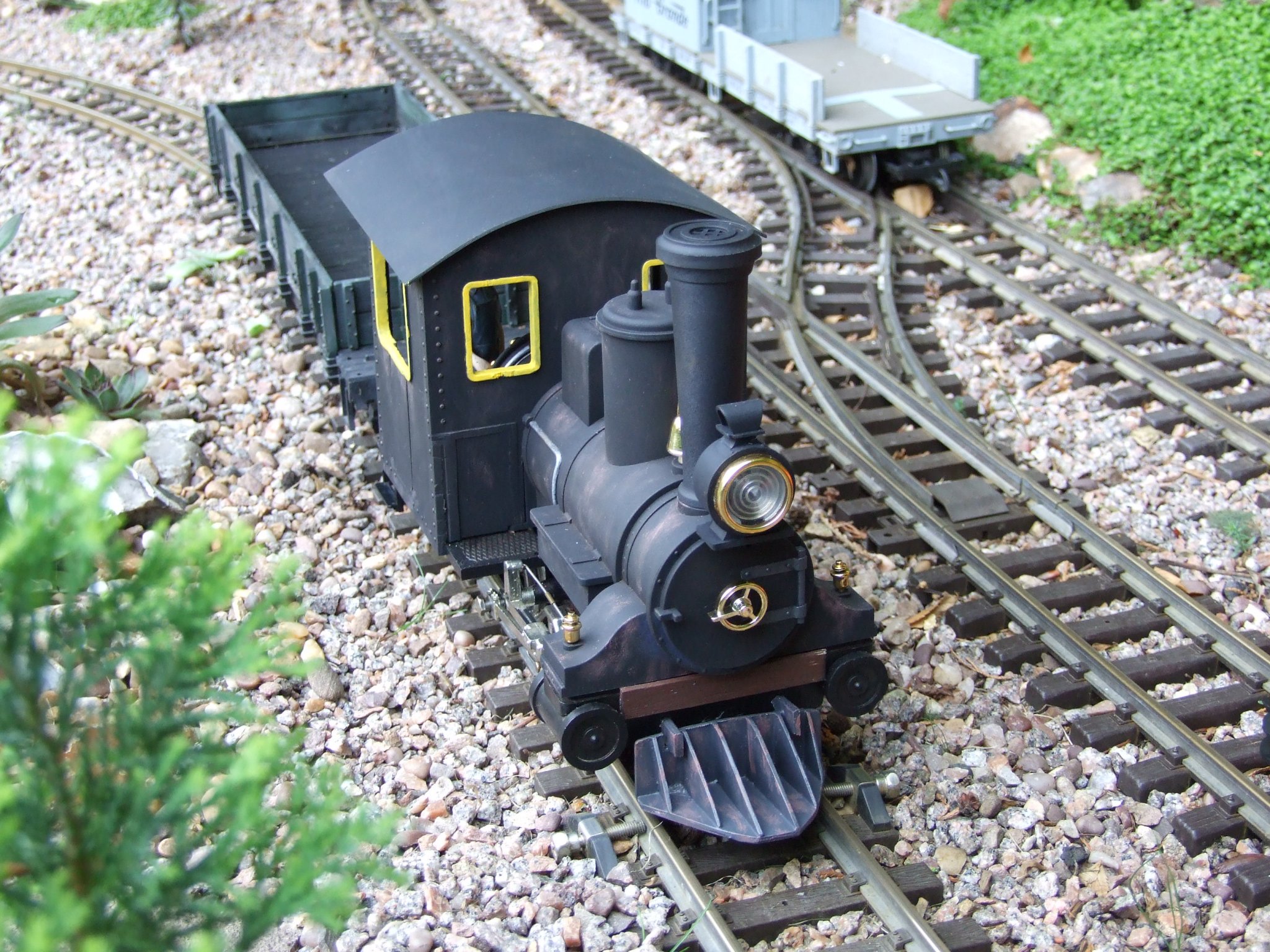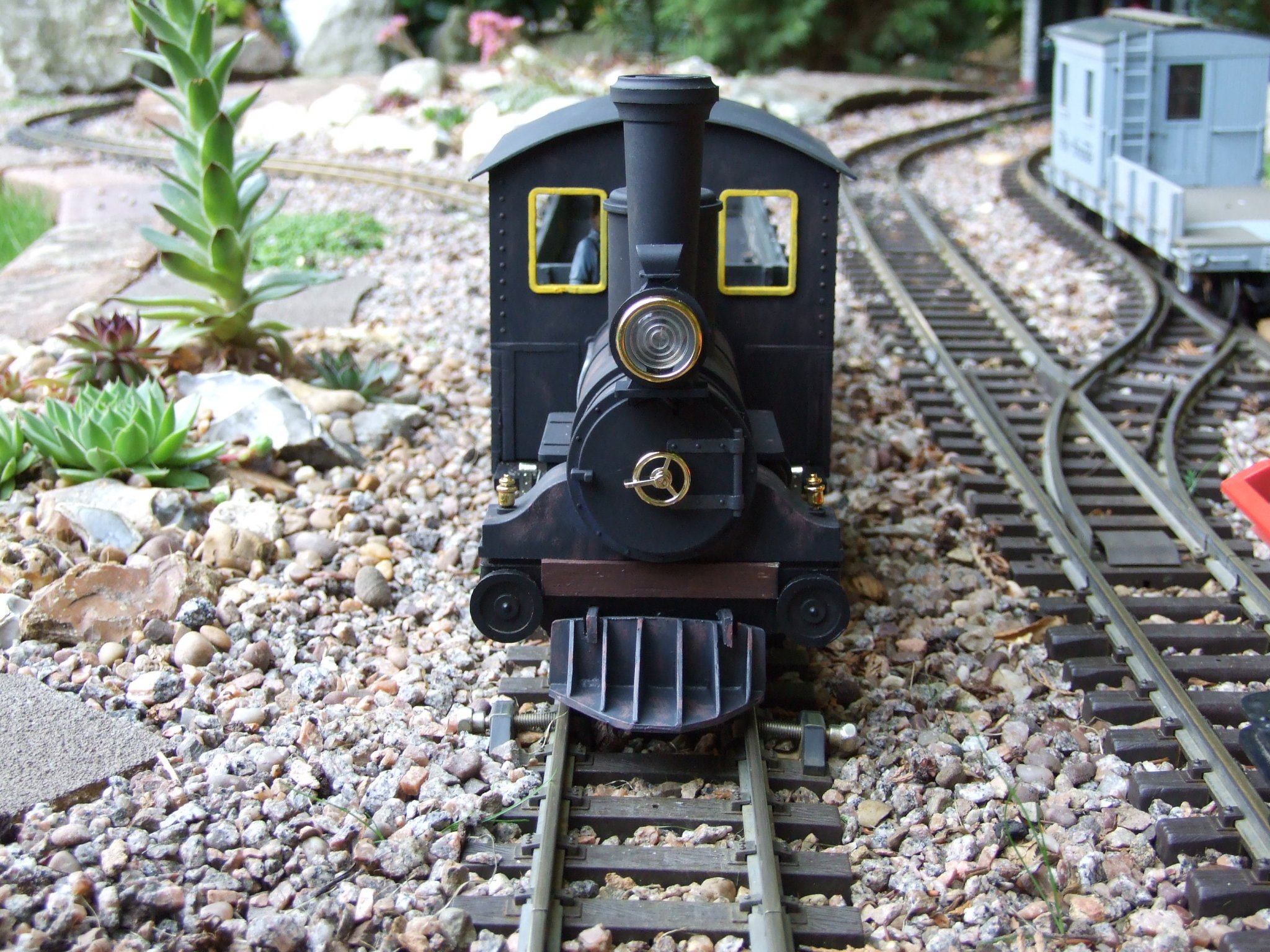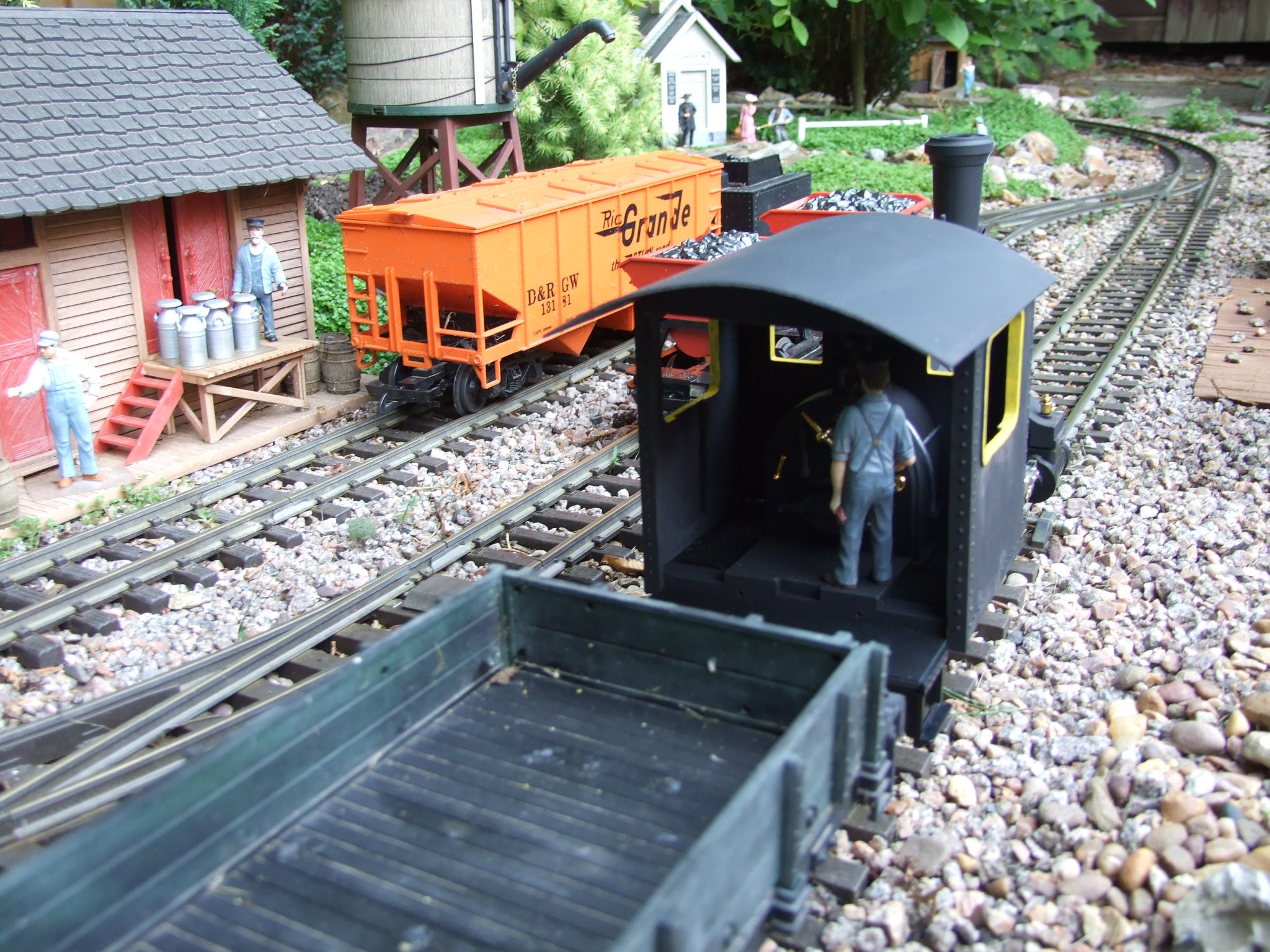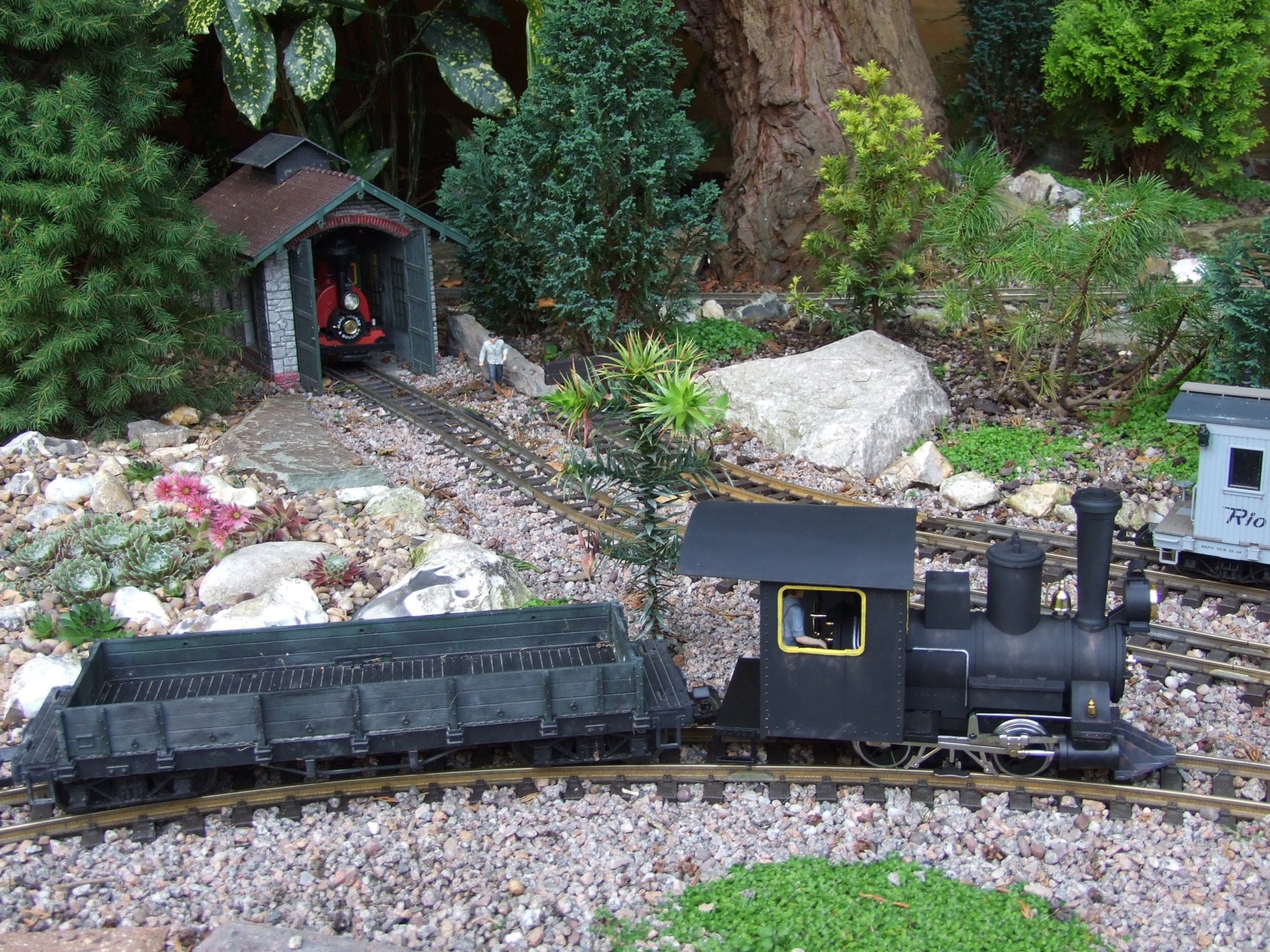 Last edited: