So the b&w picture that showed 3 different coaches was NOT GNR? I thought the GNR was the only line that had the singles.
So if indeed that picture is indeed on the GNR, then you are telling me that there were Midland coaches used on the GNR?
Again I thought you stated that these 2 railroads were in dire competition and the Midland coaches were not on the GNR.
Confused.
Greg
GNR's Chief Engineer, Patrick Stirling, built these particular Singles. (But most railways had them in the late 1800s.)
Despite the competition (mostly for access to London, the Capital,) the MR and the GNR were also partners in some areas - in particular the "Midland & Great Northern Joint Railway".
Midland and Great Northern Joint Railway - Wikipedia
So the competition wasn't so "dire" (did I say that?)
Here's a nice teak coach labelled "Midland and Gt Northern". The various company's rolling stock got around the system, as freight cars do in the US.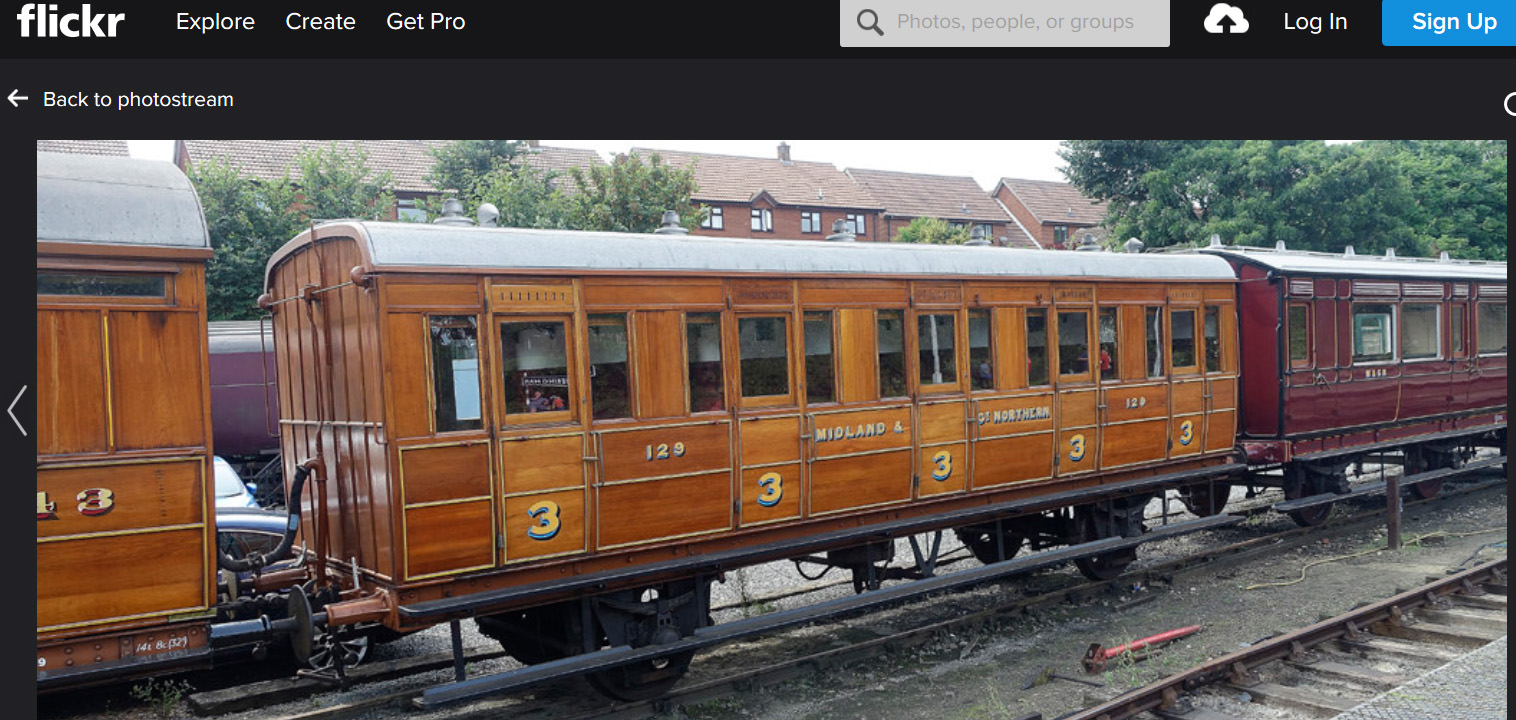 [" Built in 1887 for the Great Northern Railway and transferred to the Midland & Great Northern Railway in 1903, this is a five compartment 3rd class 4-wheel carriage that spent 60 years as a bungalow following its withdrawal from service. Fully restored, it now forms part of the North Norfolk Railway's vintage train. "]
In addition, many railways shared "running rights" - much as Amtrak runs trains on CSX, etc., or as Canadian Pacific runs trains on certain US roads. So it would not be unusual for a M&GNJR train to Norwich from London to start on the GNR in London with a mix of GNR and MR coaches, and then it would branch off to the Norfolk area. It might even switch engines at some intermediate station. Or an express to York might be run with Midland and GNR coaches under the auspices of the Midland Railway timetable.
Not so confusing, and also not as simple as the US RRs.