Hi everyone, I thought I would start a builder's log of my garden railroad!

I wont go back to the
very
beginning of time for this thread, no need for all that..If anyone is interested, its all on my webpage:
www.scotlawrence.com
It started with my Dad's garden railroad, 2001 to 2009:
Stonehedge & Shadypines Railroad
and I started my own Garden Railroad in 2009:
Stonehedge Railway
The Stonehedge Railway name comes from the rock walls and "hedges" that my Dad built. My Mom one day jokingly said they should call the garden "Stone Hedge", a play on words from "Stone Henge", and the name stuck!

Photo of some my Dad's rock walls: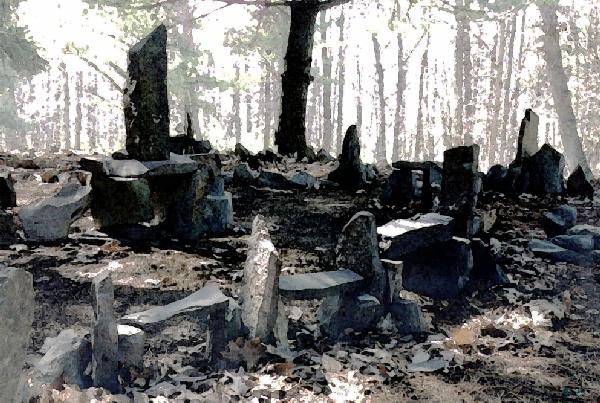 But we will start this thread by going only a couple years back..
I started by building a rock wall to make the railroad level, there is a natural slope to the yard, which resulted in a rock wall about 2-feet tall in the front: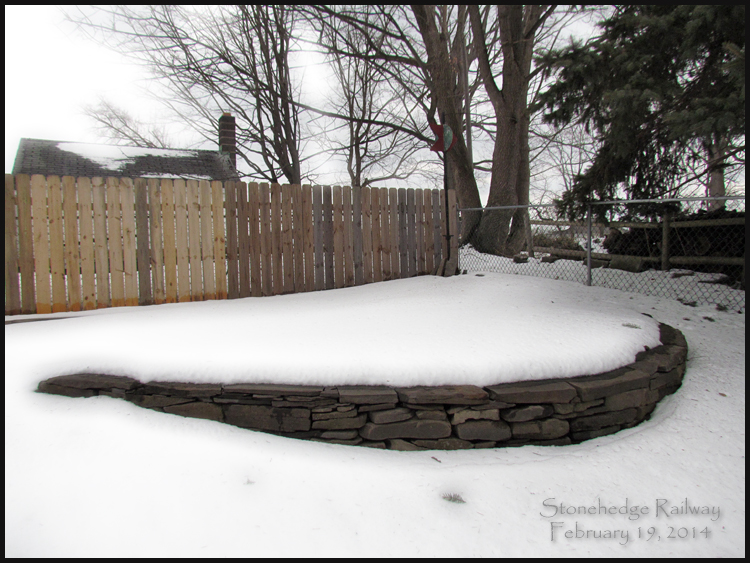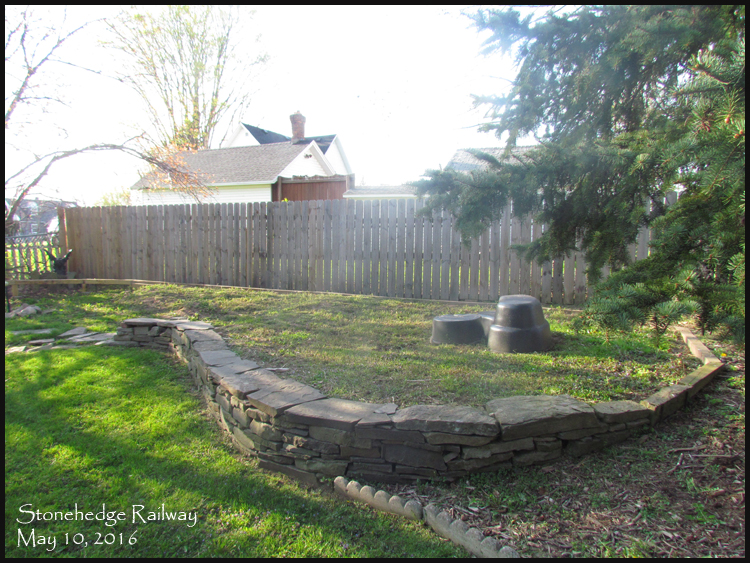 The railroad is a dog-bone shape, about 45 feet long by 16 feet deep, which will have a ground level mainline running around the perimeter of the dogbone, about 14-foot diameter, and a raised inner loop of 8-foot diameter, built on raised platforms.
Last year, 2017, I started building the two raised platforms out of pressure treated lumber.
The right-side loop is shorter in height: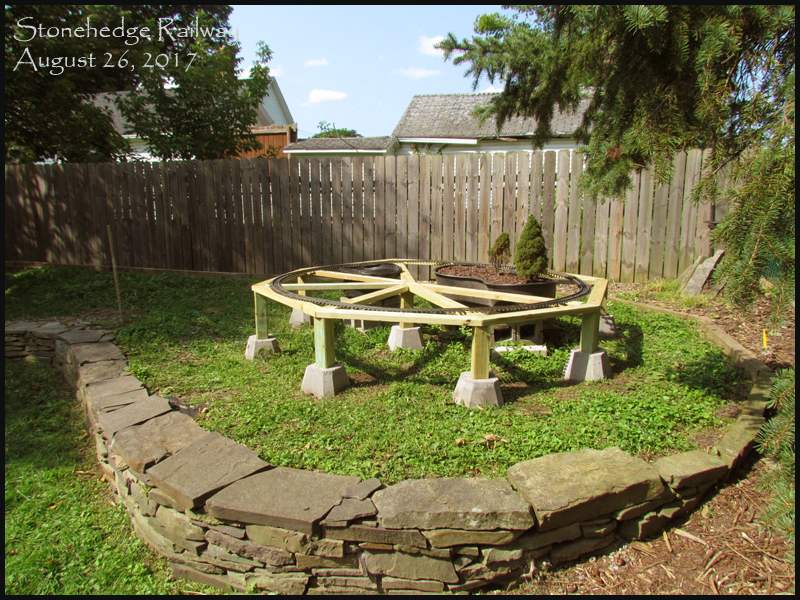 The left-side platform is taller, but the track all the way across is level. (I have some live steam..both the upper and lower loops will be completely level, there are no grades on the railroad)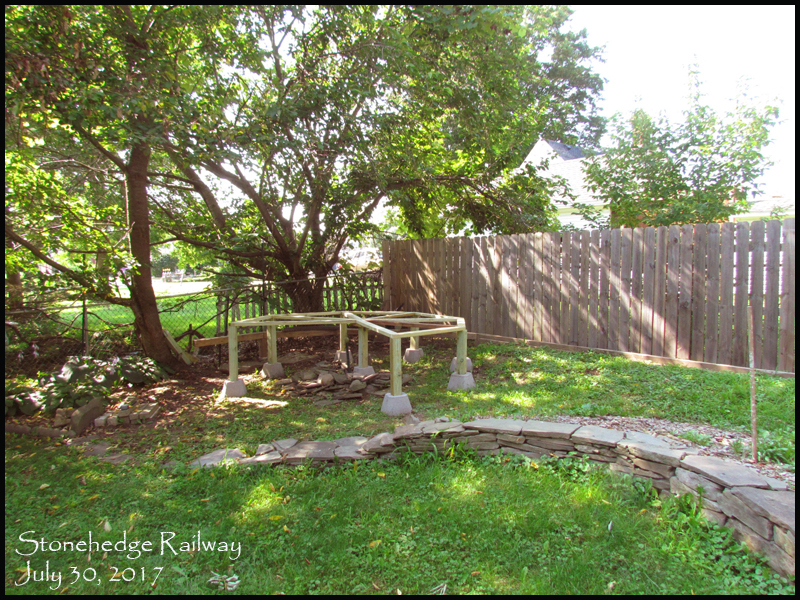 Then I added in fill-dirt across the center: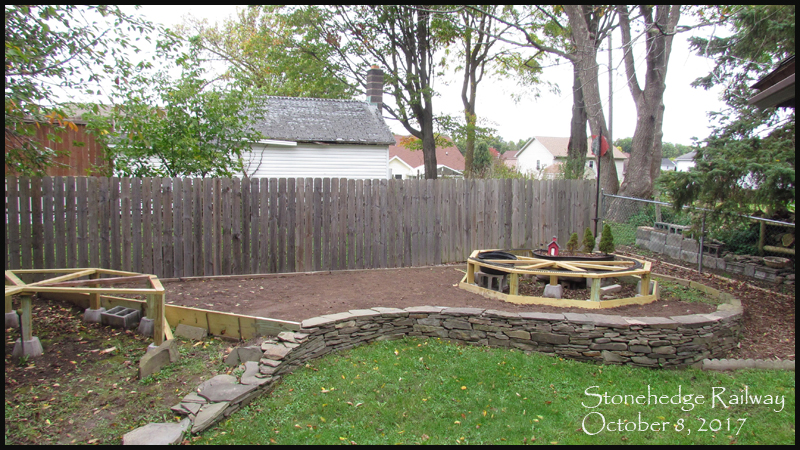 This year, 2018, I started the bridge to connect the two raised platforms: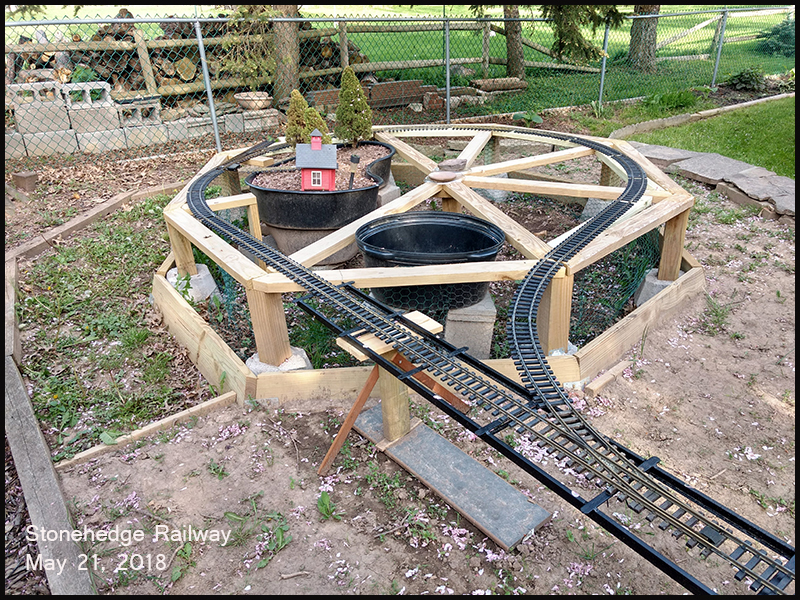 And then started working on the top-deck of the right-side platform, getting scenery in place, using a ladder roadbed.
(much more detail is on the webpage!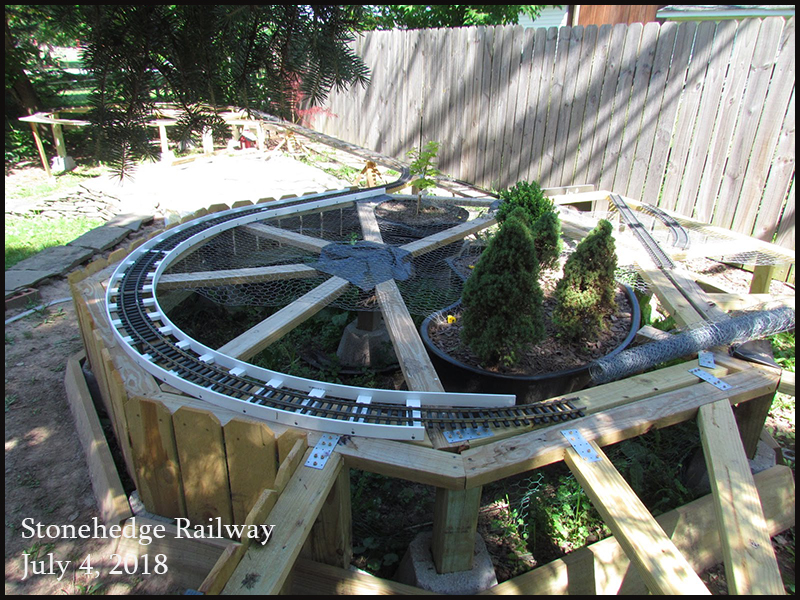 Mulch down! and a bit of artificial grass in place, which will become a cow pasture with a farm scene: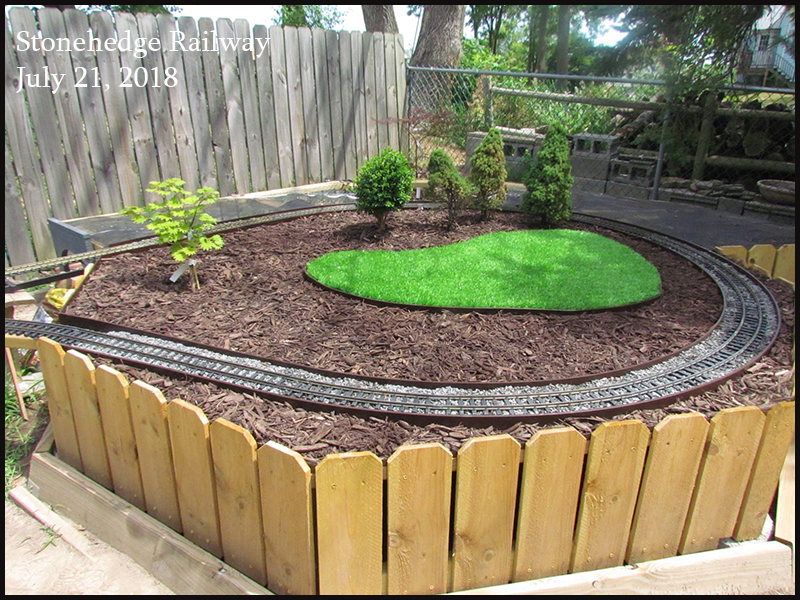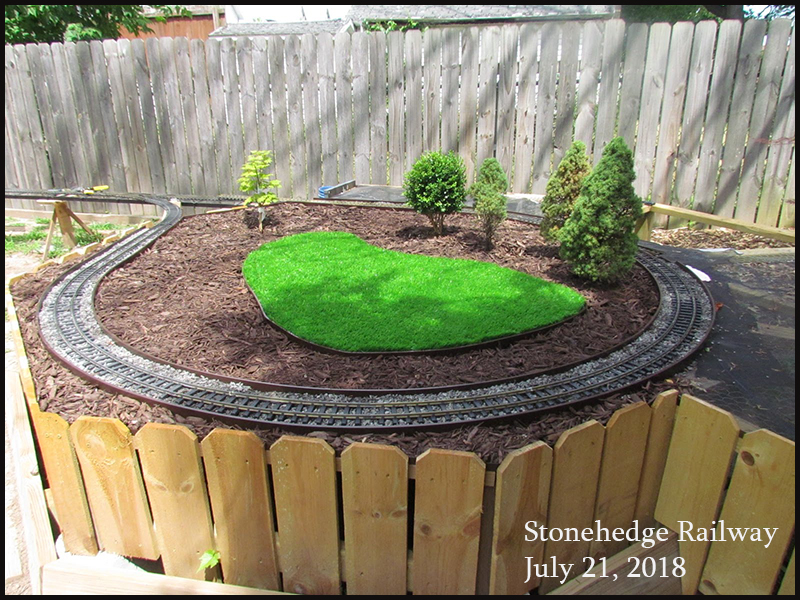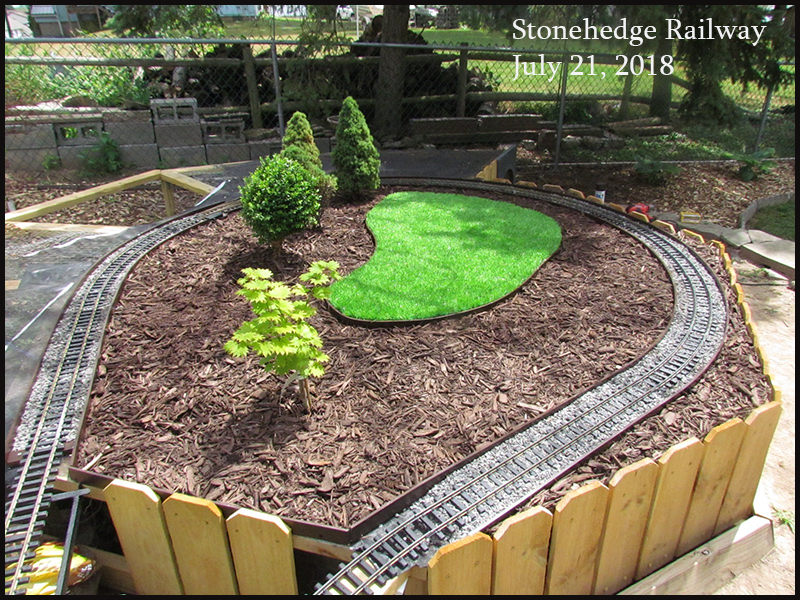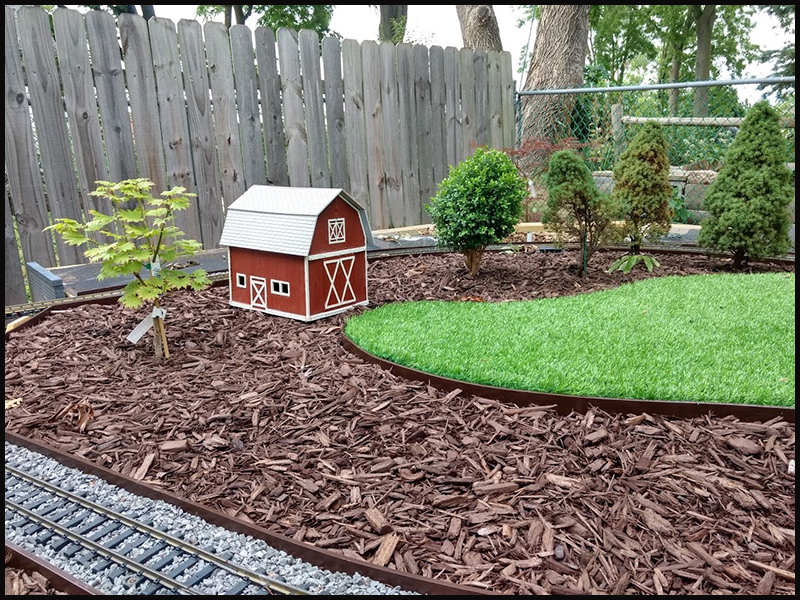 And that brings us up nearly to the present! That's a very condensed version of the past 9 years!

The railroad was very slow-going early on..Two full years, 2011 and 2014, no work was done at all. (I got laid off from Kodak after 17 years, then went back to college for a 2nd degree in my mid-40's, to do a complete career change..which worked!)
But im no longer dwelling on "how long it has taken" so far..because meh, so what!

it doesn't matter. I'm turning 50 next year, im still young,

time is an illusion. (lunchtime doubly so)
I still have not run the first train! I want some actual scenery down first, for the first train to run though. The ceremonial first train run will be coming in a few weeks! I'll run my Dad's trains.
that's all for now! more soon..
thanks,
Scot
Last edited:
2