It's that time of year again when the ballast needs topping up. In the past, when I was using track power, I would only patch up the ballast in places where it was getting bad so as to ensure that the track remained clean and level. I was always careful not to get dirt and grit in the joints and connections. But now as I've changed over to battery power, I'm not a'feared anymore so i'm going to lay it on good and thick!
Originally the track was kept firm and level but looked very bare. So it was off to the shops for some *Potting Grit* which looks very mucky in the bag!
First I trowel it onto the tracks and then level it off with the back or side of the trowel and eventually a nice even spread is achieved.
Now, on a hot sunny day this would start to dry out in an hour or so and I could move on to the next stage, brushing and clearing the points.
But it's cold and wet so we'll have to leave it for now until part 2.
*If you live in Devon or Cornwall or South Wales you can pick up these bags of grit from Trago Mills for £3.39 per 20kg*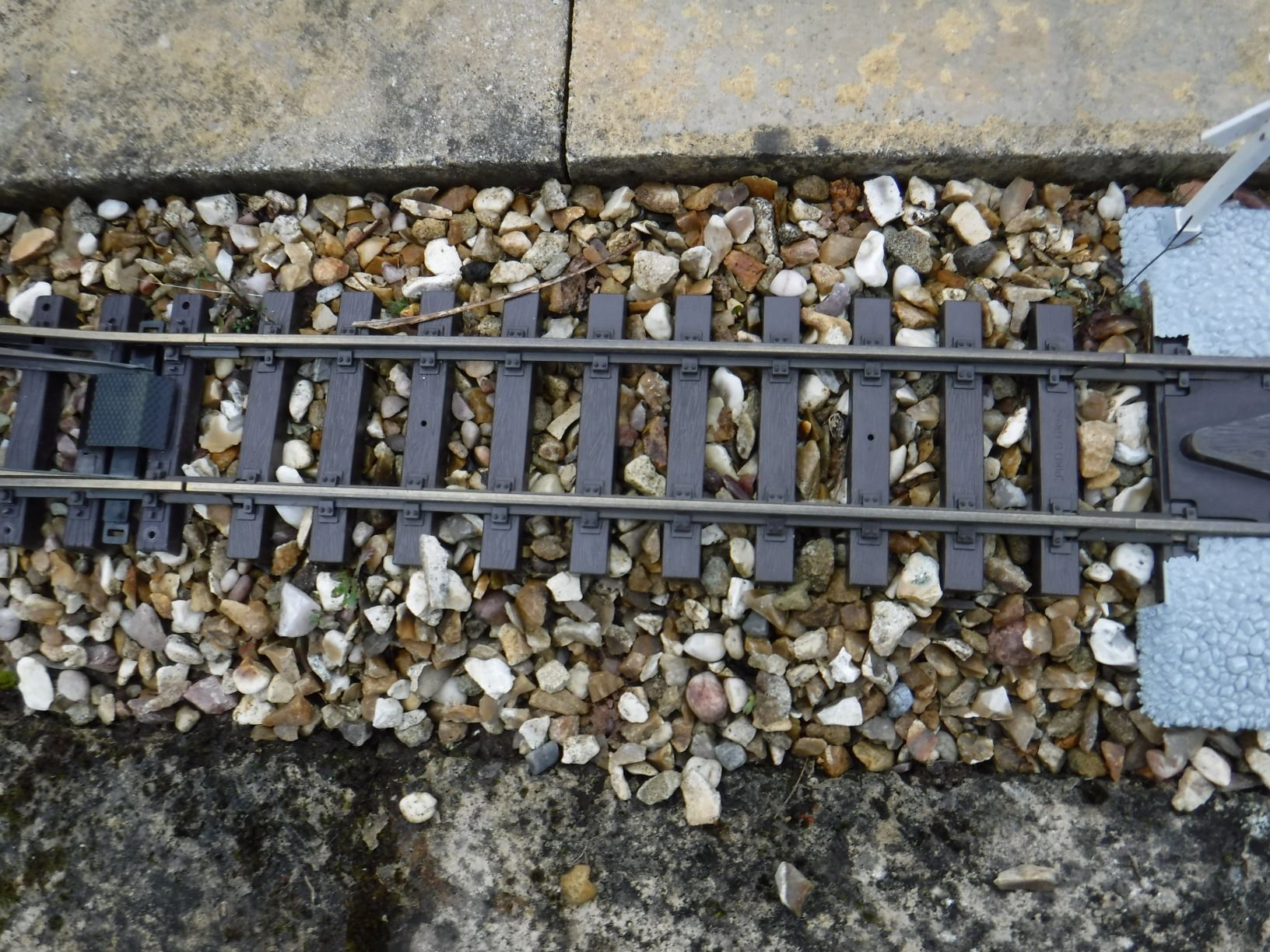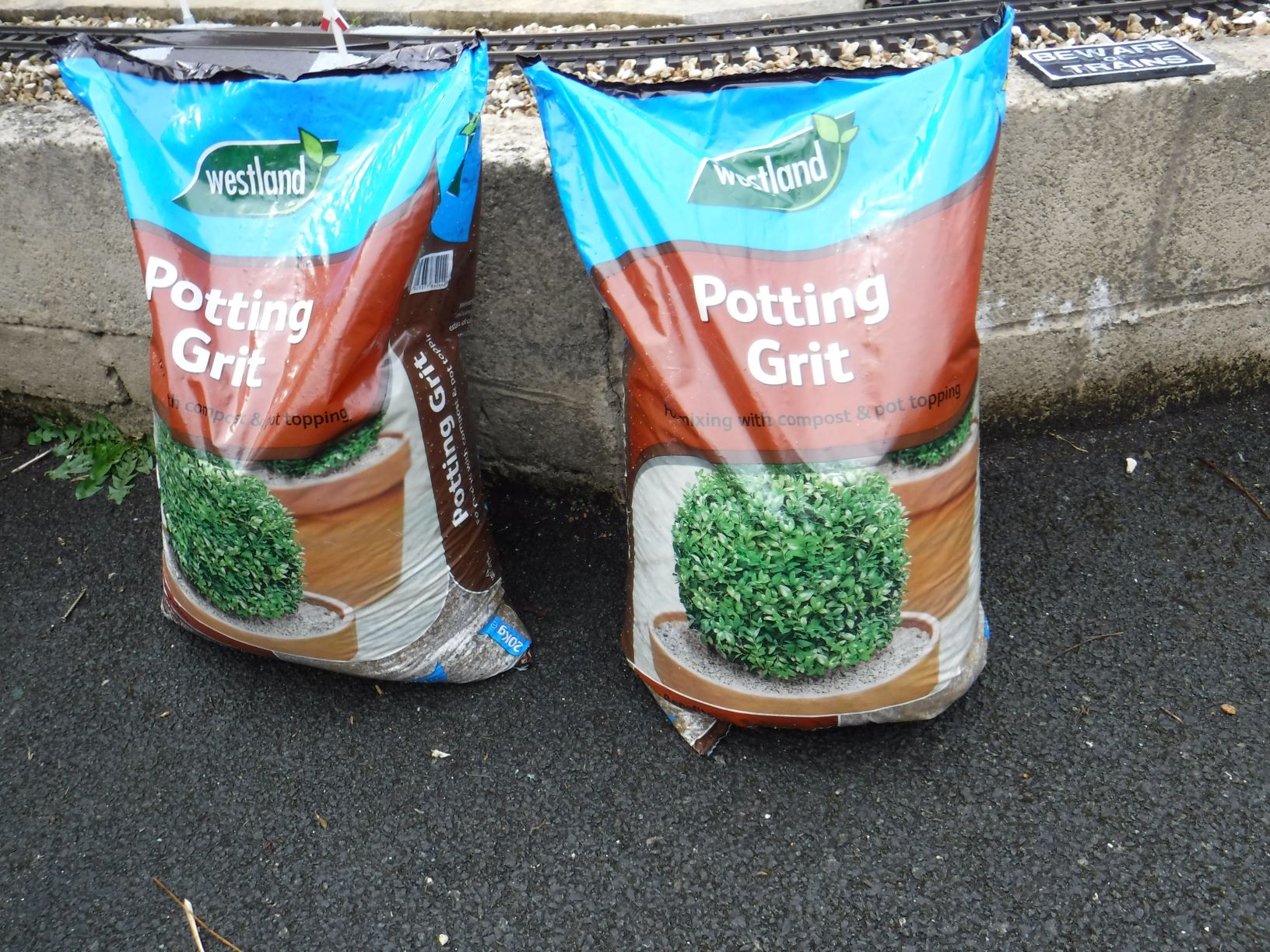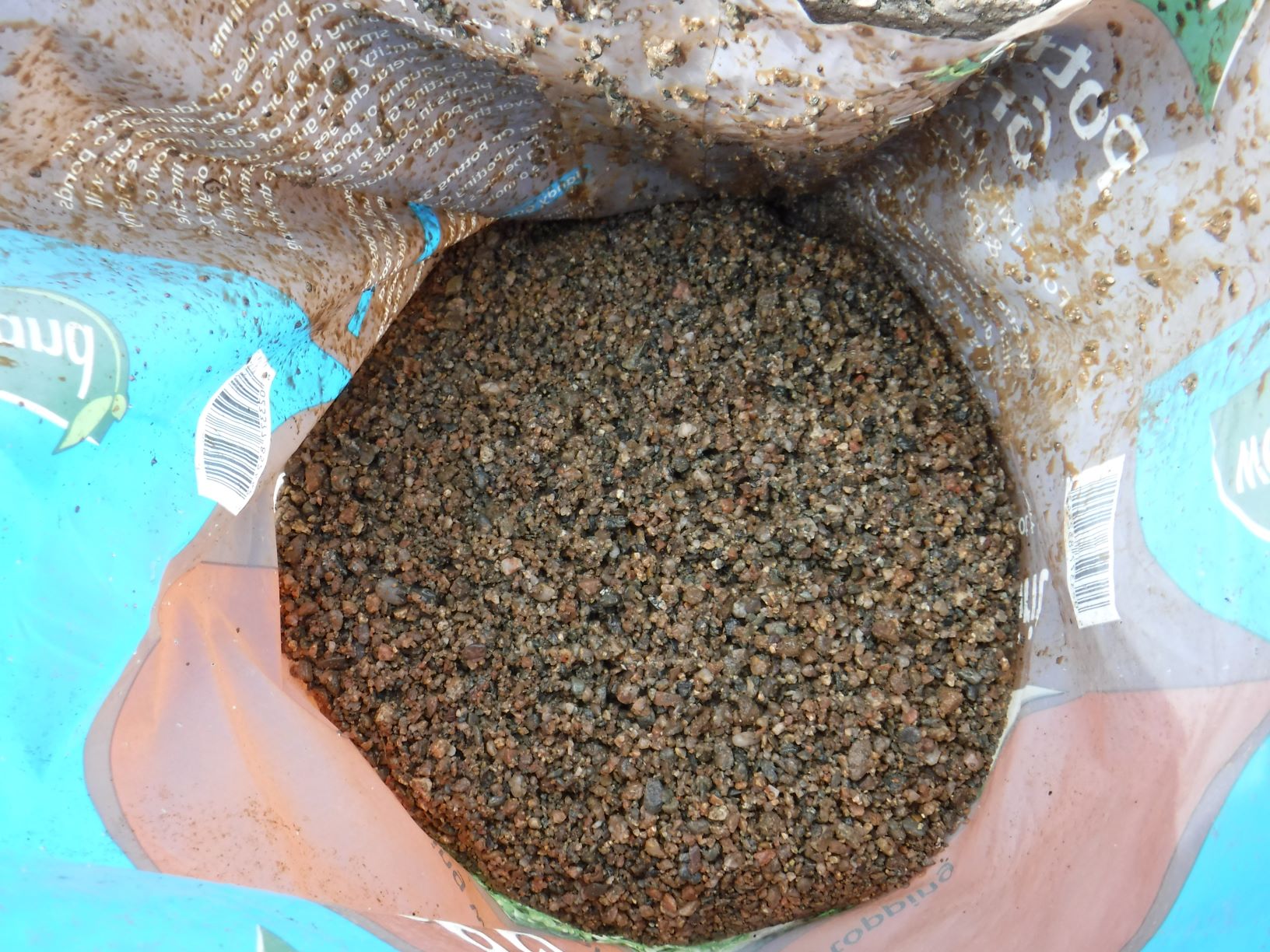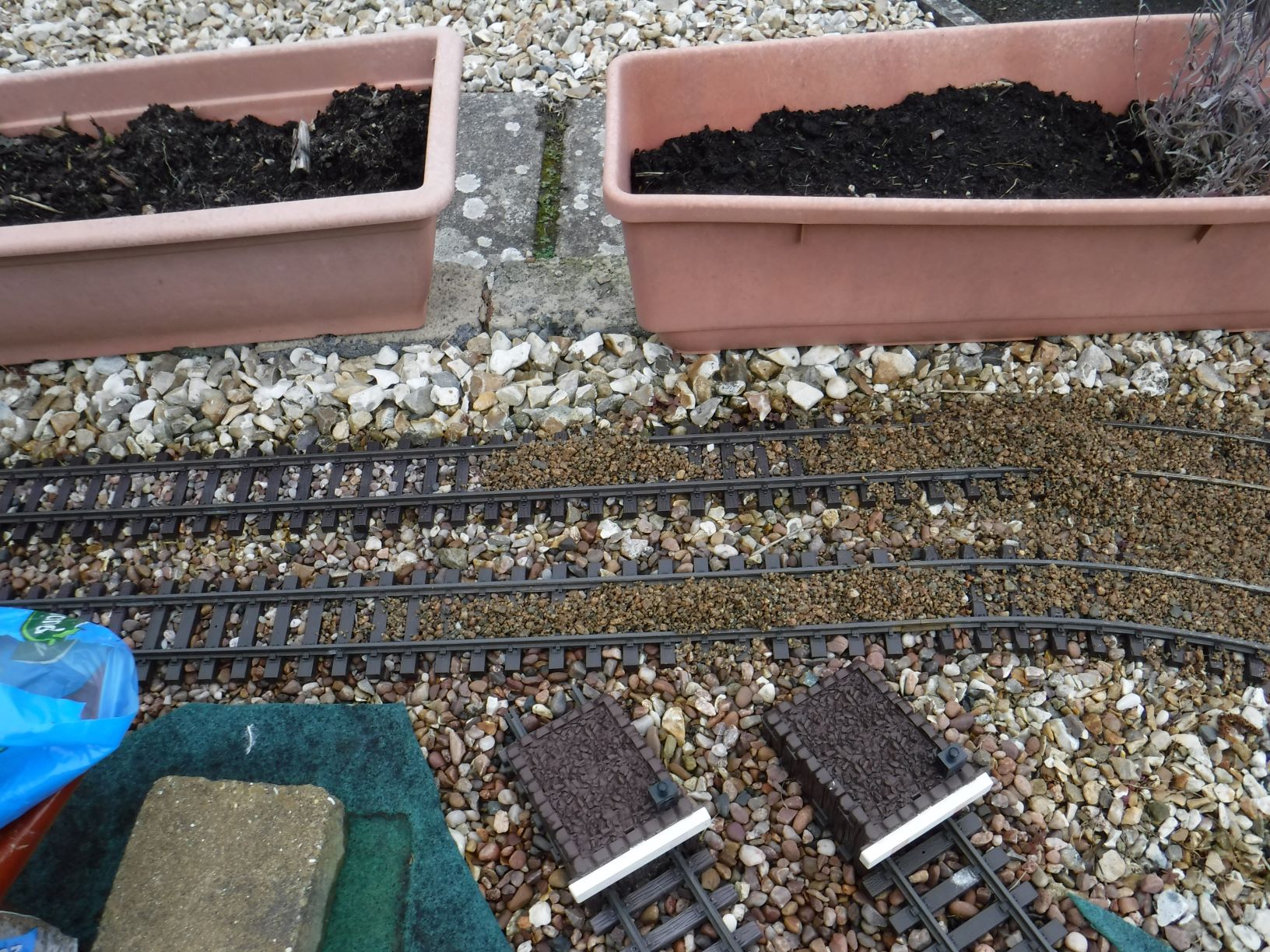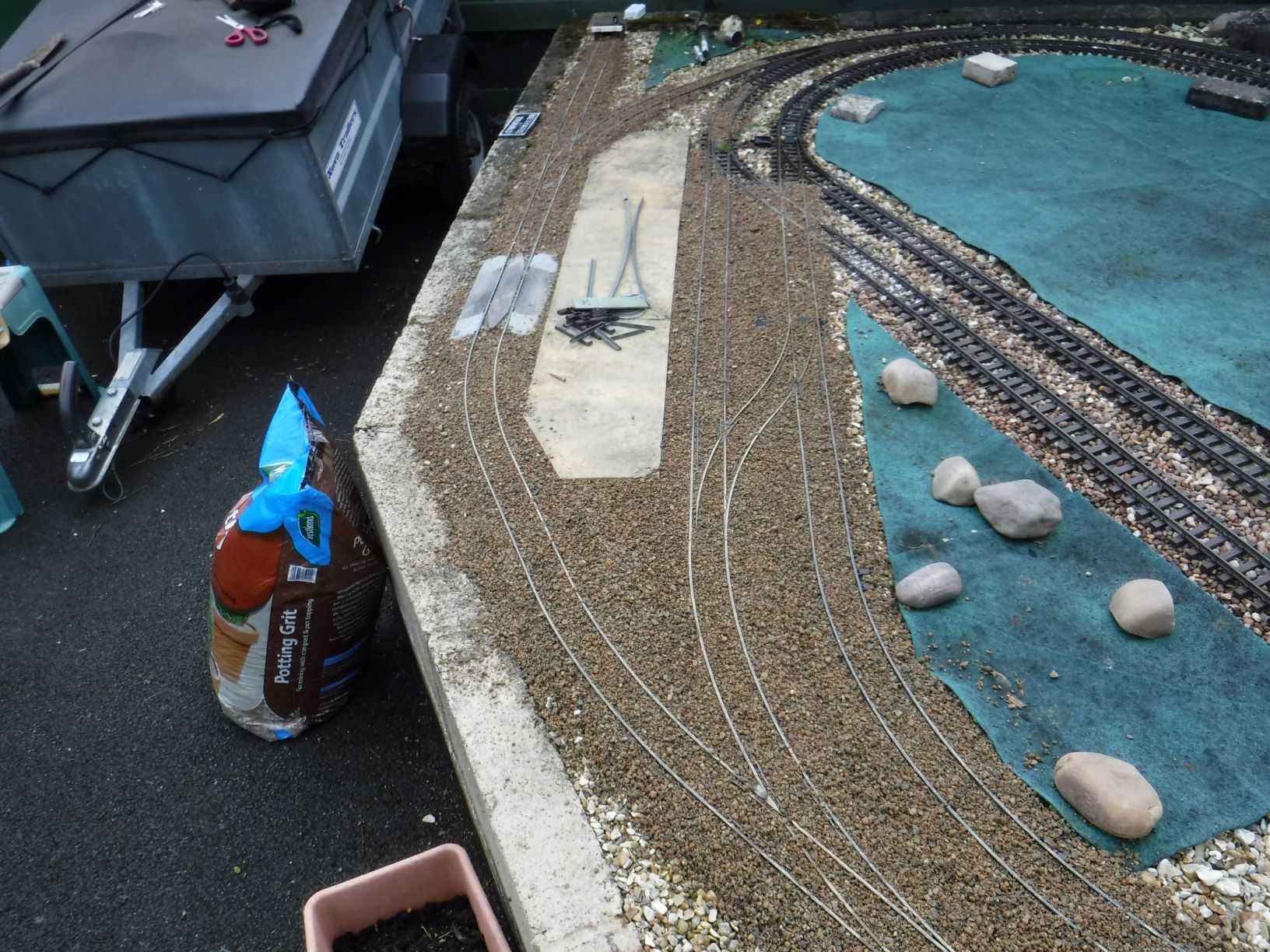 Last edited: