G-force1
Prevarication Rules!
Having collected together almost all the bits to re-assemble these, I wanted to make a start in earnest. The big trouble is that as usual Earnest is nowhere to be found!
All the couplings have been changed to Accu Z2 (see other thread) and everything re-sprayed or painted,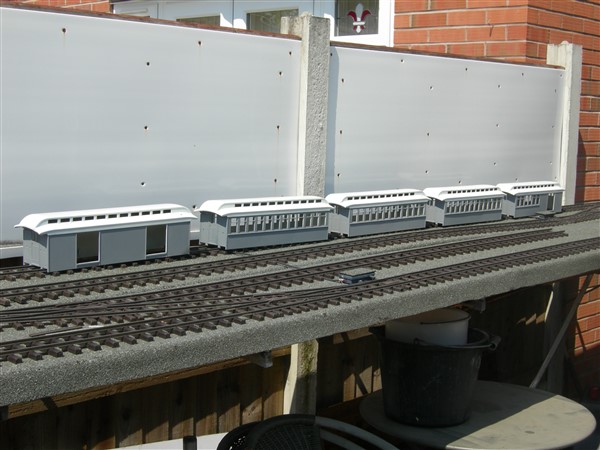 All the masking tape has been removed and a start to refitting the glazing made.
I thought; next stage, screw the floors back in. This is the first point where I could have come unstuck. By good chance/luck/happenstance I happened to think that the easiest to get near completion was the Baggage car. Having selected and inspected the floor I took the first chassis available and was about to start fitting screws when I realised that there were too few holes. It seems after a look at all the others that the Baggage Car chassis has more screw-holes than the rest. I'd have absolutely hated to get several coaches all screwed together before finding that out.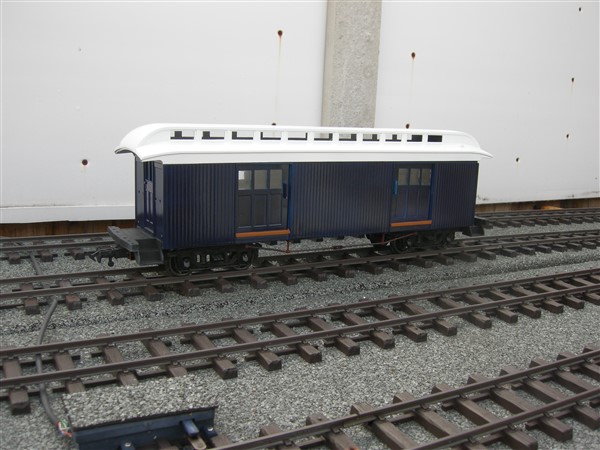 (Quick temporary assembly to see the effect.)