dunnyrail
DOGS, Garden Railways, Steam Trains, Jive Dancing,
25 Oct 2009
16,387
1,133
71
Responding to a request and as I have been thinking of doing this for some time I thought a bit of information on this fleet may interest some of you in the Forum. I was busy building Irish Rolling Stock to create this fleet some time before I left Luton in 2000. Some of these have not seen the light of day since that move though the new line planned at Hemel Hempstead was originally to be an Irish one. Then I got seduced by a Sachen Meyer at Redhill Show. The rest is now History.......
But returning on thread, I noticed that the Bachmann Big Hauler had pretty well the same wheel spacing and wheel space to the Tralee and Dingle 2-6-0 thus the adventure commenced. Back then Tennmile Model Railways produced a TnD Cattle Truck in 16mm to the foot. When built I realised how it towered over the 15mm Scale TnD 2-6-0 that I had built, smaller wheels helped with this a little but something had to be done. So a second kit was purchased and was modified to 15mm scale. Thus satisfied I scratch built a batch of 4 more going to the extent of making a punch to make the 'T' and 'I' strapping required. A TnD Coach followed plus an Echo cheepo Van converted with GS lettering and scratch built van. Then a couple of 4wheel Opens were built, these are somewhere but I know not where at the moment with a couple more Cattle Trucks started. Then a scratch built West Clare Walker "Wizzy Cranks" loco. Plus an Essel Wagonmaster Peat Bog Loco (since sold to Casey). A Bachmann USA Coach is also in the throes of conversion to a Cavan and Leitrim Tramway type Bogie Coach. So quite a fleet and now mostly stored in the loft.
Following pics show most of the stock plus a few pics of my old line in Luton. Subsequent posts will show as much of the fleet as I find them.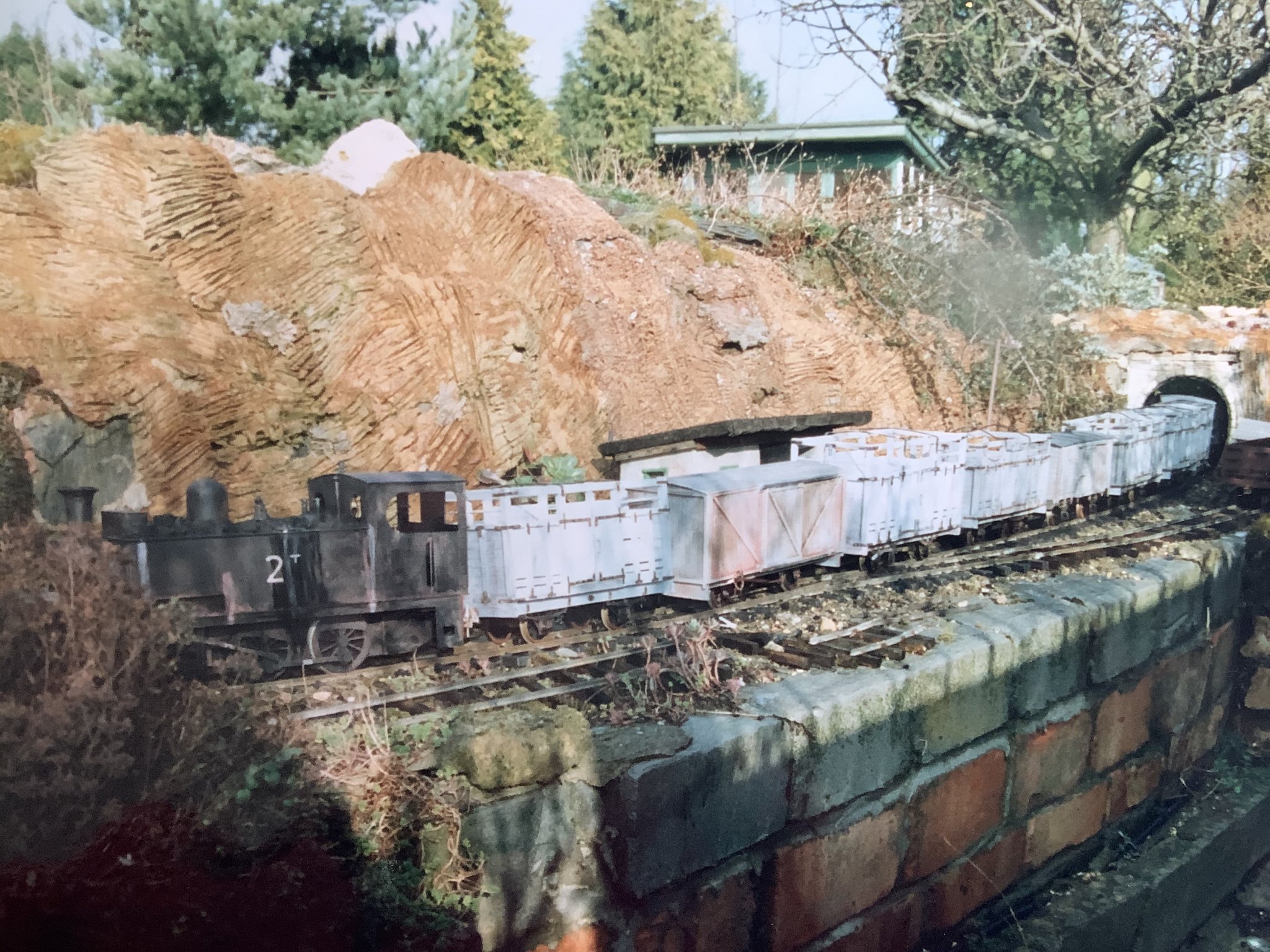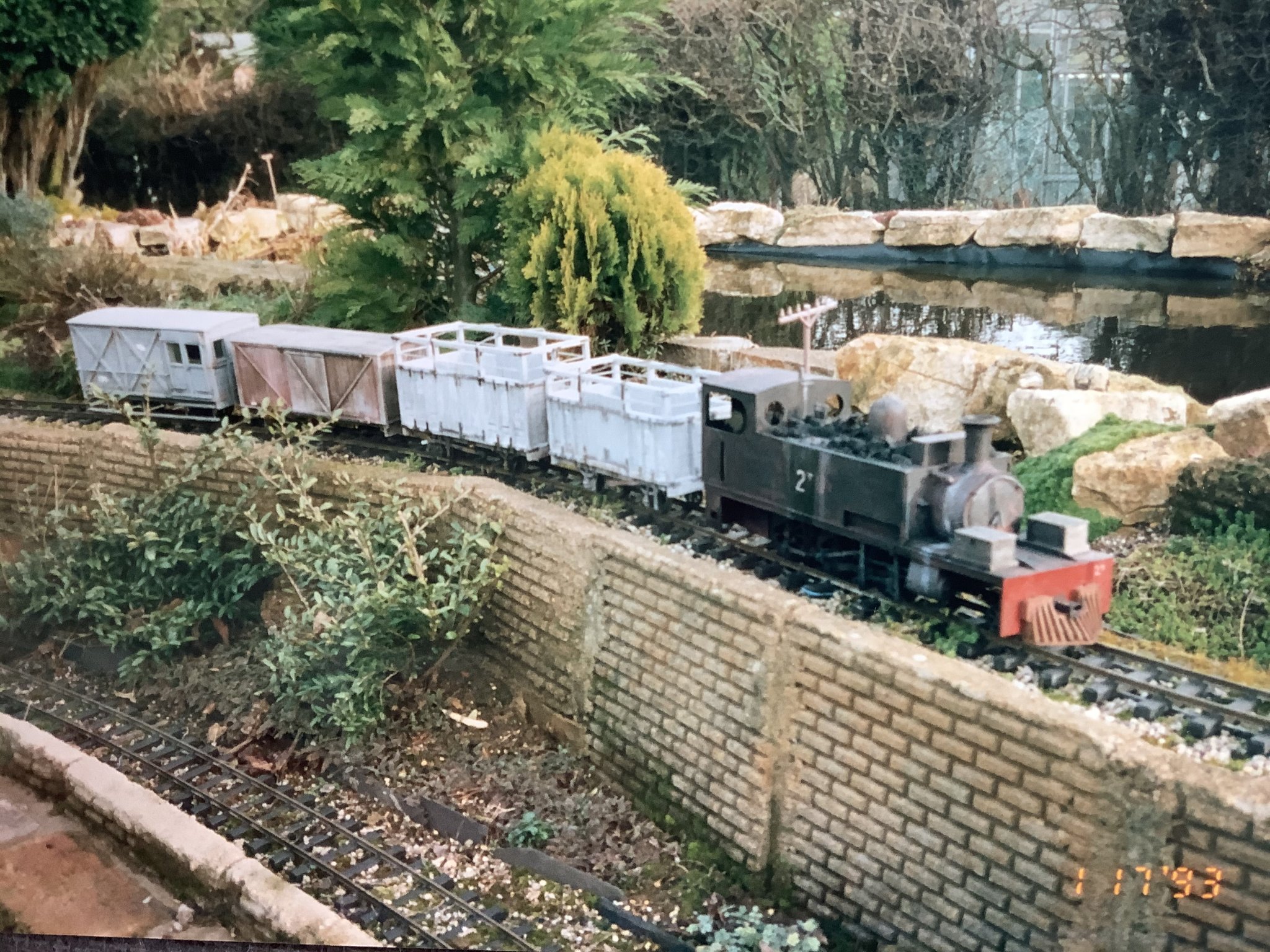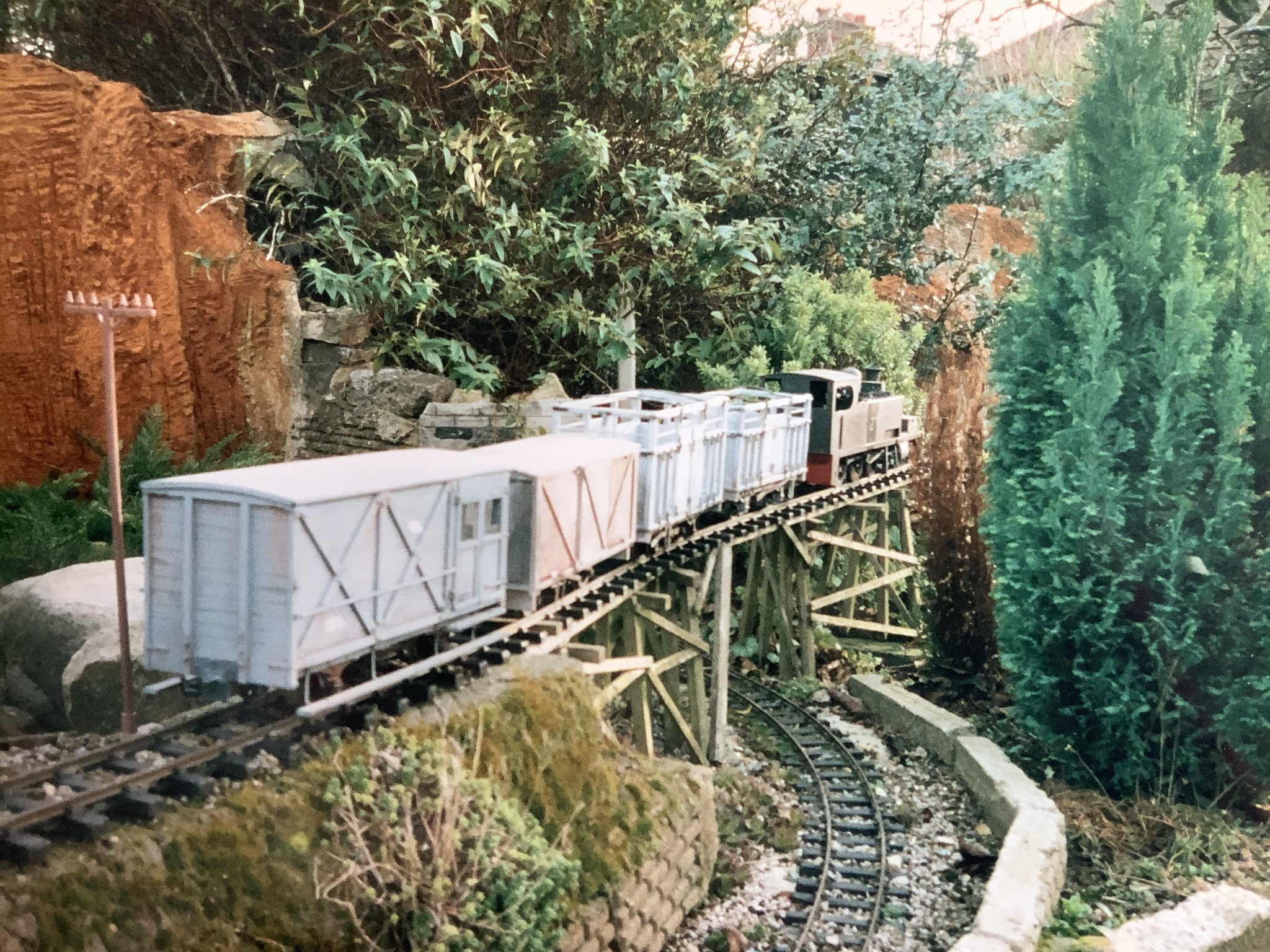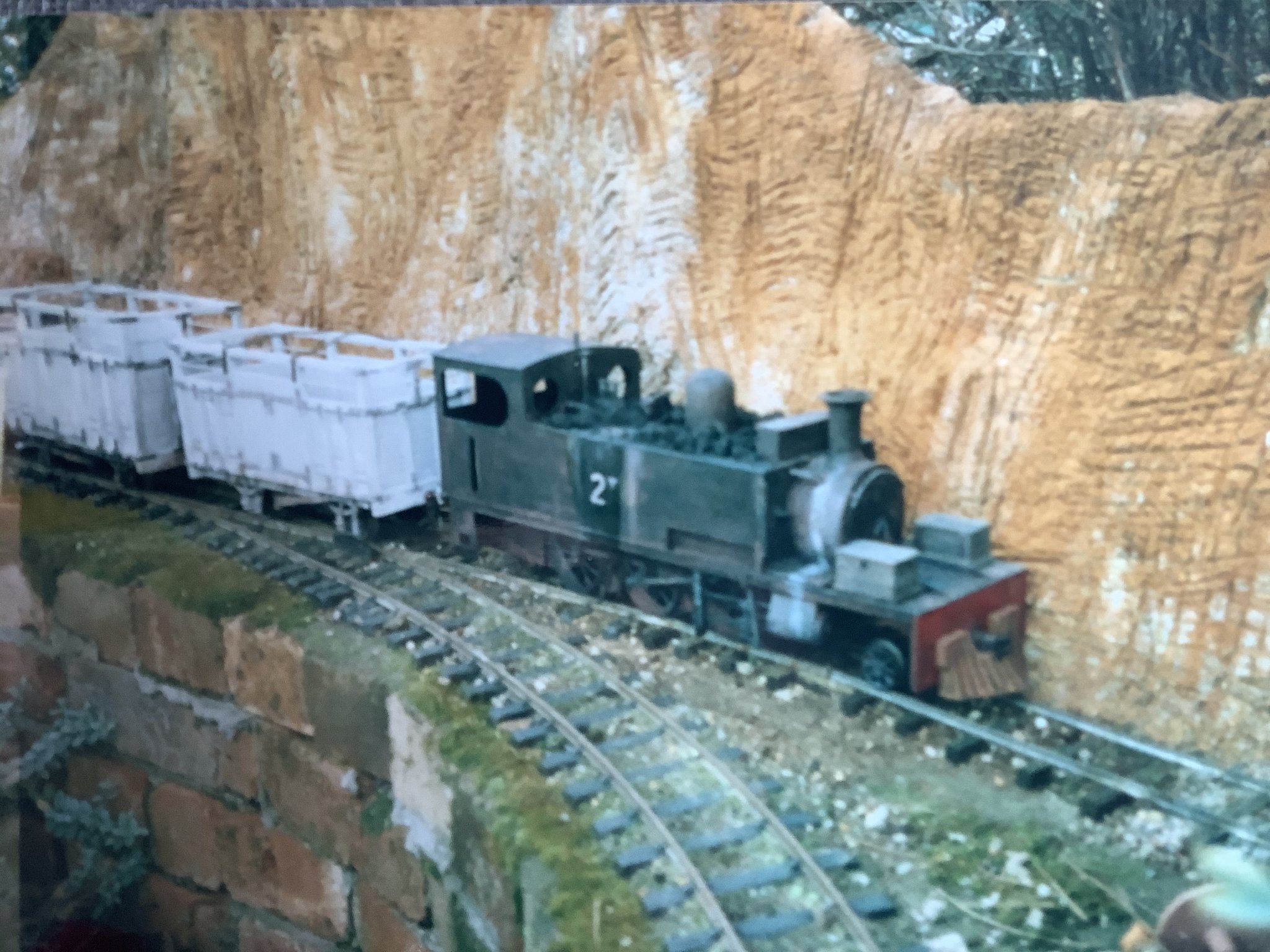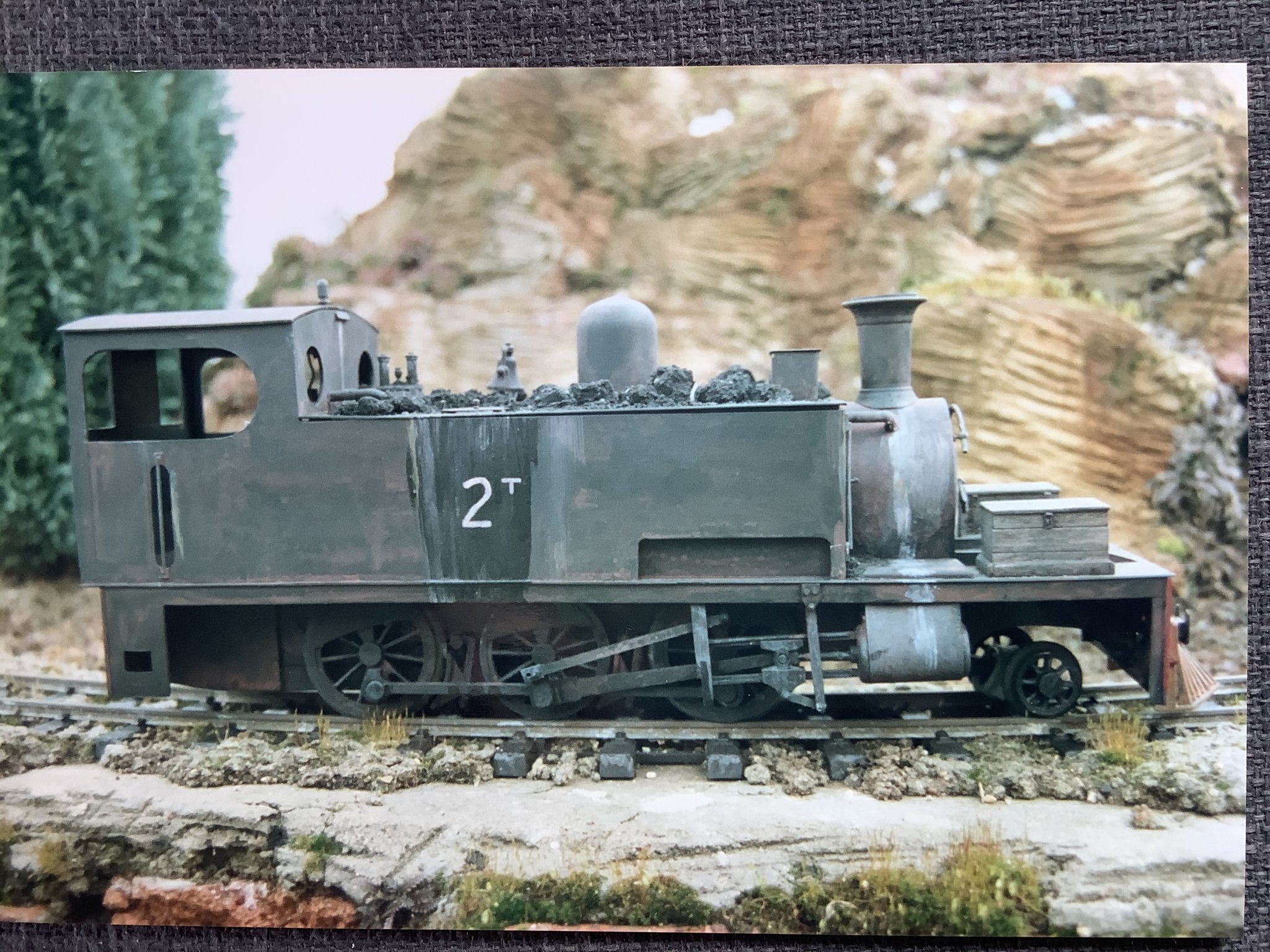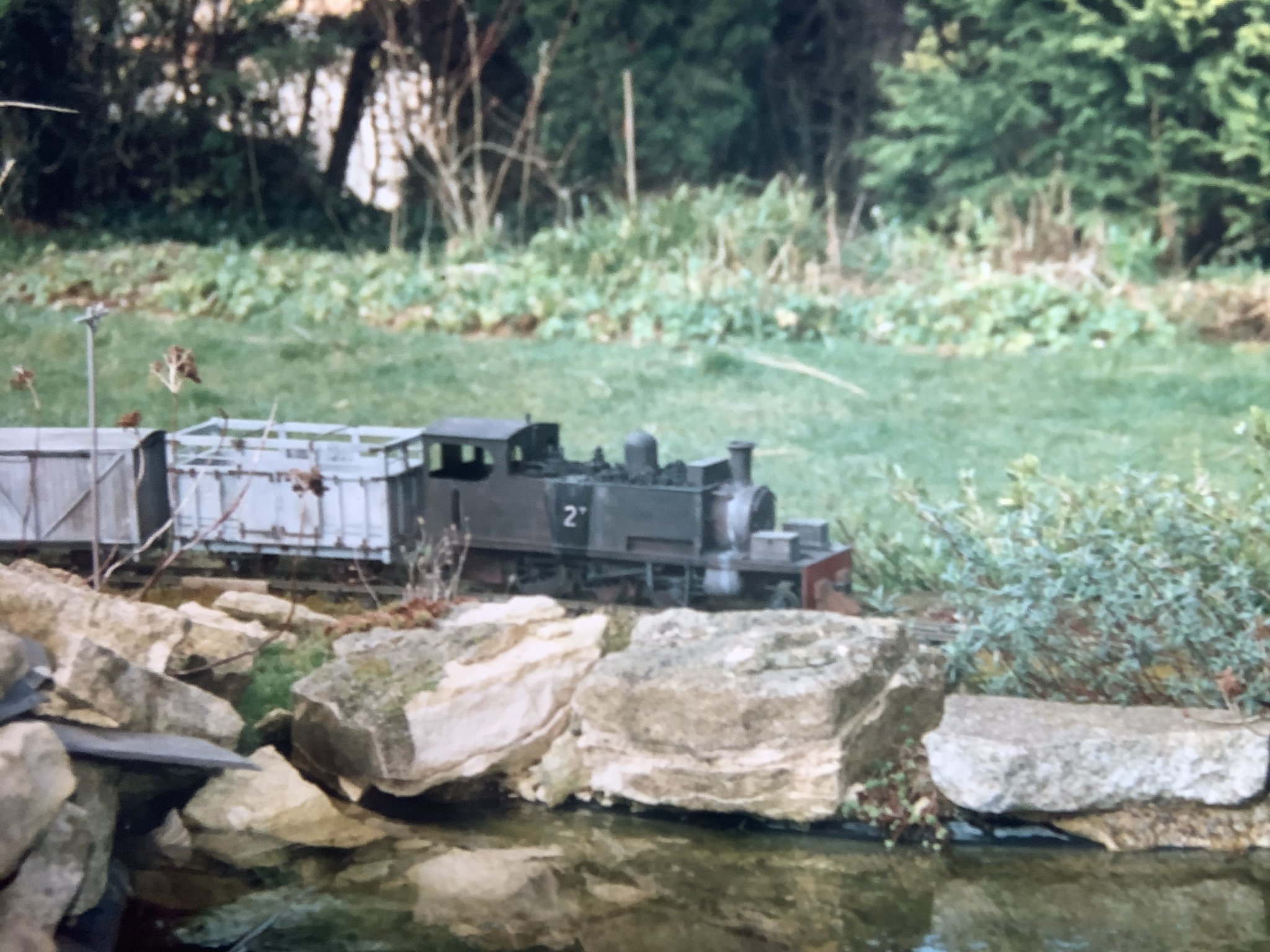 Now a few pics of the scratch built Walker Diesel. This was originally fitted with Essel Motors but these proved too power hungry for the 7.2 NiCad Pack of Sub C's (remember this has not been out of its box in over 20 years), it had also had a bit of a meltdown with a shorted wire so was being rebuilt with new Portescap Motors.
The hardest task on this beast was Milling the Air Vents, hours of work on the Mill. Narrowed bonnets were also a bit of a challenge. The majority of the chassis was Essel ready built parts so an easy job, just had to modify the Side-frames to match the Walker shape Plus add detail.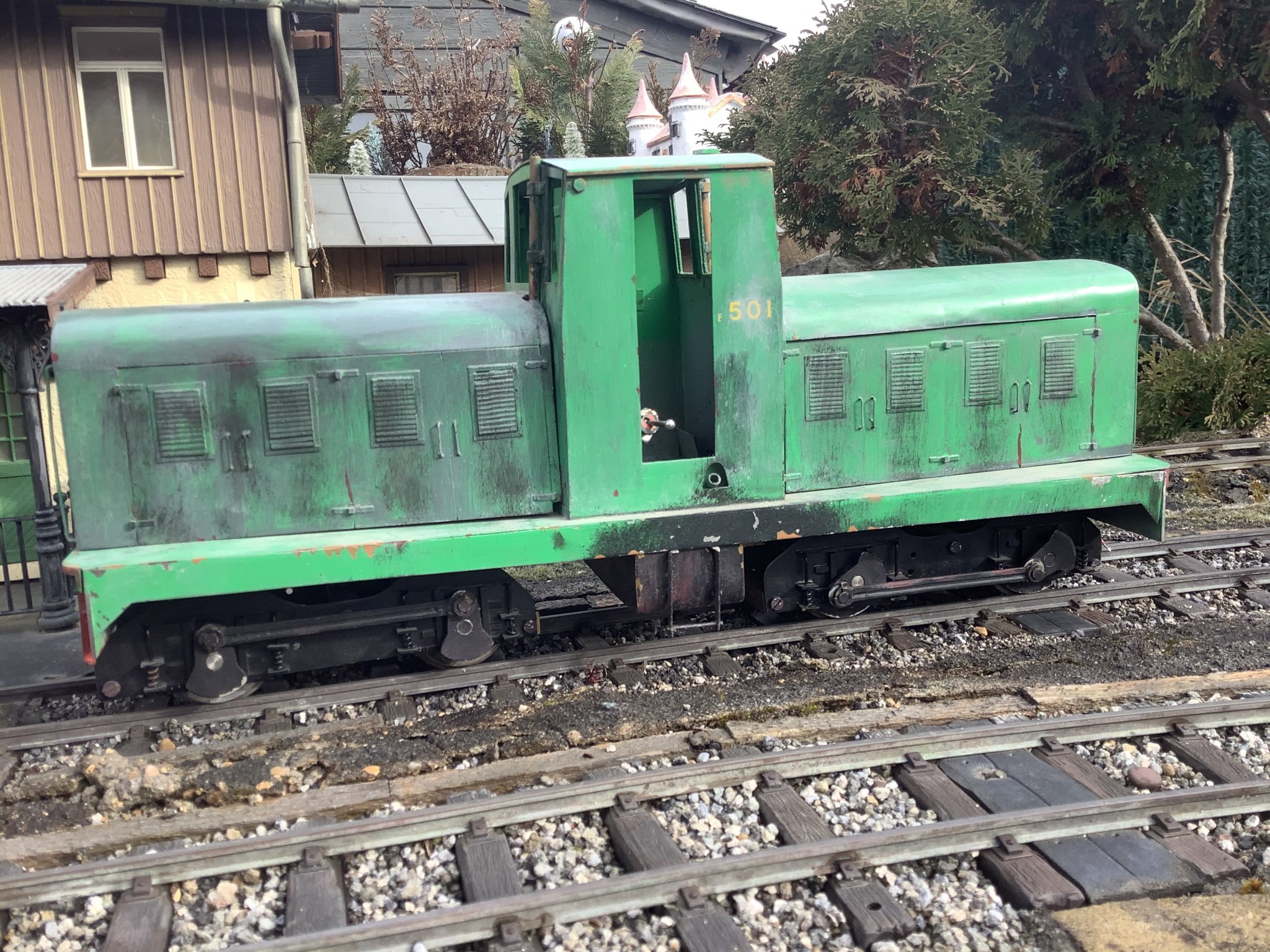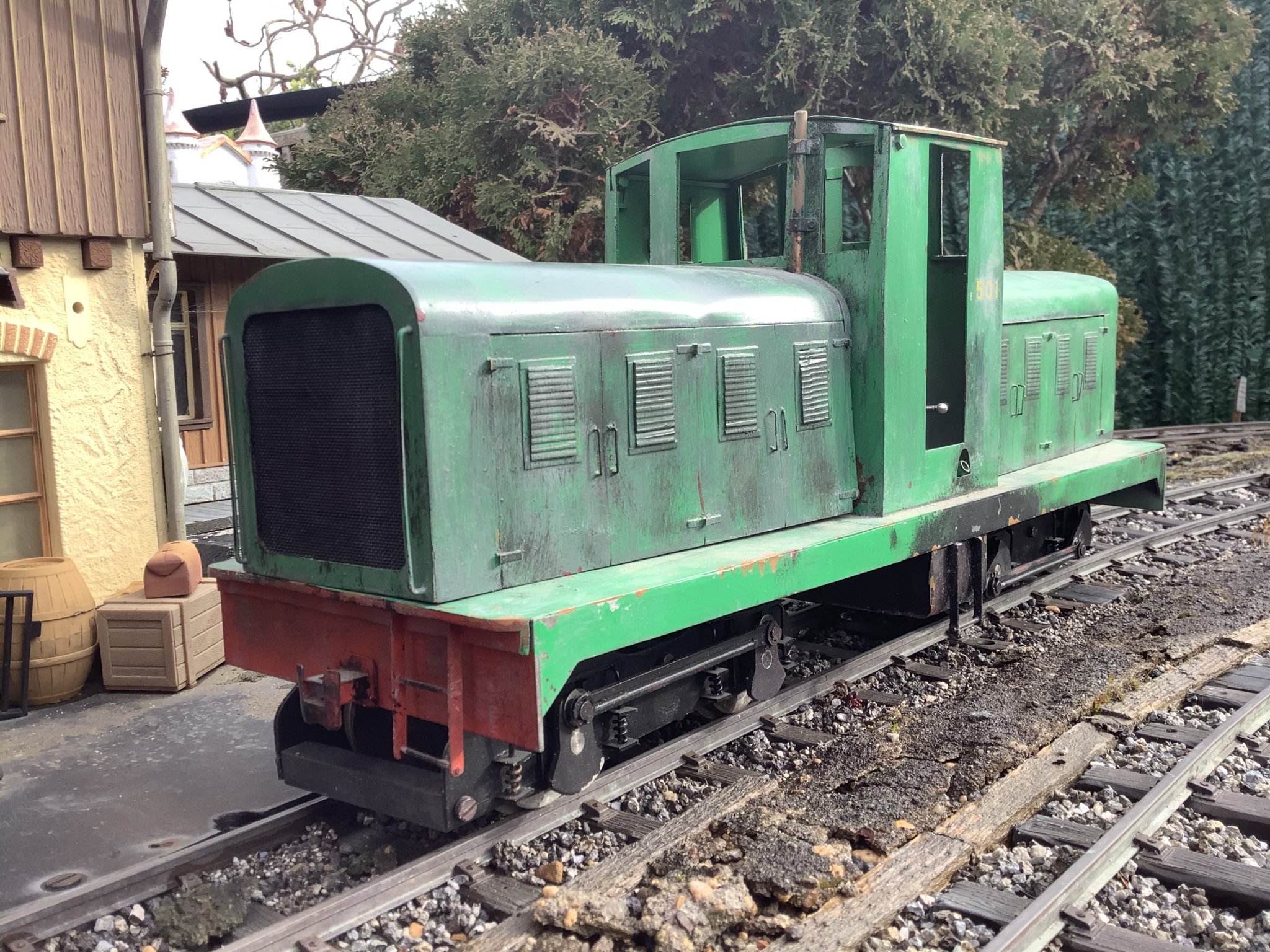 Here you can see the inside with the first of the Portescaps installed.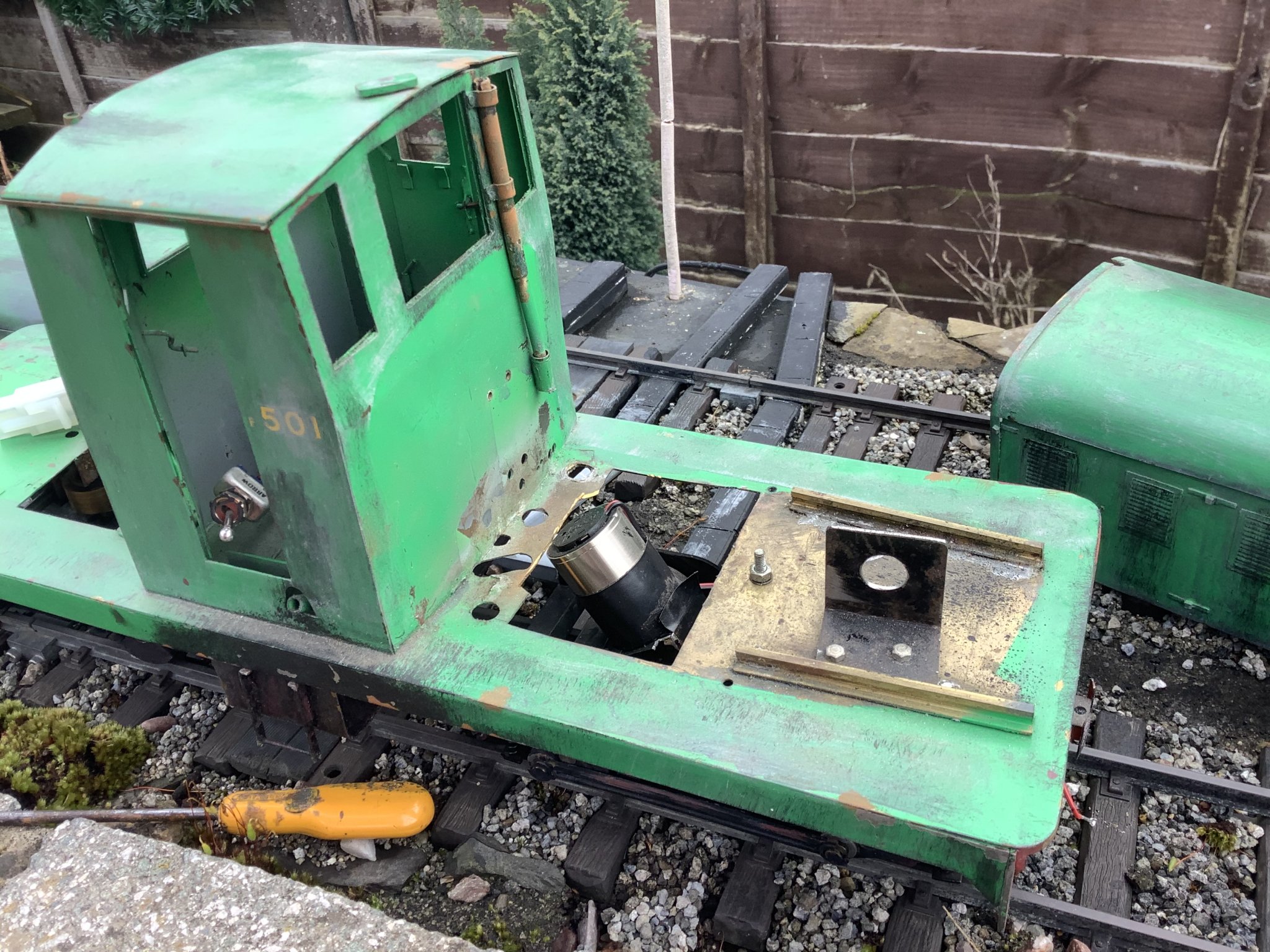 One of the Bogies showing its Wizzy credentials, actually these (there were 3 of them) were built in 1955. The 2095s from Austria that we all know and love from LGB as a prototype were built between 195i and 1962 so perhaps the Wizzy concept was a product of the 50's. Though I have seen earlier varieties.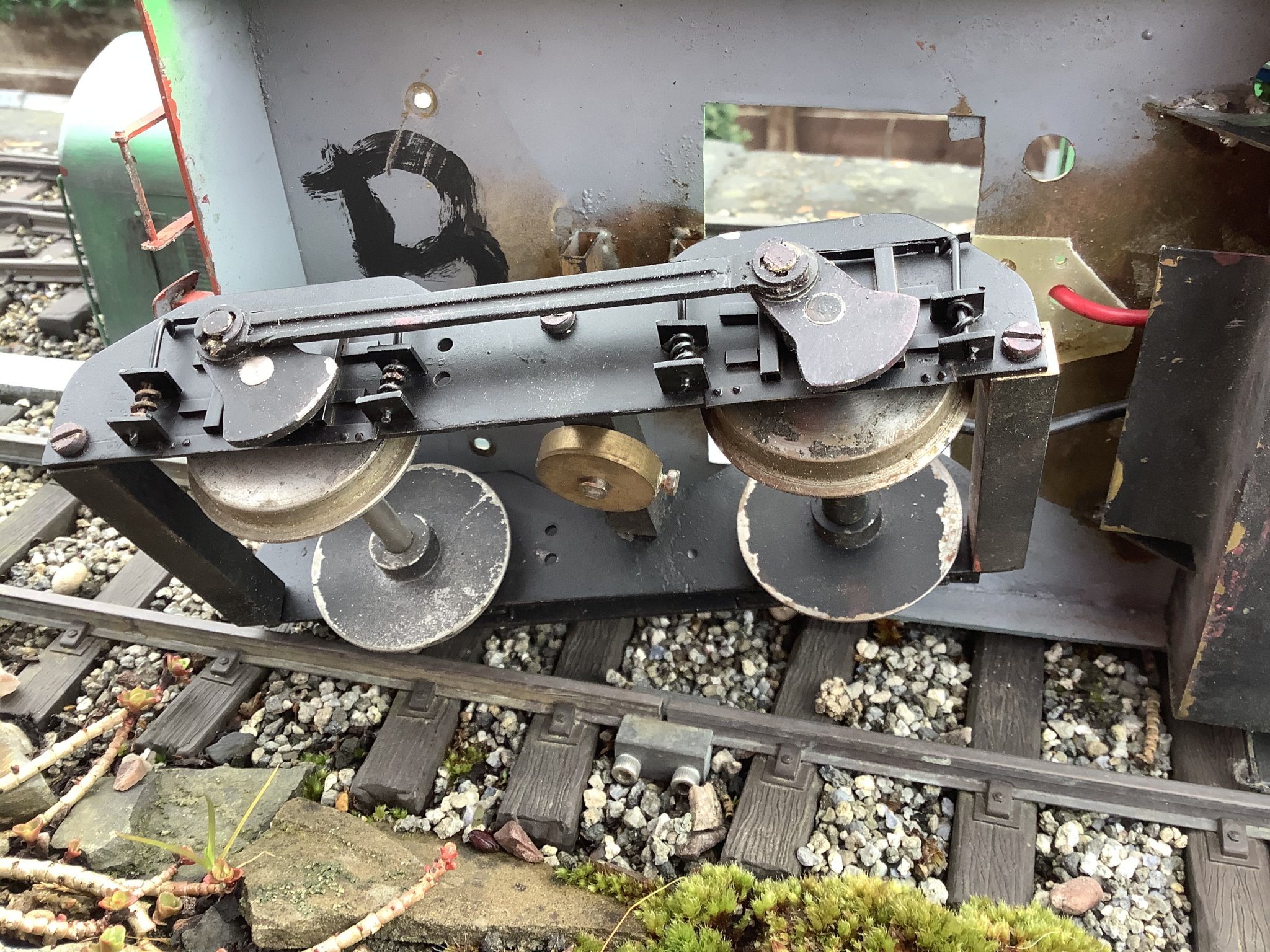 Here you can see the underneath showing how the bogies have been pivoted in differing ways to overcome dodgy track.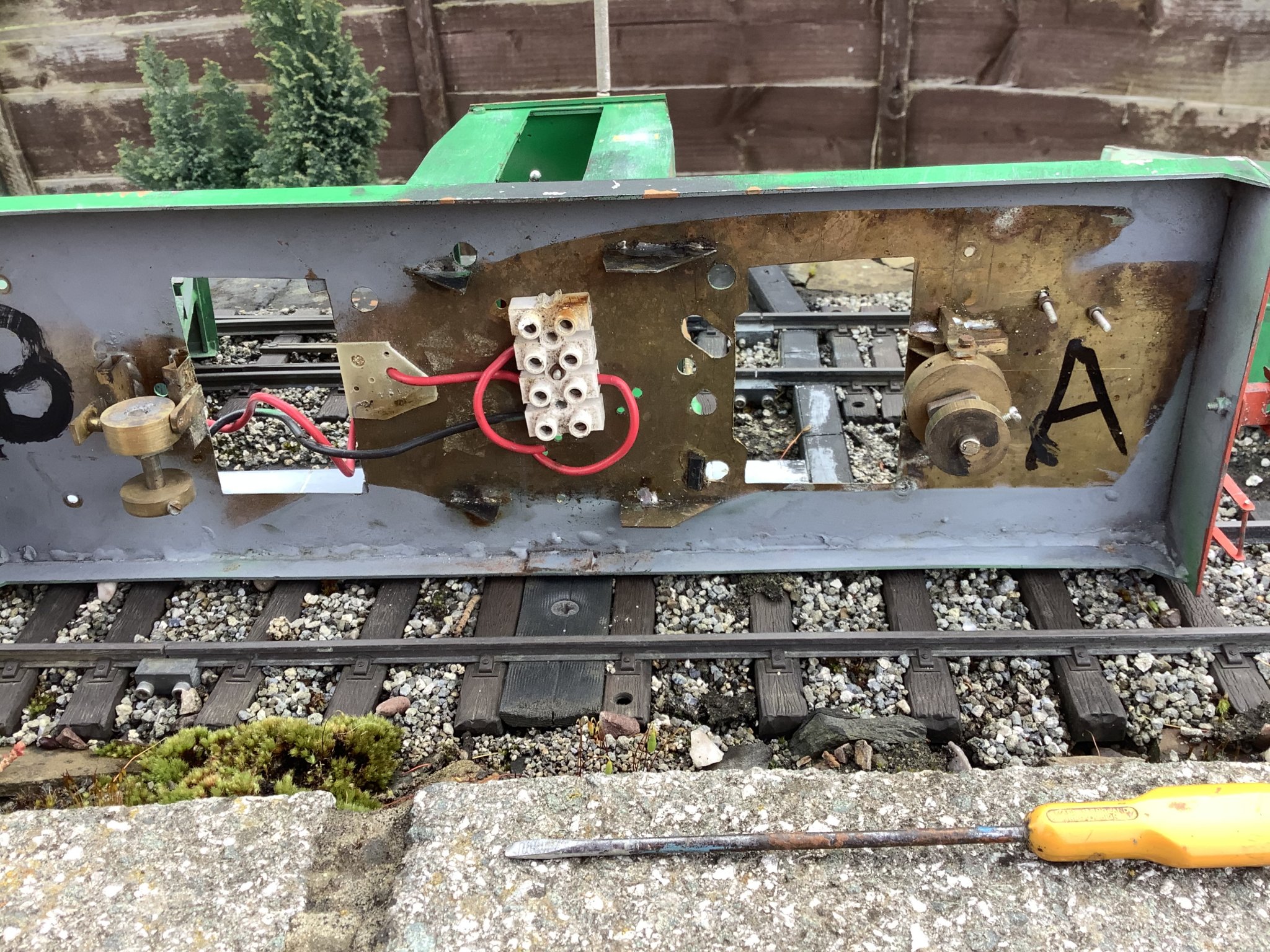 Inside one of the bonnets showing the shaped construction of the bonnet, note all the differing bits of available metal has been used to replicate a final job. Plus Aircraft Wing type construction to represent the complex curves.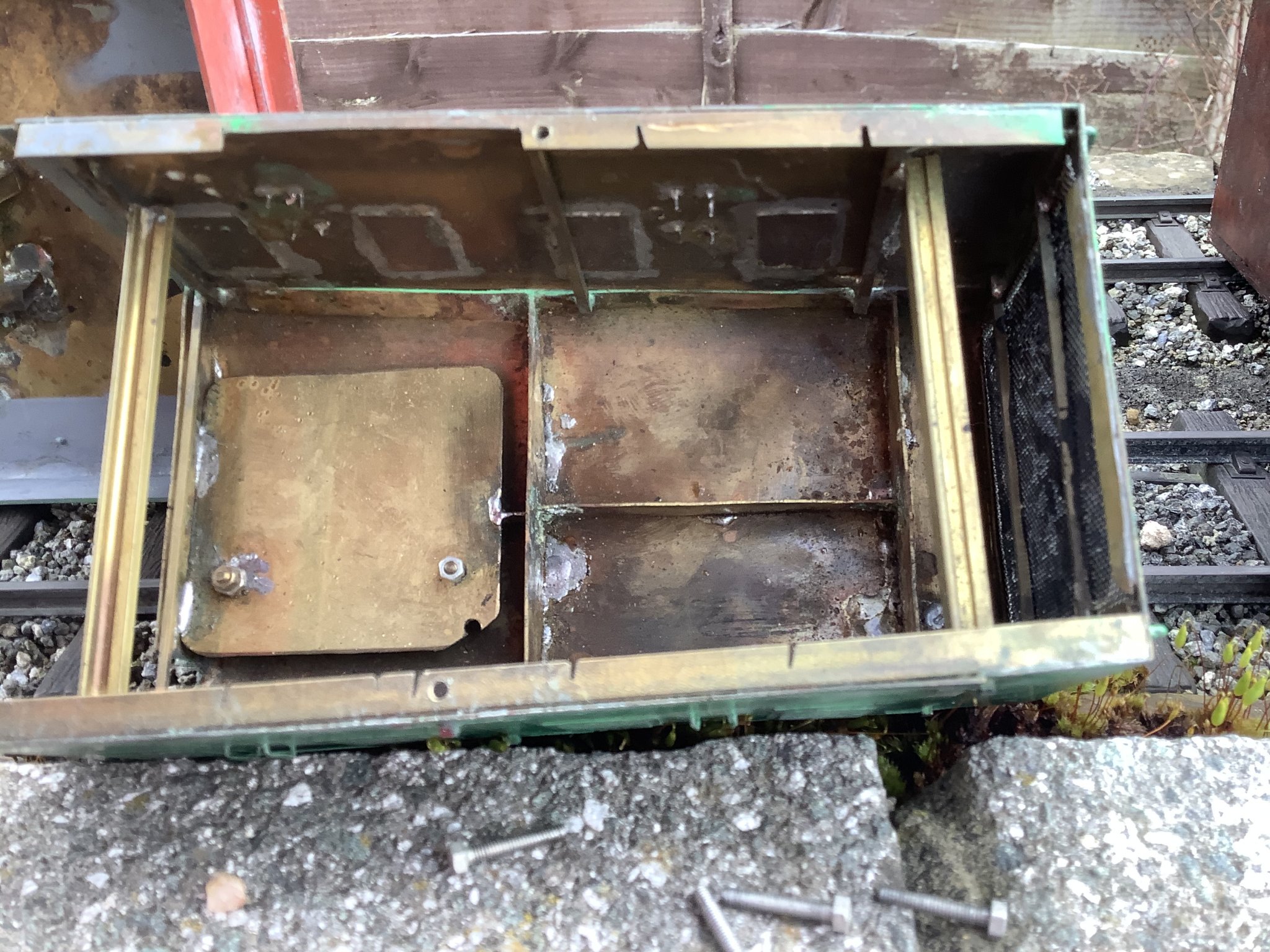 Both bogies together, note 1 only has had its motor fitted. The wheels, axles, spacers and side frames are Essel parts.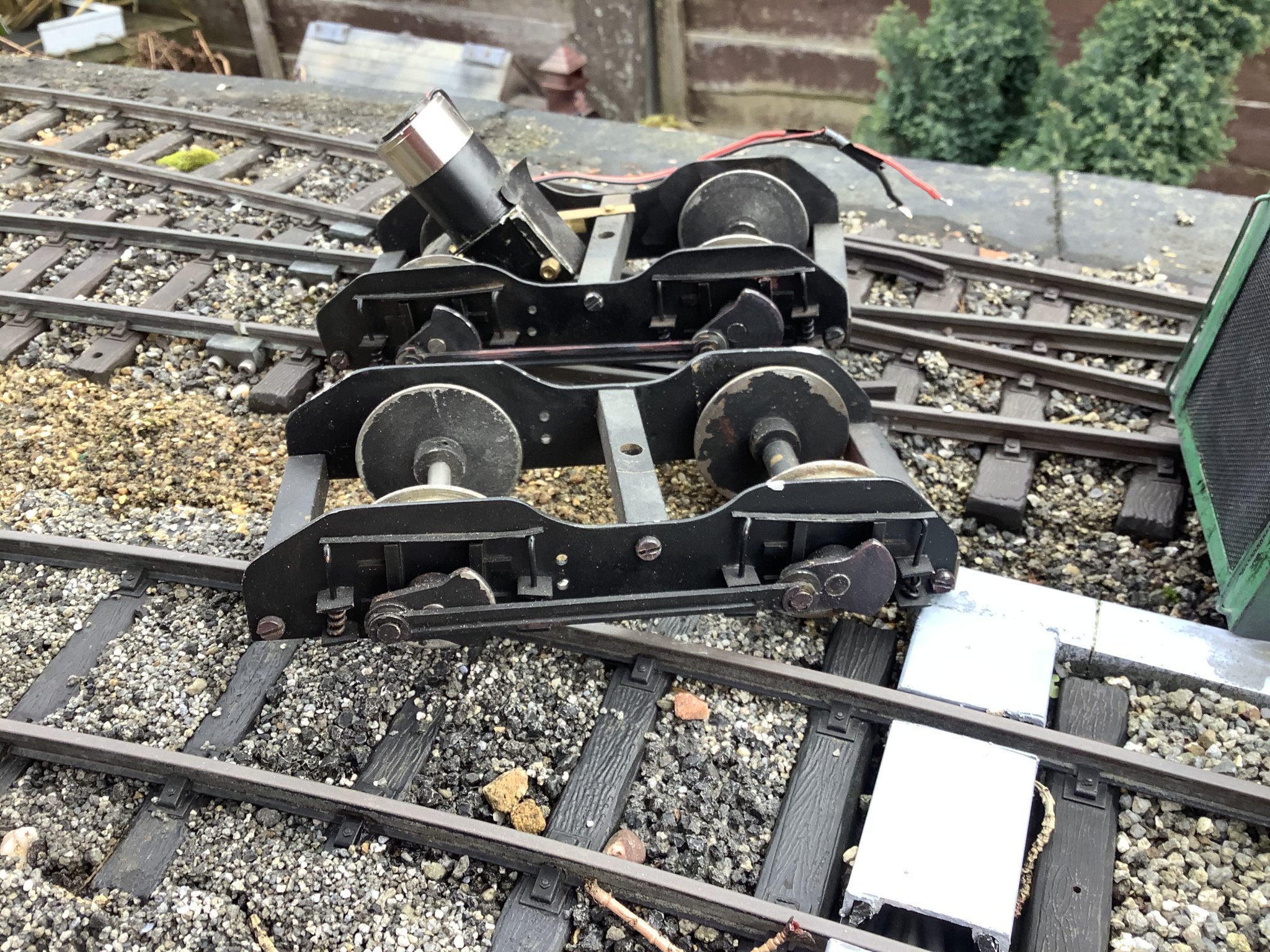 My wiring Diagram of the day including the Control Board using a hand twiddled Pot. These days I would be using Fosworks RC setup, a MLS Sound Card and NiMh Batteries. This setup would be a simple job to fit these days. Oh how times have changed for us Battery people.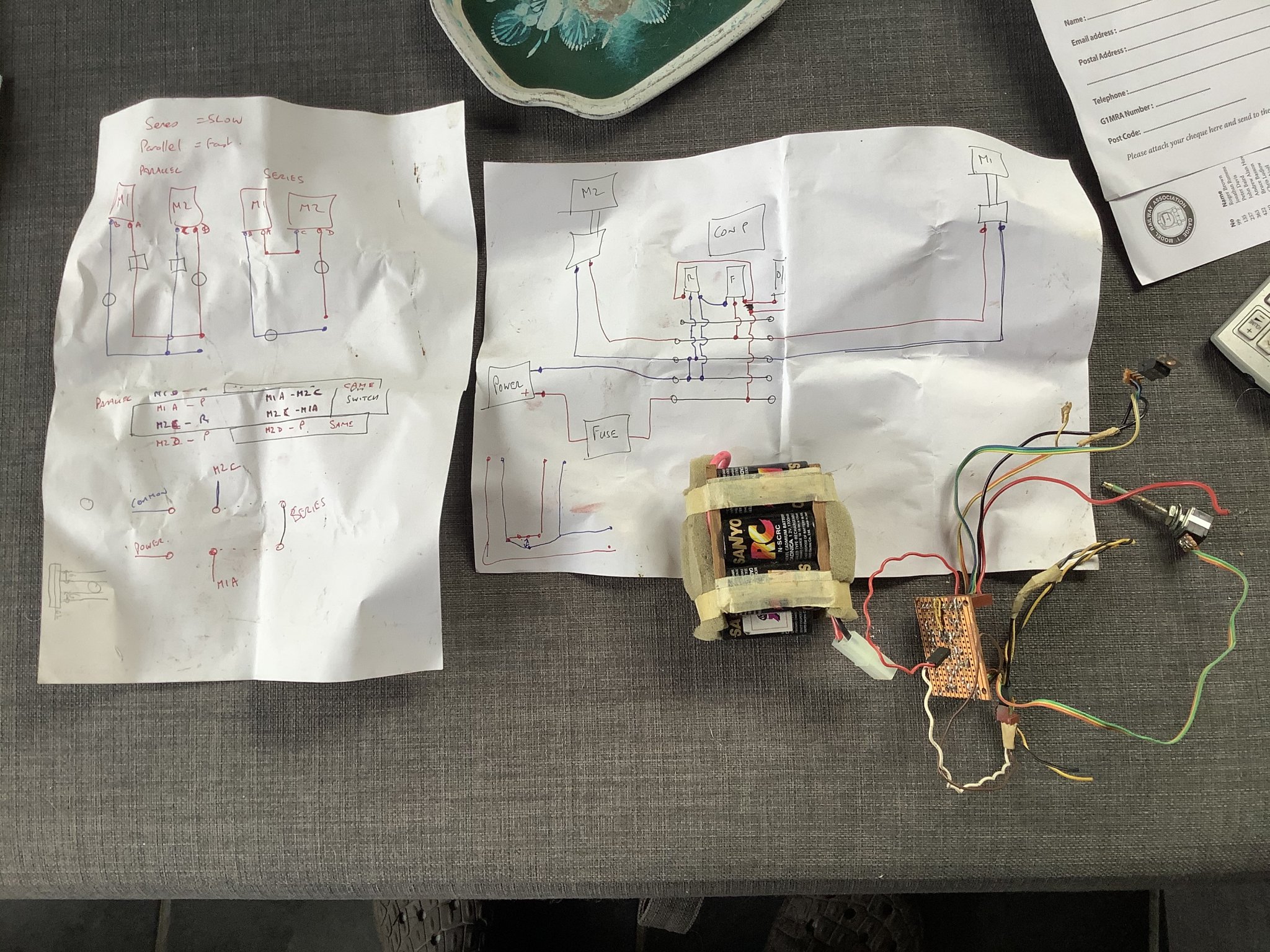 Last edited:
17