BakerJohn
Baker, Modeler, Flour Ambassador
Does anyone recall the boxcars I'd purchased off evilBay a few months ago? Allow me to refresh your memory...
There's the brown Boston & Maine that came with crappy wire grabrails, a melted brake line, bad trucks & couplings, and needed some paint touch ups.
There's the orange Santa Fe Refer with flimsy rubbery grabrails, a broken brake wheel, a repainted catwalk, and the same couplings.
Finally there's a blue Virginian which all around is a good boxcar, but it doesn't fit my theme.
The plan was to replace all boxcars' couplings & trucks, replace grab rails on the B&M and SF along with the brakelines, paint where needed, and reletter the Virginian.
Today, after a few months of doing nothing, I finally started the process.
The B&M is done! Well, almost. The step that goes on one end of the car is missing still. I'd ordered it along with everything else and they sent me the wrong piece.
Before & After Pics...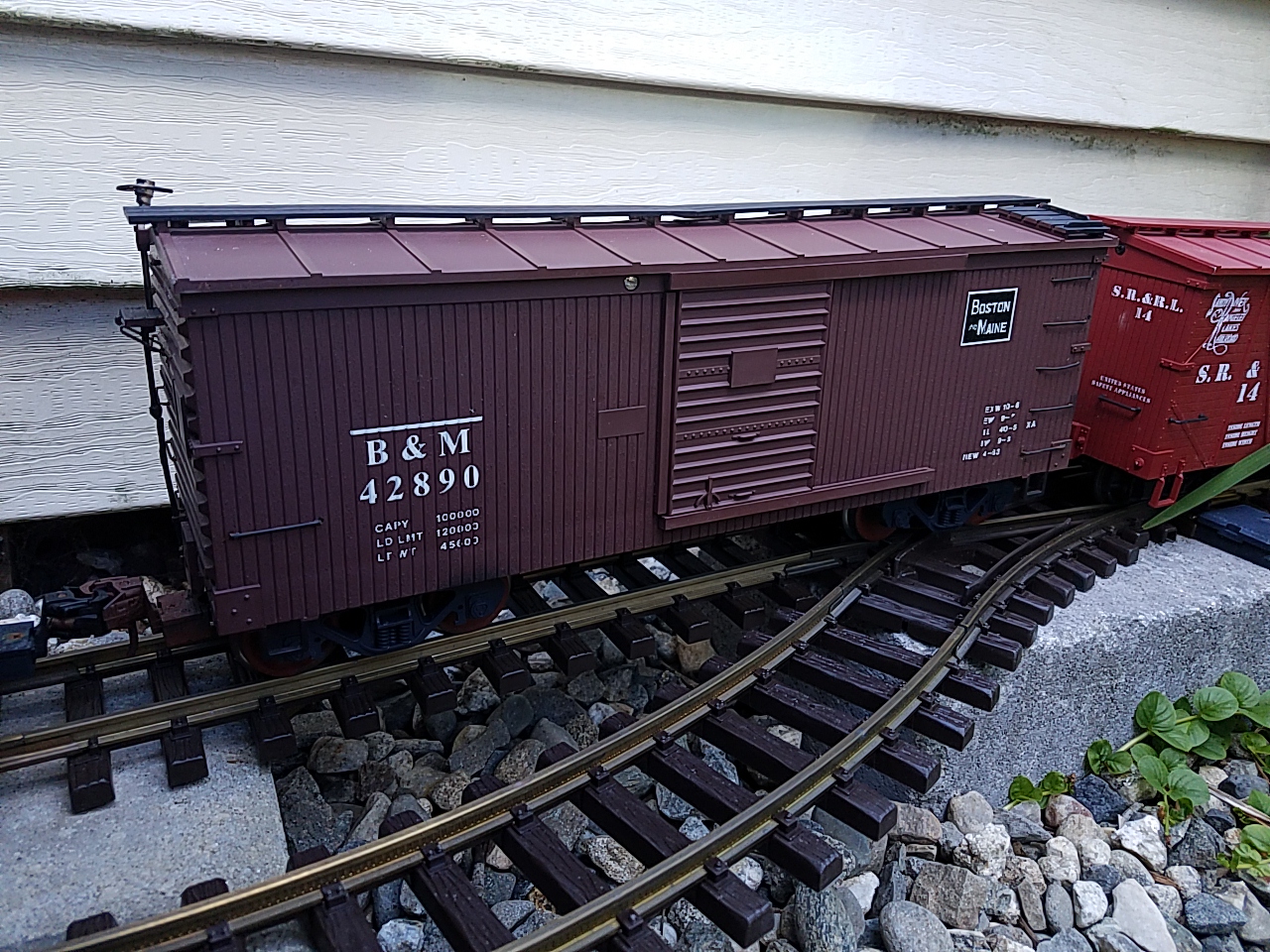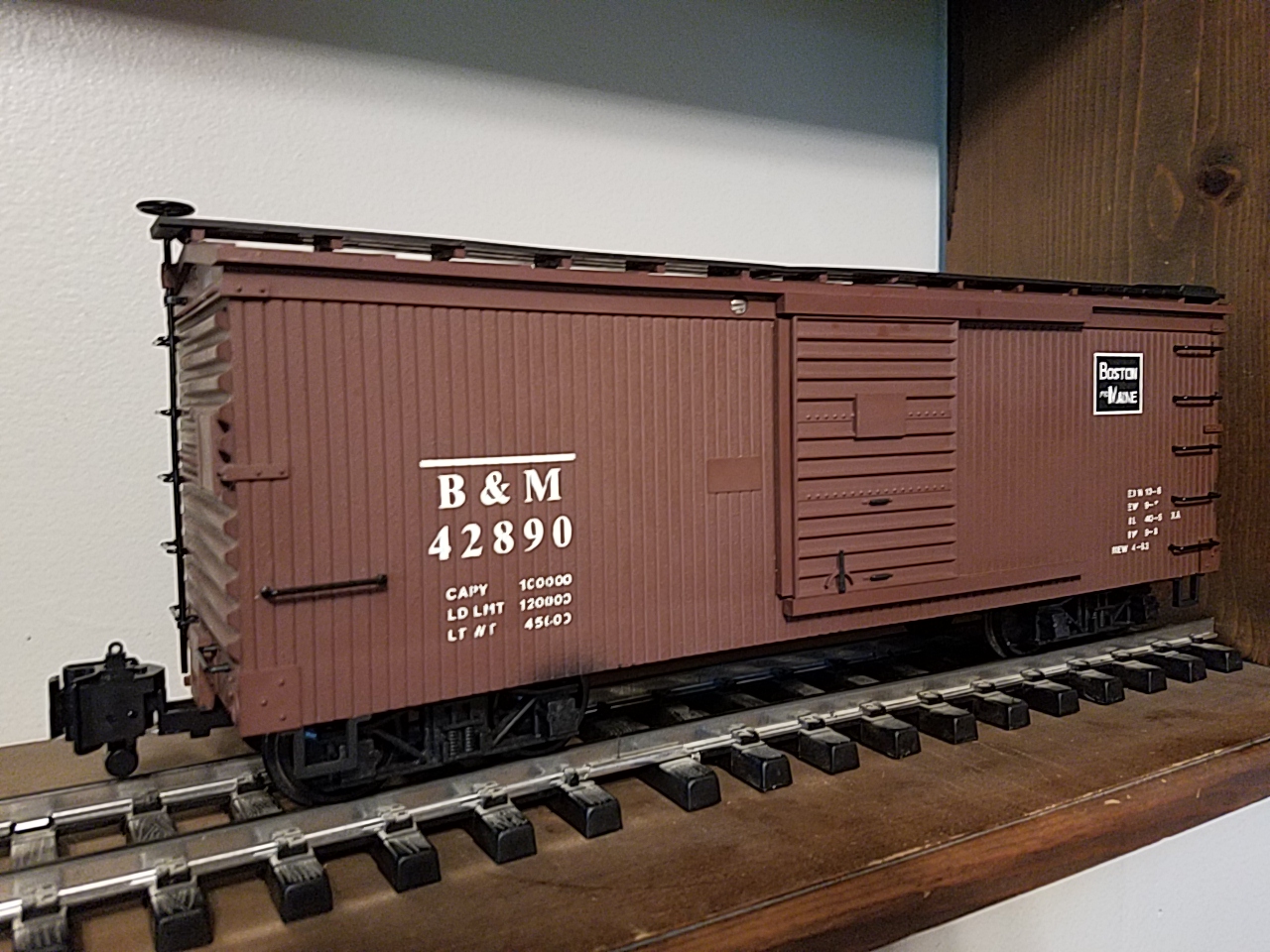 Ultimately, with this car, I replaced all the grab rails along with the brake rod and wheel. I touched up the paint on the catwalk as well as each step at the corners of the boxcar and decided to paint the door handles on either side of the boxcar as well. The trucks are from my USAT boxcar. They work for now but I'll need to get a few sets of good trucks for the other two cars. All this car needs is the step that goes next to the brake line on the end of the car.
All I really did to the SF boxcar so far is take it apart and paint it. I also painted the catwalk black instead of the grey it came as. It looks much better!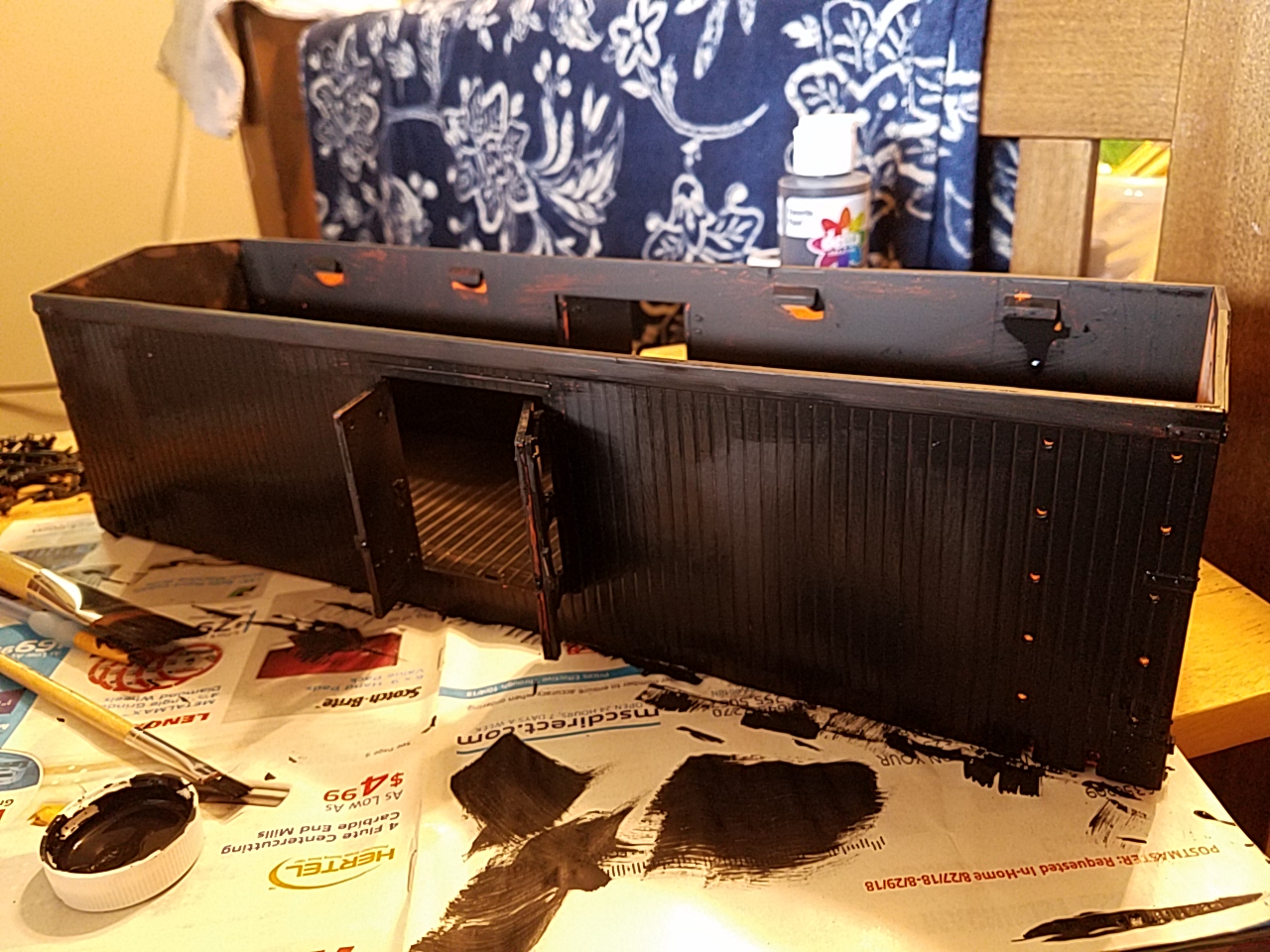 Ultimately this refer will become a B&M Milk transport. Technically it's the wrong style for the reference photo I am using, but I'm okay with that.
I haven't really done anything to the Virginian yet. I'm trying to scrap the lettering off, but it's not going very well. I may just paint over the whole thing with a similar blue, though I was really hoping I wouldn't have to repaint that one...