JimmyB
Semi-Retired; more time for trains.
I recently made a purchase of some sugar cane wagons and molasses wagon, nicely built in metal, by R&D Industrial Model Makers PTY LTD, which i understand is (was) an Australian company.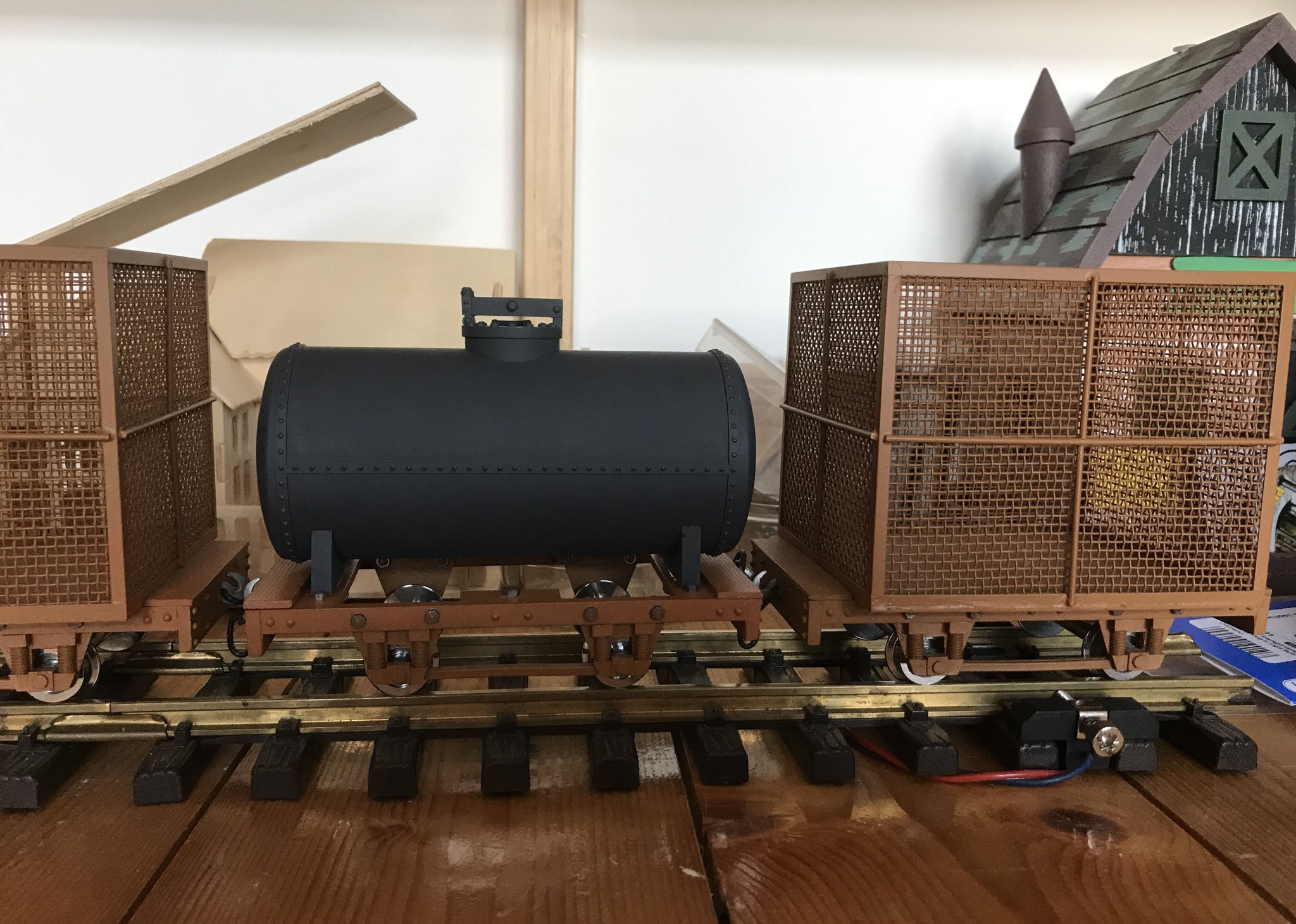 This will hopefully connect to my new (when delivered) Roundhouse Fowler, however the coupling are what look like UK standard gauge 3 link (with two links) couplings. These do not look correct, looking for advice on what would be more suitable.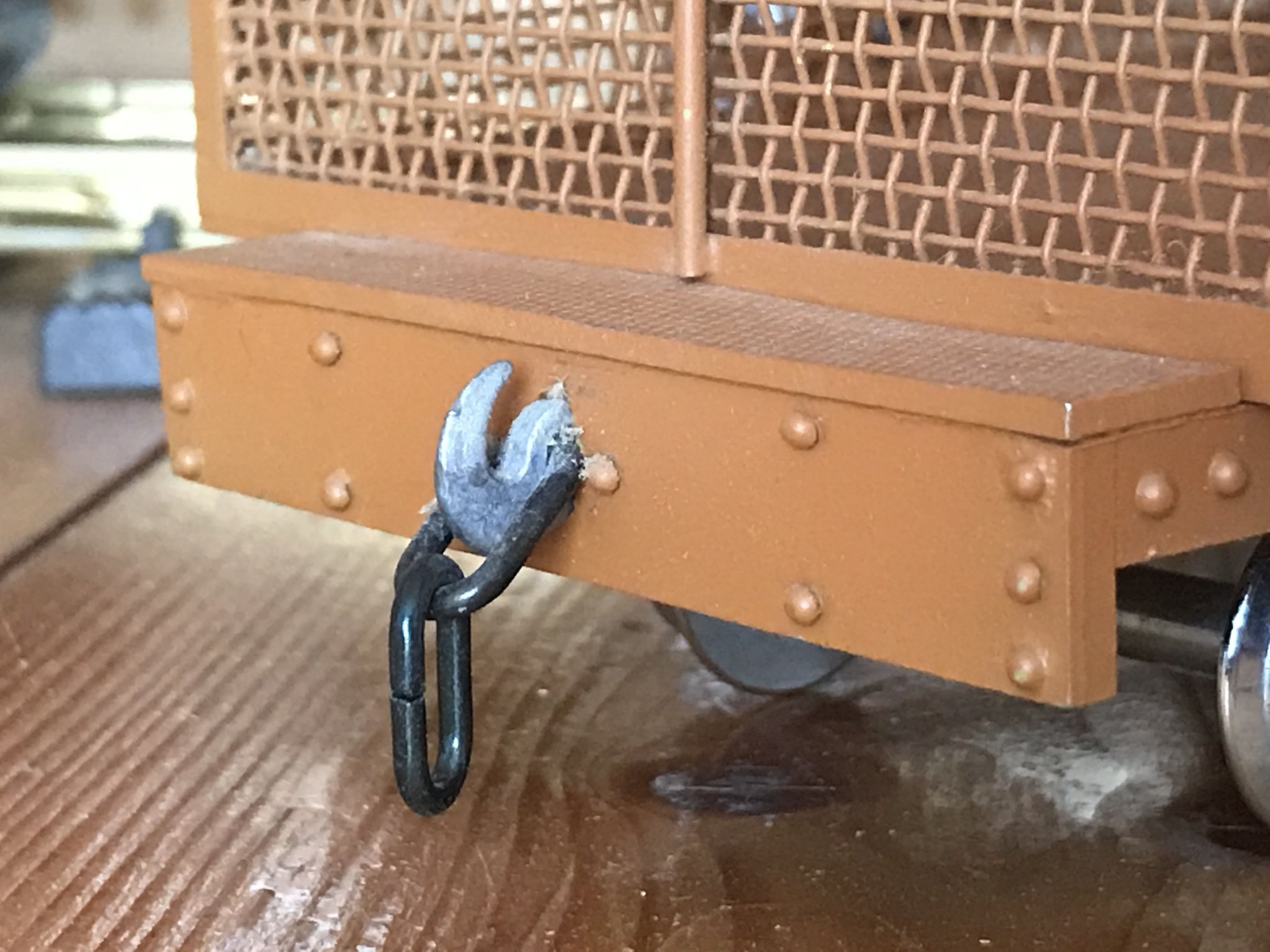 2