idlemarvel
Neither idle nor a marvel
Just bought one of these 2nd hand via eBay from Rails of Sheffield. The model is immaculate, hardly a fingerprint. From the factory these are analog with 6-pole DCC interface. The previous owner had installed a decoder (decoders) unspecified on address 8. When I opened it up I found this ball of spaghetti: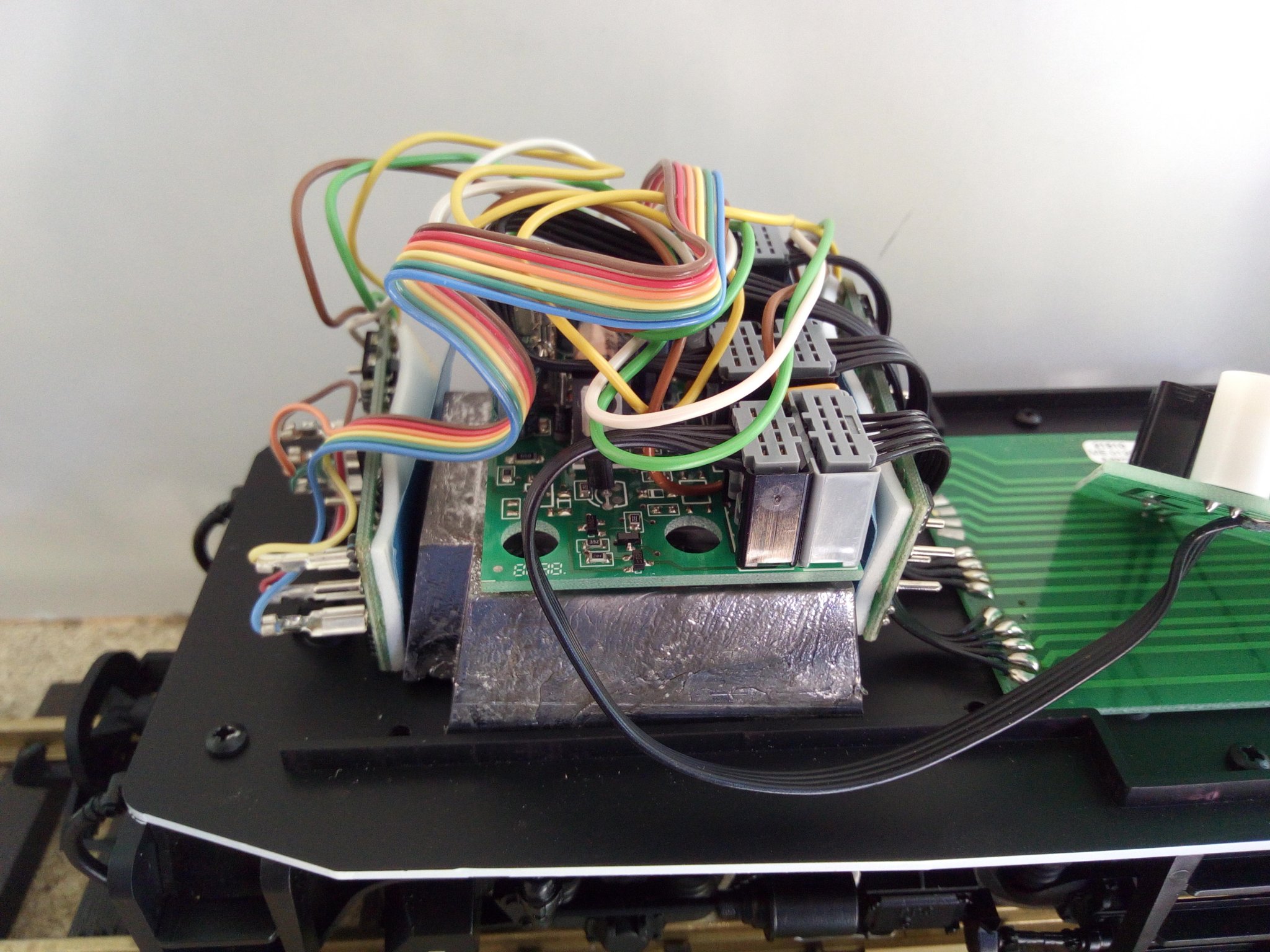 There are two LGB 55020 decoders, one attached to the track and motor pins and the 6-pole interface (that rainbow coloured ribbon cable), and the other just to the other set of track and motor pins. They work (loco moves, lights come on) but it sounds like this:
What on earth? I assume it is the decoders forcing the motors to make this racket. AFAIK back EMF is off (CV54 = 0) but does anyone have any other suggestions?
I have an analog controller so I'm going to remove the decoders, set the DIP switches back to analog and see if it makes the same racket in analog mode. I hope not. If they are quiet in analog mode I will replace the 2 x 55020 with an XL.
I hope I can fix this as otherwise the loco is as good as new.