So,still furloughed untill at least July work on the garden layout has motored along.
A bit of detailing will see things more or less finished for this year.Next year will likely see it extended quite dramatically once the planned area gets flattened off ready.
i ve basically got three areas plus the Main Street and station area,
the lake area with waterside buildings.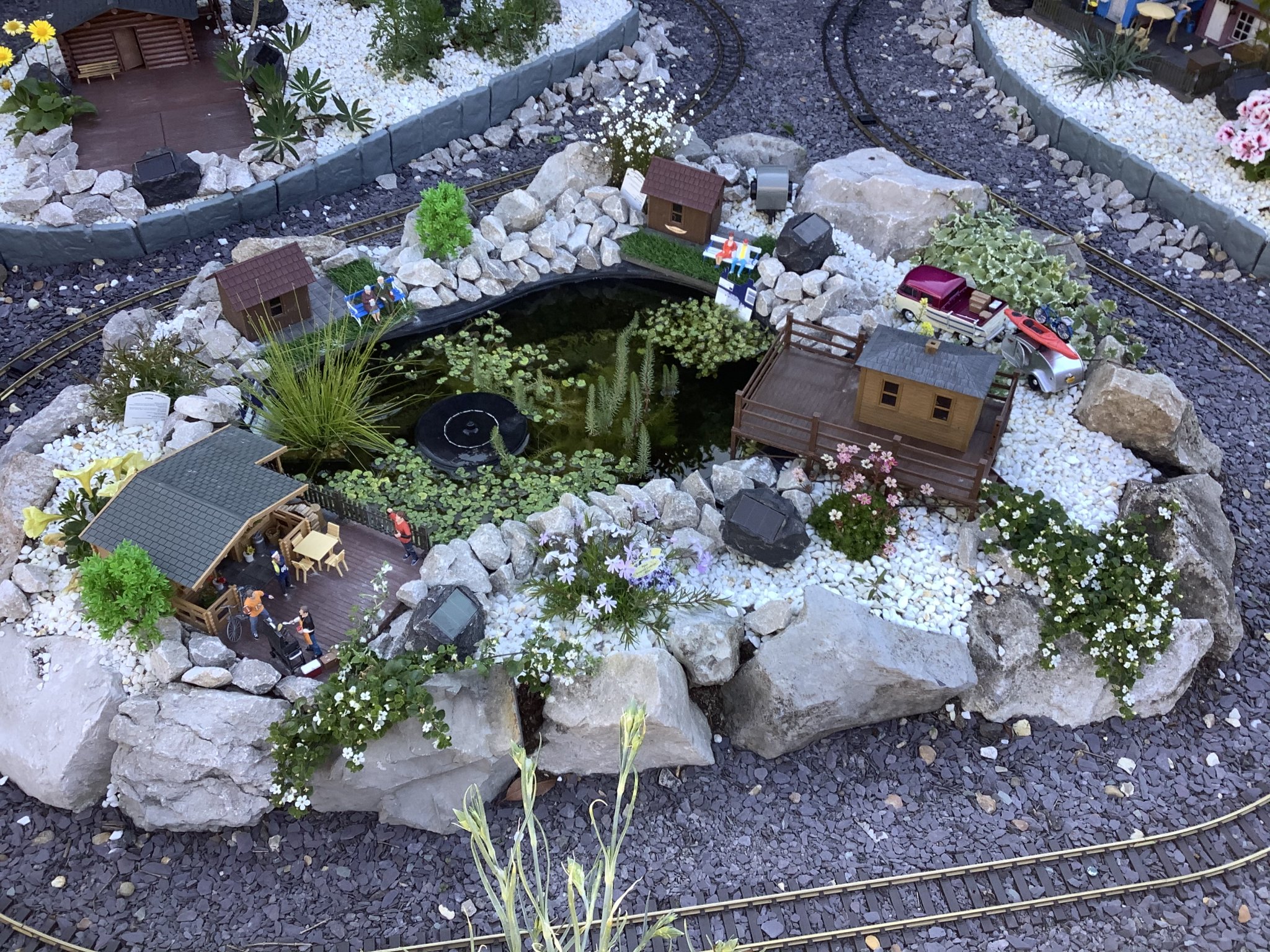 the allotments area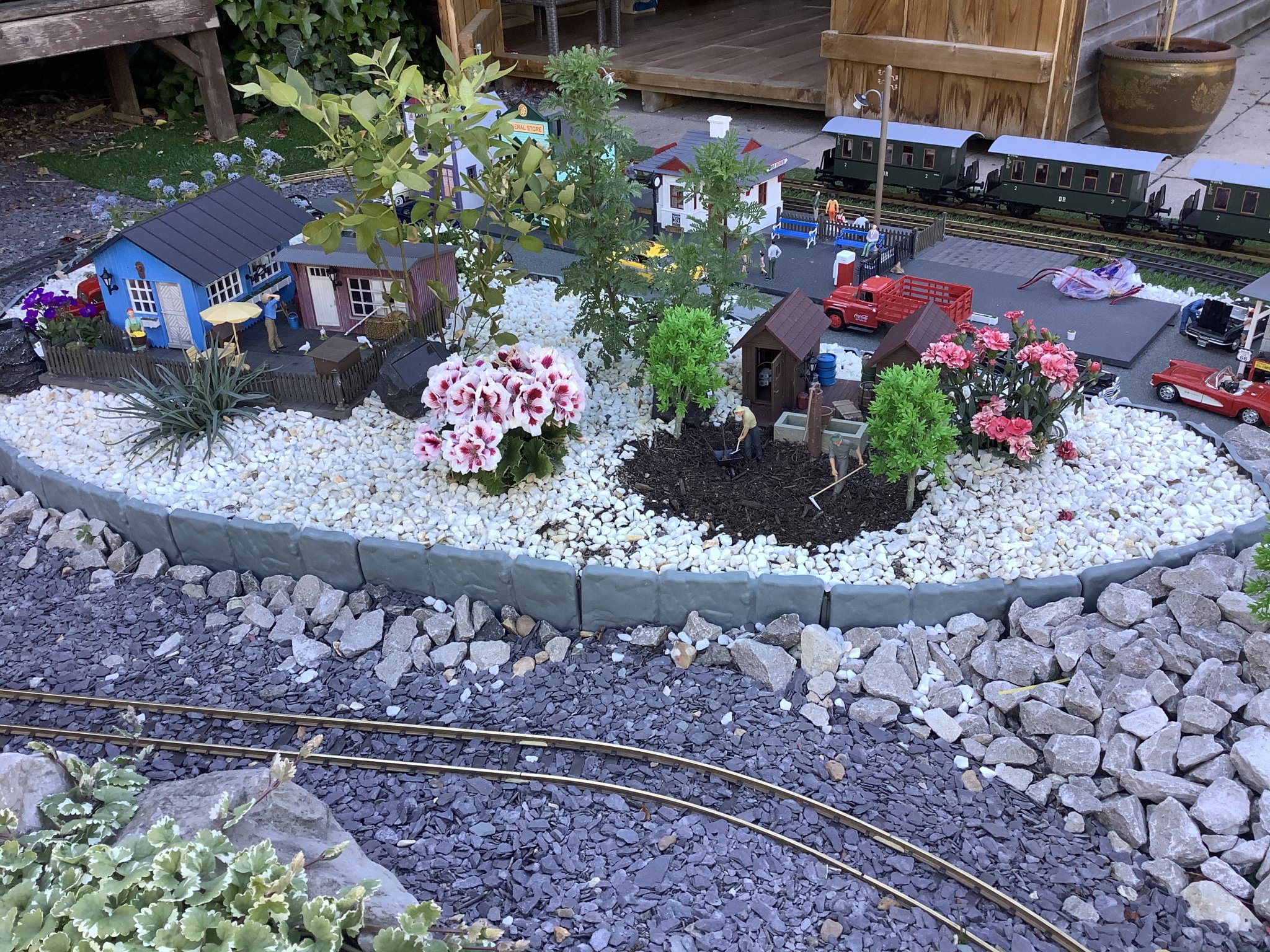 the Main Street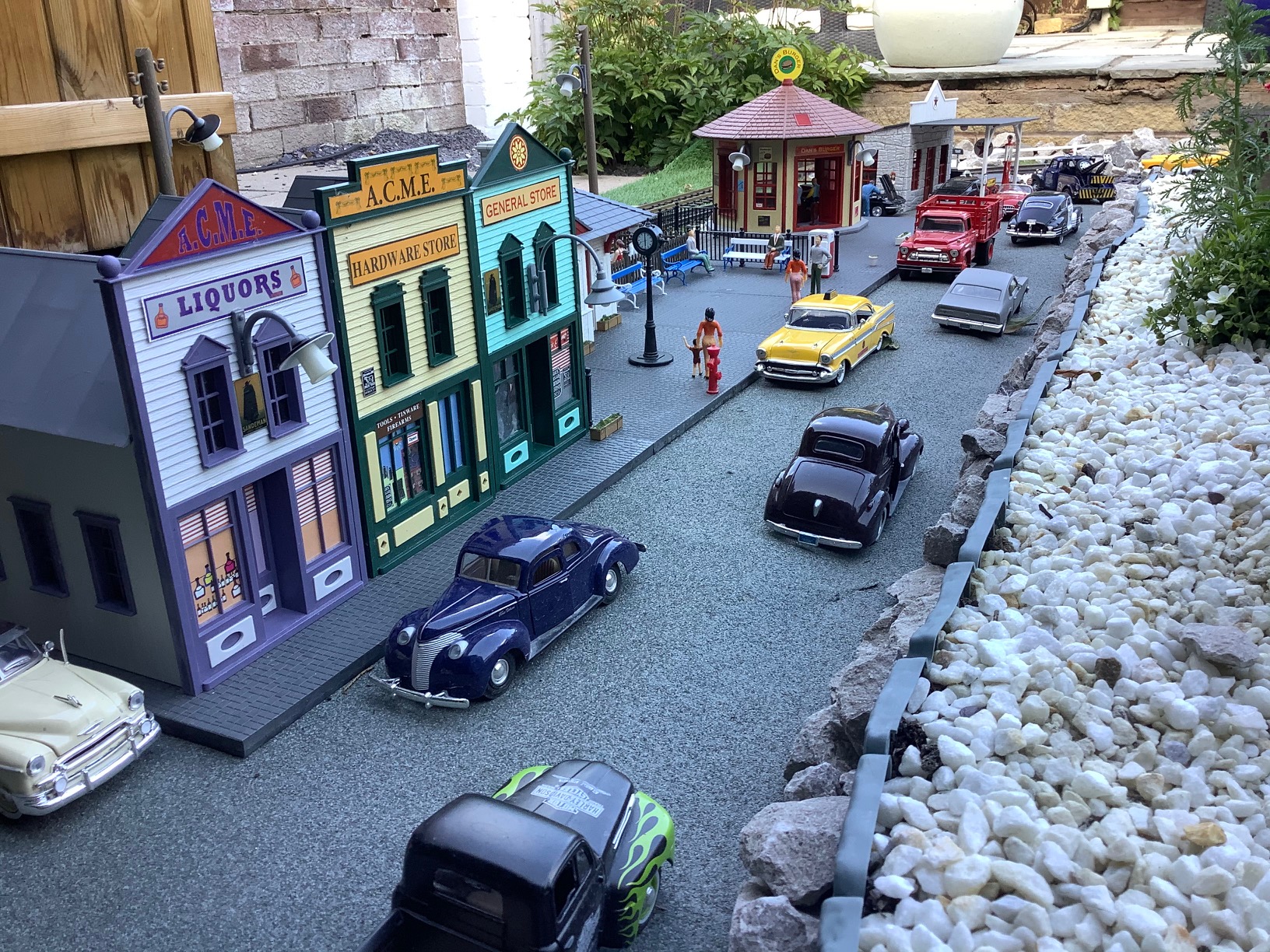 the resting place and castle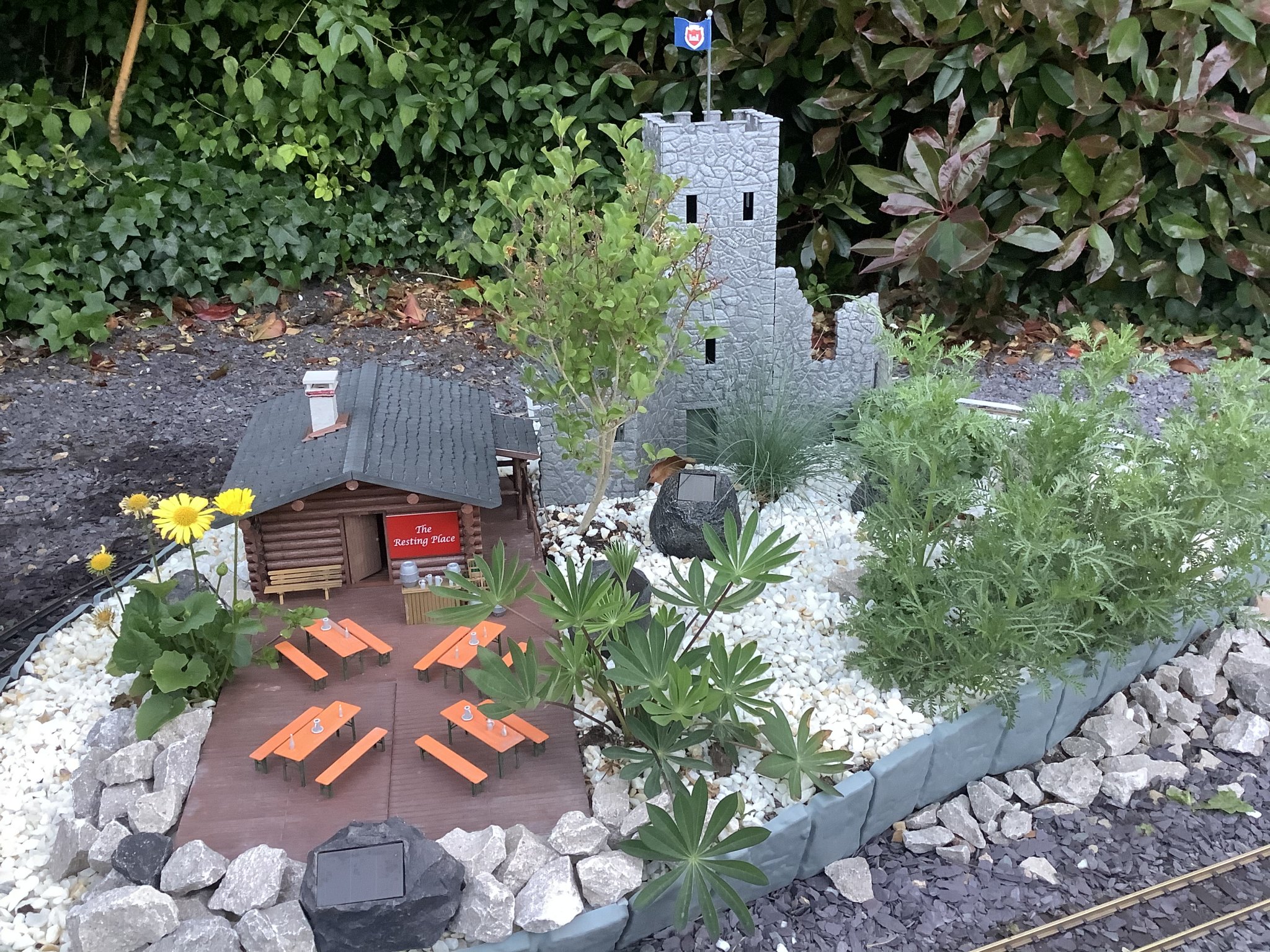 burgerbar and founTain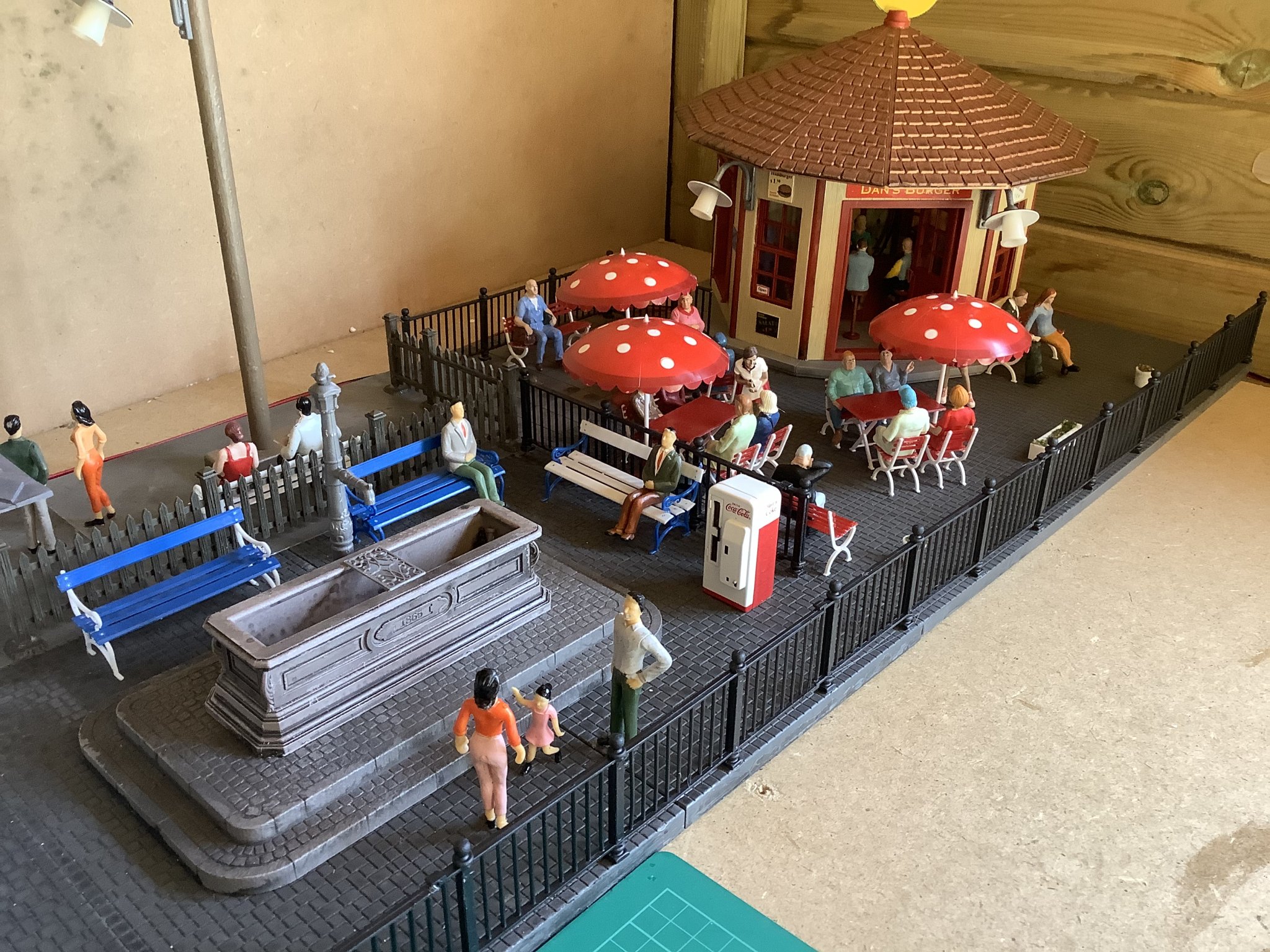 Overall view
main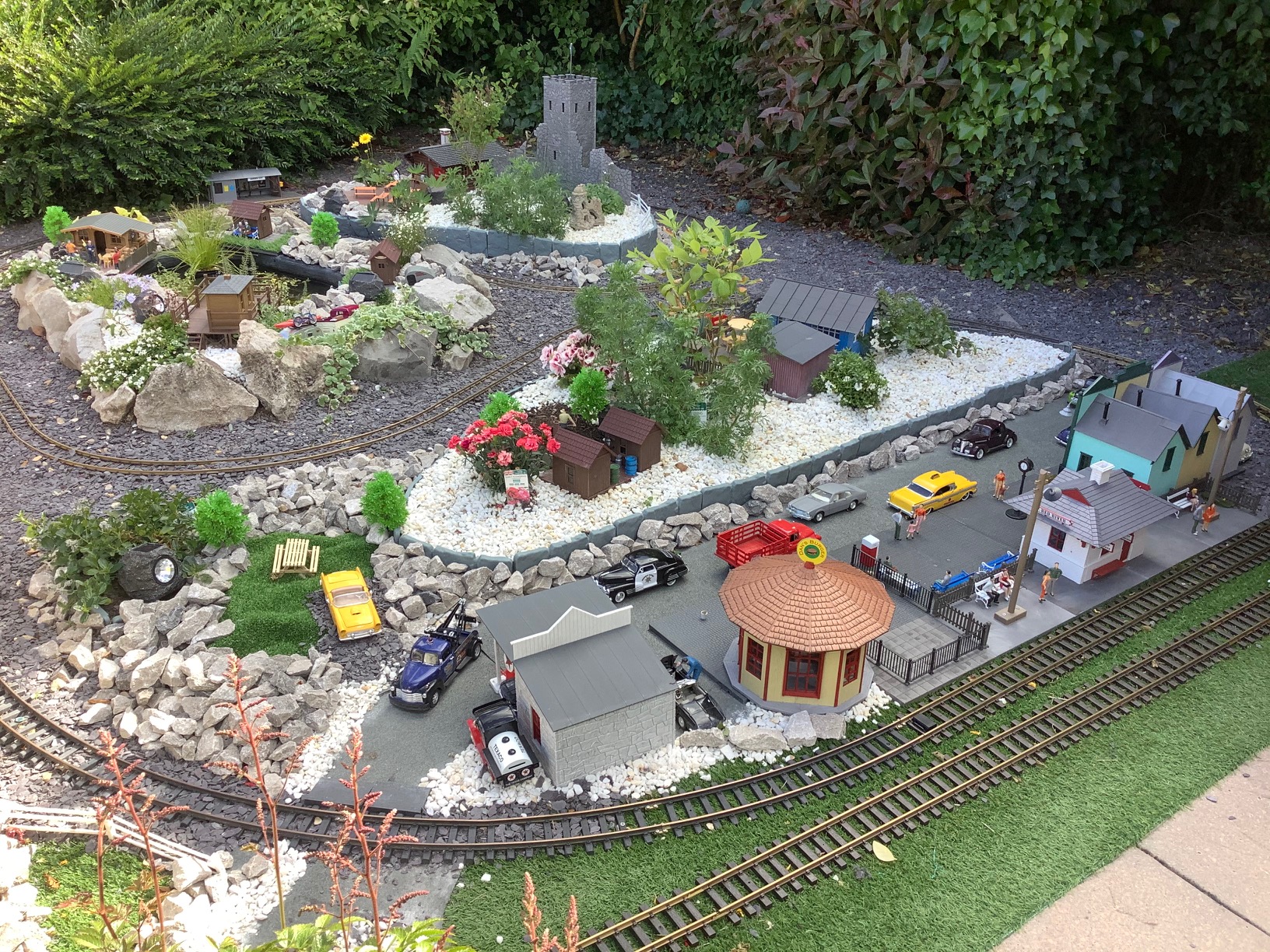 street and station at night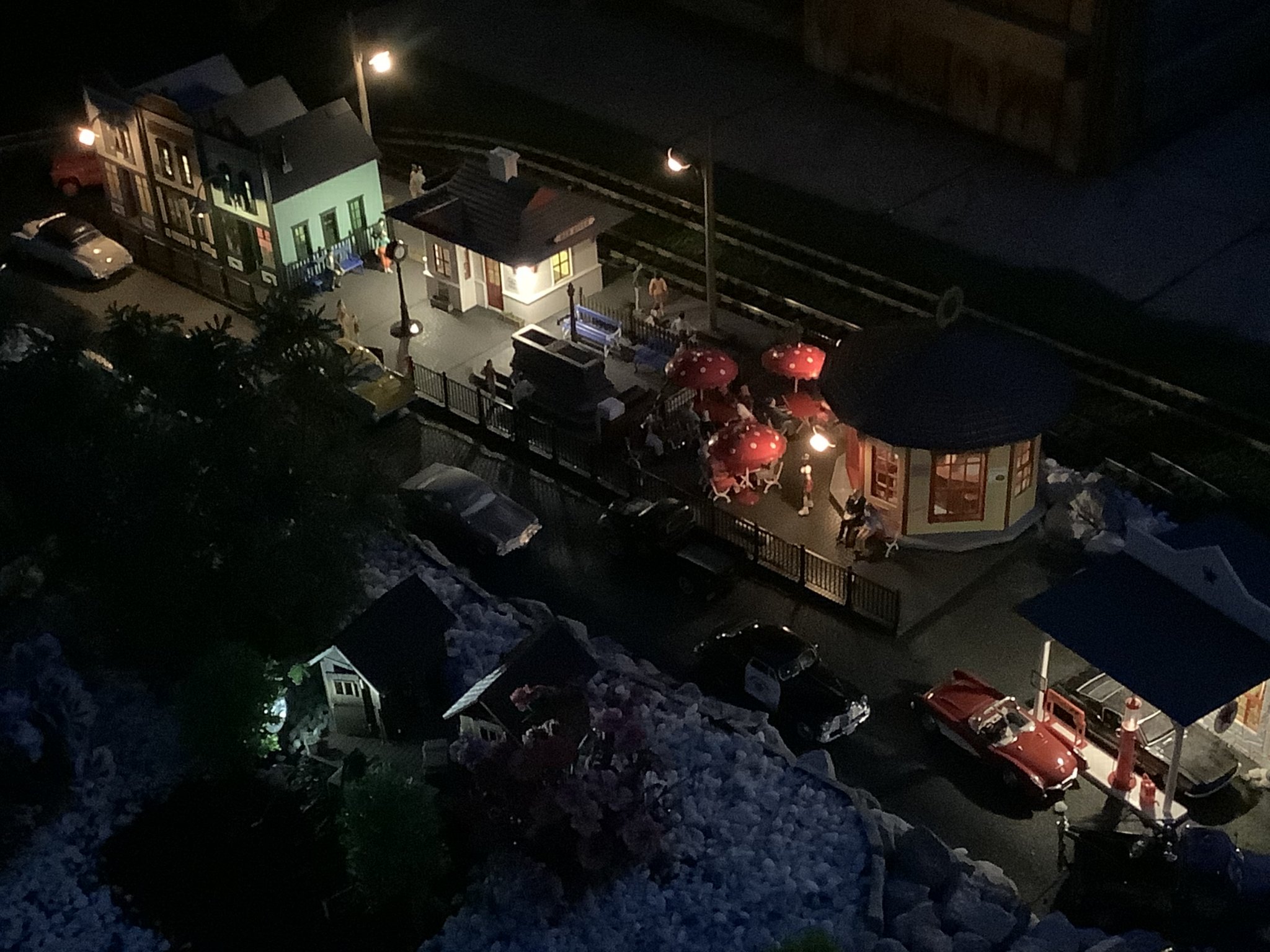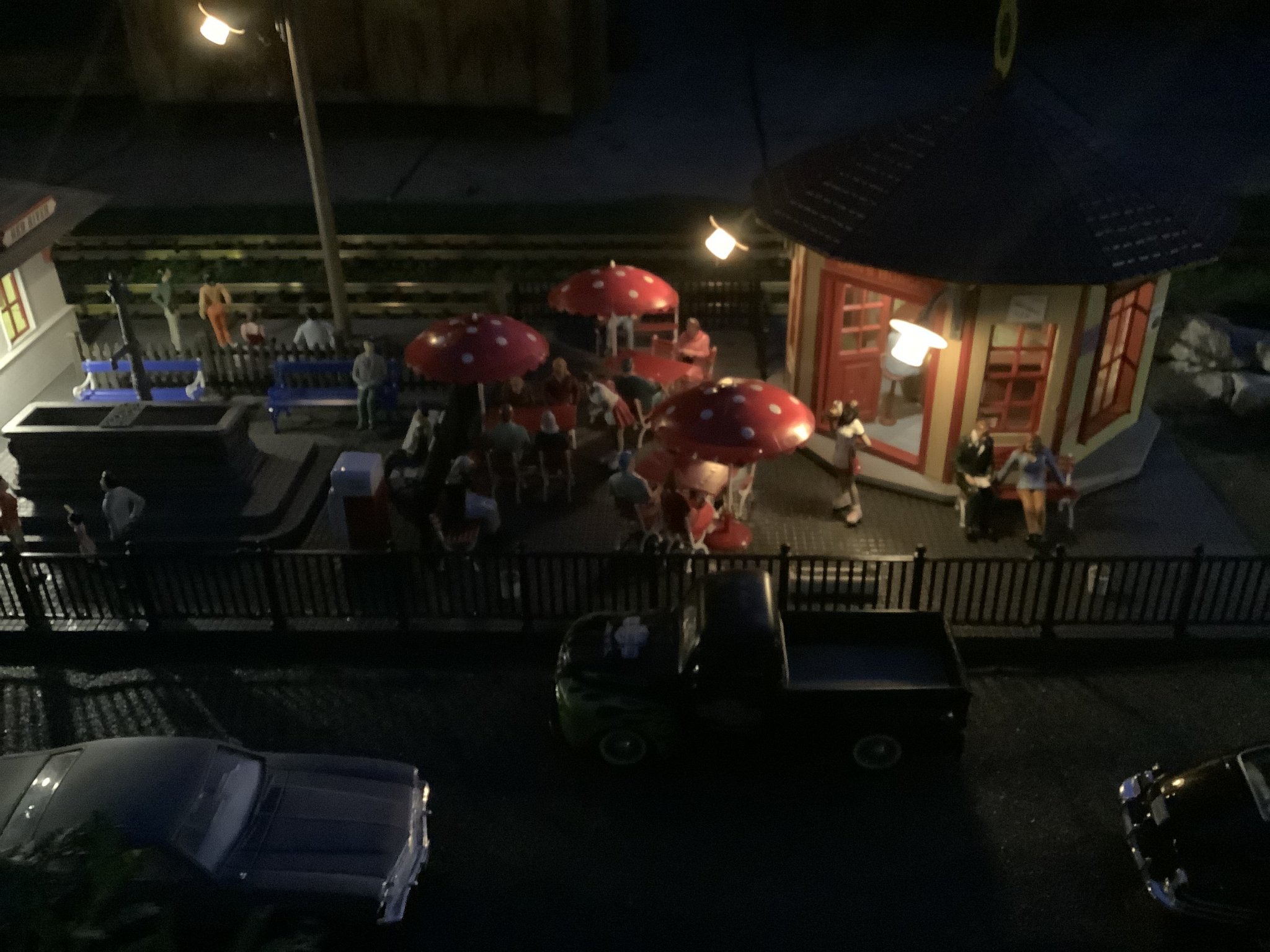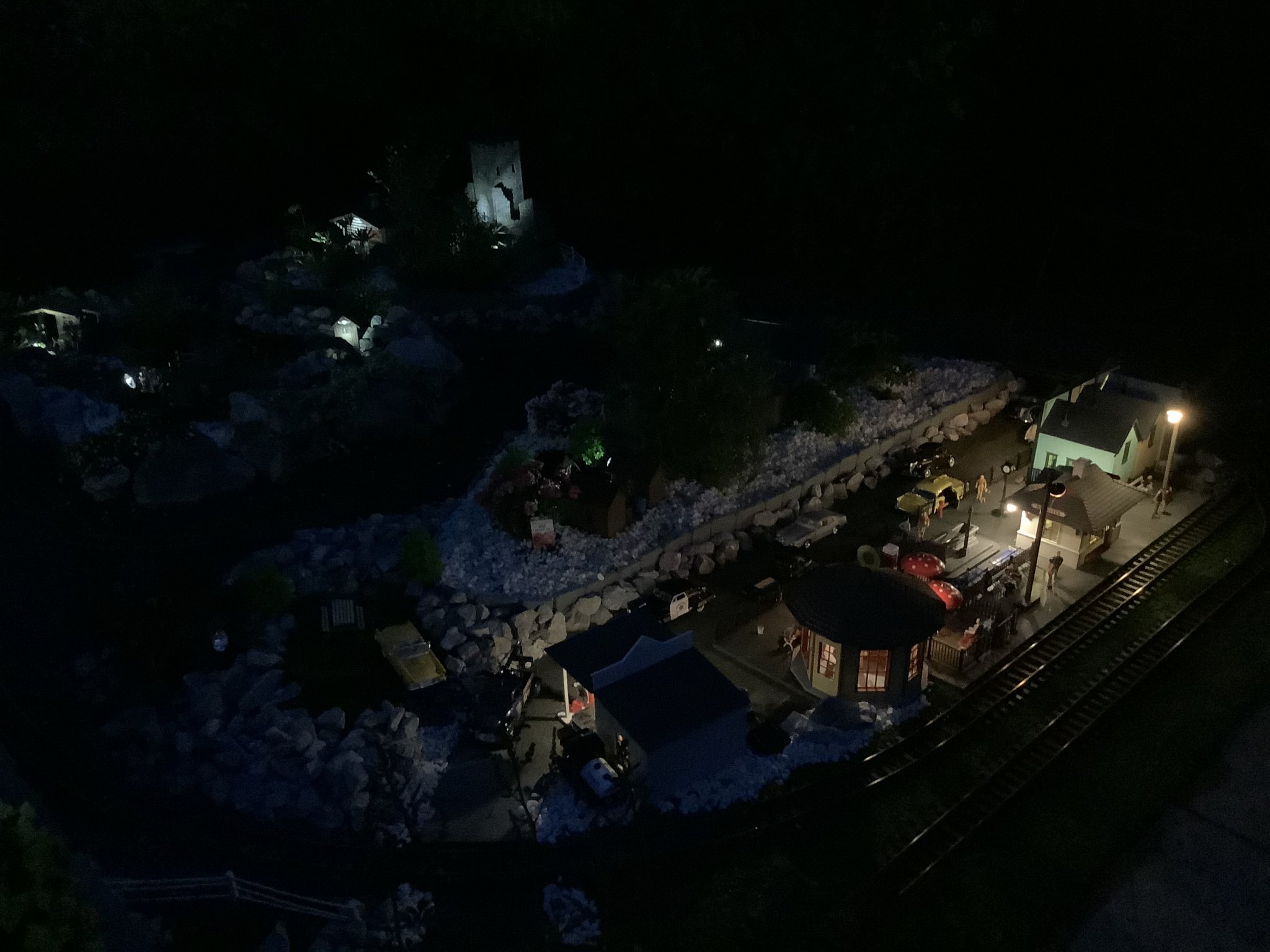 5