I'm wanting to put a layout outside but only have an indoor transformer. I know that Playmobil and LGB have these outdoor transformers: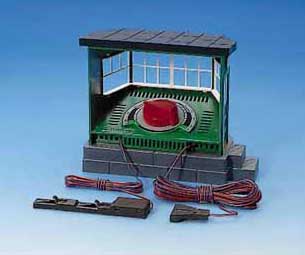 I've seen them sell for as low as $40 but are more frequently listed around $80 or $90, all of which is more than I'd like to spend. It seems that it's merely a sort of extension cord with an additional control dial which I've heard is only a potentiometer in a weather-safe box, which connects to the indoor transformer for power.
Since it seems basic, has anyone tried to make their own? I think the only questions I have are these: What kind of potentiometer should I get for making something like this? Maybe the volume control off of an old radio or TV? How does reverse work on these?