dunnyrail
DOGS, Garden Railways, Steam Trains, Jive Dancing,
25 Oct 2009
14,518
234
71
I will soon all being well be Barreyising some of my DCC Locomotives, to that end have been looking at Pfiffi's underneath anatomy as shown below:-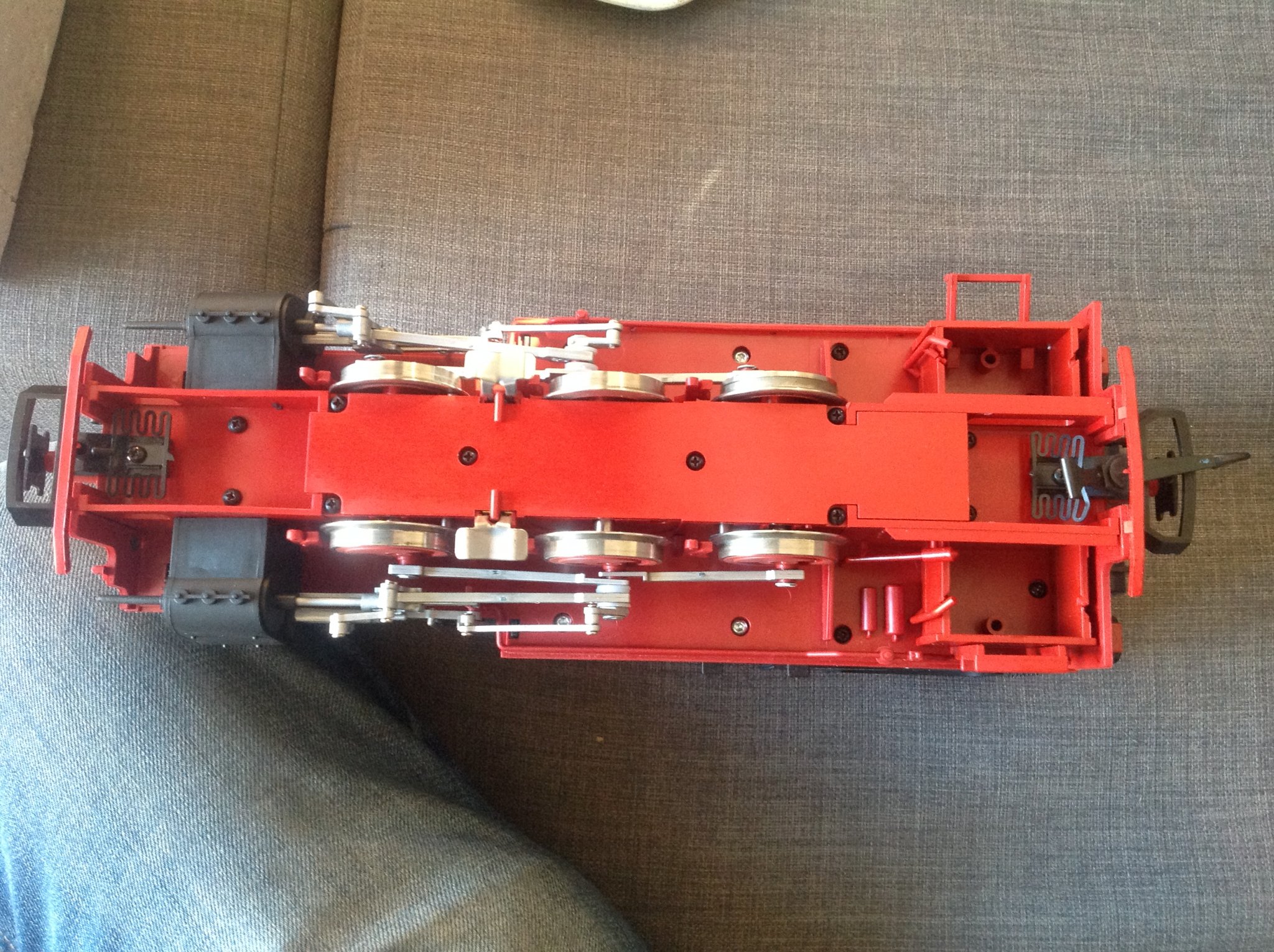 I see 6 relevant black screws, 2 either side by the cylinders, 2 more by the Couplings and 2 more below the front of the cab. I think these should be all I need to undo to get inside. I am assuming that the Silver Torx Like Screws go into a Metal Weight inside the beast.
A pull apart diagram would be so very useful if anyone can link it, also the Malletts please?