For awhile I have been toying with making a small drive for critters and such. I was dismayed to see most motor blocks priced at $50+ on eBay. All were to closed spaced on the wheels for the critter I envisioned. I decided to attempt a custom drive for much less and managed to succeed. I found the following drive unit on eBay for about $1.20. BTW, I'm using a plastic wheelset because I am planning on RC/Battery drive but this would apply to LGB metal wheelsets also.
The drive unit: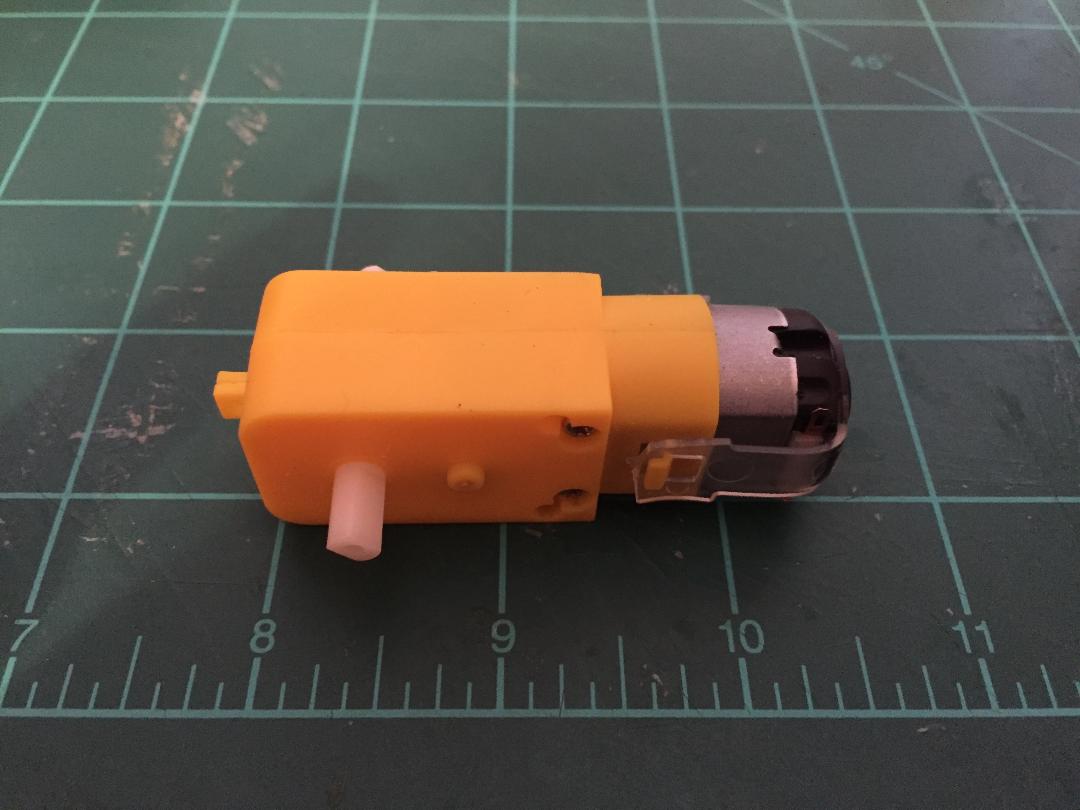 I opened the unit, removing 2 small screws and the plastic band holding in the motor.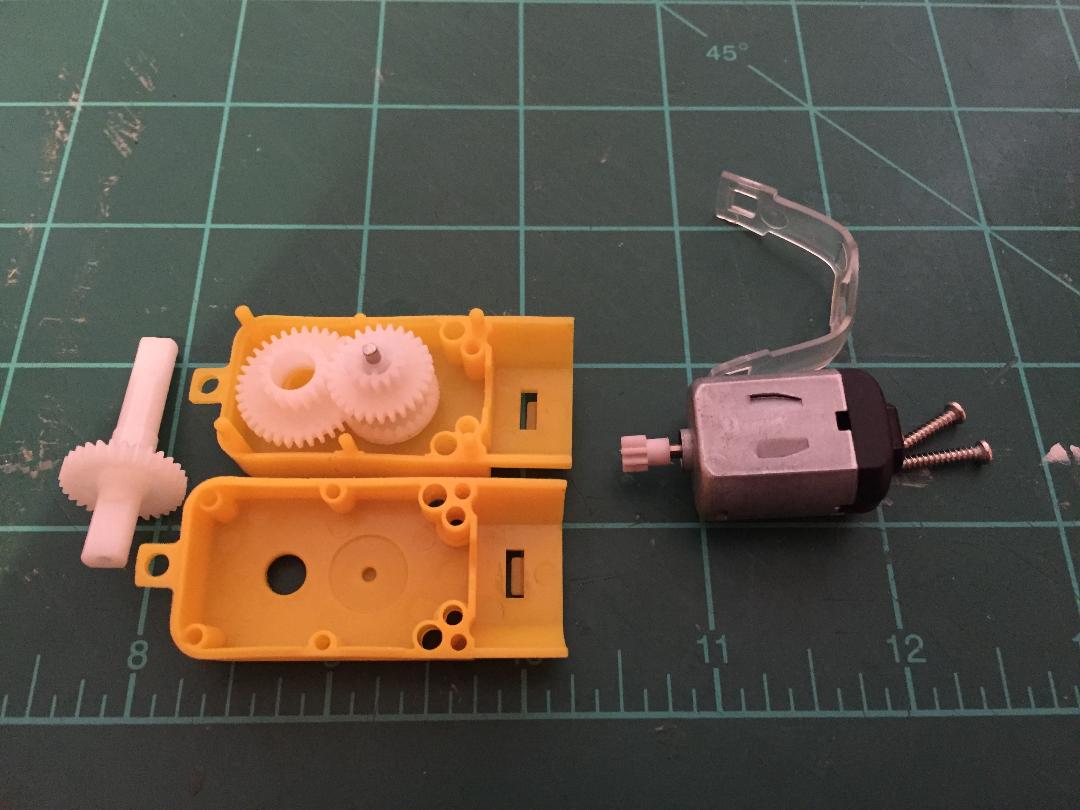 I re-drilled the drive axel on my Unimat.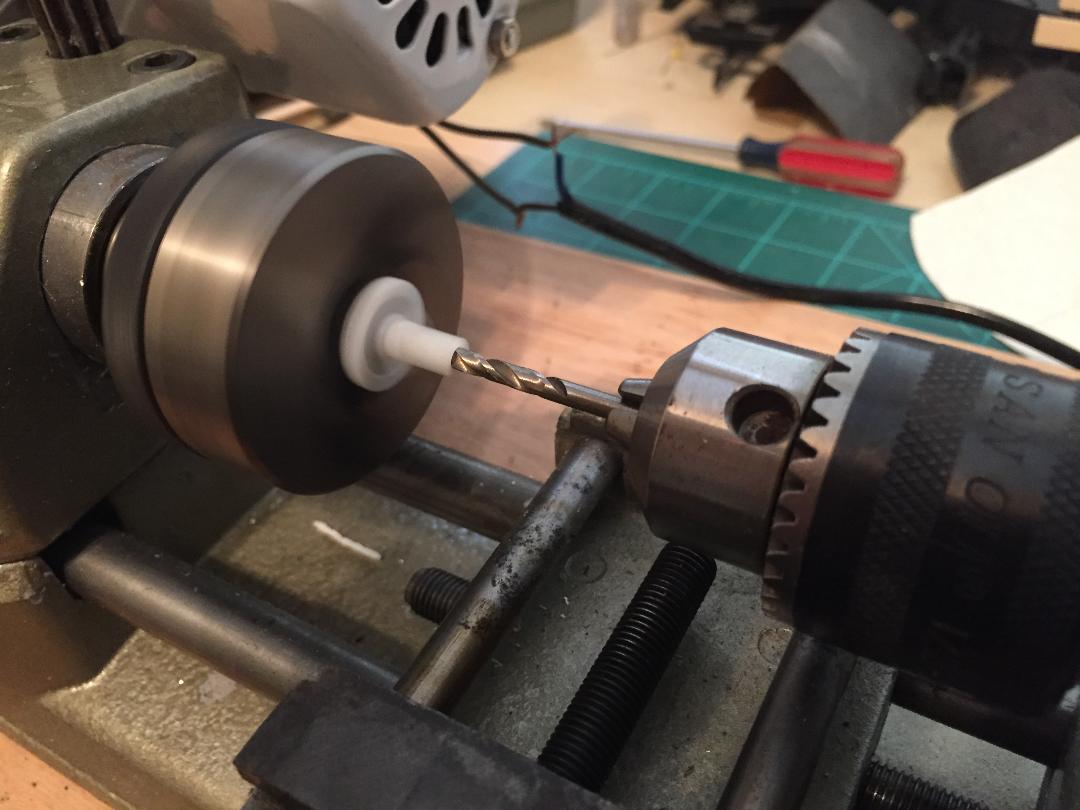 I then cut off the overlap of the drive axel with a cut off wheel.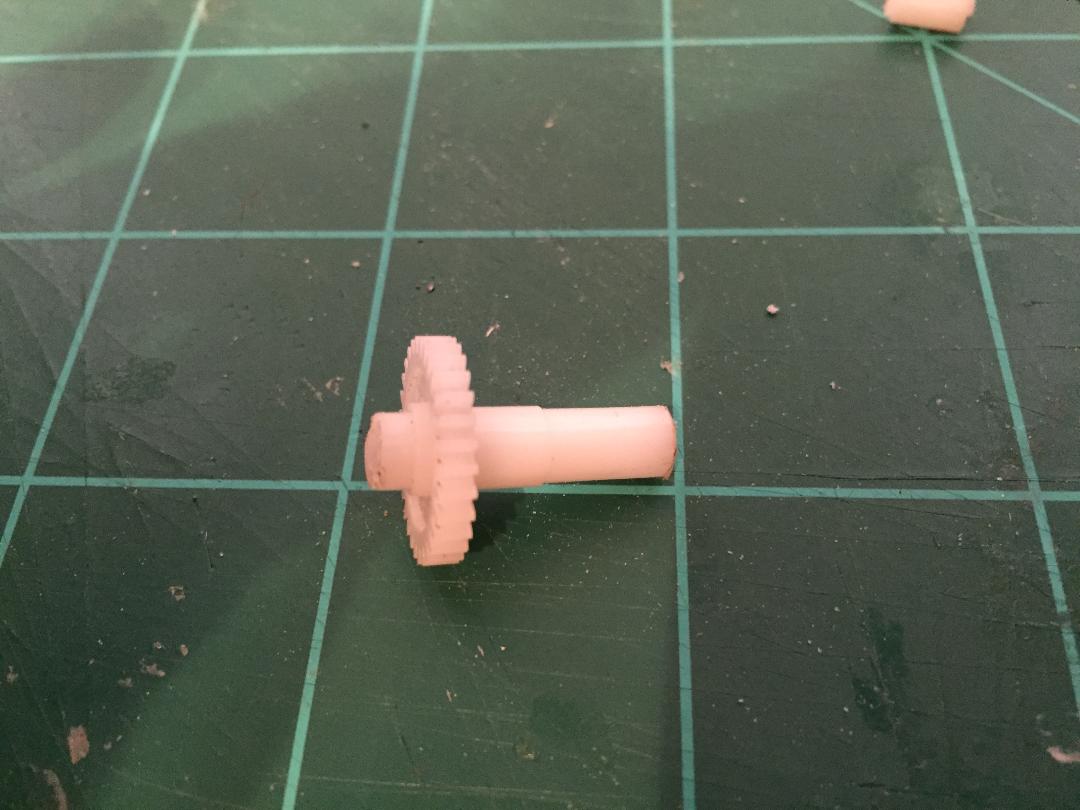 I reassembled the motor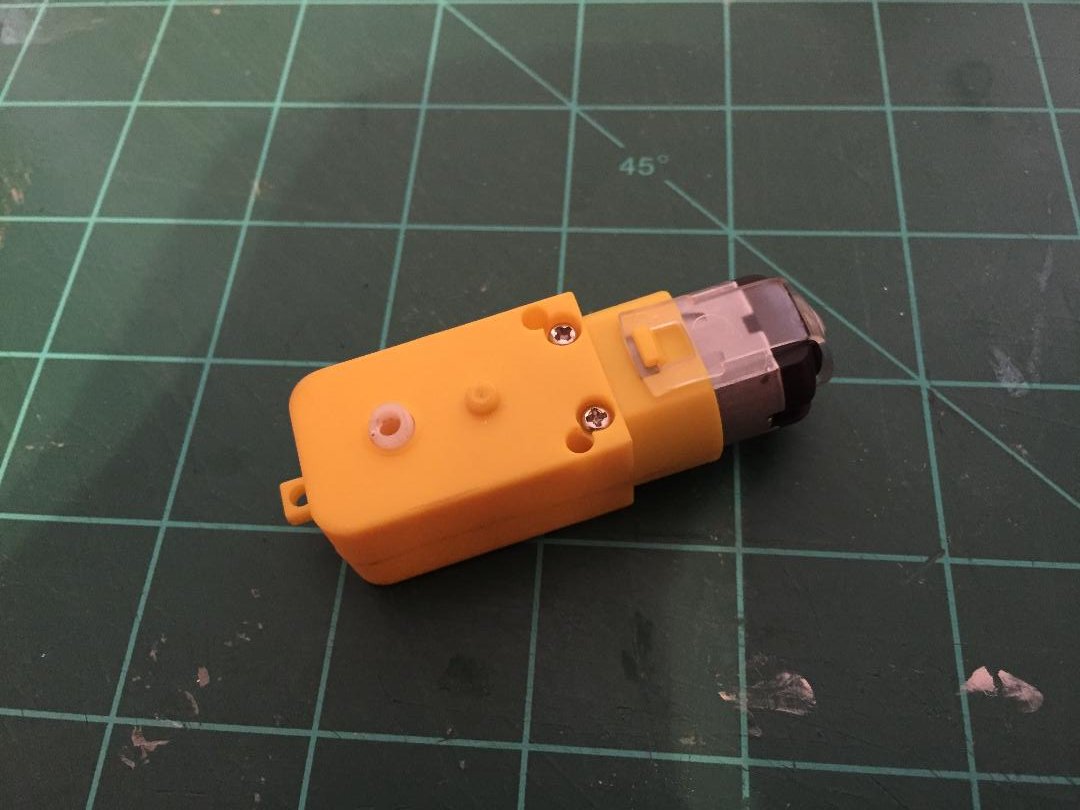 and disassembled the wheelset. I removed the center plastic spacer.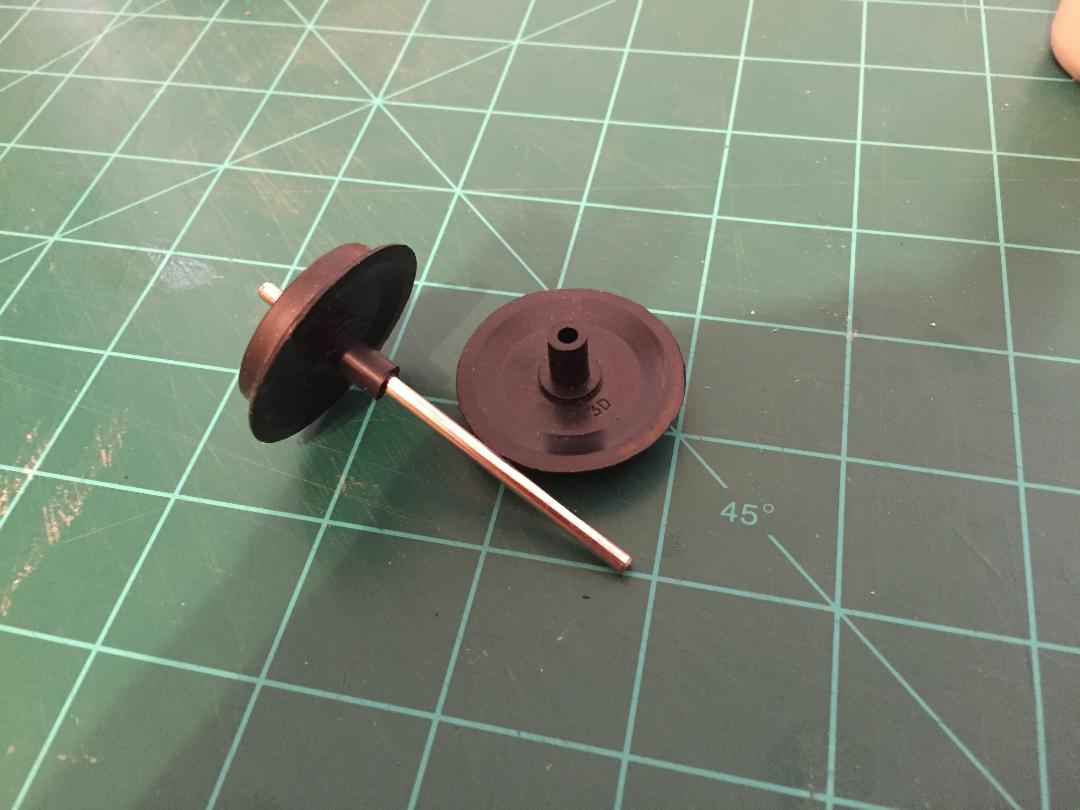 I had gauged my drill to be a press fit for the axel. Next, I pressed the axel and one wheel through. I then pressed the other wheel on AND!!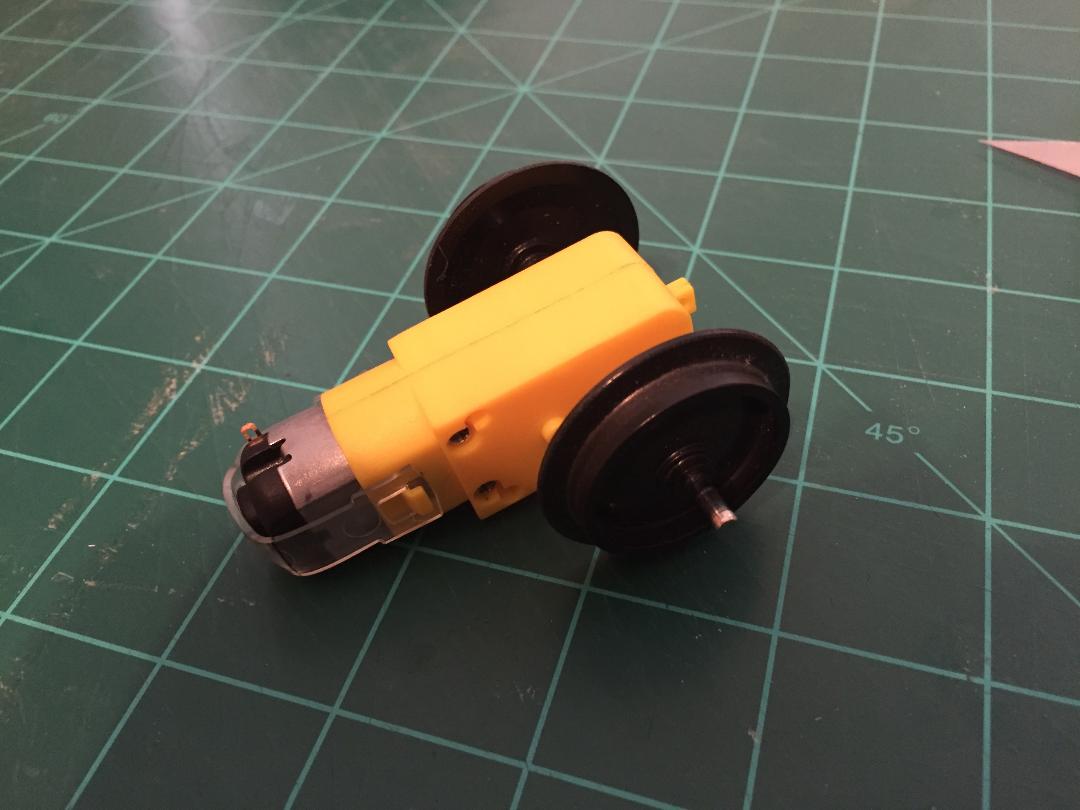 Voila! My Flea was complete. It runs surprisingly well. I plan on using 2 drives for my critter. I had the plastic wheels so total cost was under $3.
Hope you enjoyed my post. Please comment. Exador