dunnyrail
DOGS, Garden Railways, Steam Trains, Jive Dancing,
25 Oct 2009
17,324
1,845
72
Over the Years our Trains can sometimes loose bits and bobs that get found by the Lineside. I have known small bits of Loco Detail come off, couplers pop their pegs and springs you know the sort of thing. What do you do with them? If they are found at an Operating Day with friends and you are busy getting Beer from the Fridge where do people put those little bits? Well I have had a couple of small lineside boxes at my Gernrode Station for some time. In this Picture you can see the two of them, the Grey one at the front is a PM Aircraft Hold Box. The Roof has proved useful for putting Live Steam Oil and Water Plugs in during prep of the Live Steam Locs. The box has been a dumping ground for sundry bits as can be seen, one part being a broken off footboard from an LGB Coach. Which one is still to be discovered, but there it sits safely till I find that Coach. The other box (Yellow) has been a dumping ground for Nails and Screws after sundry workmen have been doing their thing not wishing to leave such things about in case BARNEY walks on them.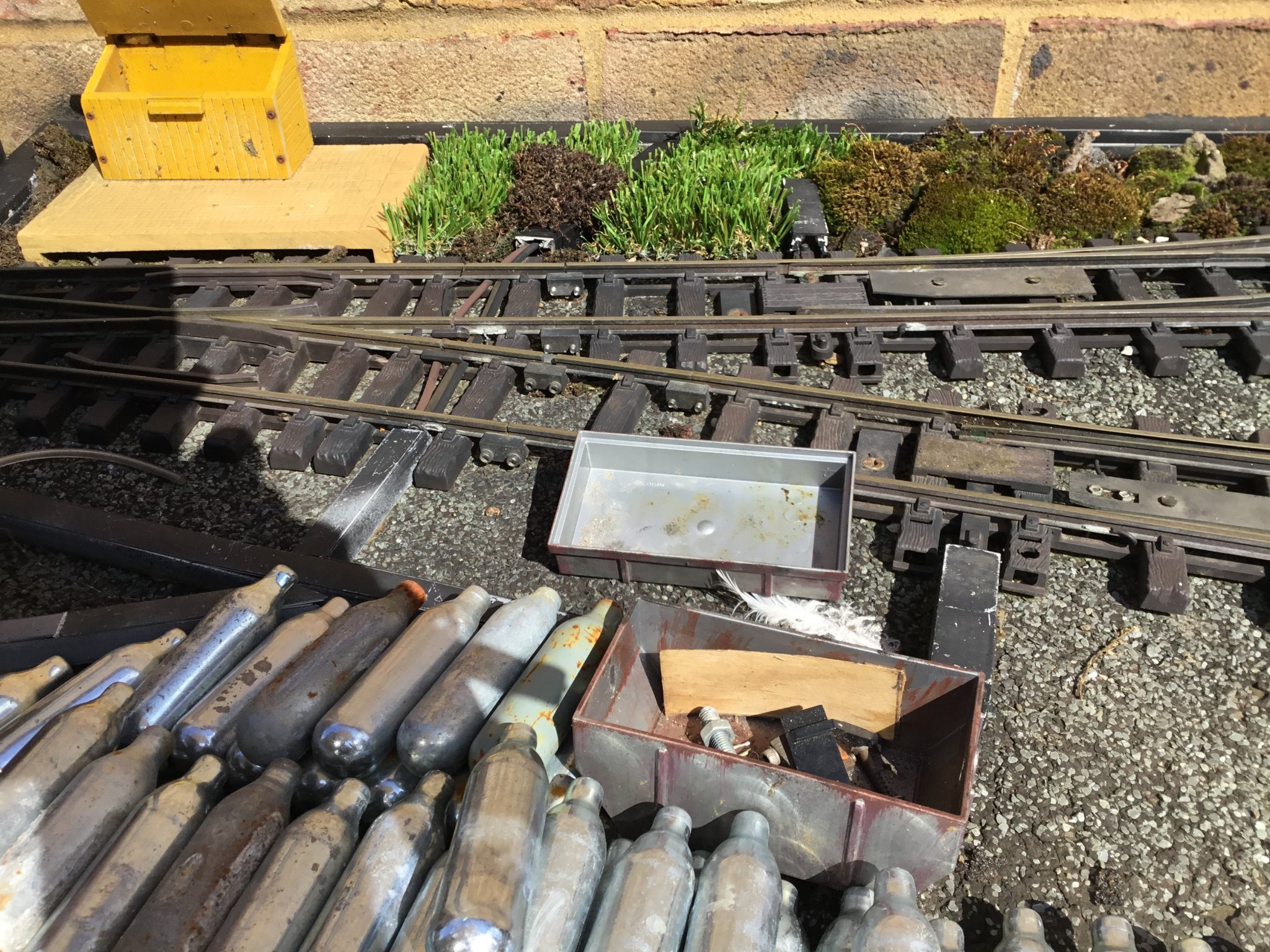 The pic below shows a small dumping ground that has developed in the Shed, here are sundry bits of detail and odd spares that really should be hidden away or at least put where they can be found and not lost. Note the LGB Coupling Peg amongst this little selection. That Blue Item was the Top from a Signal that got replaced till I found this on the Lineside and wondered what it was! Those end of Train Markers also need to be where they cannot be lost.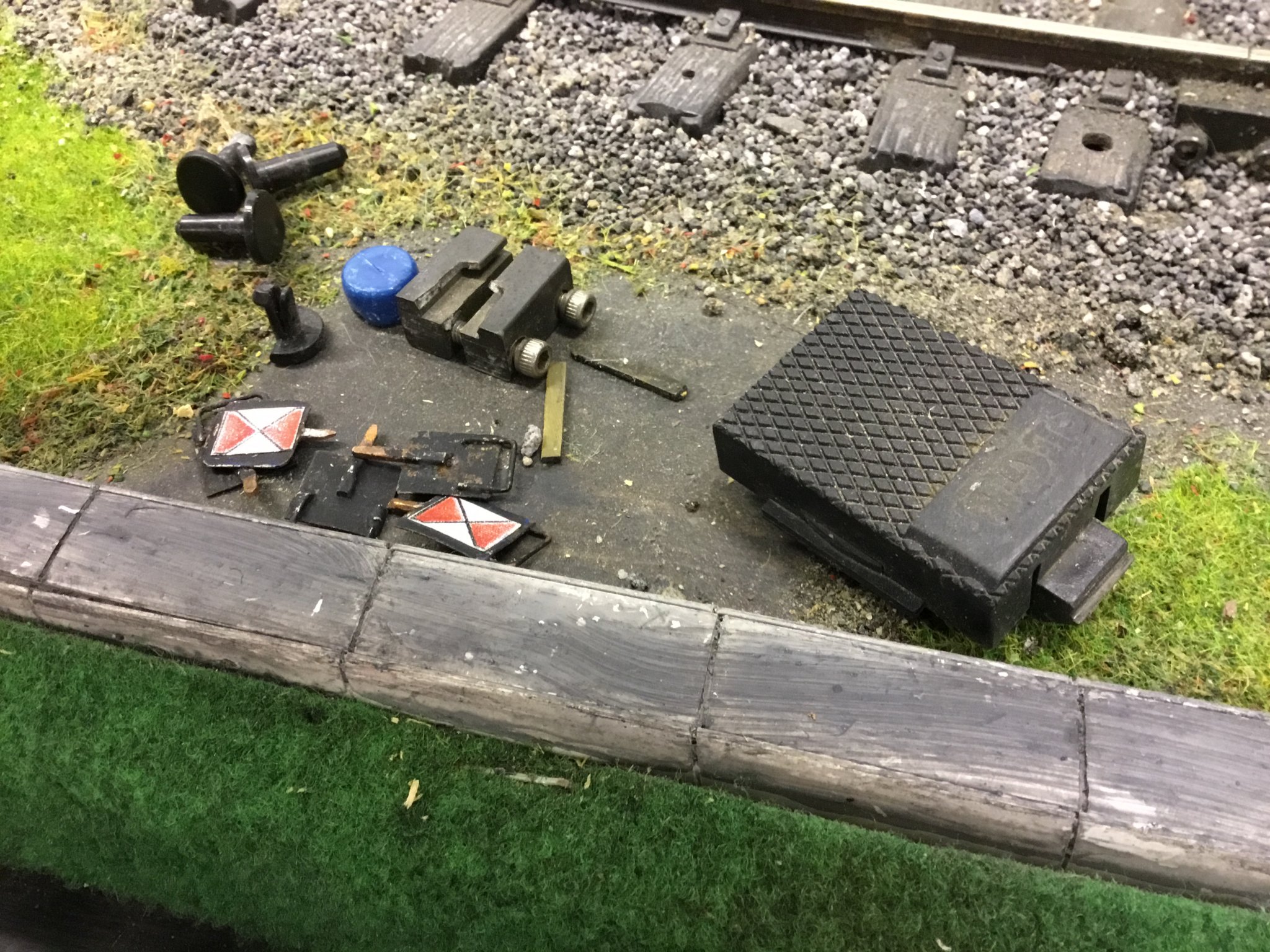 So I went on a frantic flicking through of varying Harz Books and Bookzines to see if I could find prototypical inspiration. At long last and after much searching through even my own pics I found this little Box located at
Eisfelder Talmühle
. Perfect at least such things exist on theHarz, I was beginning to wonder. In UK most Station appear to have such a Box for all manner of PWay Items and sundry Junk.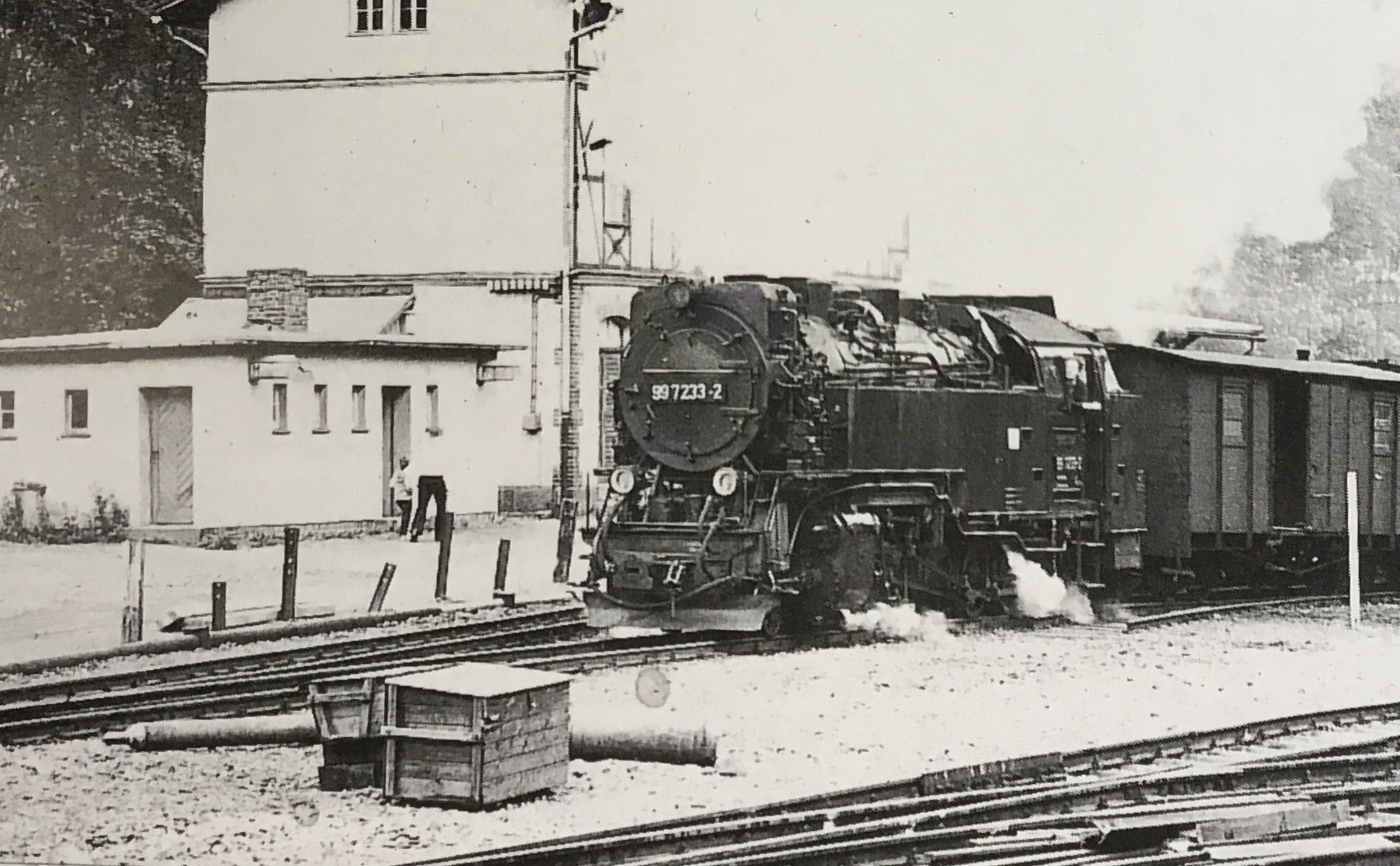 So I made a 3 small boxes out of Plasticard, a simple little job with a sloping roof. Dimensions not too important, but 50mm x 60mm with 10mm at the front and 15mm at the rear. The roof has Lugs to help hold it in place. The bigger ones are 10mm Larger in sundry dimensions as the one for Alexisbad has to fit in a restricted space. Scraped with an old piece of broken Hack Saw Blade to give texture to the Wood and Plank Lines scribed on as well.
Here they are on the Spray Booth in the Garden, Grey first then Black with an overspray of Red Undercoat should preserve the outside ones OK. A final splash of Matt Grey dry brushed ages the look of the Wood. The inside is left Grey to assist with finding things.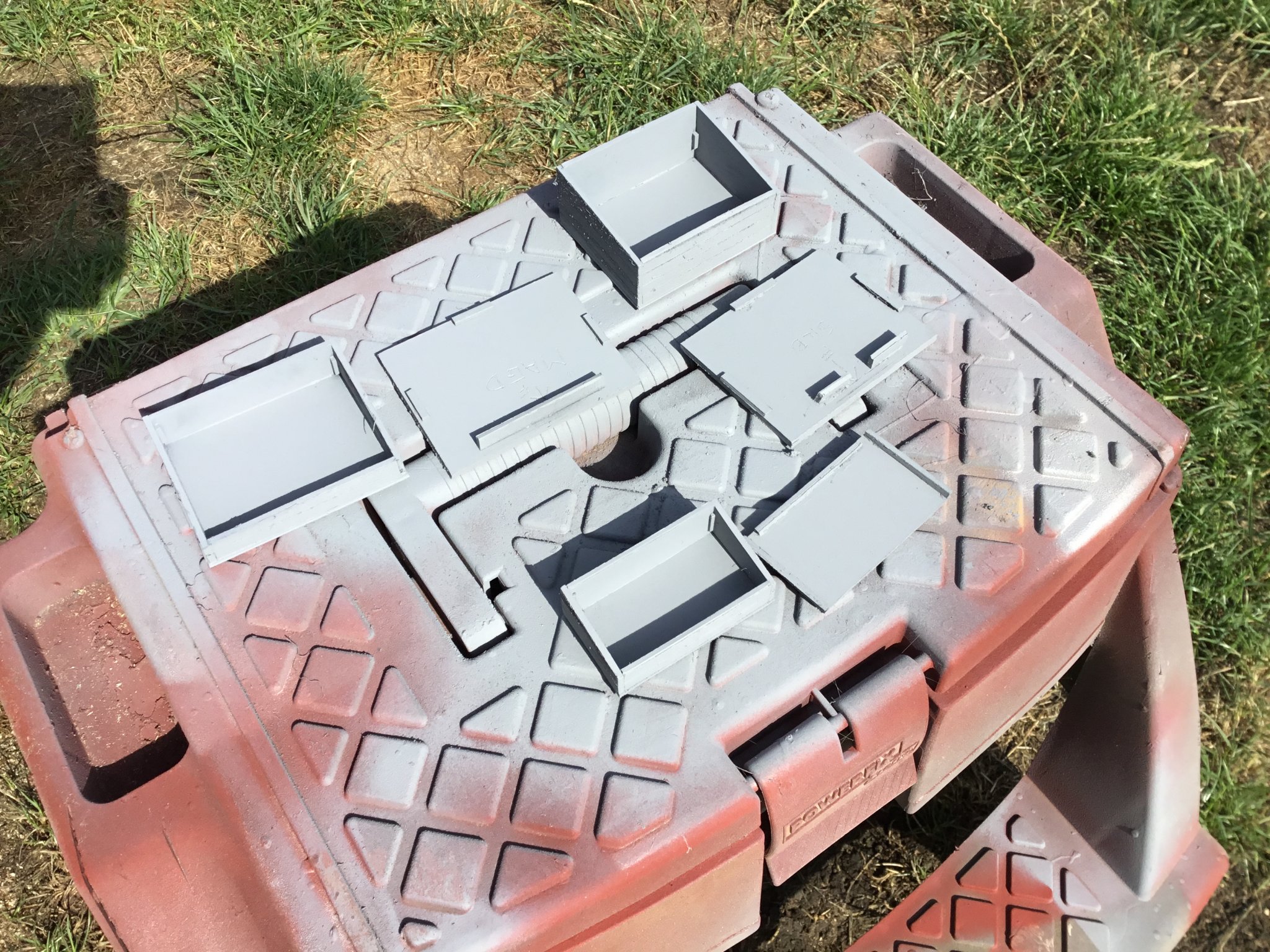 All 3 sprayed up on the workbench.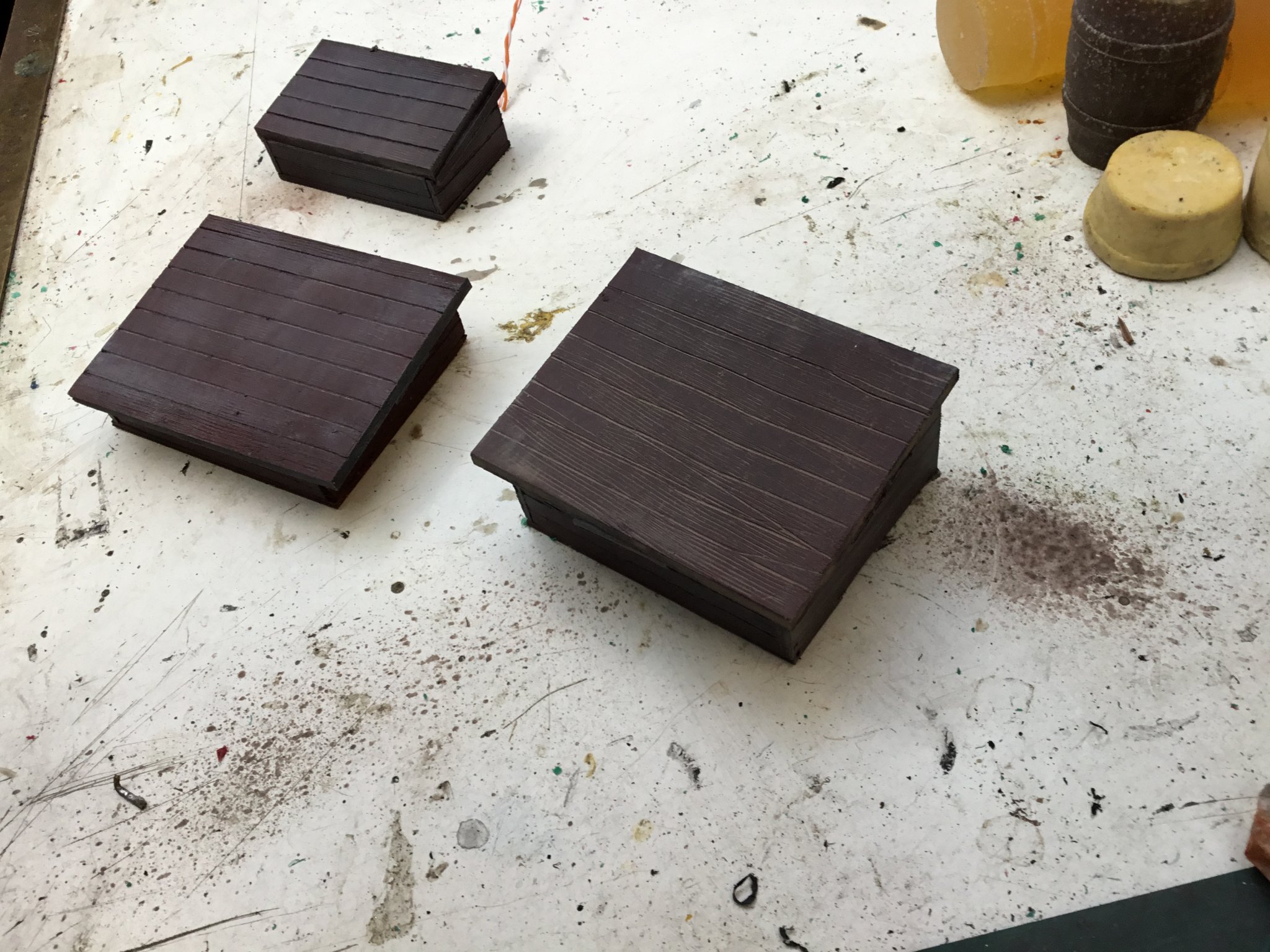 The Gernrode one in place just in front of the Panel, they were drilled for a screw to hold in place. And showing the bits inside. Not all the bits shown earlier, this one has to be a little on the small side.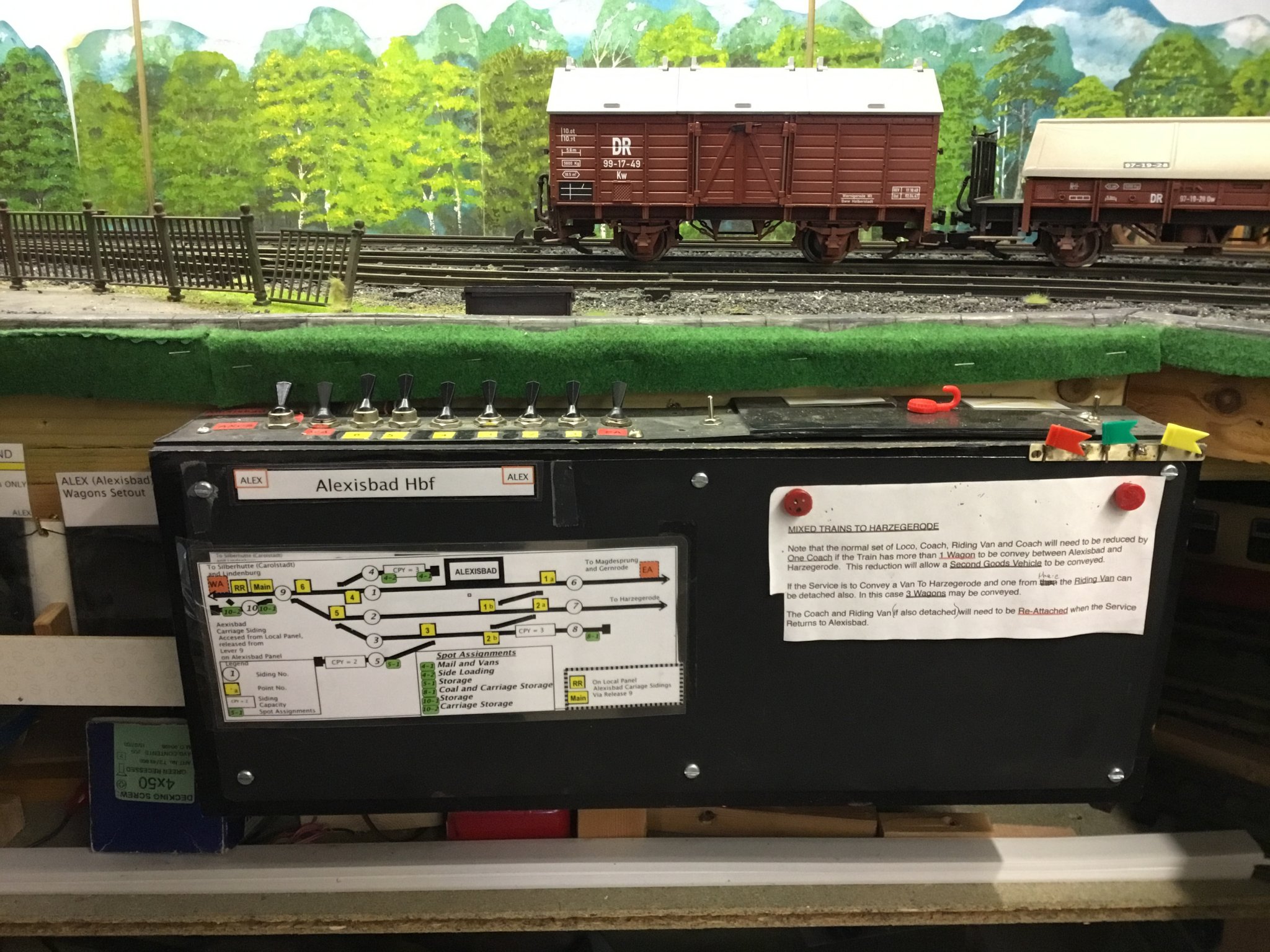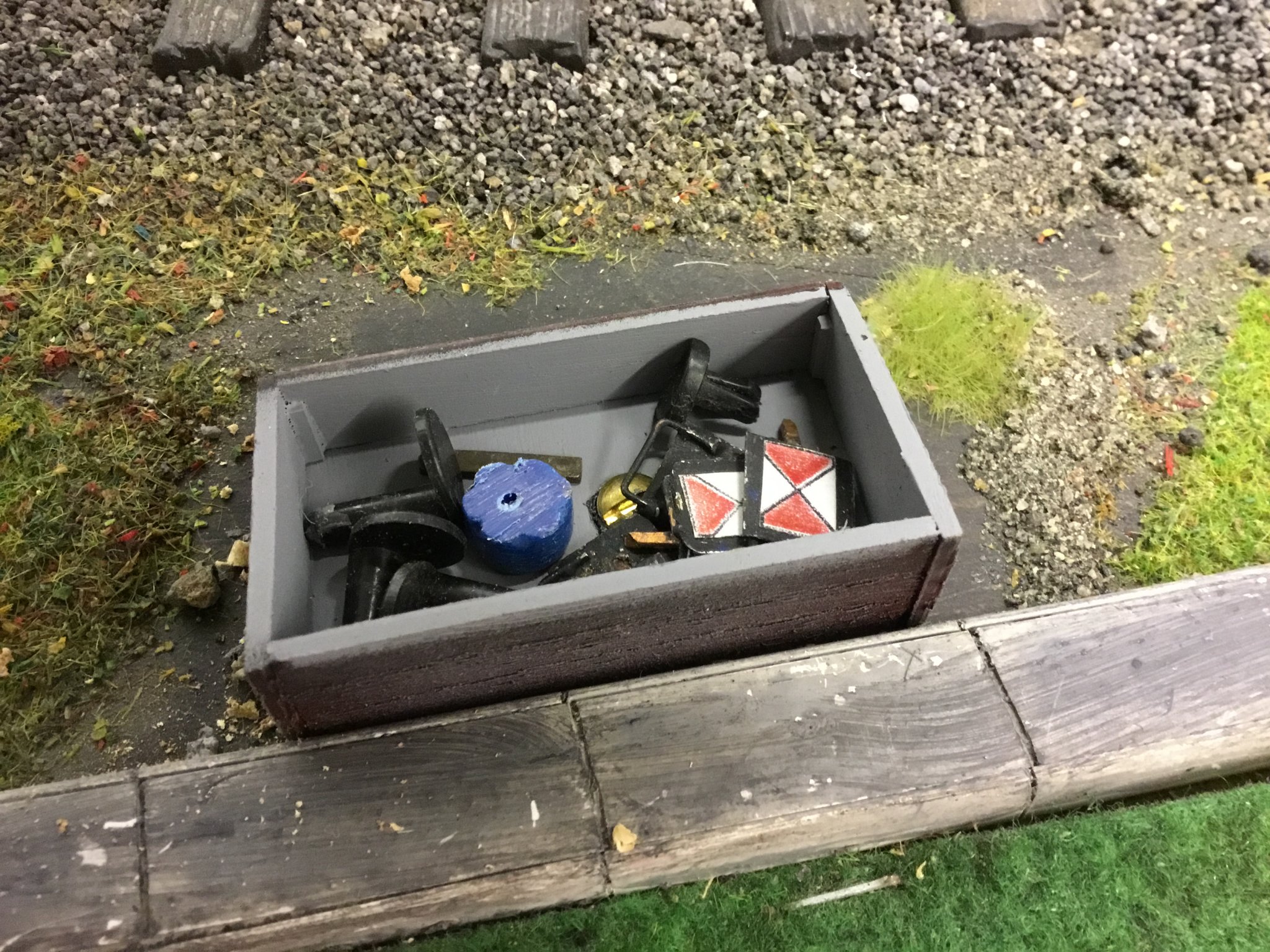 Here is the Silberhütte one is situ.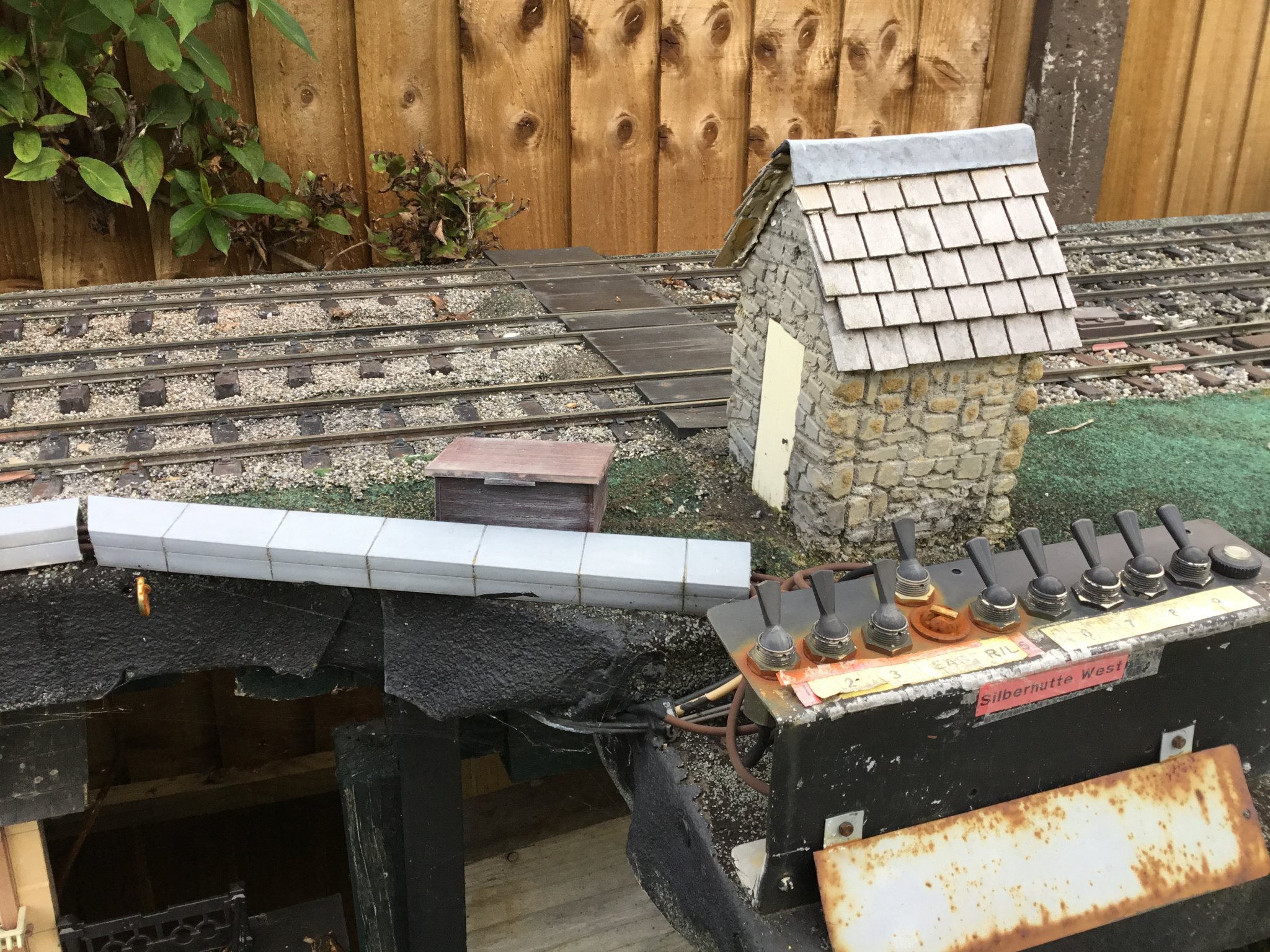 Finally the Magdesprung one, this had to be Rawplugged in place as Magdesprung Station is on Paving Flags. The milky texture is PVA for the sundry Ballast and detail put round the edge.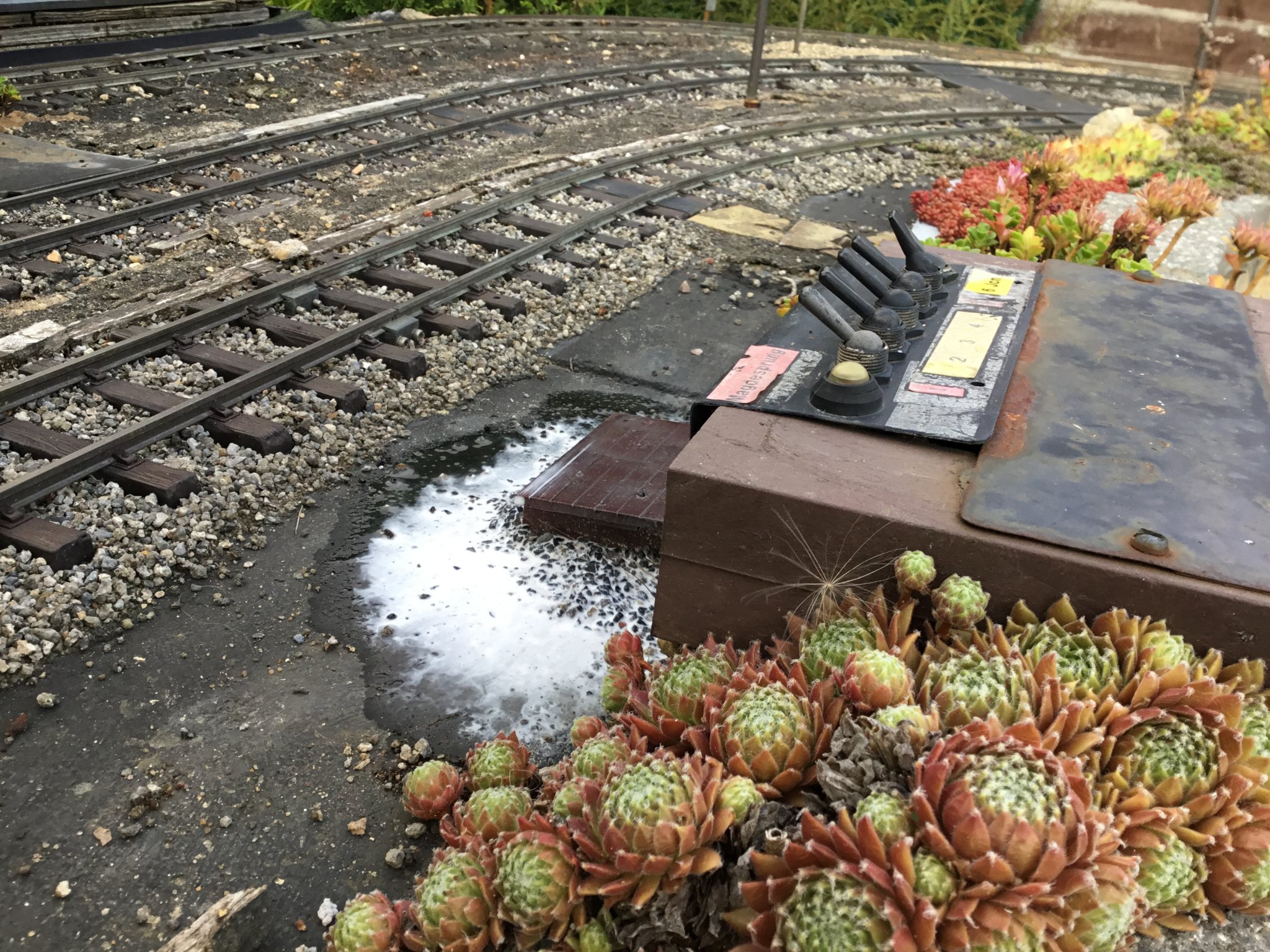 All I now have to do is educate guests that the boxes are present and to put bits in that look like they have fallen from one of the Trains.
Last edited:
6

1