dunnyrail
DOGS, Garden Railways, Steam Trains, Jive Dancing,
25 Oct 2009
16,387
1,132
71
I have decided to use a couple of these as a Trailer Cars for my Battery Railcar, 2 Red and Creme ones will go nicely with the Railcar Livery and be a bit like some pics I saw of Electric Bogie Railcars hauling Tram Trailers. But first one of the cars had the older type of Couplings. I sometimes find these tricky to uncouple so tend to use them where uncoupling will not be required. Thus the two cars selected will be permanently coupled together with newer Couplings at the other end. This did not quite pan out as expected see later! LGB Tram Trailers have been in production for many years now and the originals had the High Hook with a Coil Spring as shown in this pic.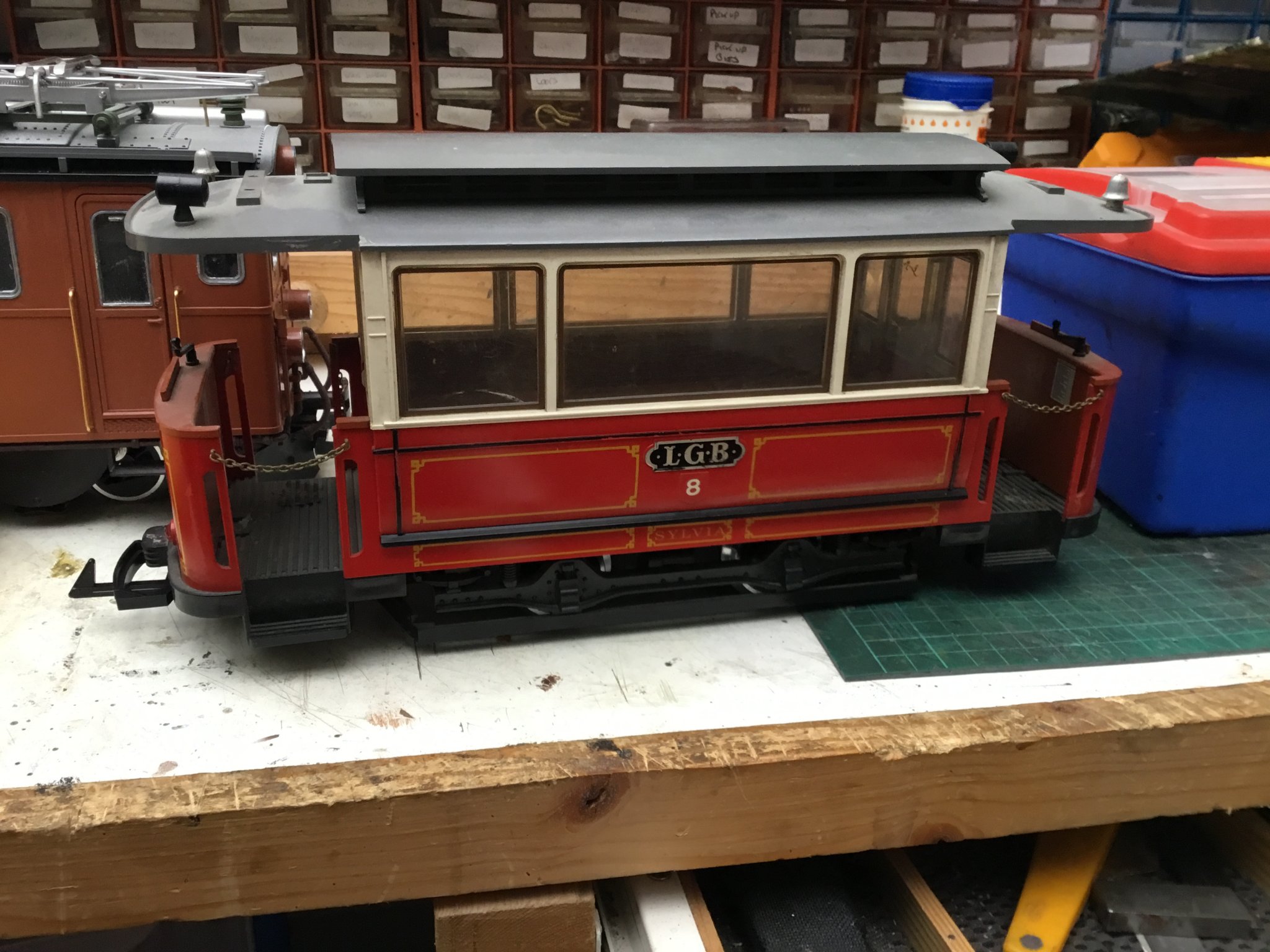 I dug around my sundry store of Trams in the loft and found a donor with the more up to date Couplers and robbed out 1 to fit the end of this car. The other car already had the newer type so was to be fitted one end with the older one. Here can be seen the two types.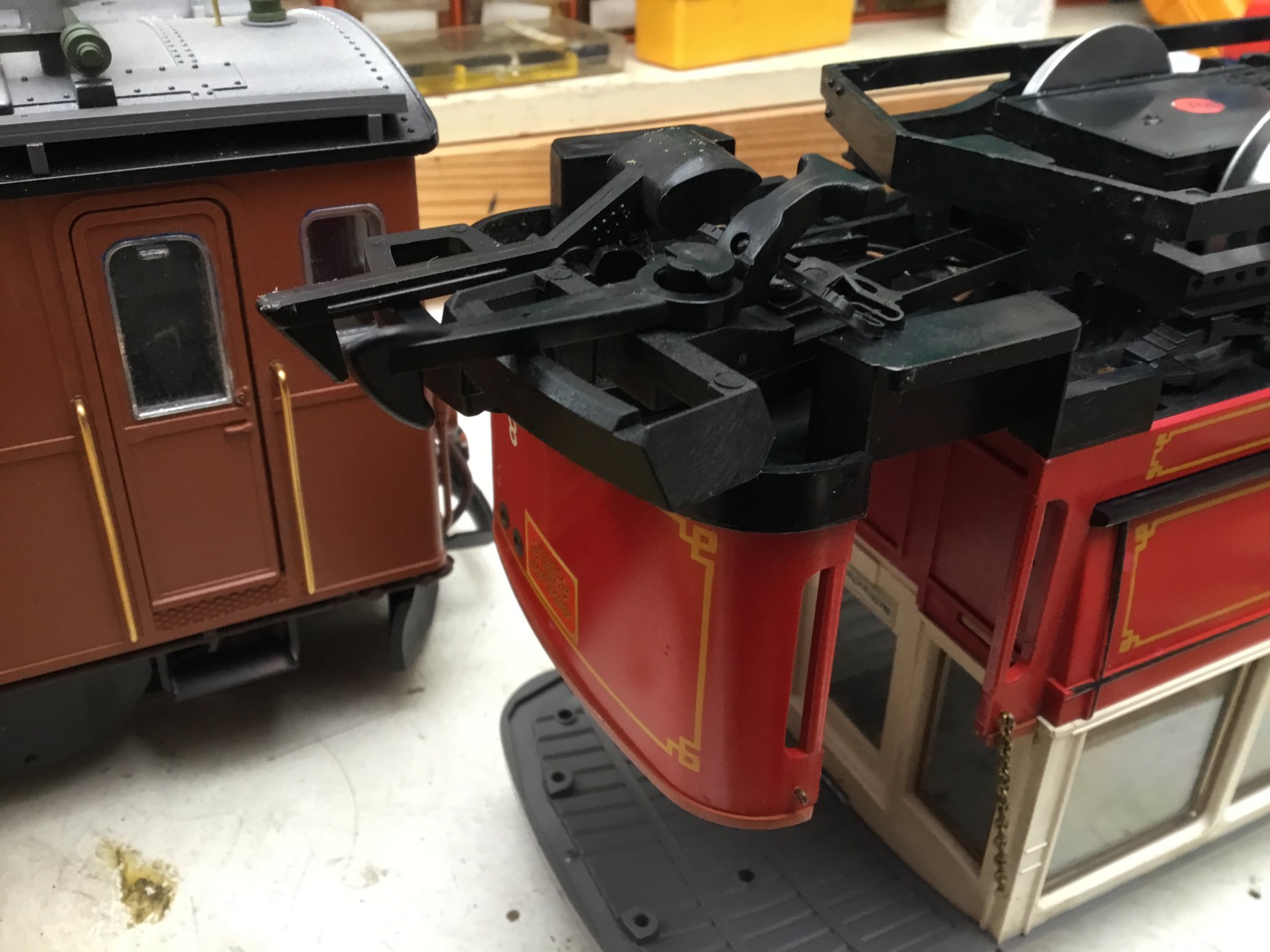 Fitting the newer type on the older car was not so simple as the Arm that the coupler attaches to is too long to fit under the End stocks as seen below.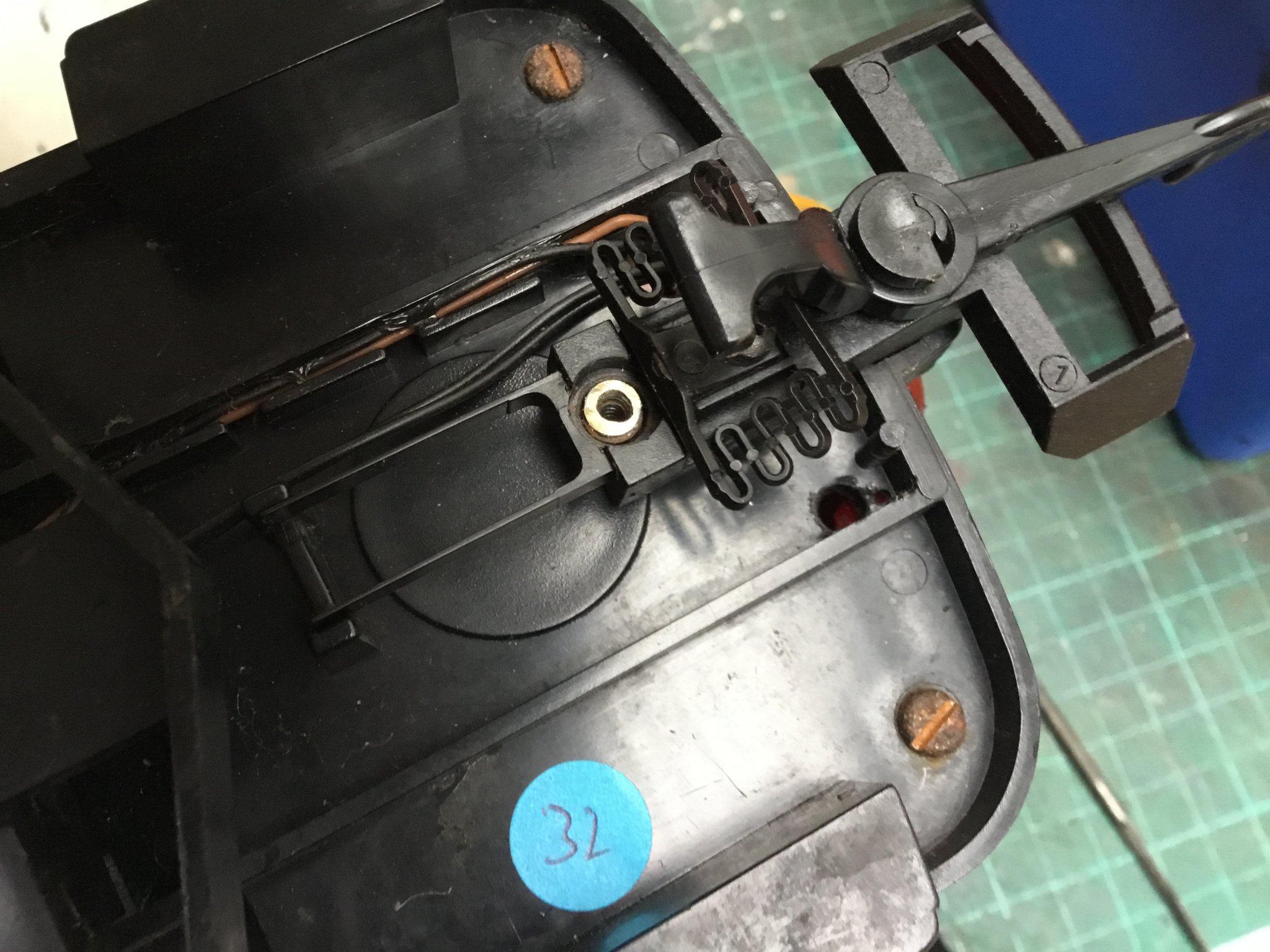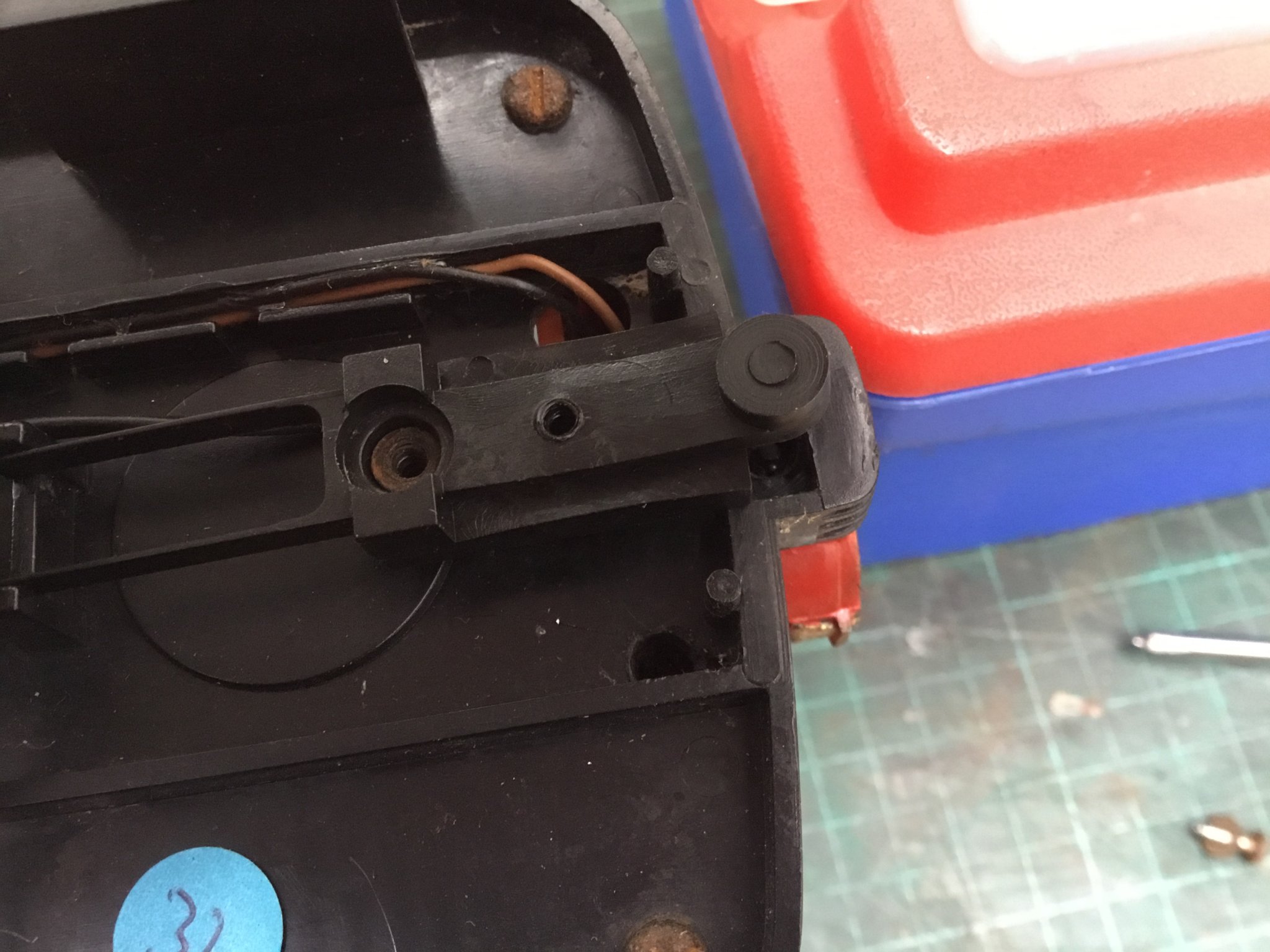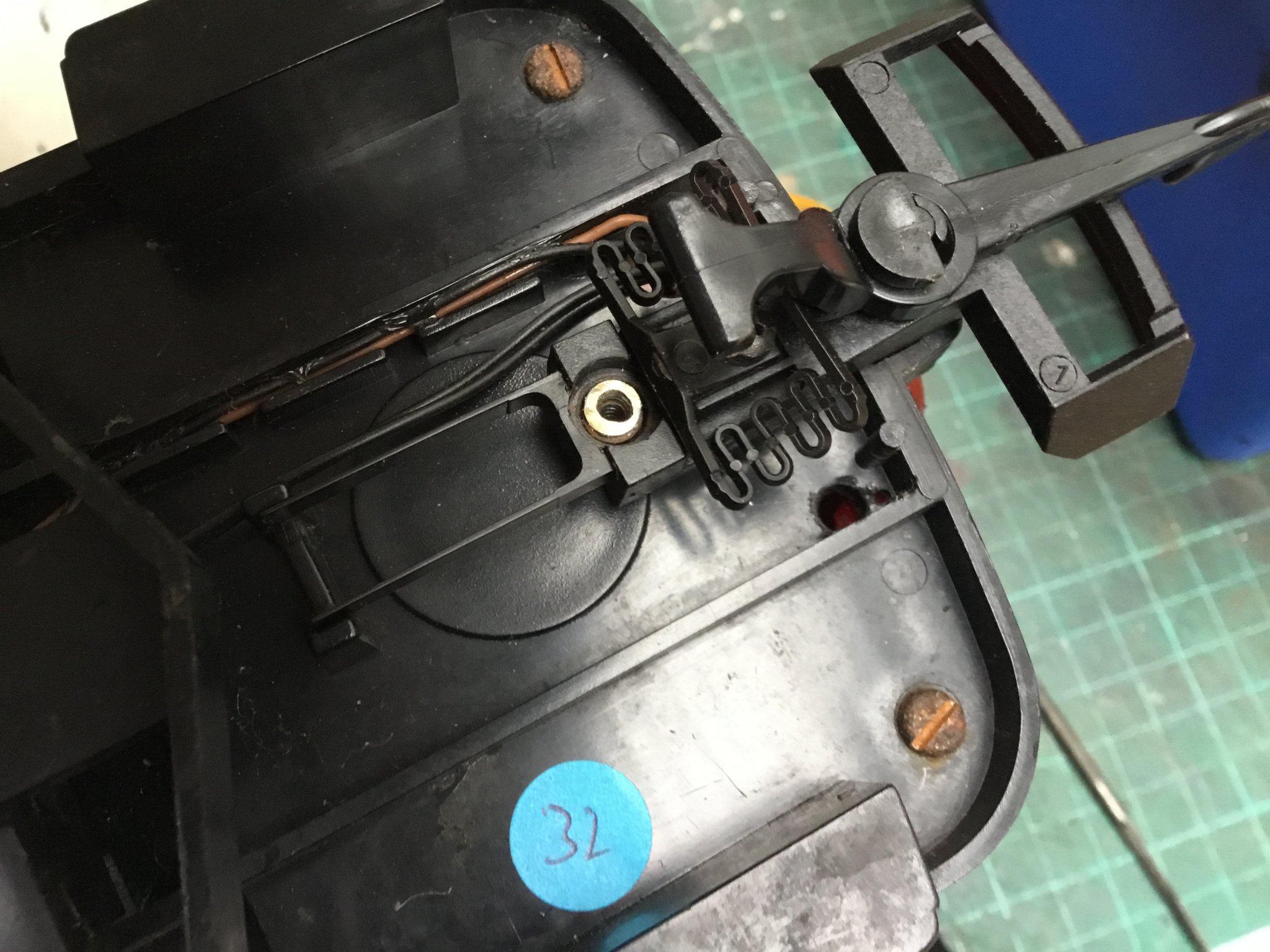 In the end the revised fitting worked but it was discovered that the newer type Couplings are not that happy running on my line due to the amount of Flop that they have causing decoupling where only 1 hook is present. Even my method of dropping the loop by 30 thou fell foul in this case. So it was swop round with the 2 newer type Couplings in the centre of the two Trailers (no decoupling with the 2 Hooks) and the older type at the Outside. Perfect running and no problems uncoupling with only the one hook.
A couple of pictures out on the line Testing today, first at Silberhutte and then at Alexisbad where the uncoupling problems prior to the swop round manifested themselves.