dunnyrail
DOGS, Garden Railways, Steam Trains, Jive Dancing,
25 Oct 2009
16,905
1,542
72
On the workbench today ready for what I thought would be an easy job, well there has got to be loads of space inside to fit all the gear shown with the beast.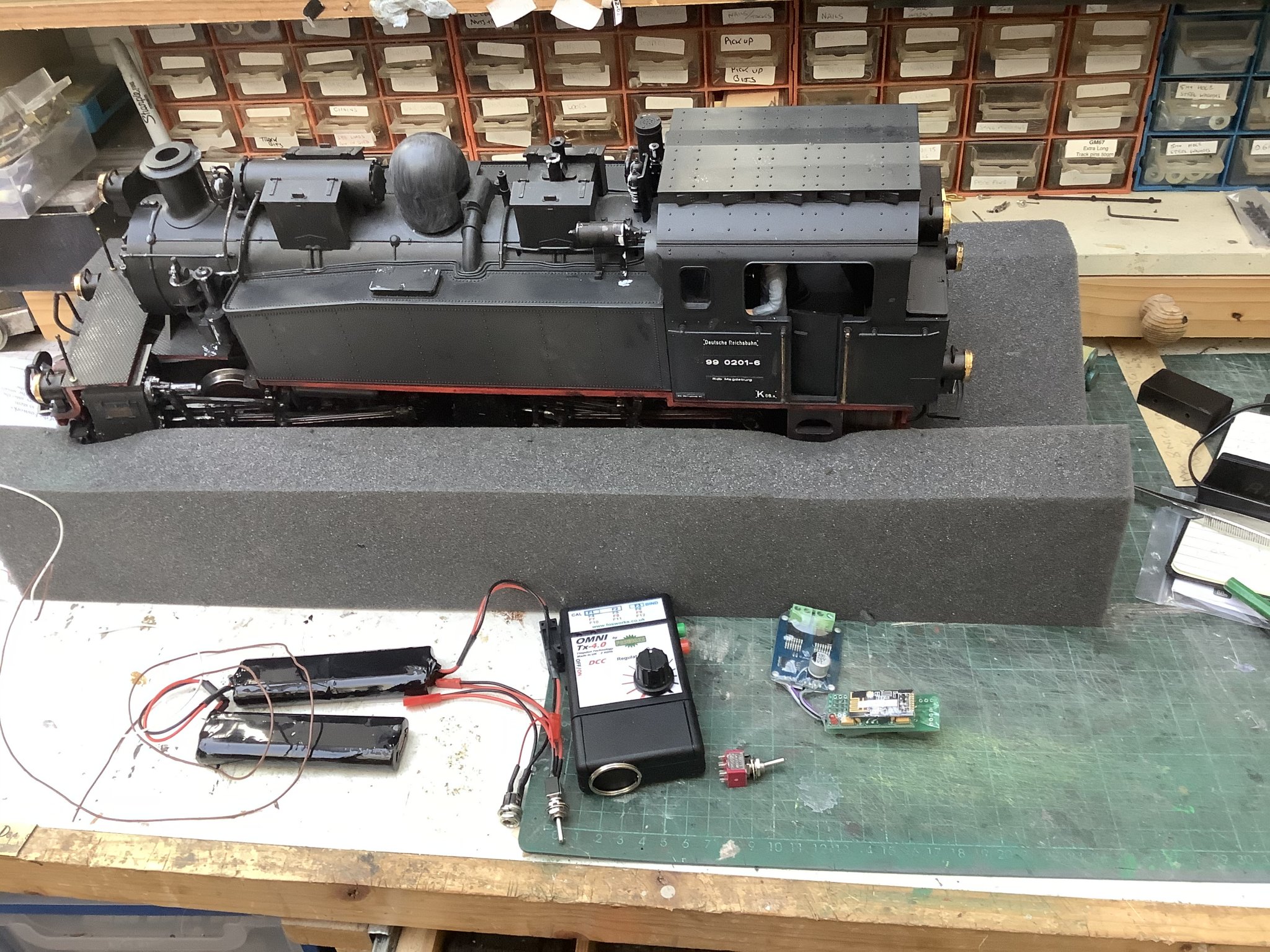 How wrong can you be?
Hells teeth, where am I going to fit the batteries in this? Clearly when I fitted the LGB chips I had enough of a problem finding suitable safe isolated space for them. The cab was the most suitable location for the 2 x 55021's.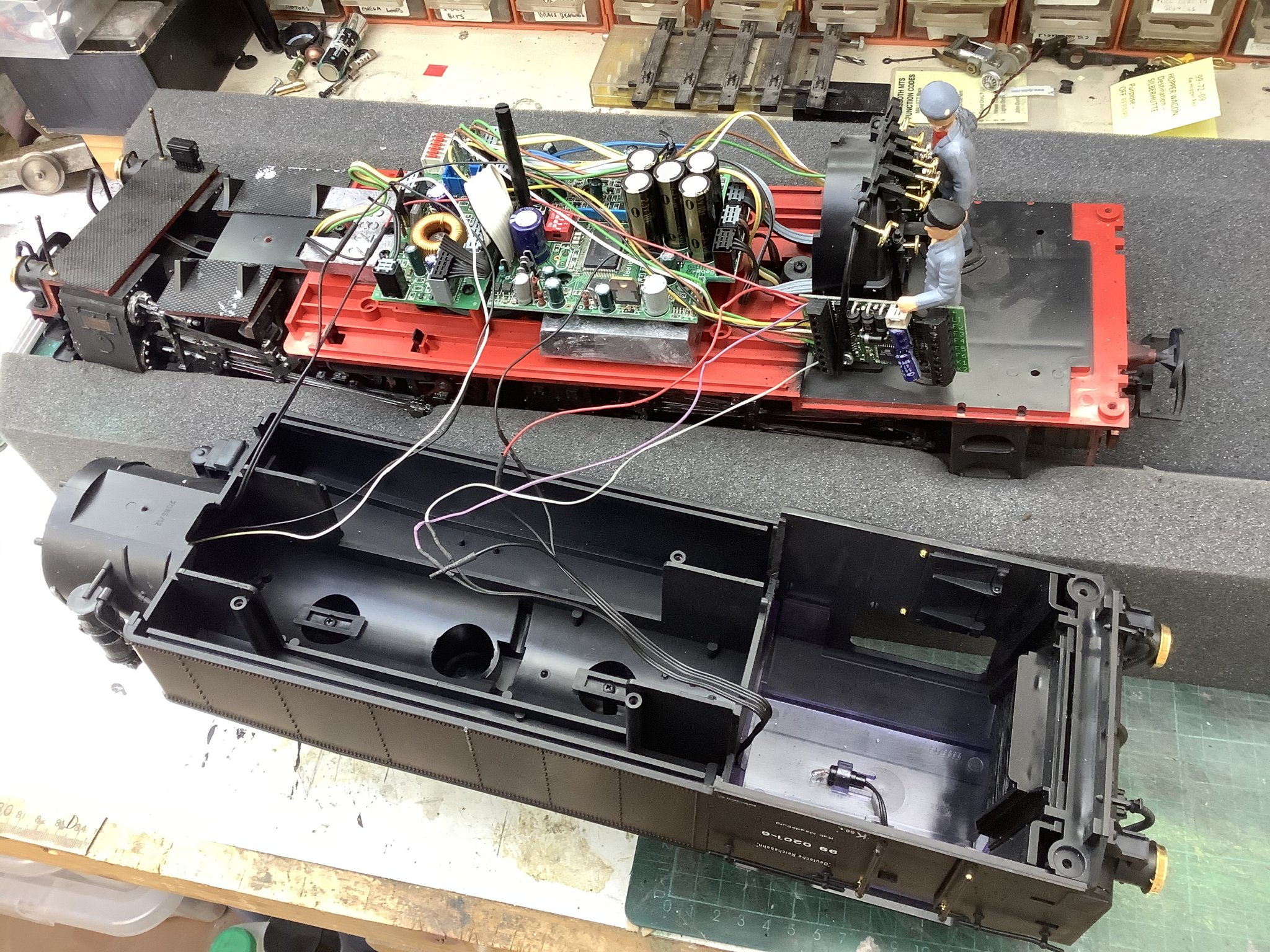 Looks like I will need to strip out all of the old LGB Electronics and fit a different Chip. This will make a lot of sense as none of the sound functions like Whistle etc can be called on this DCC Conversion. But I am wondering what chip to get, Massoth, Zimo, ESU or another make? Any suggestions.
1