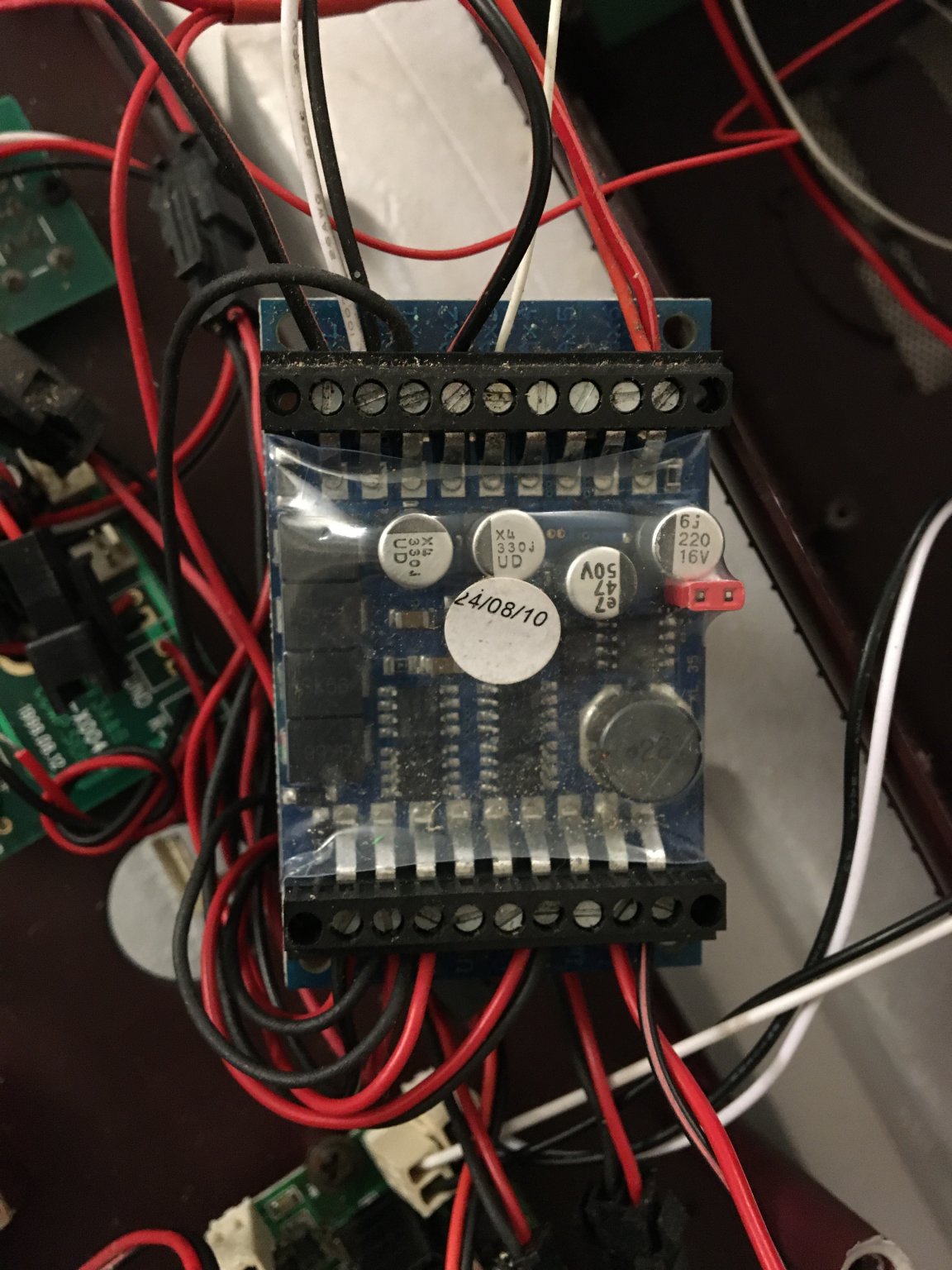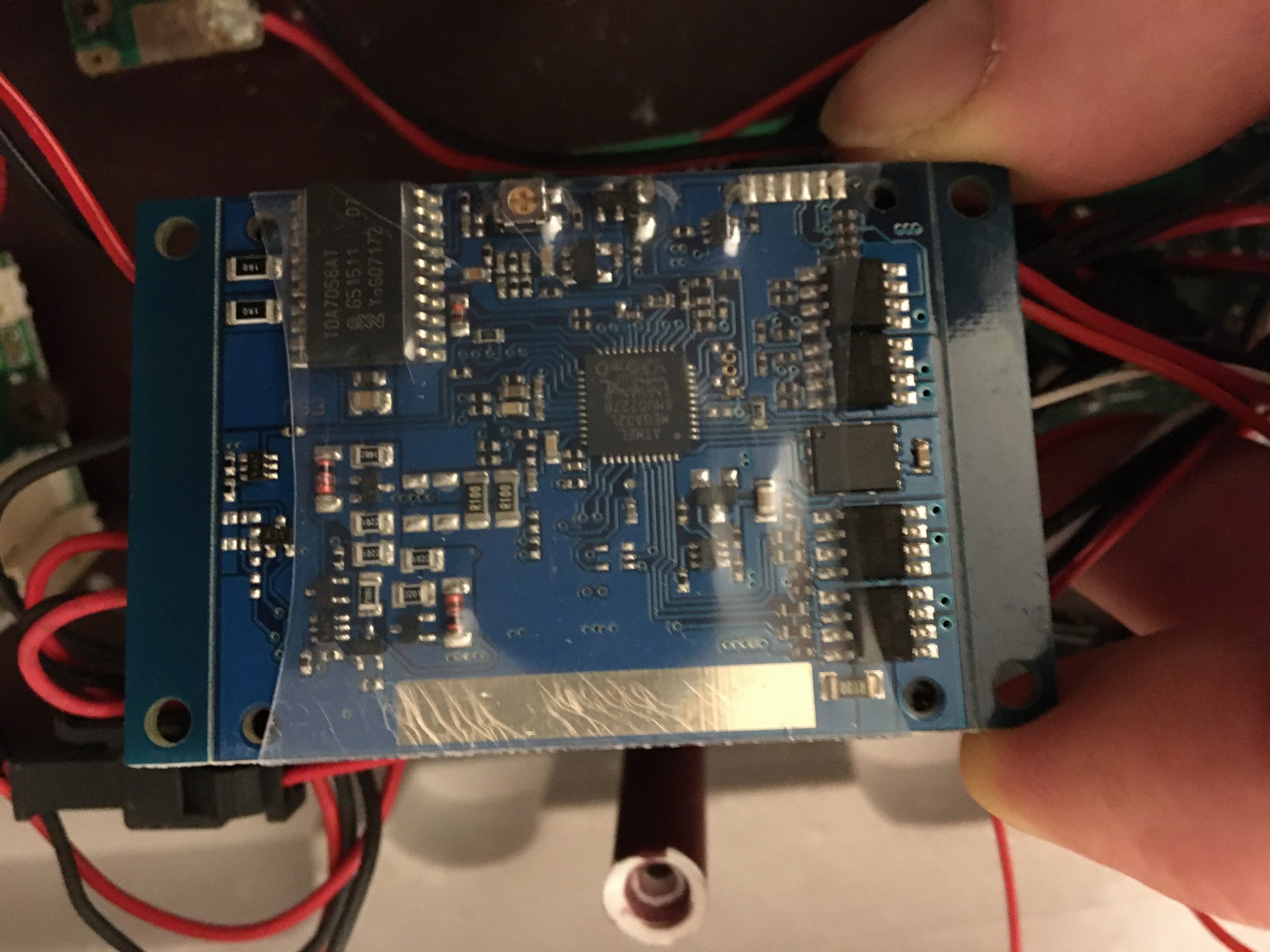 Hi,
I bought an as-seen USA Trains F3 AB set and found one of these in each. Does anyone recognise it?
I tried it with my old H&M controller. It went through the start up sequence, then the motors start, but quite slowly at the max 12 v . Also the sound went a bit crackly below 12v which I guess is because the motors are pulling the voltage down.
If these are good, than Mrs C is happy to commit to DCC!
Thanks