Afternoon All,
Having spent most of the last few weeks on "light duties" and having got fed up at looking at my LGB HSB 905 van, well out came the LGB rubber ruler correcting equipment, the hack saw!.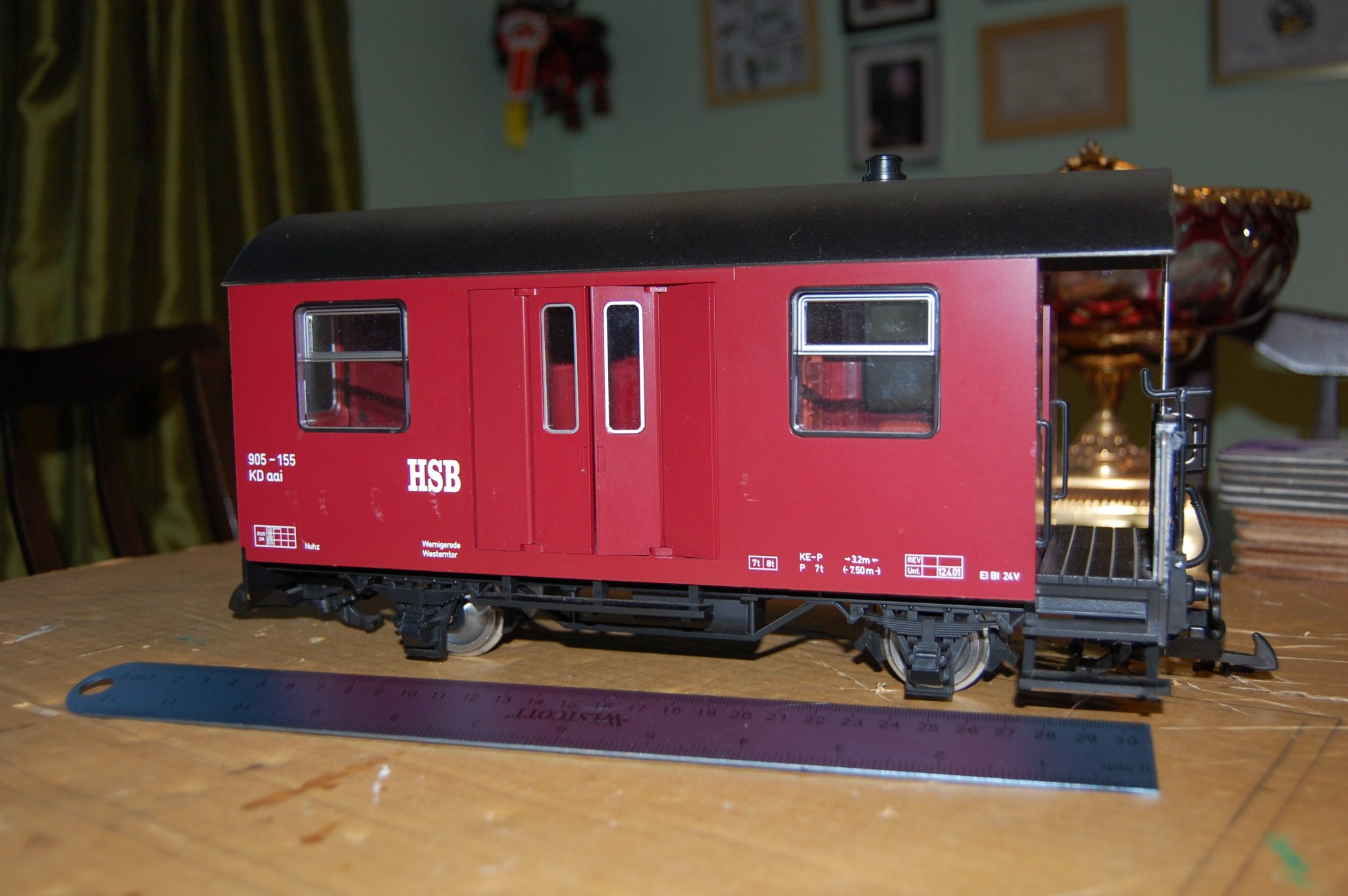 It's 1'6 to long, wheel base 2' to long and 9'' to tall ( scale feet that is) so first job is to dismantle and work out how to shrink it down.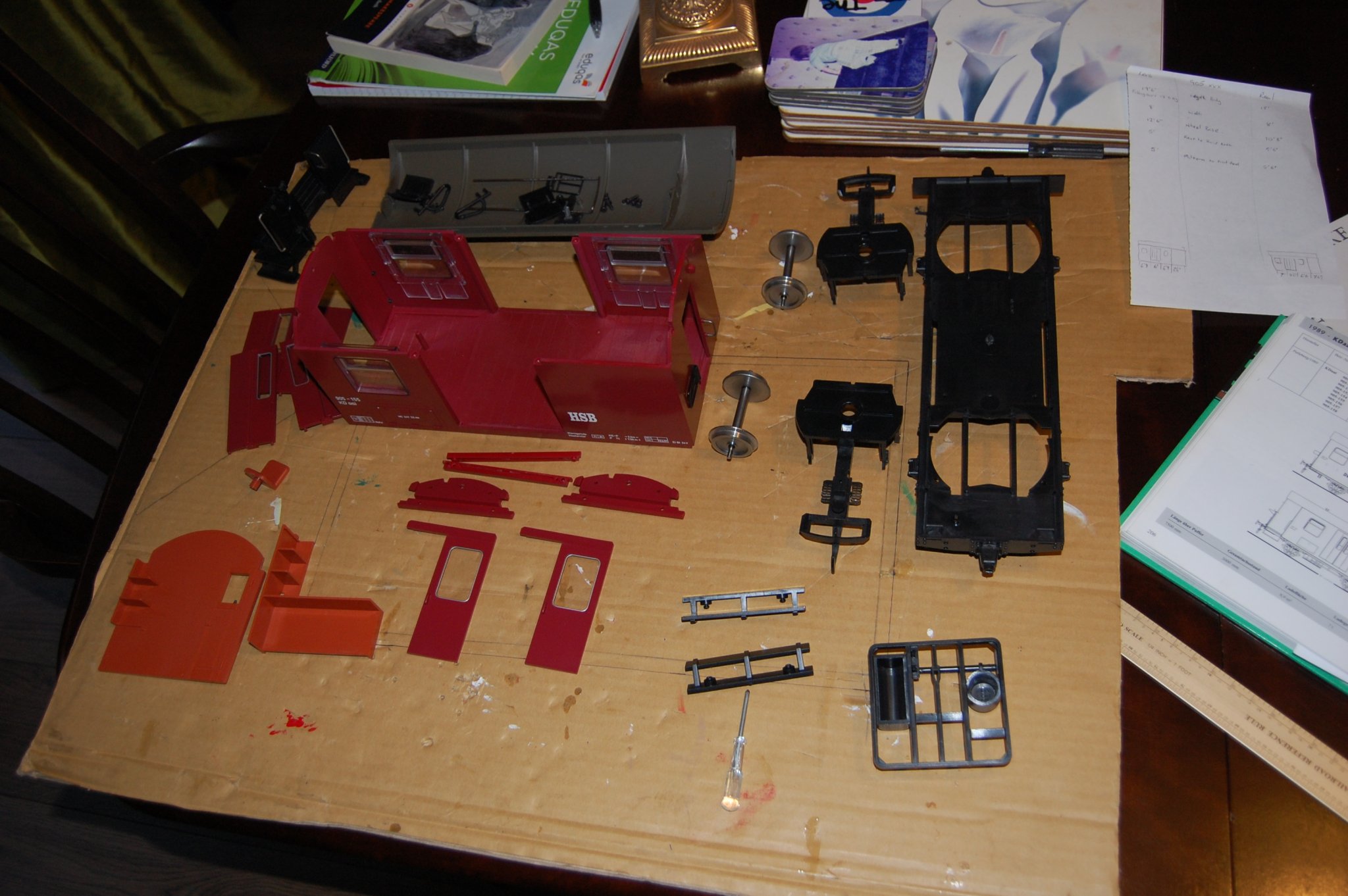 Running the measure over the body, the extra 1'6'' was in the bi folding doors, so basicly cutting the top and bottom door rails fixed this also at the same time removing the body floor.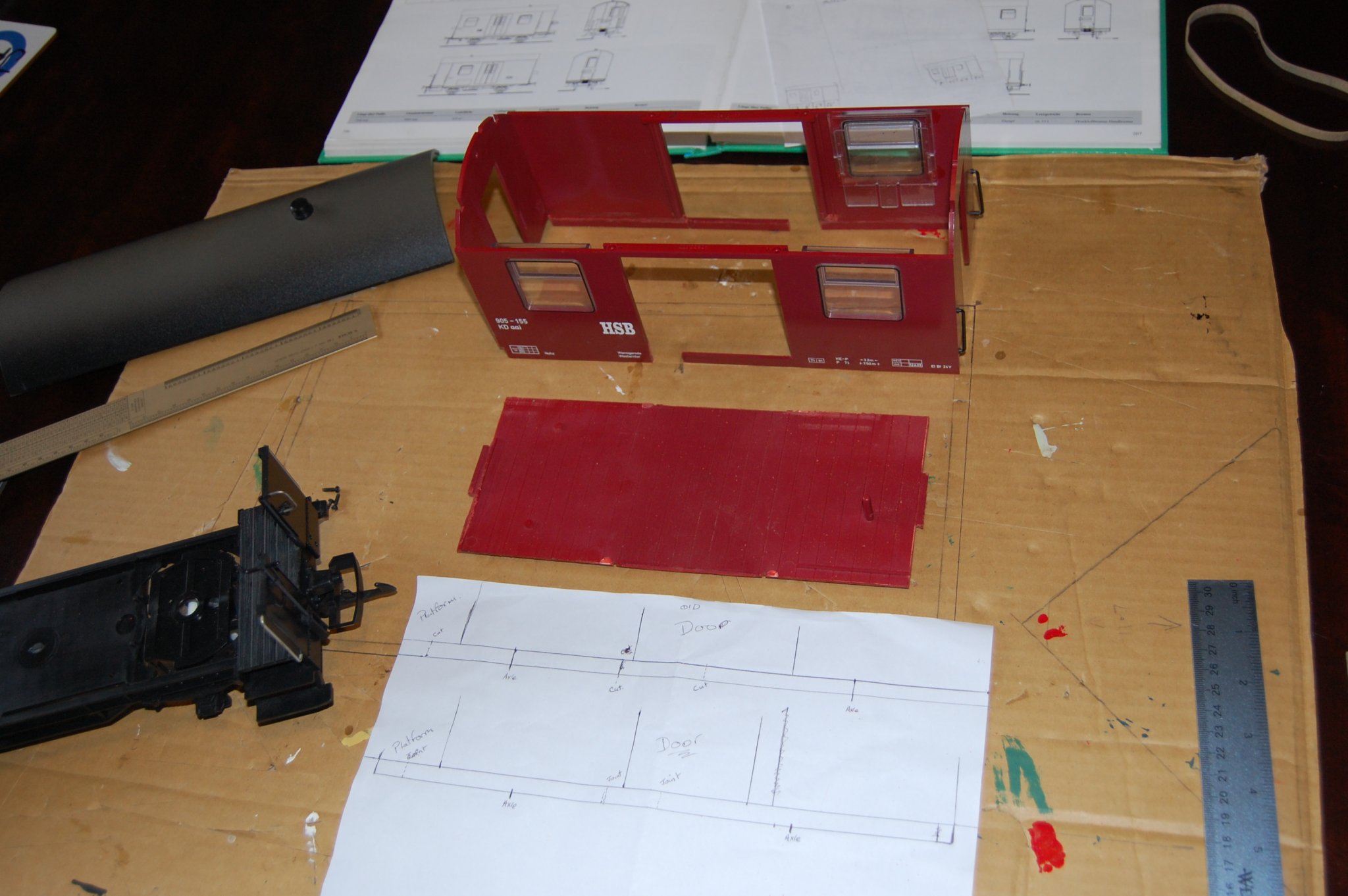 the paper below shows the cut lines for the chassis. the floor was shortened and refitted in the body 5mm higher in order to lower the body, this makes the bi folding doors unusable, something else to think about!
with the body now the right length, the chassis was chopped up and the axle boxes turned 180 degrees to give the correct wheel base of 10' and the reduced gap filled with off cuts and angled plasticard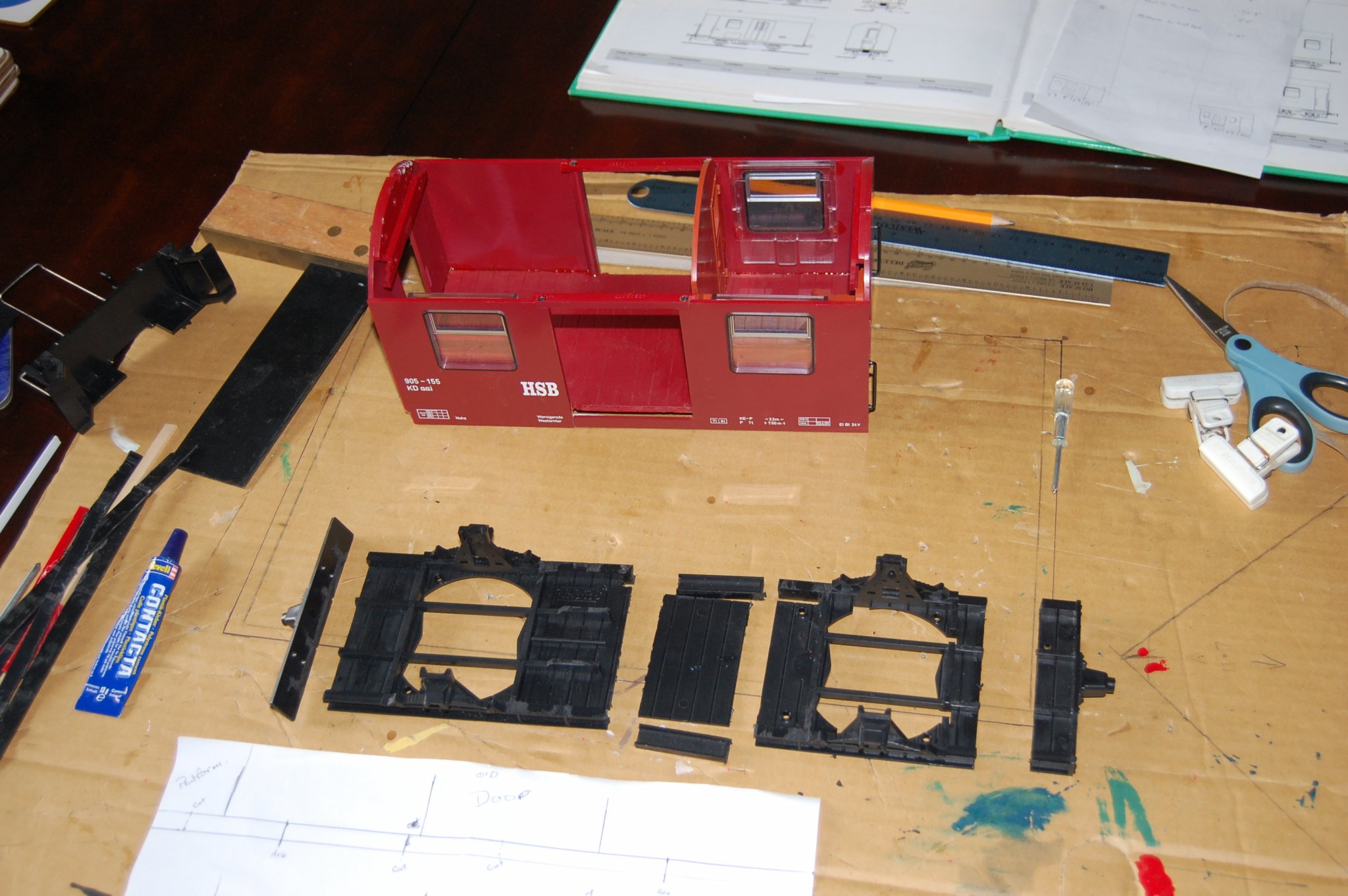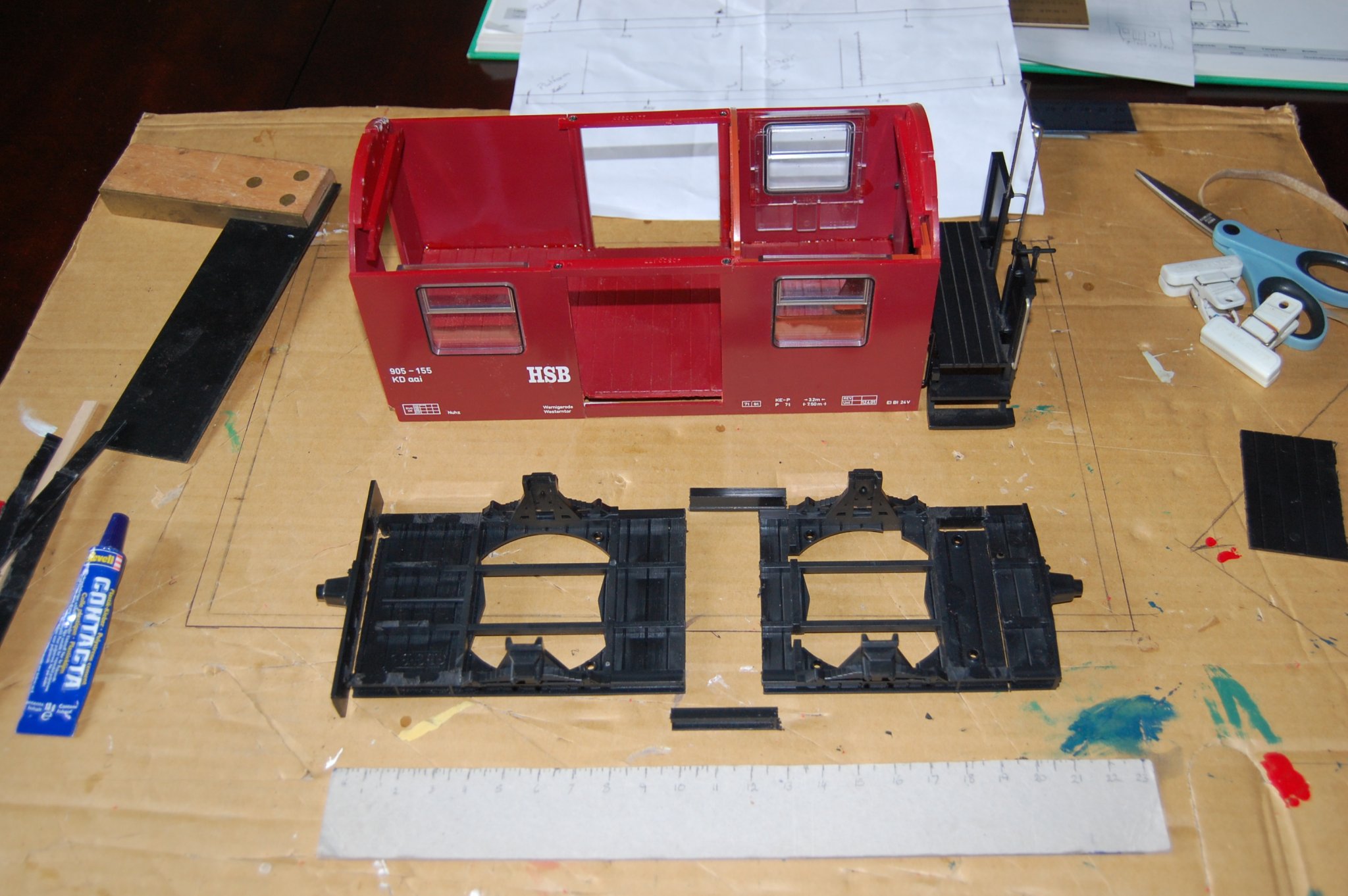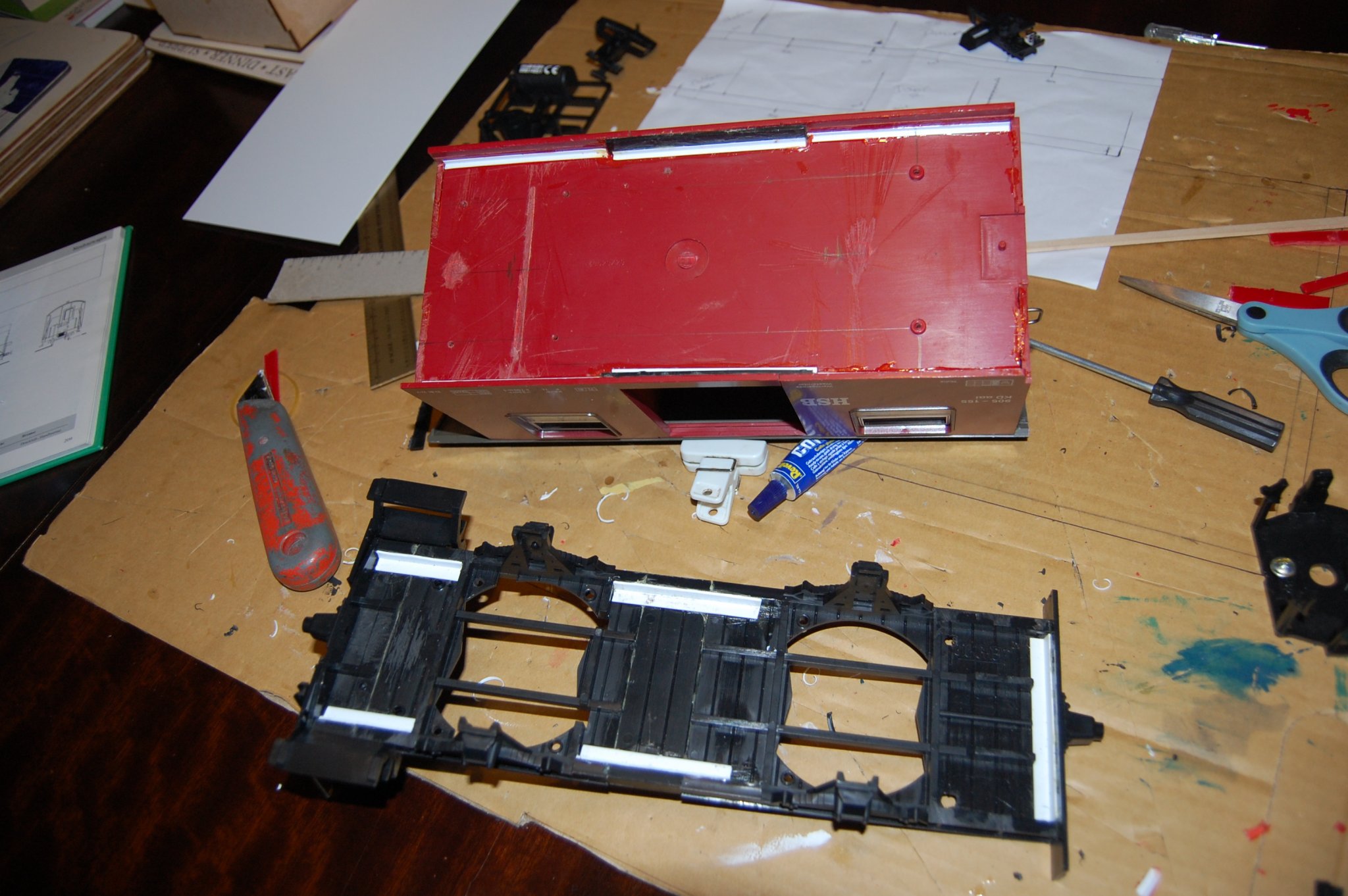 also the existing pivot points were removed from the floor to re glue later once I was sure it was as I wanted it. The couplings were extended to correct for the new wheel base. I also put 2 screws to form a self centring for the independent axles as some times the wheels do not correct after a curve.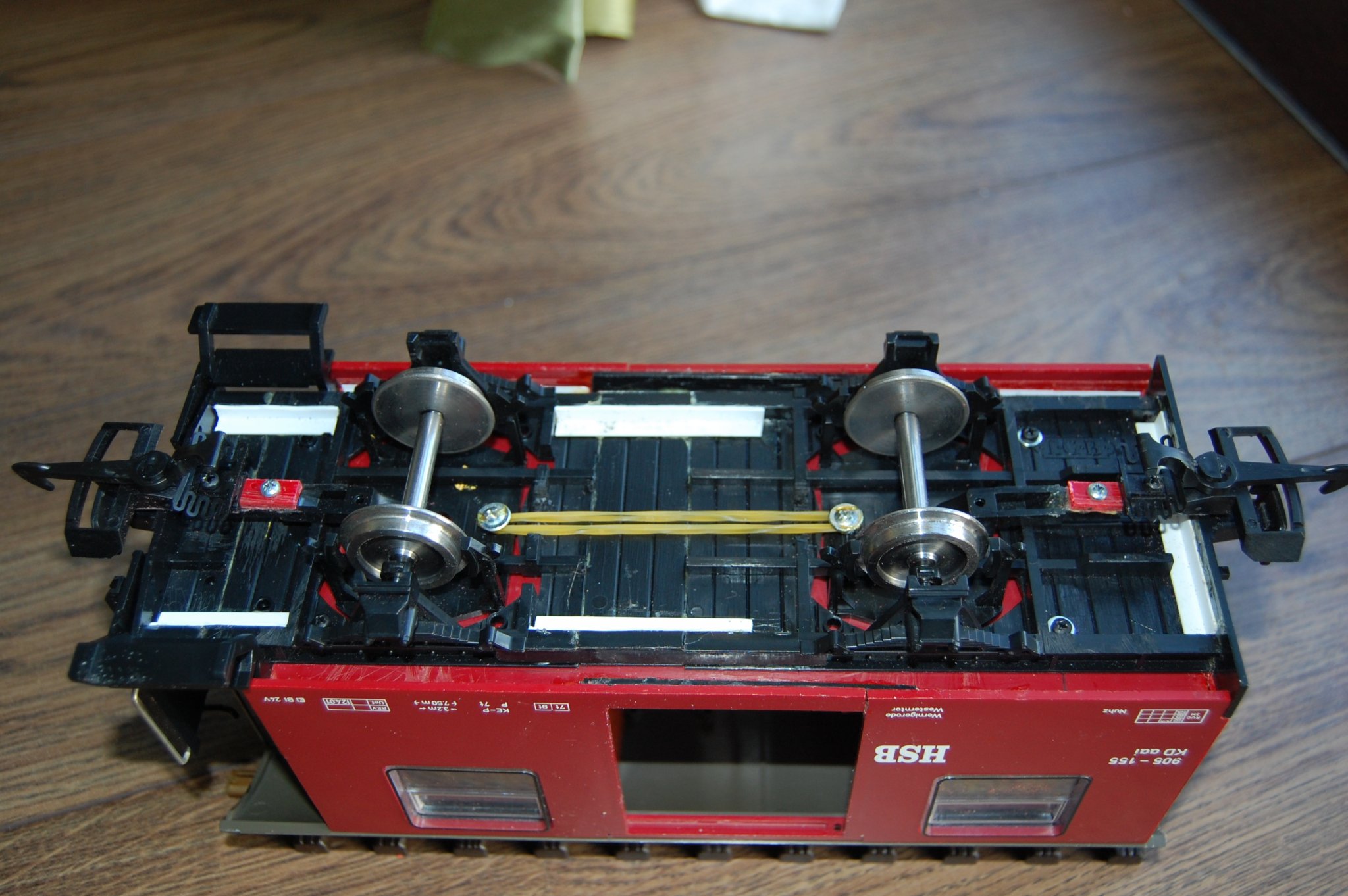 New non folding doors were mocked up out of card before making new out of plasticard.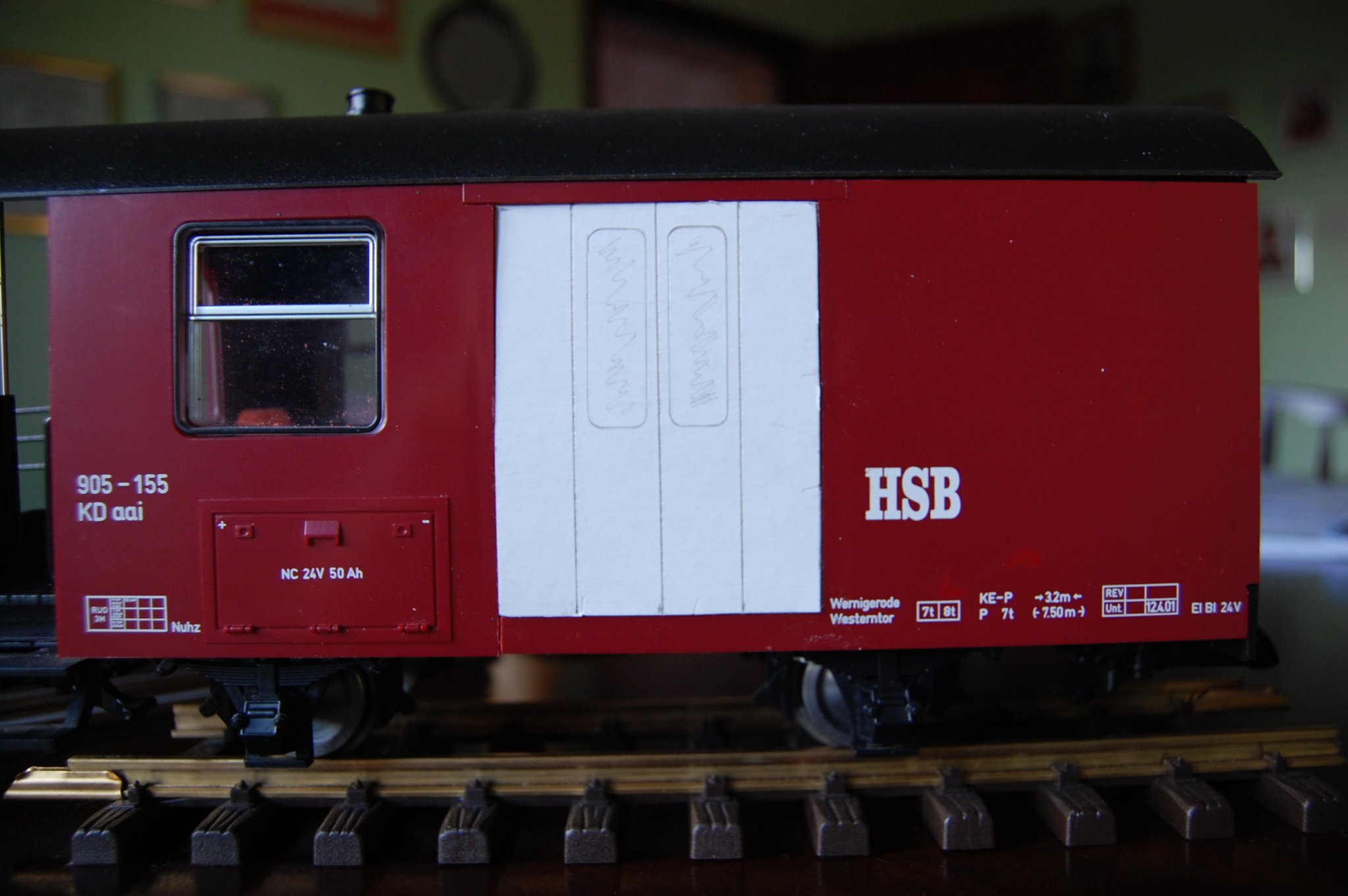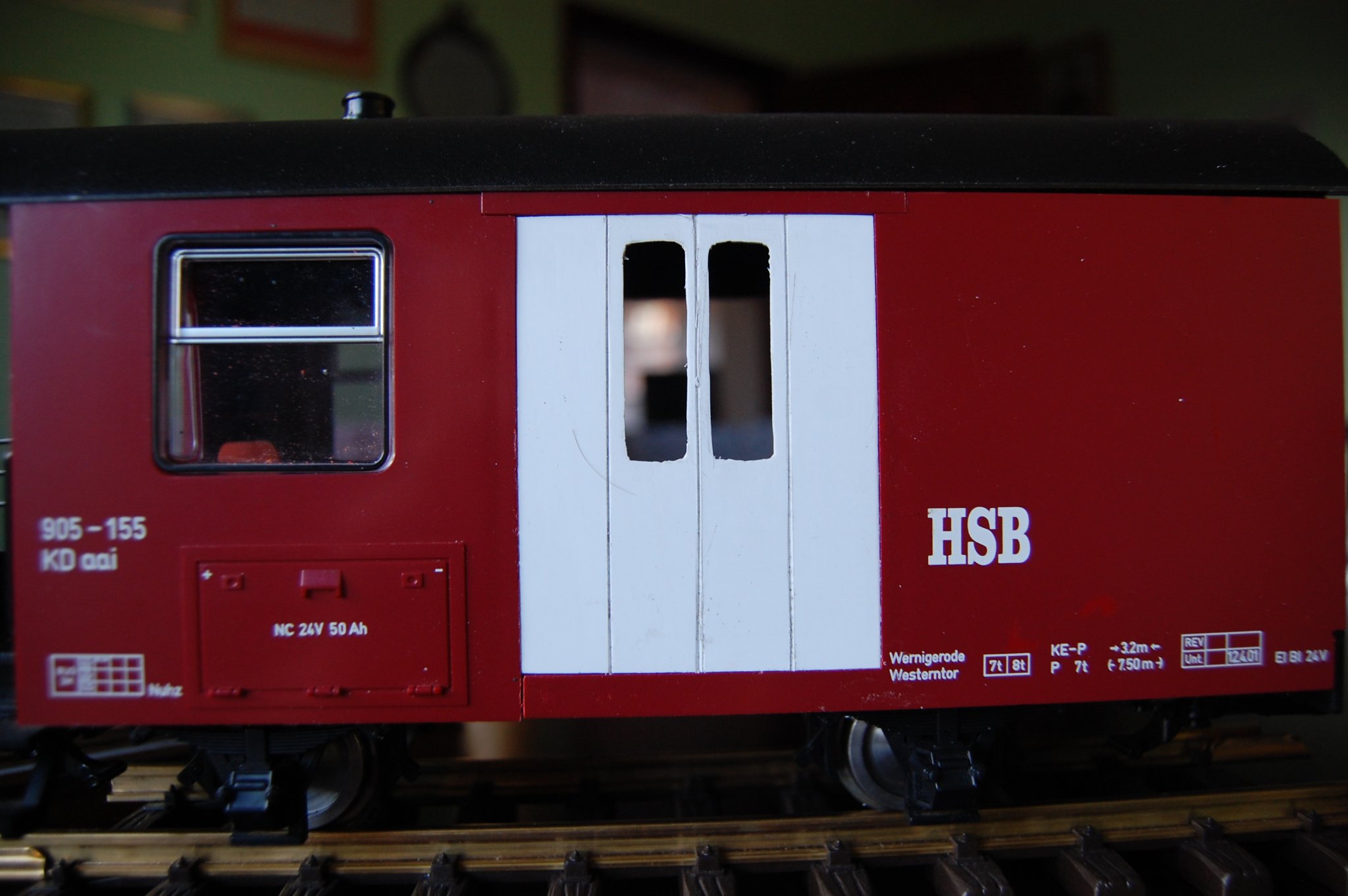 These were then painted and sanded/ T-cut to make them looked used and battered as per the photos I have of the early 90's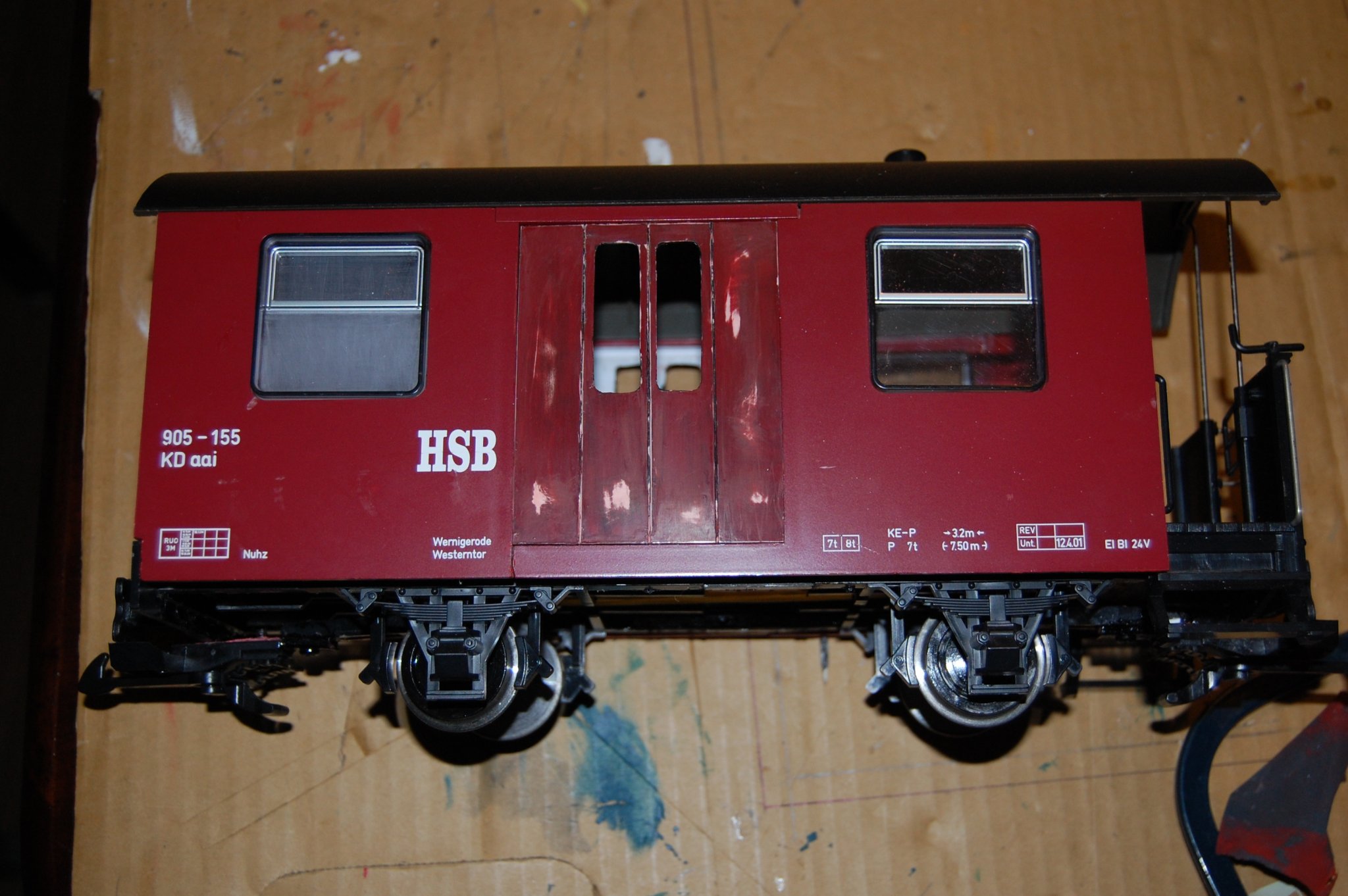 new steps were made from some plastic angle from a local DIY store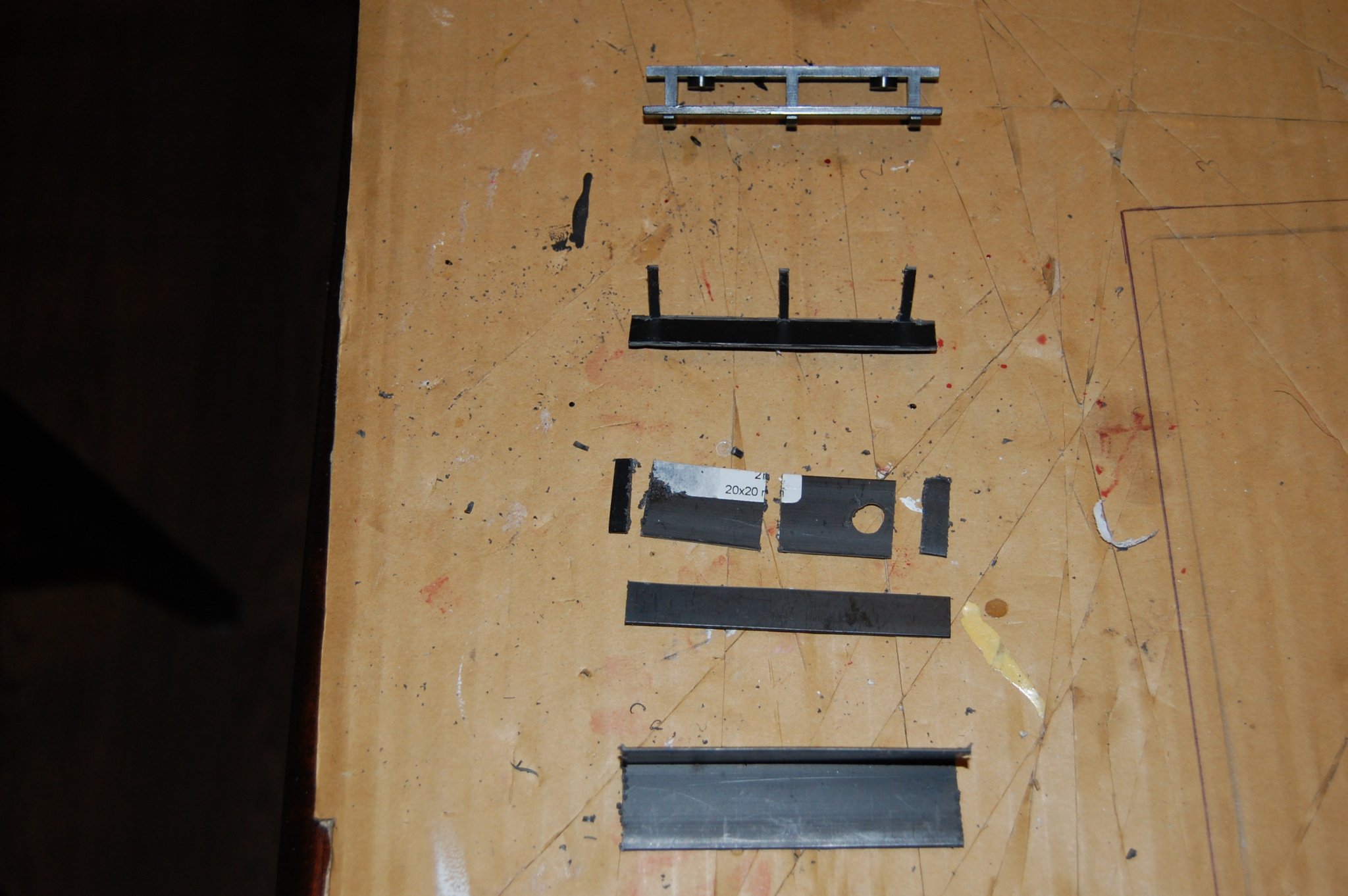 and fitted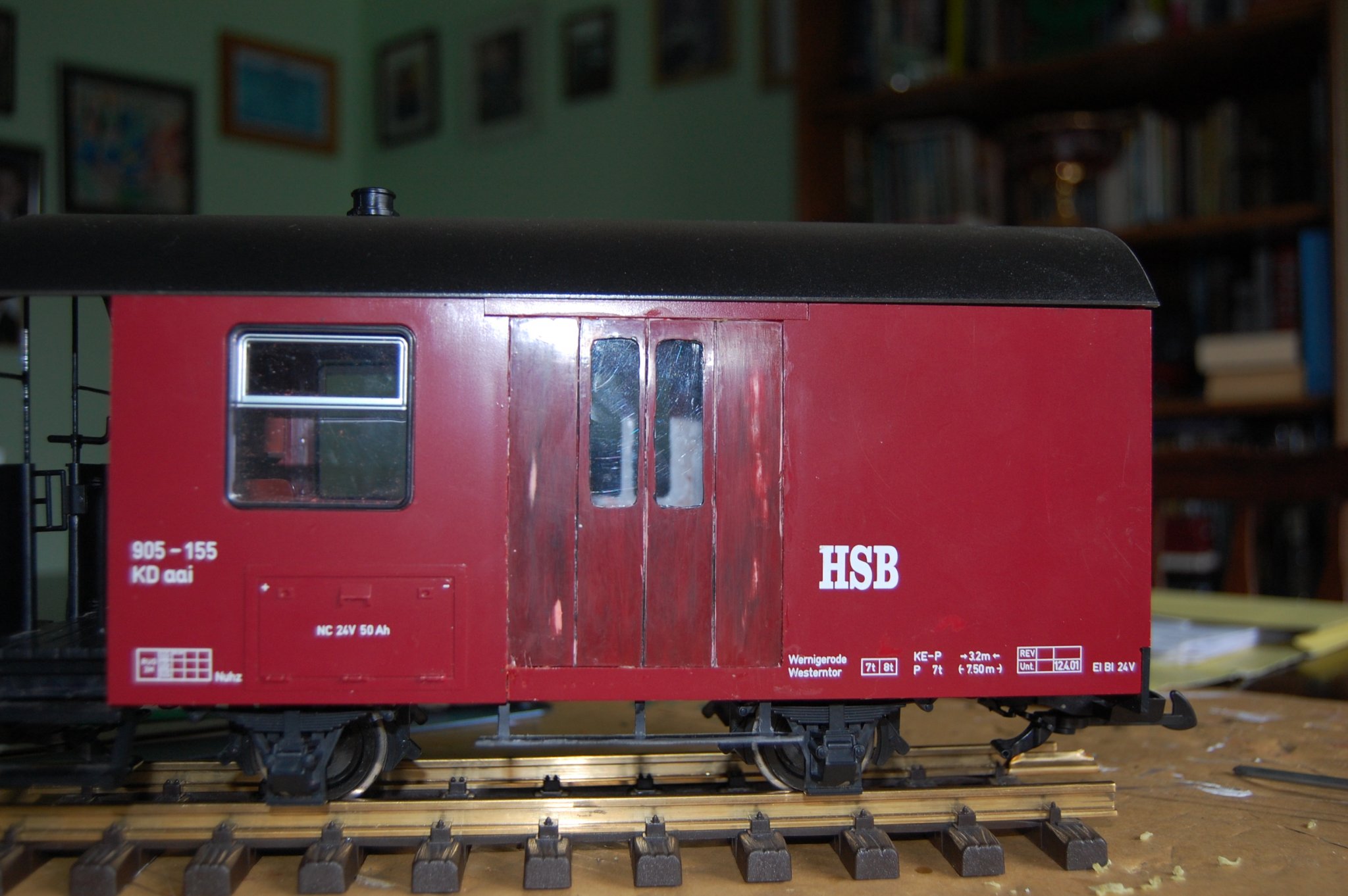 And with some more hand rails the job finished