idlemarvel
Neither idle nor a marvel
There are two versions of this model, later ones (2004-) have an MZS/MTS decoder fitted, earlier ones (2001) just have a 6-pin DCC interface. Mine is an earlier model. It was bought second hand and came with 2 x LGB/Lenz 55020 fitted by a previous owner, but as discussed in another thread they generate an annoyingly loud buzzing noise due to low PWM frequency so they had to come out, to be replaced with a Massoth XL decoder.
Fitting the XL decoder is very easy, getting into the loco not so much. In principle it is easy, just 8 screws and pop the top off, but some of the screws are very difficult to access and take out, even more so to put back. Picture below shows roughly where they are, matching set on the other side of loco.

Once you're in, you just need to connect two sets of standard LGB track power and motor cables onto the pins protruding from the circuit board (these cables come with your XL decoder). The pins are conveniently marked gn (green), ge (gelb/yellow), ws (weiss/white) and bn (brown). Then plug in a 6-way ribbon cable (this doesn't come with your XL decoder) and attach to the XL light and F1 connections as per the XL installation manual. Finally, set the 6 DIP switches to off for digital. The 6-way ribbon cable is available as Massoth part number 8312061 (Massoth eMotion LGB Interface Cable 6-pole); fortunately I already had one from one of the 55020 decoders the loco came with.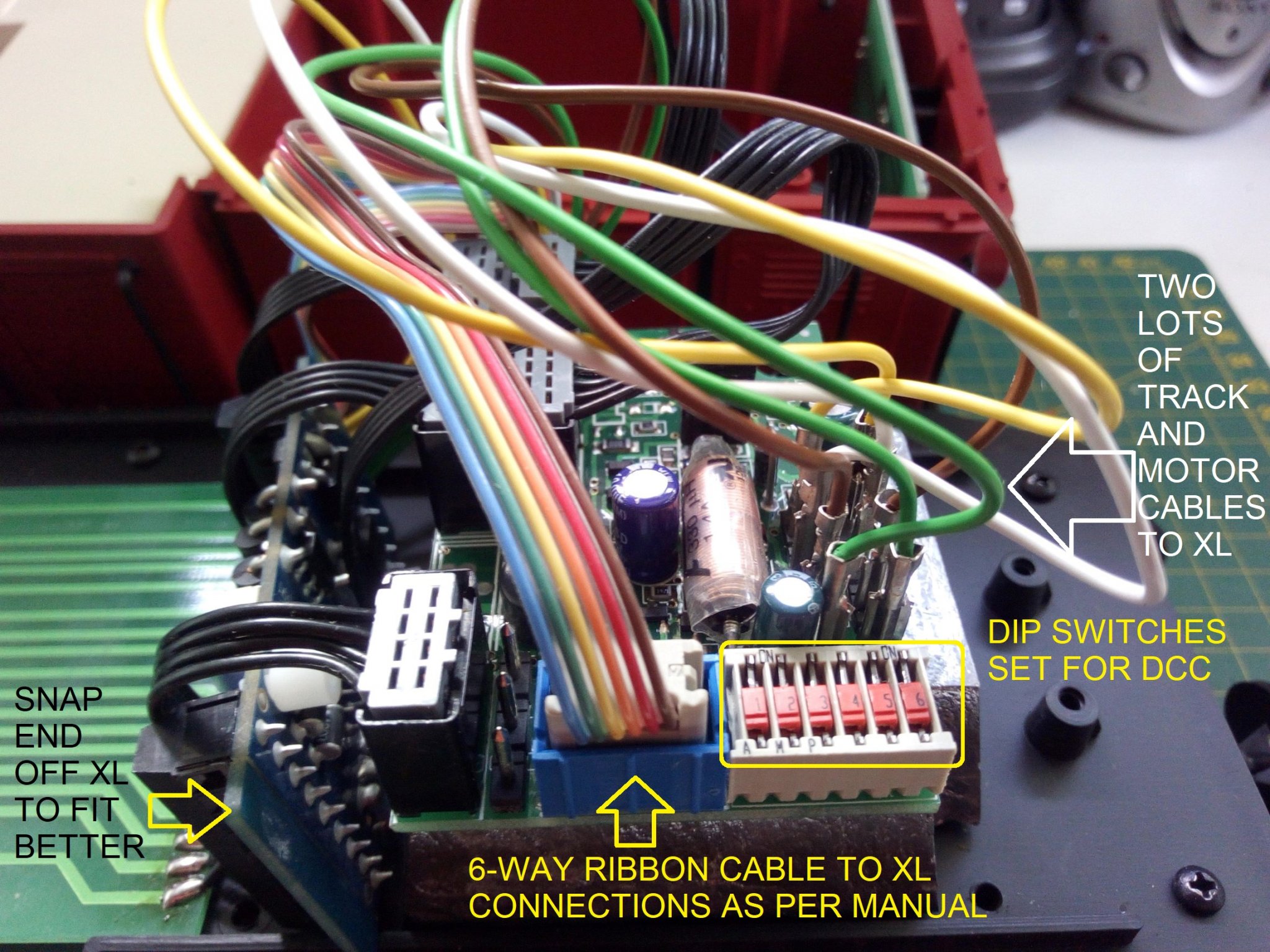 The decoder can use all default settings, you just need to change the address to suit.
This model loco uses full voltage light bulbs so no worries about blowing bulbs.
The bulbs use 6v but if you use the existing circuit board that reduces the voltage for you.
You probably want to reduce Vmax and Vmid speeds (CV5 and CV6) as it goes way too fast at full throttle.
Whilst it was open I put in a generic diesel sound module, LGB 65006. This is basically a rebadged Massoth S sound decoder but with no SUSI interface, so you have to connect it to track power. (Note that the sound module is a another decoder and the address should match the address of the XL motor and lights decoder for ease of operation.) As I didn't want to take cables through the cab - the speaker is on the opposite side to the power circuit board - I decided to take track power from the multi-purpose socket (see brown and white cables in picture below).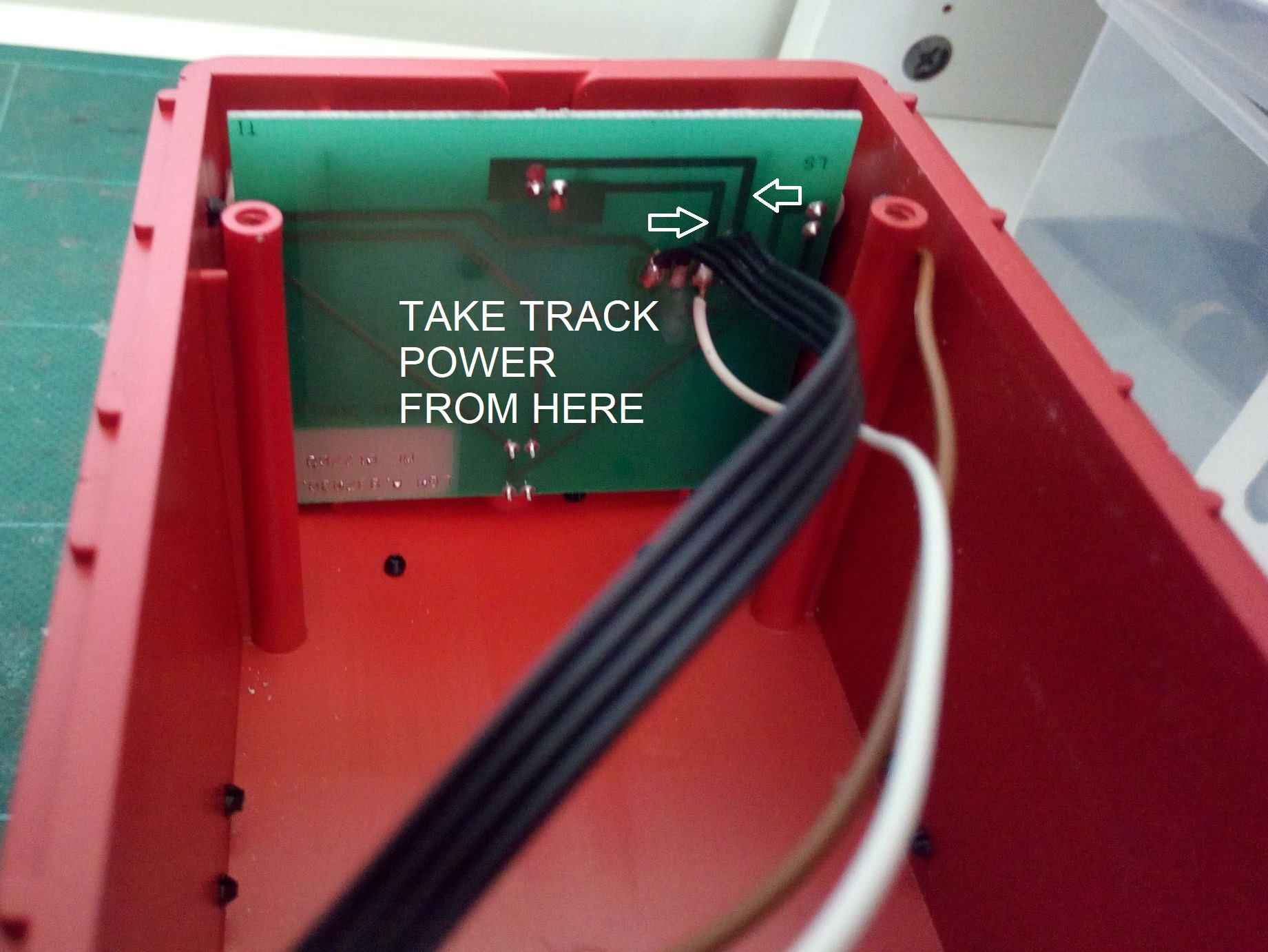 The speaker provided with the LGB 65006 soind module is large but not as large as the space allowed for a speaker in this loco, so I had to make a speaker surround out of plasticard to keep it in place, see below. (Should you need to make one, the surround is 65mm square and the octagonal hole is 45mm across and centred.)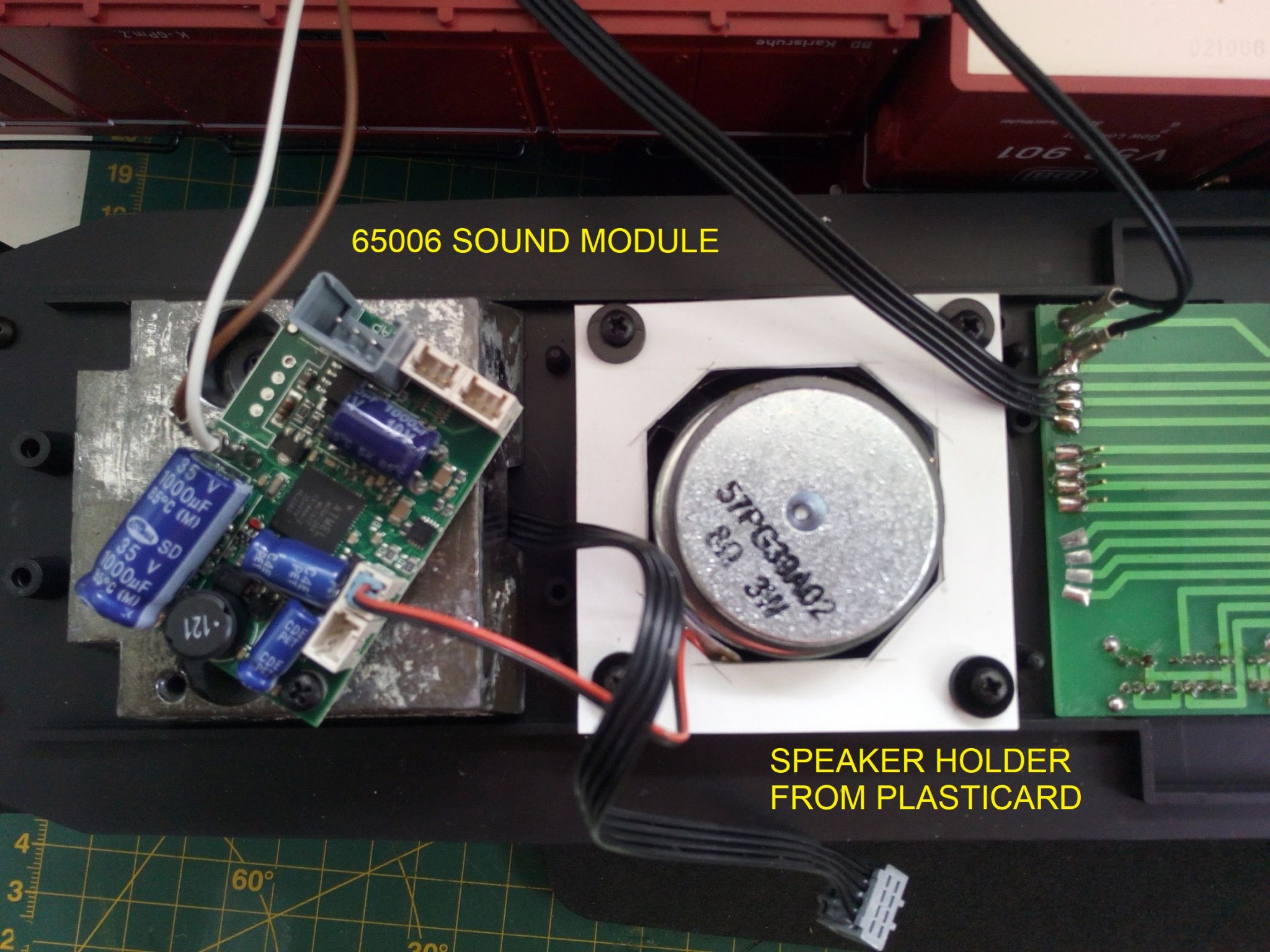 As mentioned, putting it back together with all the extra cables to mind is quite challenging, but once done it all worked a treat. Some pictures and maybe a video to follow tomorrow.
Last edited:
1