SevenOfDiamonds
Registered
Not so much a "wanted" item as a "help wanted" item.
I've seen a reference in a German magazine to an article in LGB Depesche about the (full size) HF130 locomotive that LGB subsequently launched (in October 2005?) in model form as 20590 and 21590 (and other variants later).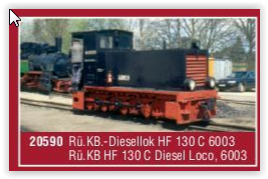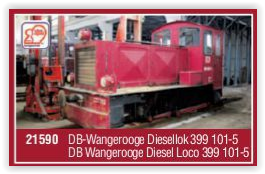 That reference (using google translate) was "
(the model built by) my father was based on an old plan in the LGB Depesche from the small, originally 2-axle LGB diesel locomotive
". As I now own the largely scratch-built locomotive referred to, I'm curious to know whether the article in Depesche was written by the model's creator, or whether it simply served to inspire him to build it.
I would be greatly obliged if anyone who has a set of Depesche magazines covering that period (say 2000-2004 - issues 100 to 119), or even an index to those issues, could tell me precisely which issue the article in question was in. Once I know which issue it was in, I can try to find a way to obtain a copy!
Here's hoping!
All the best
David