Some time ago I posted a
thread on derailment problems
that I assumed were caused by metal wheel.
It was already mentioned that the track was also causing problems on a certain spot.
When running a train today I had again derailments on this same spot and I noticed something suspicious. There was a gap between the tracks and the concrete base seems cracked...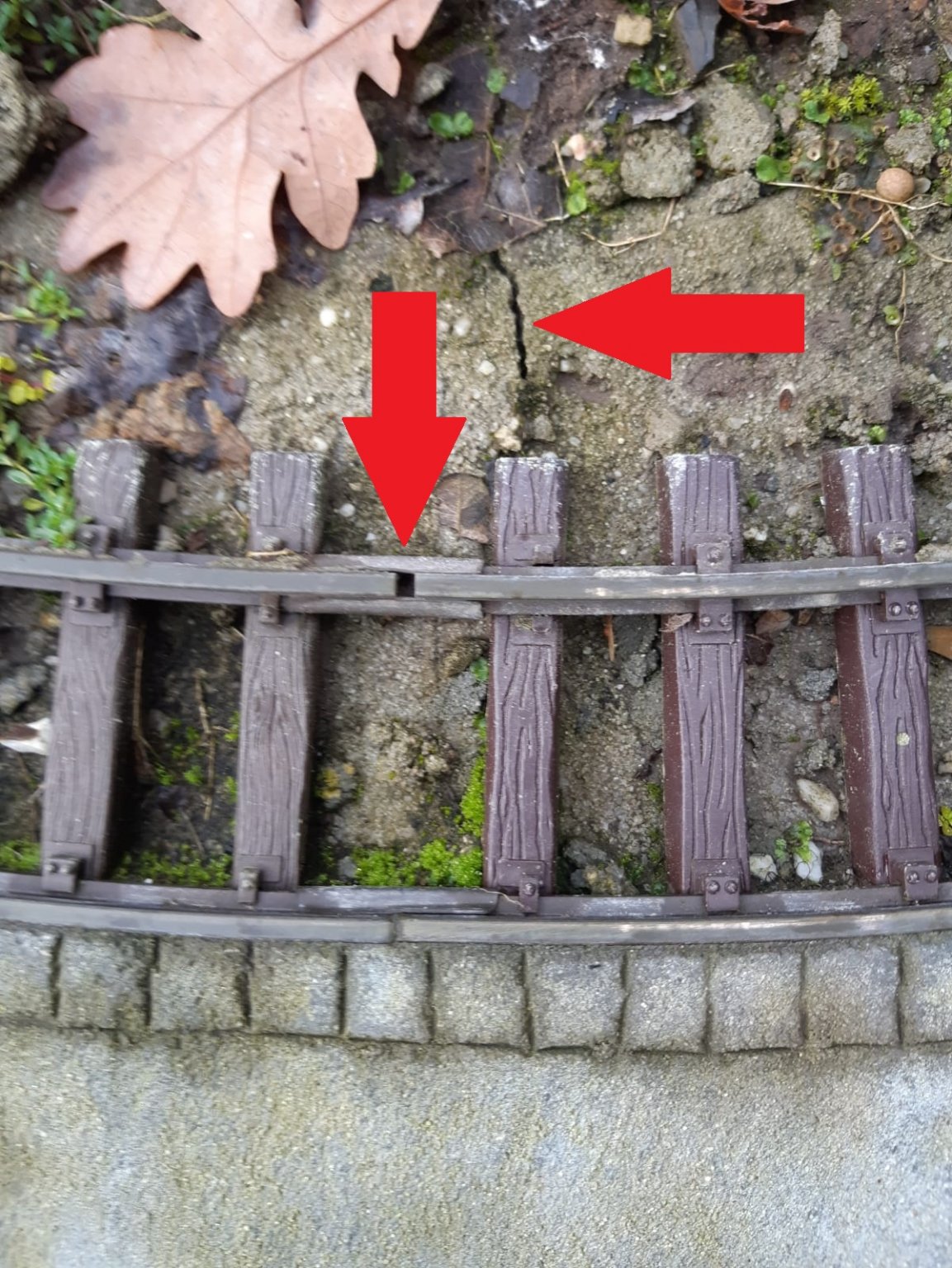 Just around the corner of this curve the track continues straight and runs over a border (garden one side, small patway other side. About 50cm high at the patway side). But I noticed the straight part shows cracks in the concrete "ballast" (see right side of track):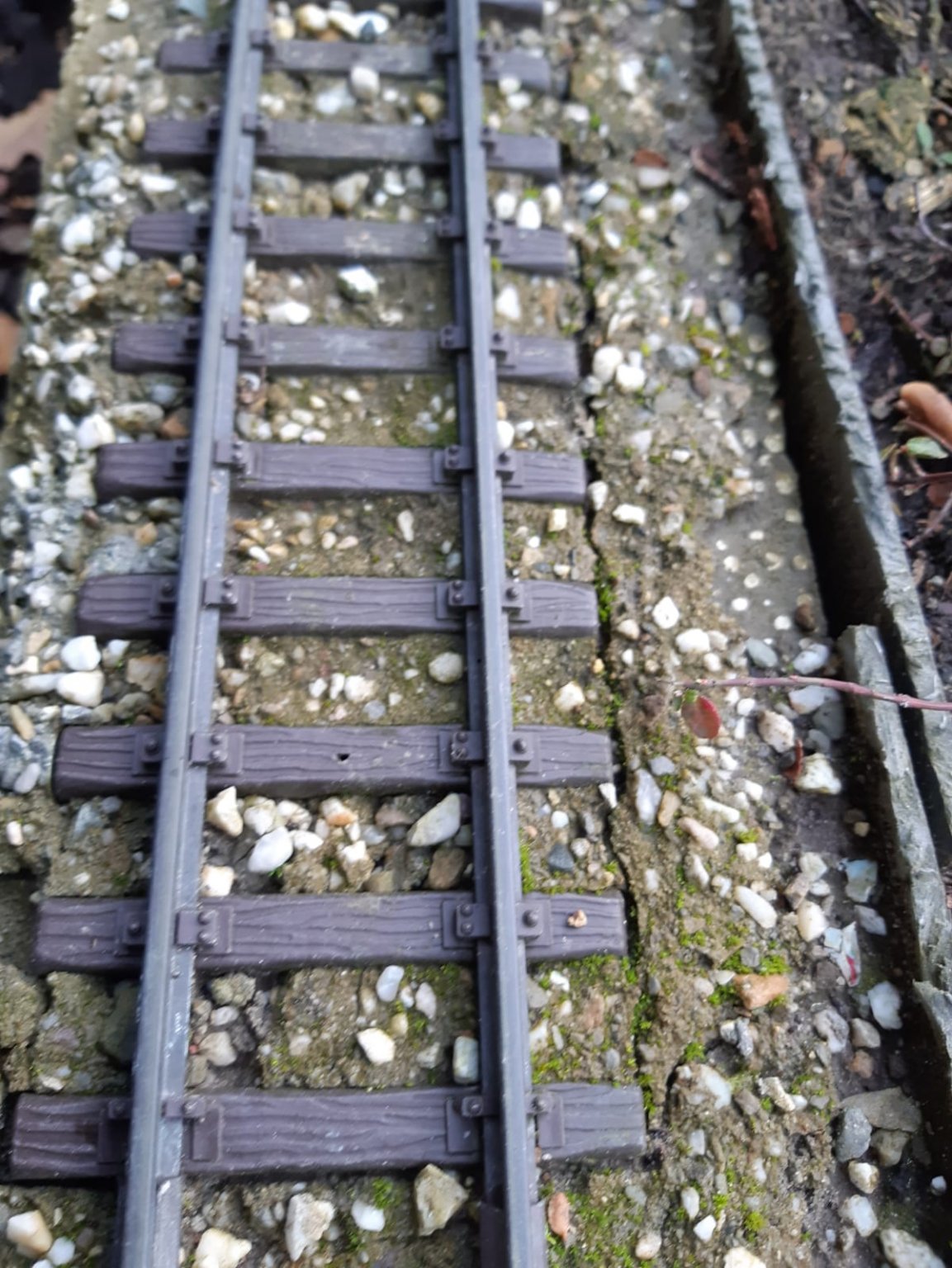 So.. I am afraid the raised border tilts to one side, like this: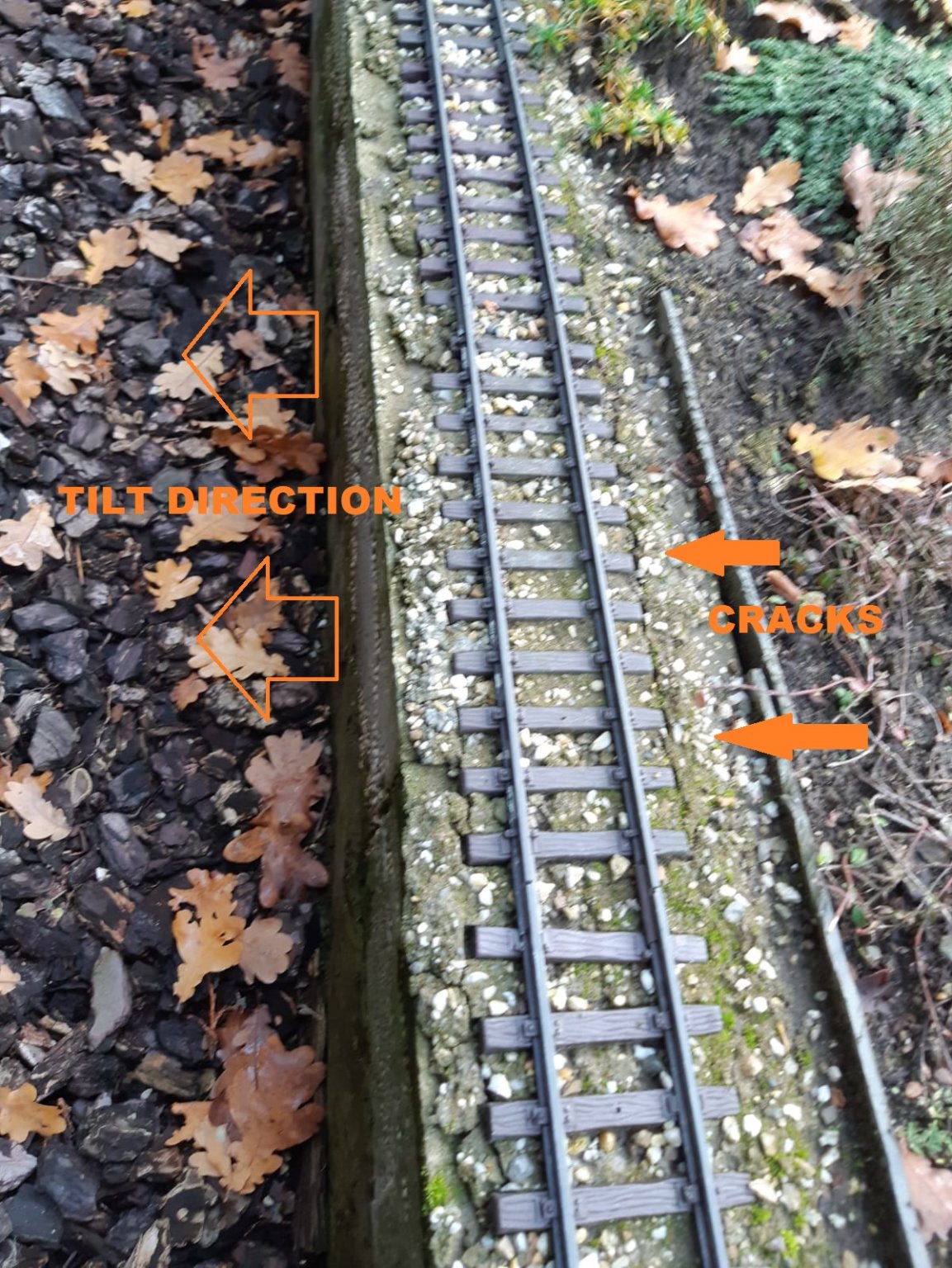 The tilt is than causing the tracks in the curve to move. The concrete road is than working like a lever point, causing the curve to widen up as it presses against the outer rail of the curve (hope it is clear waht I try to explain...). It is causing slight but noticeable tension/deformation of the tracks. The deformation is most likely the cause of the derailments on this spot.
I removed the concrete road piece and loosened the track in this part by removing the track-nails and pulling the tracks gently up from the ballast (the ' conrete - ballast mix is only preventing the ballast to flow away during rains, not very strong so the track loosens easy). Leveled the track and placed some gravel/ballast underneath.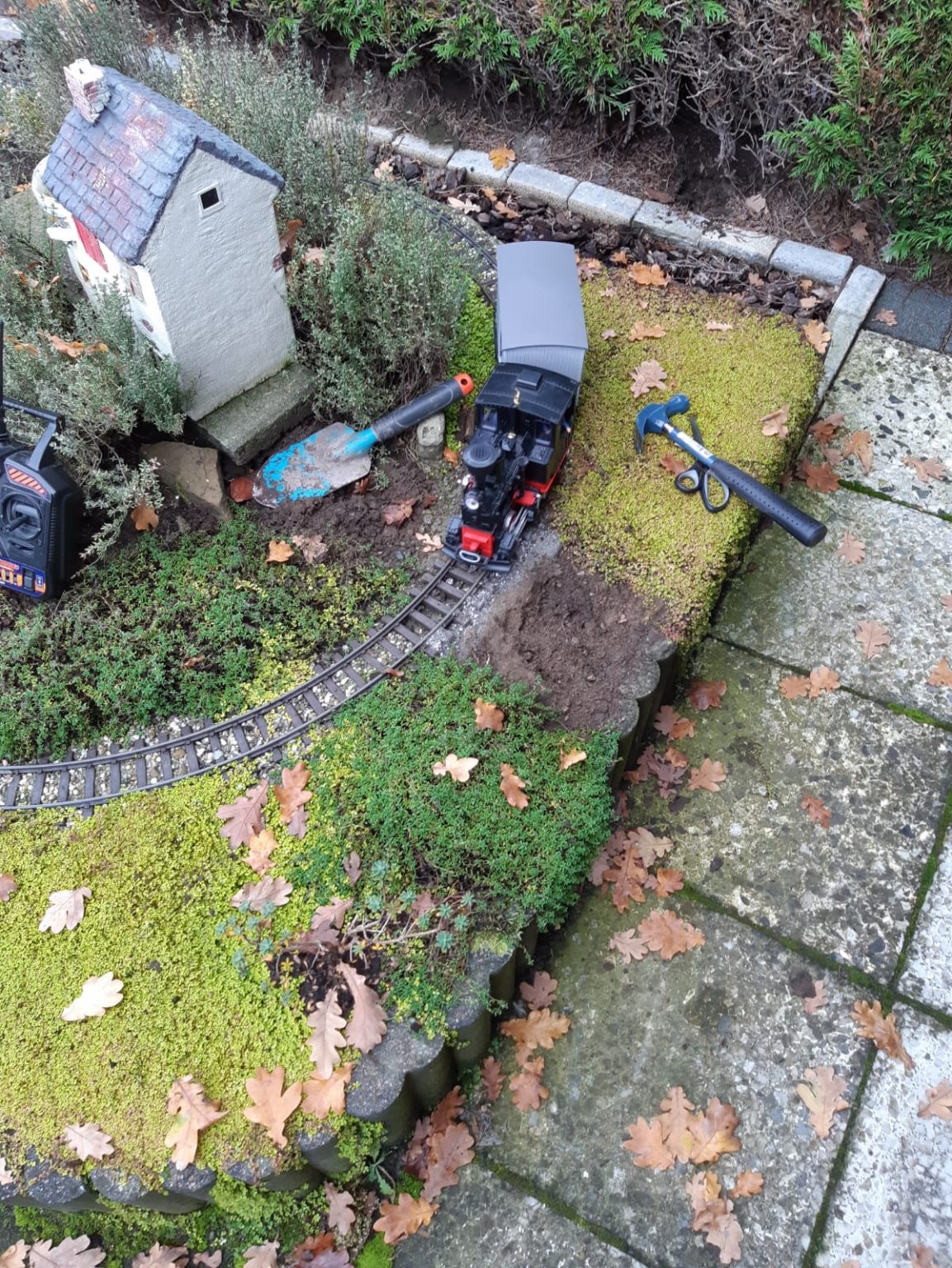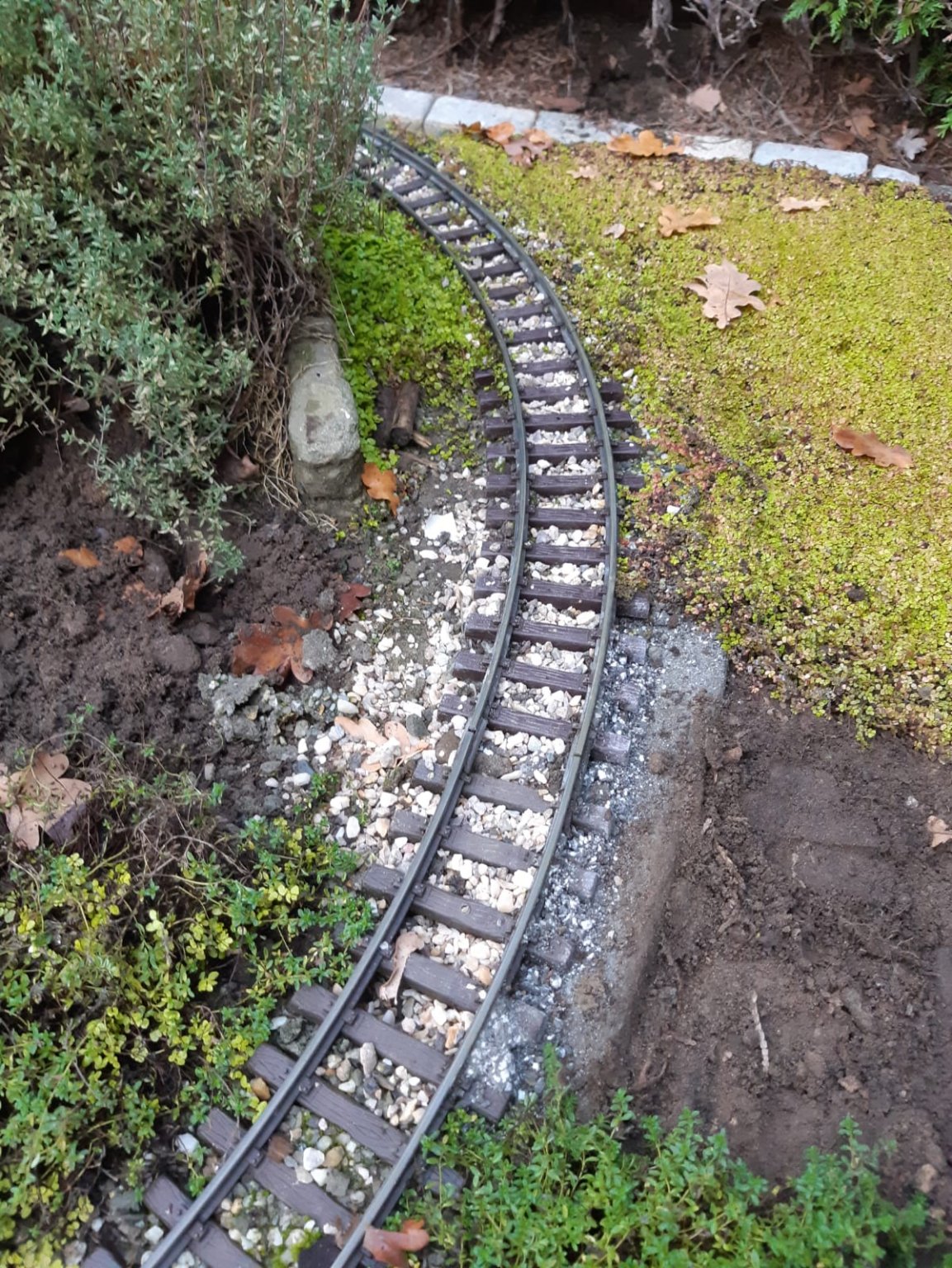 The train runs perfectly for now. The tilting border does not push the track away anymore.
But I am afraid when time goes the tilting can get worse. Have to see how I can prevent that.
2