24 Oct 2009
4,429
4,278
70
I thought that with the completion of Coach No 14, the four wheel Director's Coach, the Claptowte Railway Passenger Fleet was complete. I was mulling over designs for vehicles that I might build at some time in the future, if I ever needed to expand the fleet, when it occurred to me that I could actually incorporate a further coach that would complement the existing models. I decided to build one more coach, No 15.
Coaches 1 to 5 (including No 3 which is transferred to Engineering Stock) were created by bolting LGB Toy Train 4-wheel vehicles back to back, with the balconies at each end, and mounting them on bogies. Joining two 4-wheel coaches back to back is a fairly common conversion, what I had not seen done before was to mount the coaches nose to nose to create a coach with a centre balcony. No sooner had I embarked on the project than MRail posted a photograph of just such a centre balcony coach, that he had created, in Paulus's thread on the scratch built 4-wheel centre balcony coach. At least MRail made reference to my idea of framing the windows in coaches to alter their appearance.
All of the coaches that I have built to date have had the windows framed out to both help disguise their origins and to Anglicise their appearance. I decided that for this coach I would ring the changes and leave the windows unframed and make it an Observation Coach with panoramic windows. This would also involve minimal work altering the body shells.
The donor vehicles prior to work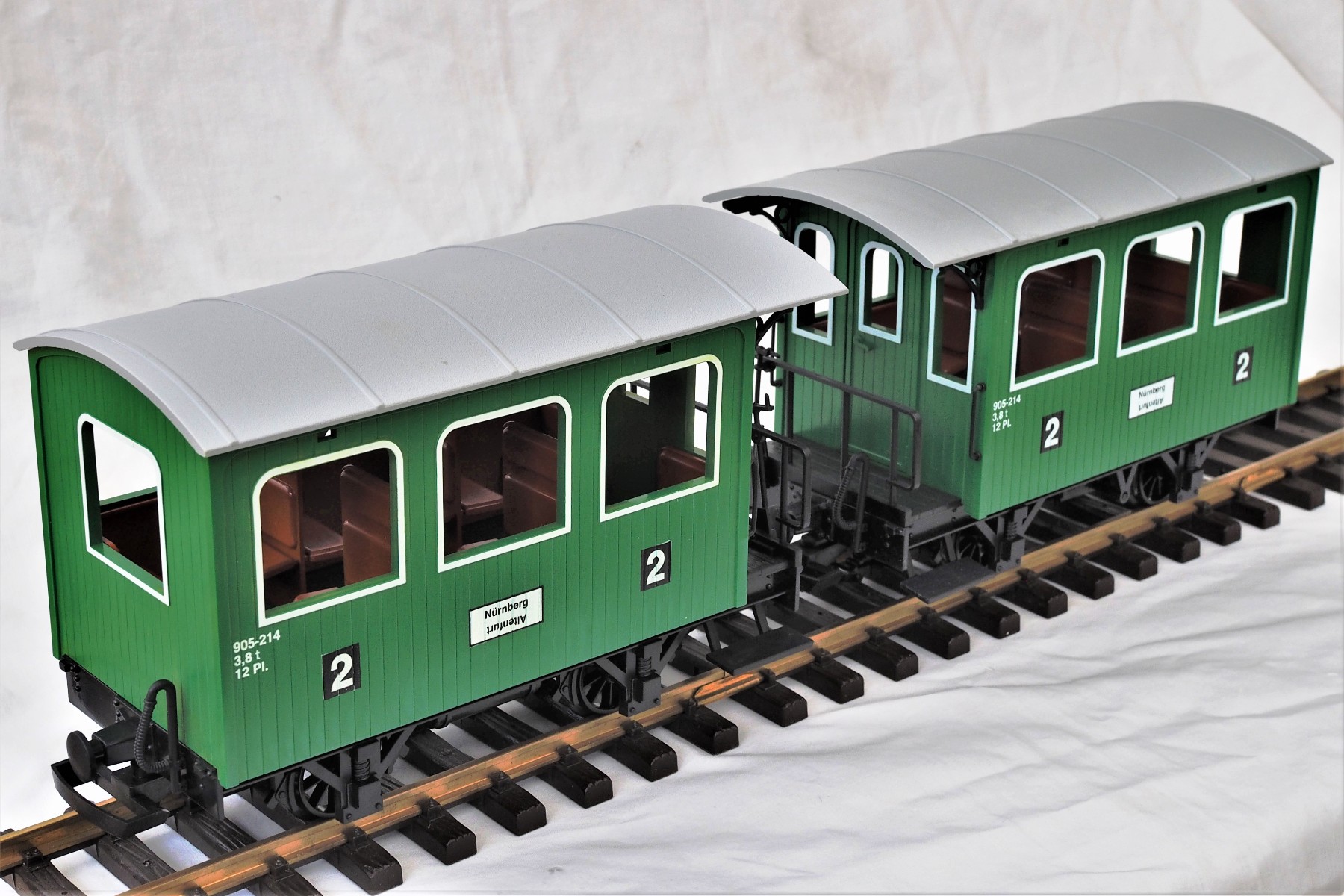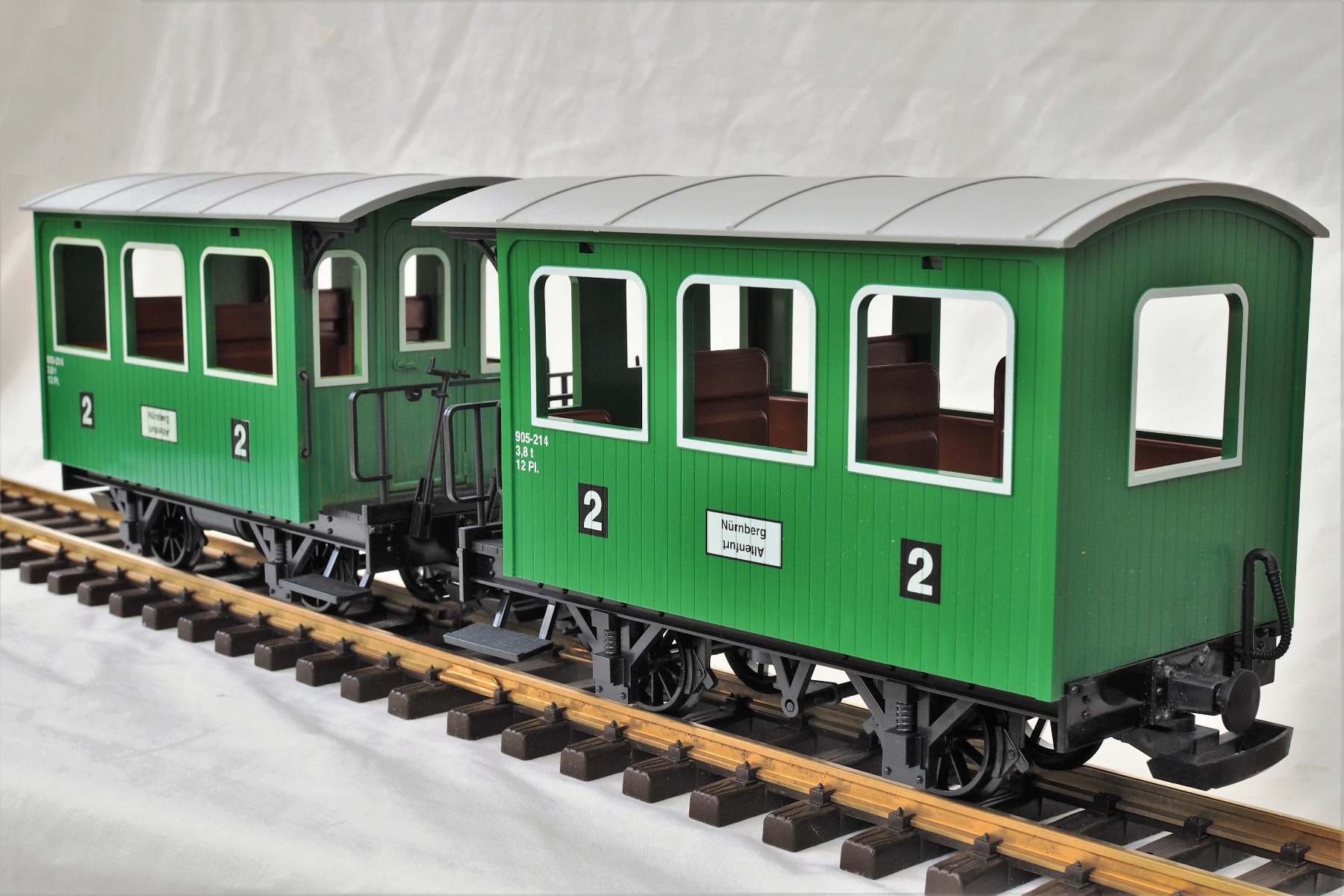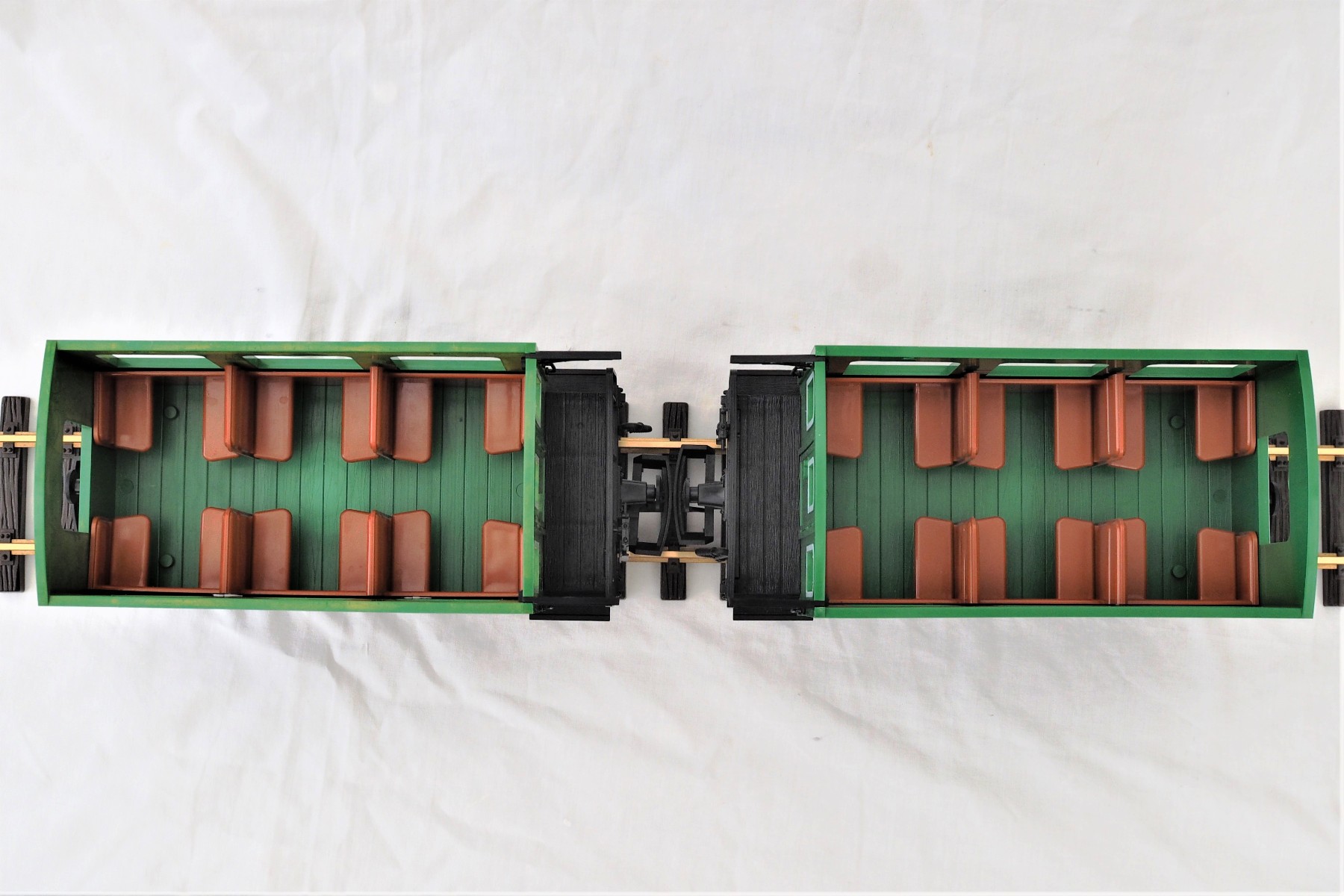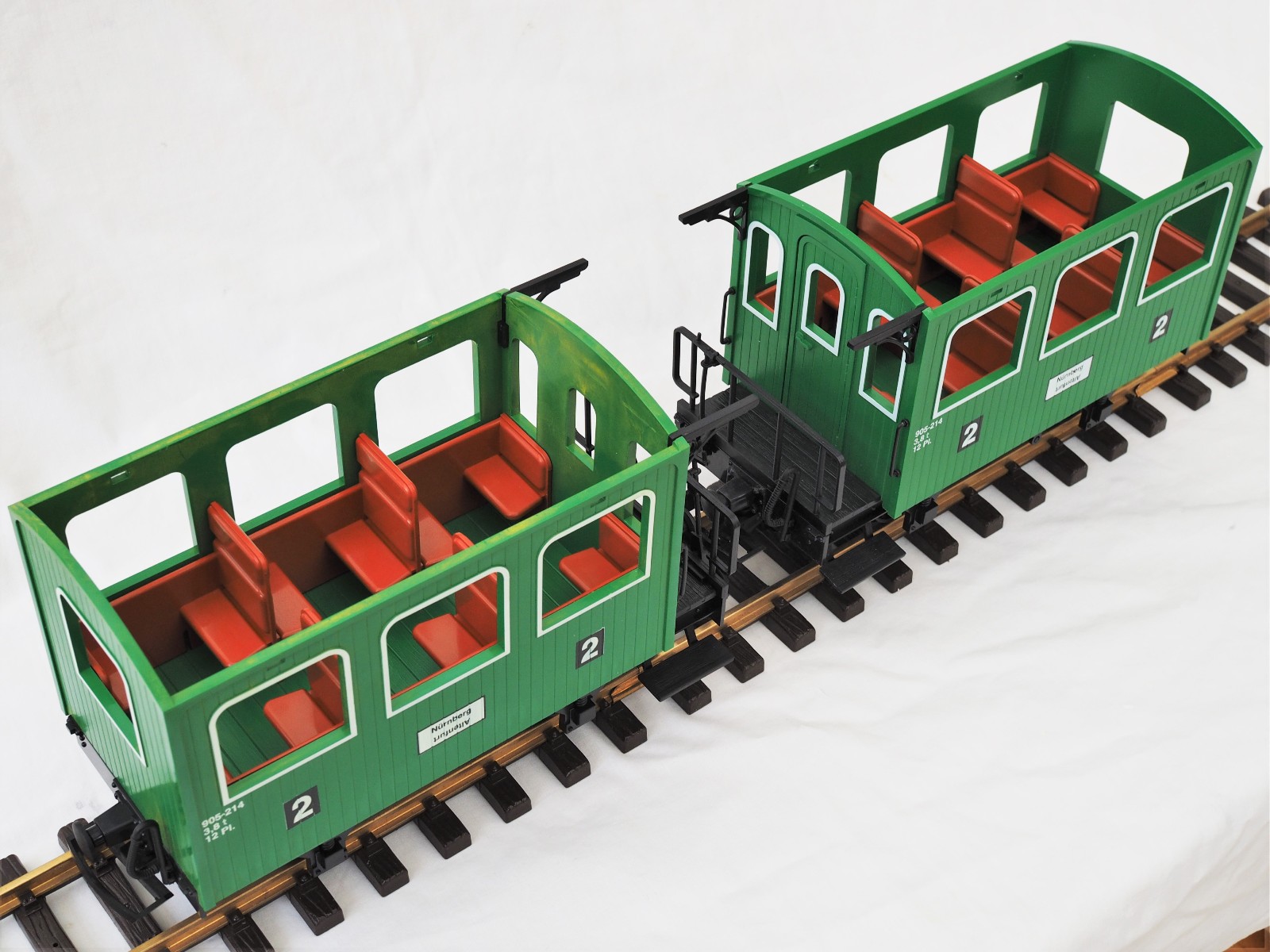 David