Another thread that was created in the DCC forum, since it involved upgrading a non-decodered Mikado to a modern decoder, but is also an RC and Battery conversion, so should probably be cross posted here!
The next candidate for a Revo DCC/ESU battery RC conversion is on the slab and this time I'm positively spoilt for choice when it comes to space!
The ESU decoder is an XL5 which will mount forwards of the speaker, above that large lead weight where you can just see me trialling a piece of styrene to be used as the mounting board, for thickness.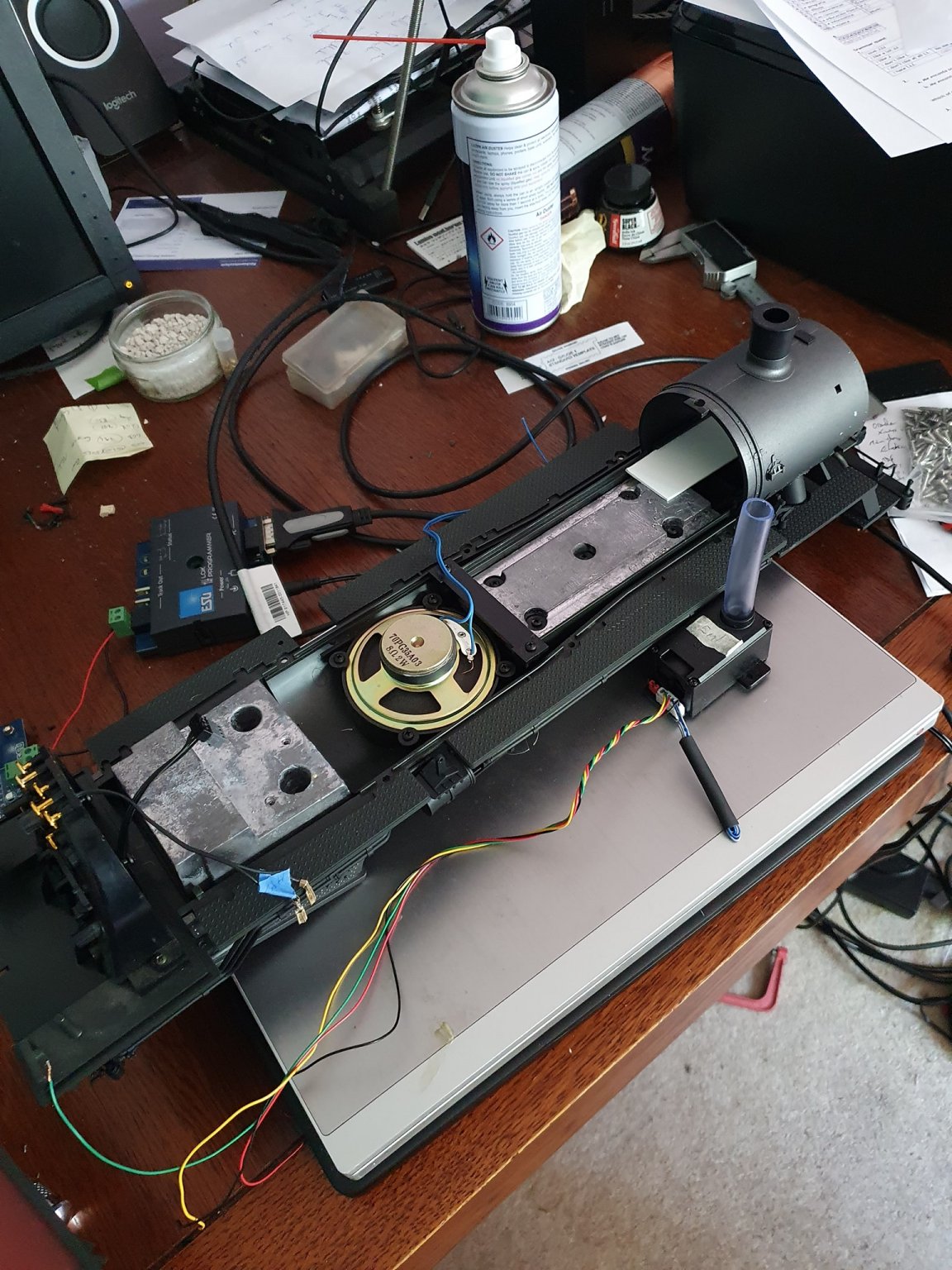 Just forward of the lead weight is an ESU smoke unit for plenty of smoke, and then there's the headlight. If the smoke goes well, I'm thinking to upgrade to the new ESU dual unit, giving separate cylinder 'steam'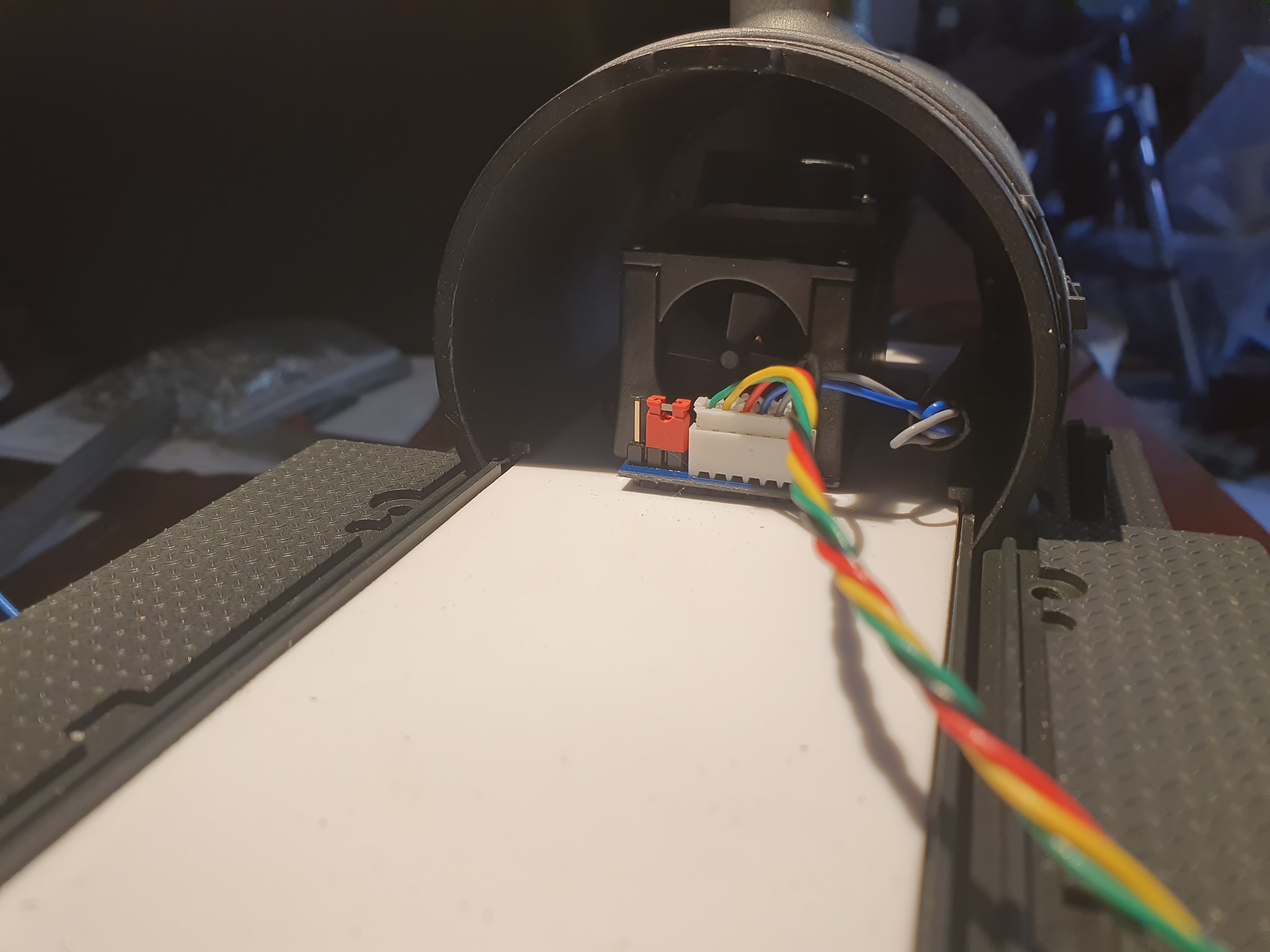 The Revo receiver will sit in the tender, away from the magnetic interference of the speaker and along with the battery - that's an 18v 5ah tool batttery rattling around in the tender. It makes a change not to be searching for something that will fit in the space!
Realistically I'm expecting to install something slightly smaller - that ah rating is going to be overkill. I'll stick with the 18v as smoke output tends to be suceptible to lower voltages from what I've read.
The tender already has a small 4-line power distribution which is really handy: 2x power from the receiver to the decoder and 2x tail light back from the decoder. I want to keep things as stock as I can, so retaining the stock loco/tender connection is a plus.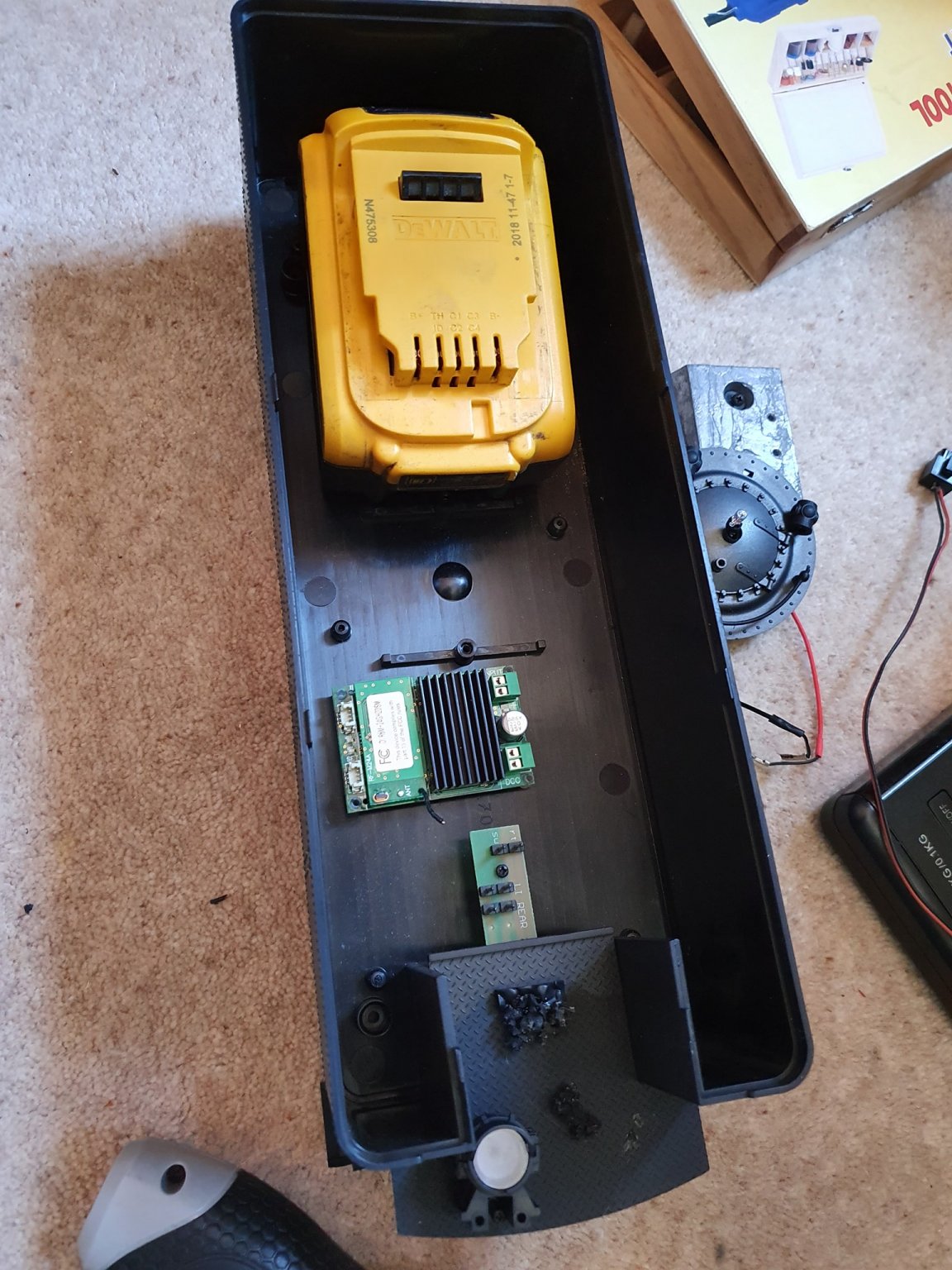 I felt the track skates spoilt the overall look a bit, so decided to remove them.
The Revo bind switch is under the water cover. The power switch will be joining it once it arrives.
The head, tail and cab light have all been changed to warm LEDs with built-in resistors, so they can plug straight in to the decoder harness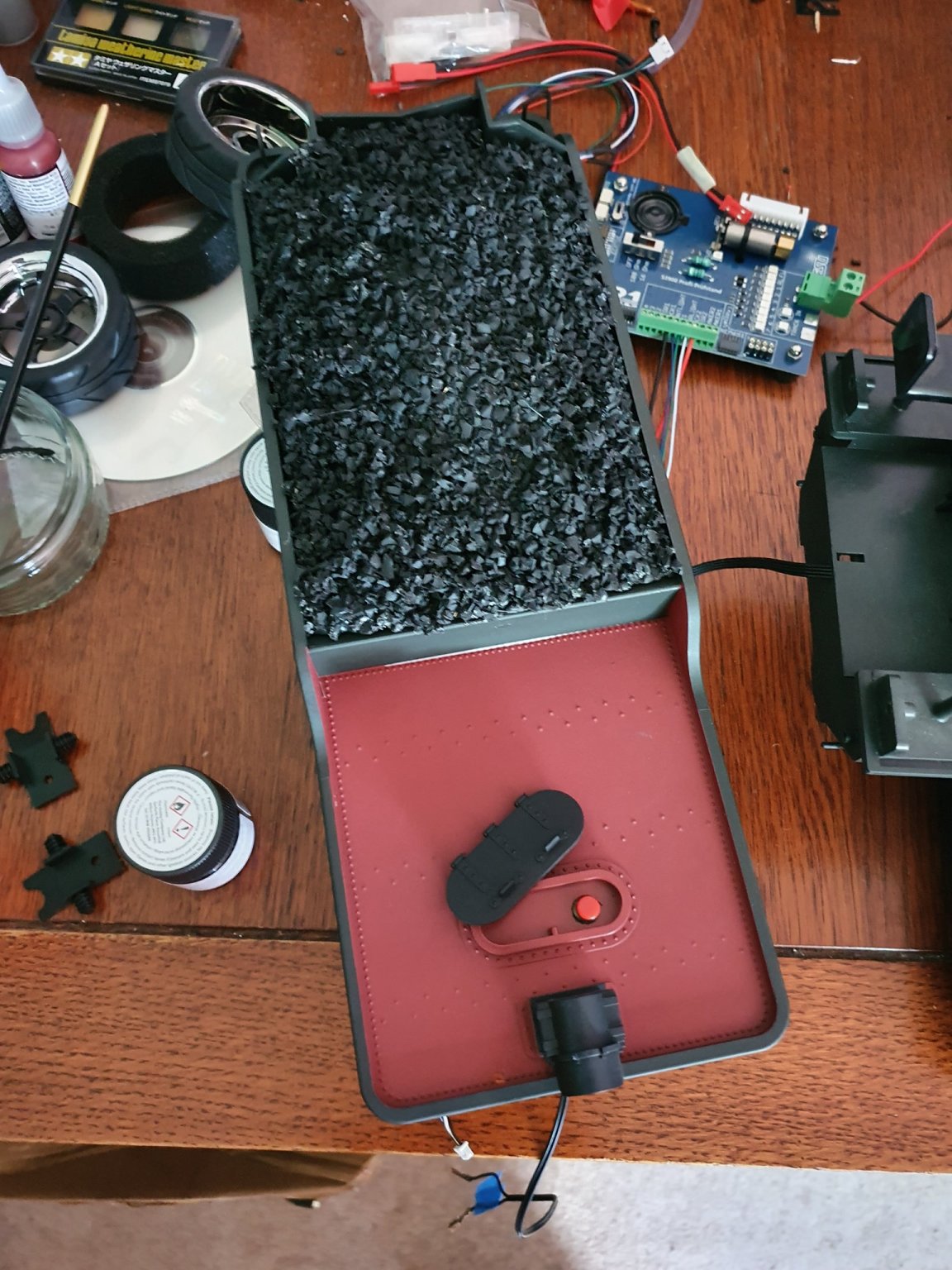 I'm now waiting on the decoder and some more connectors to turn up...
Last edited: